How to Create a Personalized Map for Events, Stationery & Books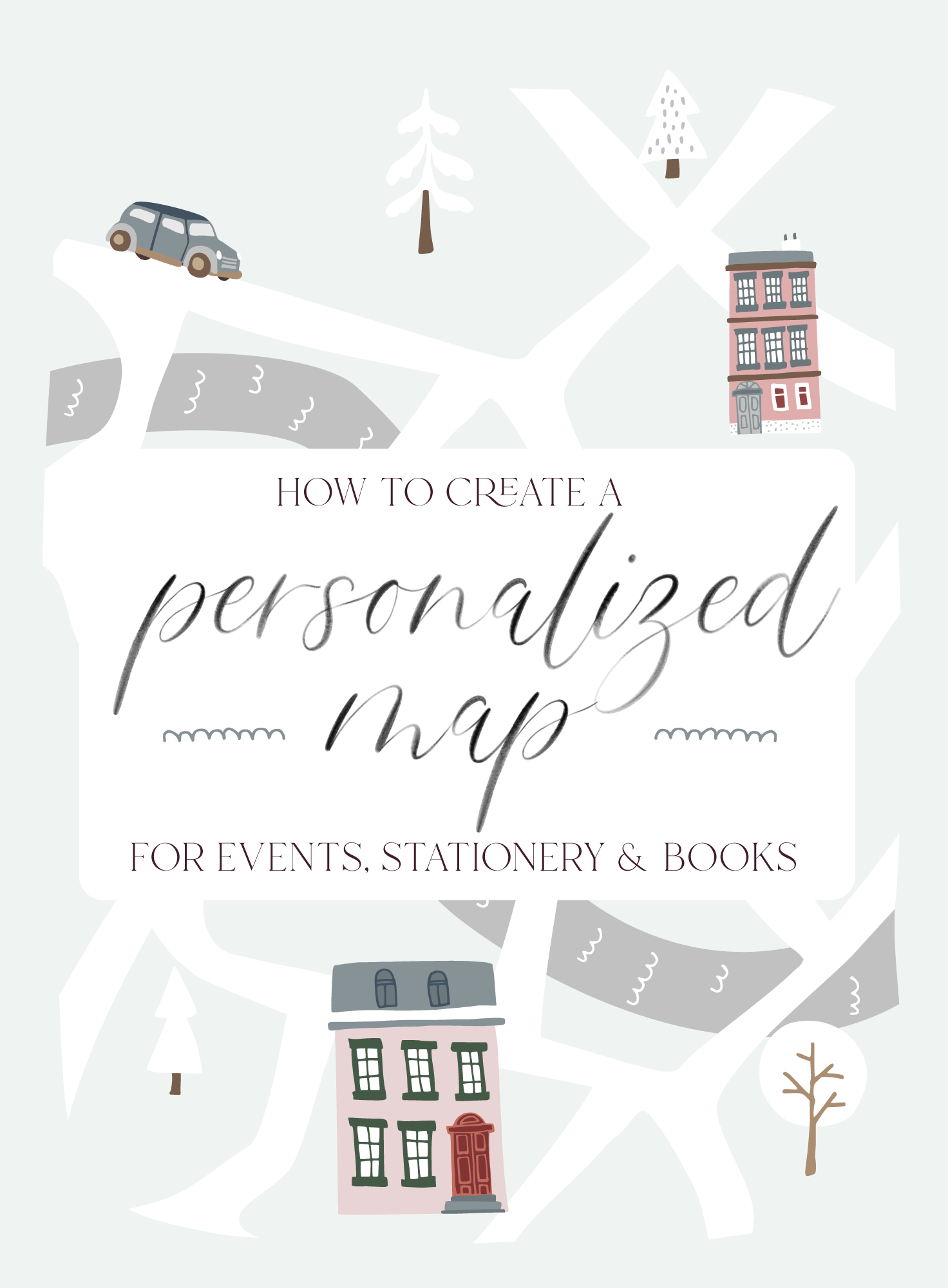 The most wonderful thing about traveling and seeing the world is the abundance of memories made. Every street corner I pass, every cafe I enjoy, and every mountain peak I admire in the distance all leave an emotional imprint and provide stories to share with close family and friends.
This feeling inspired me to create Wanderlust – Custom Map Creator. I wanted to create a special gift for my husband that would document funny, romantic, and educational moments during our month-long trip to Italy. Little did I know at the time that I would have the honor of sharing this map creator with the design community. My goal is to inspire other creatives to build their personalized maps to reflect fond memories made during their travels. Below are a few tips on how to get started.
What Is a Map Creator?
A map creator is a collection of images (icons, elements, and maps in PNG format with transparent background), that when layered with text and backgrounds, creates a Personalized Map.
With a map creator, personal illustrated maps are fun and simple to create – whether you are a beginner or an expert! A unique feature about a map creator is that you can bring in elements from other design collections and mix them with the ones that come in the pack to create a completely personalized masterpiece.
Getting Started
Just like any great design, the idea should come from a source of inspiration. You can begin by thinking of memories you want to recreate or by simply jotting down ideas. This brainstorming process will create a foundation for developing a unique and well-articulated personalized map. It's also important to establish a certain style based on the theme of the map y0u're creating. For example, if you are creating a map for a destination wedding invitation, try to think about what type of font styles you think will fit the occasion. In the example I've created for you, I opted for a Mediterranean/Greek style wedding. You'll see that I selected a font that blends well with the graphics, so it pulls the design together.
The Technical Part (How to Bring All the Graphics Together in a Harmonious Way)
Upon creating your personalized map, you'll go through a bit of a technical process. This process remains the same regardless of the theme you chose, which makes starting simple.
Programs to Use
You can use any editing software to create a personalized map. A few popular ones you might have readily available are Adobe Photoshop, Adobe Illustrator, Canva, and you can even use simpler programs such as Microsoft Word or Pages. Here's a handy guide to Illustrator if you'd like to start there; many of the map creator packs you'll find on Creative Market are editable using that format. The files provided in any map creator usually come in PNG format, which is a standard format used by editing software. I use Photoshop because I am very familiar with it and enjoy the versatility and features.
Designing Your Map
The technical process of creating an illustrated map is pretty easy and straight forward.
Step 1: Establish a Size
Open a document in the desired size depending on the purpose of your map. For example, I used a 5 in. x 7 in. document set at 300 dpi resolution for my wedding invitation. This will serve as your template.
Step 2: Select Your Background
Select a good background that works well with your design theme. This could be an image, a texture, or something as simple as a color. I love using paper textures. I love this Handmade Paper Textures collection since they create a natural and rustic feel.
Step 3: Identify Your Place or Setting
My Wanderlust – Custom Map Creator illustrates a map of Greece since I wanted to portray a greek style wedding invitation. If you are using Photoshop, you might find it helpful to change the blending mode of the map layer to "Multiply" to fuse the paper texture with the map and create a more natural look.
Step 4: Add Graphics and Icons
Once your background and setting are prepared, you can place cool graphics or icons onto the document one at a time. This is where you can customize your map by placing icons where you want to tell a story. For example, if you're creating a personalized map of Italy and you want to reminisce about that divine gelato you had in Florence, you can place that gelato icon upon the Florence area.
Step 5: Bring Your Inspiration to Life
This is the step in the process that makes the map come alive! If you're creating a map based on a previous adventure or experience, you can add a unique explanation or memory and add it as text. You can pair the icon with the text, or add only text if you can't find the right icon or graphic.
Tip: Opt for fonts that are easy to read at any size. This is important especially if you're using a lot of icons which may leave less space for text, so make sure you choose a font that is stylish yet easy to read.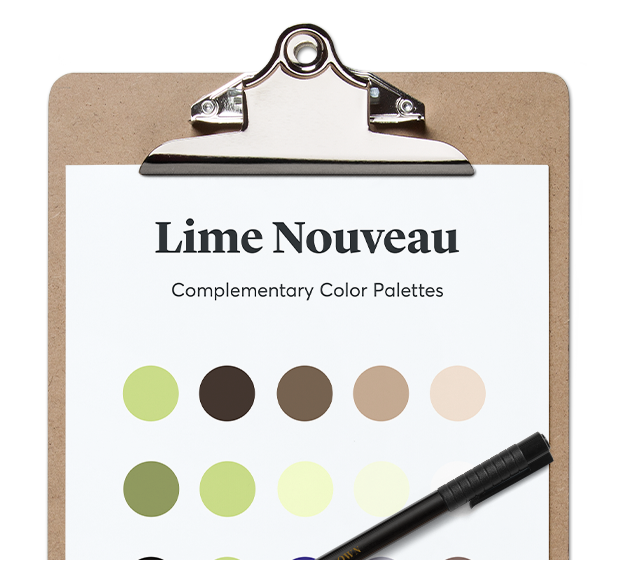 Try our Color of the Season
Download color palettes using Lime Nouveau
Download our set of color palettes in SVG and start using them in your favorite design app.
Download the palettes
Step 6: Create a Title
Adding a creative title for your personalized map will bring your design together. Although the title can be placed anywhere, I usually place mine at the top of the map where it is easy to see. It is important for the title to be written in a very stylish yet legible font that pairs well with the theme, and should be well-centered by other graphics. You can also create a tagline or brief description underneath to further describe the map's setting, memory, or inspiration.
Creative Tips
Just like any other design work, a personalized map should have soul, personality and represent a fond memory or a simple source of inspiration. Below are a few additional tips to keep in mind:
Maintain a cohesive color palette. Choose your colors wisely and try not to mix in too many colors in equal amounts. You can change the color of the map by moving the hue/saturation option in Photoshop or by clipping one of the backgrounds to it. The hue/saturation is a great feature because it allows you to hit specific tones without much fuss.
Set up a mood before starting. Depending on what you wish to convey with your personalized map, make sure you choose a specific style. There are tons of styles to choose from such as rustic, elegant, playful, feminine, etc. The mood can easily be set just by color and font style.
Use short catchwords to add to your map. I found that adding catchwords specific to countries makes the map more expressive ("Hola", "Amour", "Gelato" etc). You can give these catchwords expressive fonts to draw attention to them.
Be authentic! There is nothing more appealing than personal experience. We all come with our own set of life experiences and the way we can contribute to the process of design is by involving our original ideas, feelings and inspirational moments.
Thinking about creating your own personalized map? Now you have all that you need to get started! I encourage you to share your designs with our community, and leave your questions and comments below!
---
Products Seen In This Post:
Getting started with hand lettering?
Free lettering worksheets
Download these worksheets and start practicing with simple instructions and tracing exercises.
Download now!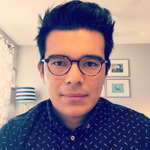 Levin Mejia
Levin is a self-taught designer and front-end developer working with Shopify as a Designer Advocate. His passion for design combined with his thirst for continual learning inspired him to run his own conference: Go Beyond Pixels. He has worked for clients all over the world, such as Vox Media in NYC…
View More Posts