Powerful Chrome Extensions for Badass Designers
According to Statcounter, Google Chrome is the most-used web browser with over 50% of the market share, but I suspect that this is even higher for savvy designers like us. I use Chrome exclusively, even on mobile, and one of the main reasons for that is the abundance of epic extensions. Here's 8 Google Chrome extensions that are especially useful to us designer folk.
TrackDuck
Because of its integrations with Basecamp, Trello and JIRA, TrackDuck is an excellent tool for offering feedback. Simply take a screenshot (of a specific area or an entire webpage) and TrackDuck automatically includes any technical data such as browser, OS version and screen resolution. Decide if it's a bug report, a design flaw, or simply a speck of feedback, and the rest of your team can manage the task in their favourite collaboration tool.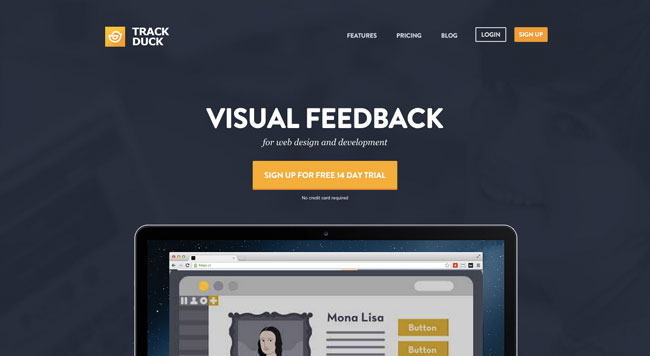 Instant Wireframe
Have you ever received a design brief from a client and a well-designed website that you know of springs to mind? Perhaps you're all-to-familiar with the classic "we want this but with our branding" request. Well, Instant Wireframe will kickstart that.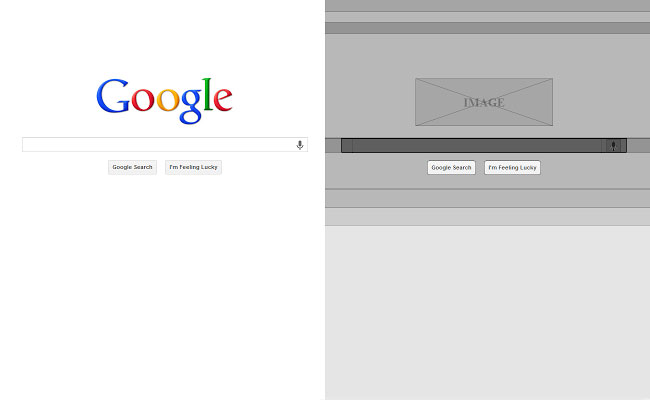 Responsive Web Design Tester
Responsive web design is about more than simply adjusting the size of your browser, but it's still an important factor to consider. You don't need to test on an actual mobile device every time you make a change, instead use Responsive Web Design Tester for a rough clarification of what your design looks like on handhelds.
Also, I love that it works via the right-click menu!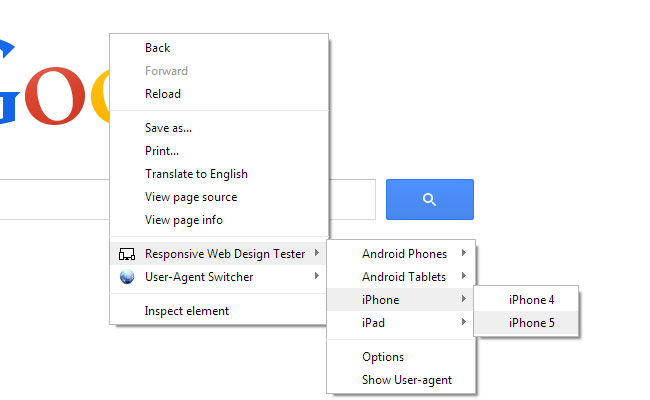 Pixlr Editor
Pixlr Editor has received smashing reviews over the years, and is likely the most critically-acclaimed extension on this list, where its users claim that it serves as a viable alternative to Photoshop, and best of all you can use it in the browser, for free, with no signup required.
In any case that you fall in love with Pixlr Editor (and you will!), they also have a mobile app as well as a desktop app for both Mac and Windows. For less ambitious edits, try Pixlr Express.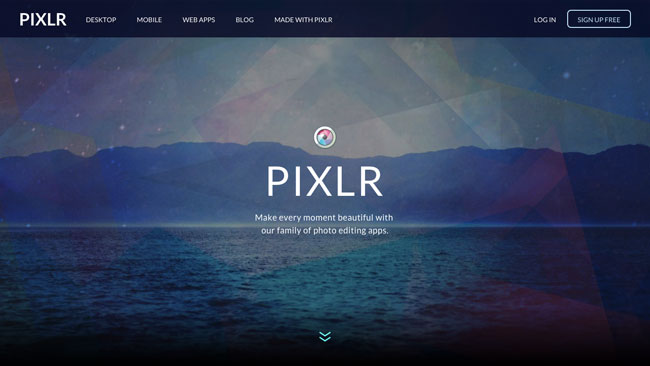 TypeWonder
Purely because this Google Chrome extension relives me of some very irritable feelings, TypeWonder is my favourite extension on this list. You type the URL, select the font that you want to try out, and TypeWonder makes it happen. Anybody who has to deal with continuously changing web code to sample different fonts will certainly appreciate this.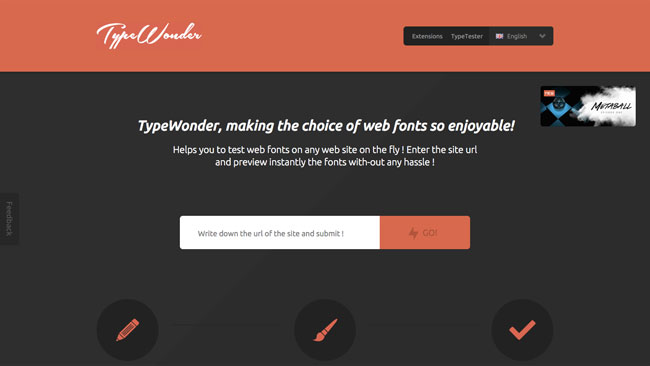 ColorZilla
ColorZilla was (and still is) one of the best Firefox extensions of all time, with over 5 million downloads! Now you can download it for Google Chrome too. ColorZilla helps you extract colours and colour schemes from websites with its Photoshop-like eyedropper tool.
It works with flash objects, CSS gradients and hover states too!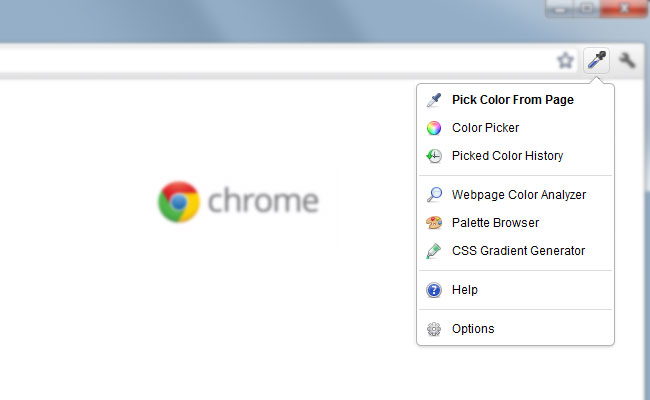 WhatFont
Isn't it annoying when you need to find out the name of the font being used on a website and your only hope is to search through Firebug or the WebKit Inspector? Look no further, WhatFont will not only unveil the font's name, but it'll even tell you which API is serving it!
Panda 4
Panda was not the first design inspiration extension for Google Chrome, but it did spark a trend of integrating several API's into a singular web-app.
Panda 4 remains the best inspiration "new tab" in my opinion, compiling Dribbble, Behance, Designer News, Awwwards, Pttrns, Designspiration, Design Milk, Site Inspire and literally countless others aimed at designers, hackers and founders.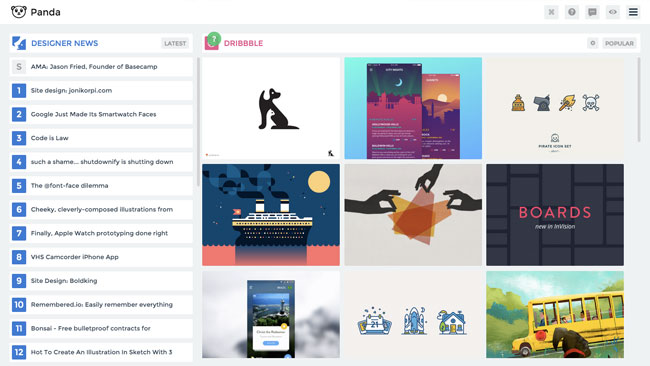 Conclusion
For web designers especially, who spend a lot more time in the browser than many other types of designers, Google Chrome extensions can really come in handy and save us from having to constantly switch back and forth between other desktop apps, or from having to repeat dire and tiresome tasks over and over.
Are there any Google Chrome extensions that you think deserve a special mention? Let me know in the comments below!
---
Products Seen In This Post:
Getting started with hand lettering?
Free lettering worksheets
Download these worksheets and start practicing with simple instructions and tracing exercises.
Download now!