15 Brilliant Sketch UI Kits for Your Mobile & Desktop Designs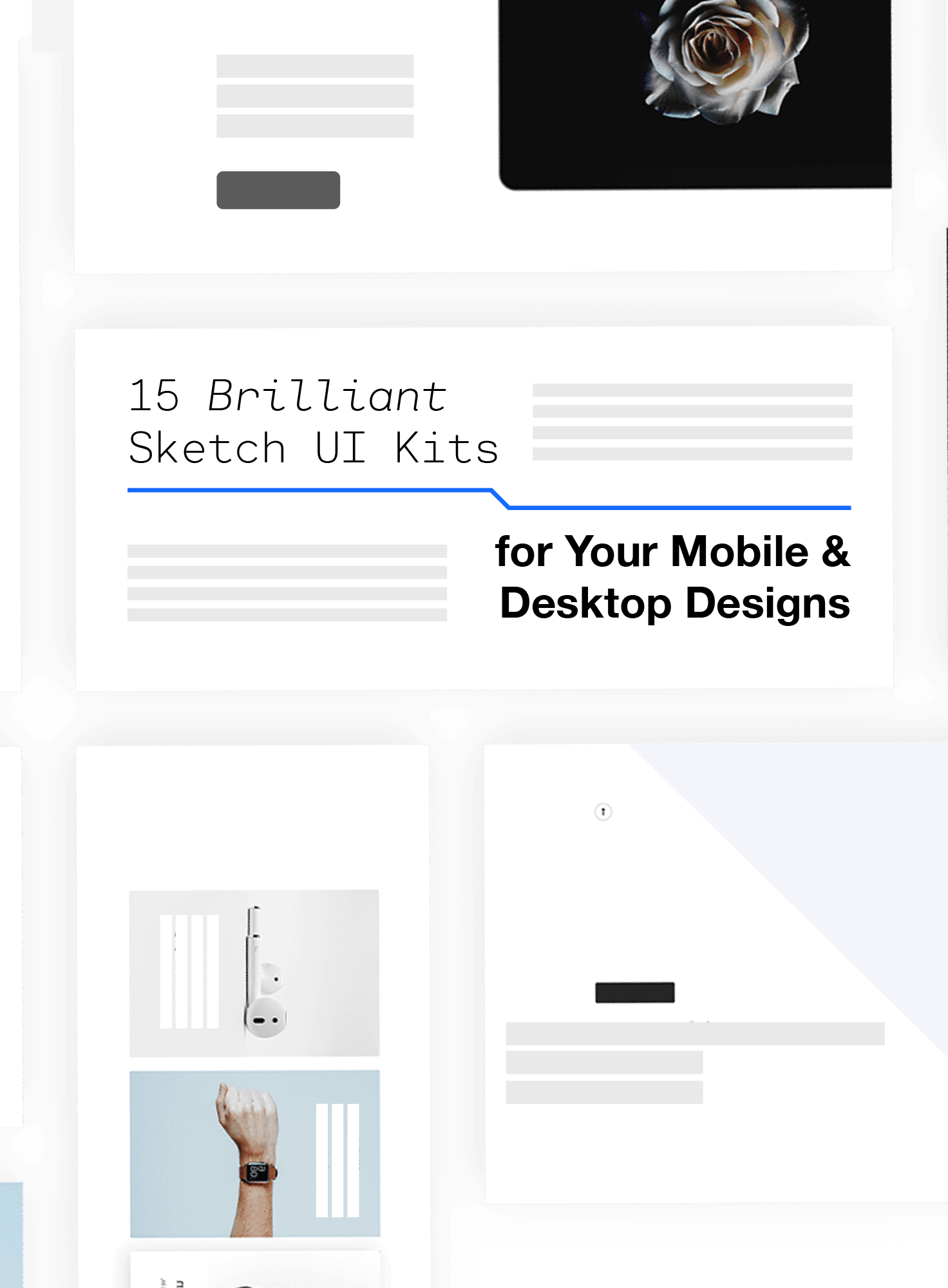 Ready to kickstart your UI designs? Pulling together all the resources you need to craft the perfect look can be time-consuming, but you can get a leg up with helpful UI kits that bundle together all the elements you'll need to get started on a cohesive, eye-catching design. Let's take a look at 15 stellar options that will get you off on the right foot in no time.
Learnr: Online Courses
Nimart created the Learnr kit with educational apps in mind, making use of an abundance of clean, stripped-down graphics and simple sans-serif fonts for optimal legibility. The two themes included in the kit are suitable for use as light/dark modes for apps, contain fully customizable vectors, and are optimized for iOS.
Monobrand Stylish & Simple UI Kit
Developed by Great Simple, the Monobrand kit emphasizes simplicity and superb visual organization, using a smart grid structure to help you save on time while you're crafting the look of your site. Monobrand takes cues from sleek and modern aesthetics, making it a great choice for newer businesses with creative flair.
Elegance: Luxury/Fashion UI Kit
Another stylish UI kit from Nimart, Elegance distills the clean and simplistic look of a contemporary luxury fashion brand into its most basic elements, bundling them for you to use in your next mobile app or website project. The kit includes 56 mobile templates and 10 web templates, separated into light and dark themes, giving you plenty of versatility for customizing your next project.
Baikal UI Kit
Great Simple created the Baikal UI kit to help streamline the development of slick, modern websites. Bold contrasts and easy-to-read fonts are the hallmark of this assemblage of visual elements, which contains more than 130 vector components, and readily available Google free fonts for unparalleled accessibility.
Square Dashboard UI Kit
If pinpoint precision is one of your main design goals, Iconspace's Square Dashboard UI kit can help you achieve it. They put this kit together with Project Management, Messaging, Social Media Analytics, and Sales Analytic web projects in mind, including 26 vector shape layouts with easy-to-navigate layers for you to use.
Ombra UI Kit
The fully customizable Ombra UI kit from Delightful Design offers a versatile selection of elements for individual influencers and blogs, up-and-coming brands, and beyond. The kit includes 14 page designs with natural shadow effects and an abundance of free imagery and fonts that will help you get started on your web design quickly.
Tuscany: Creative Portfolio Website
For creative professionals, Royalz Element's Tuscany UI kit fits the bill perfectly. They designed the kit with simplicity at the forefront, making it easy to tweak and customize to your unique purposes. It includes more than 40 screens with over 200 elements and icons, giving you plenty to work with as you carve out a new look for your portfolio.
Grace UI Kit
Modern, minimalistic, and bold are the three traits that best sum up uispot's Grace UI kit. The kit includes elements for several popular design categories: headers, e-commerce, blog/magazine, media, forms, navigation, and style guides. Layouts include easily customizable vector shapes and free fonts, giving you a straightforward path for crafting a strong, contemporary web design.
Frida: Hotel UI Kit
A modern UI kit from Betush, Frida is fine-tuned for businesses in the accommodation industry, offering a range of elements that follow contemporary design trends that feel right at home in a booking or hospitality app. Layouts are clean and tailored for mobile viewing, customizing this template is about as easy a task as they come.
Malèna iOS Shopping App UI Kit
For colorful, contemporary shopping and retail apps, the Malèna UI kit from Royalz Elements provides a straightforward design solution. The components in this kit display masterfully on iOS mobile platforms, including more than 22 screens and an excess of 150 elements for you to customize as you see fit.
IOTASK Project Management UI Kit
When project management and productivity are the purposes of your design, WhiteOnWhite Digital's IOTASK UI kit provide the elements you need to create a clean and modern look for apps and other tools. This kit has over 110 different screens and 160 unique components to help in your next project: vector-based and easy to edit on the fly.
Meditation & ASMR App UI Kit
The Meditation & ASMR UI kit provides exactly what the title suggests — simple, scalable design elements for use apps made to help you relax. The aesthetic is decidedly modern, with plenty of bold, flat colors and simple fonts. Modifying the template is easy, and creators Betush continue adding new components via updates.
Fragments iOS Wireframe Kit
KK UI Store's Fragments iOS kit is massive, containing more than 370 layouts and 100 elements spread over 10 categories. These layouts use the iOS native font and are fit for all manner of app prototyping and design needs, giving you the freedom to create customized templates for whatever project you have in mind.
Awesome iOS UI Kit
Robert Licau created the Awesome iOS UI kit for crafting stunning, modern displays across various iOS devices, suitable for categories as diverse as e-commerce, social media, multimedia, blogs, profiles, travel, stats, walkthroughs, navigation, and sing in/sign up pages. The kit includes over 120 iOS-ready templates, along with more than 1100 UI elements and 520 icons.
Sections Wireframe Kit
KK UI Store claims the Sections wireframe kit is one of the largest assemblages of web layouts available, allowing for prototyping and design of webpages to suit just about any need or niche. The kit itself includes a whopping 330 unique layouts, with light and dark themes, icon sets, and free fonts to provide even greater design flexibility.
Wrapping Up
With the right UI kit, you'll find that crafting a brilliant interface that looks sharp on both mobile and desktop displays is almost a walk in the park. Be sure to review the aforementioned options in detail, keeping in mind what look best suits your goals, then get started on putting together that amazing design that will knock your users' socks off.
---
Products Seen In This Post: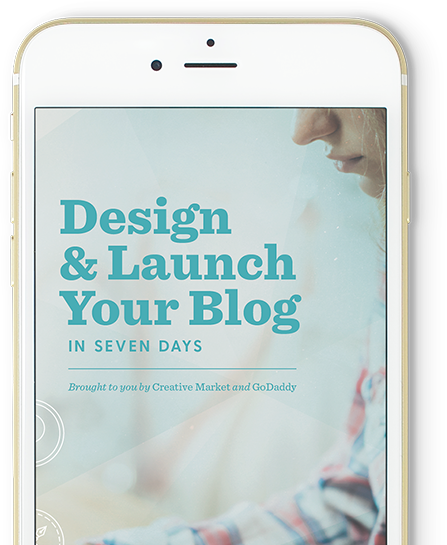 Grab the ultimate toolkit to design your site.
It's time to launch your blog.
Social media templates, a customizable media kit, a comprehensive ebook, and more. Get everything you need to get this project going!
Download your free toolkit