Ready-to-Post Social Media Quote Packs
Social media is not only used to connect with friends and family. Today, it's also one of the most popular and inexpensive ways to market your skills or business. Whether you're an entrepreneur or an influencer, your presence on social media can affect thousands, if not millions, of people.
Quotes can help you motivate others, give advice, and share your brand's journey. No time to make beautiful posts? Here is a collection of the best social media quote packs to help you publish share-worthy content in minutes:
Spread some love by downloading this special bundle created by eviory. With over 400 love quotes to choose from, all you need to do is pick a quote and publish. Optimized for Instagram, all files have editable elements for a quick and easy way to inspire your followers.
Love fashion or makeup? Or maybe you're just looking to spice up your brand? Encourage likeminded individuals through these beauty quotes made by The Reverie Collective especially for Instagram.
Make your posts pop by purchasing this pack by Alfiyan. Featuring 350 fitness and health quotes, plus subtle animations, this makes it easy for pros and beginners to quickly grow their follower base.
Piyacler presents this super versatile bundle that includes unique hand-lettered quotes for all your social media needs. You can also adapt these quotes for other projects such as greeting cards, apparel, and more.
Once you've decided which of these template kits works best for your brand, go ahead and download our free Instagram grid and moodboarding template to build a cohesive theme.

Design a cohesive Instagram grid
Get your free grid template
Download this kit to quickly export Instagram shots that match your brand's visual style. PSD and AI files are included, as well as a moodboard to display your brand's assets.
Download it now
It's not easy coming up with exclusive content all the time. If you're a busybody who still wants to fill their timeline with positive vibes, simply get these Instagram quotes specifically tailored for entrepreneurs by Marigolde Studios.
This ready-to-use package by Annemiek van Luinen is expressly created to stir wanderlust. With 385 quotes, questions, countries, and other travel-related content, creating Instagram-worthy posts and Stories has never been easier.
Are you using social media for business? Then you'll love this mega bundle from Annemiek van Luinen. It includes more than 800 inspirational content like quotes, words, and questions for all types of brands – from fashion, business, to travel. Edit them using Photoshop or Canva to add your own logo, background, and other branding elements.
Make it fun and vibrant using this pack from Qilli. It features beautiful and cute hand-drawn illustrations that you can instantly download for social media posts, greeting cards, t-shirts, posters, and more.
Aan Kurniawan introduces this bundle that can help you save time and effort in getting interactions from your followers. Just download and post immediately, or customize them using Adobe Illustrator.
Make social media posts that stand out with a little help from this collection created by karakotsya. The calligraphy-inspired text will look amazing not only on your Facebook or Instagram feed, but also on wall art projects, apparel, greeting cards, etc.
Web Donut helps you save time and effort in this massive pack featuring 500 ready-made templates for all kinds of social media posts. Each template is unique and can be quickly edited on Photoshop for your convenience. Change colors, add your own logo, or insert an image, to make it your own!
Bold Leap Creative is here to help you pump up your followers for action. Introducing this fit-spiration social media quotes pack, now you're as ready as you'll ever be to establish your online presence.
Always be ready for the most wonderful time of the year thanks to this collection by karakotsya. Check out 100 Christmas and New Year-inspired greetings, phrases, and quotes to get your followers in a festive mood.
Bold Leap Creative will help you unleash the wanderlust in your fans each time you post on your Instagram, Twitter, or Facebook. Just purchase this pack, add your own backgrounds, and publish. Quick, easy, and effortless but with amazing results each and every time!
Save money with this mega bundle set by karakotsya. The massive collection includes 12 products in one – so you're sure to have something handy no matter the season.
Get these game-changing social media templates and be amazed at how quick you can craft share-worthy content in minutes! Created and tested by Brandspark himself, it's a great addition to any designer's toolkit.
AM Studio is here to help make your social media timeline more stylish. Featuring stunning black, white, gold, and rose gold text effects, all you need are the right images to instantly make a statement.
Inspirational business quotes doesn't have to be bland. Alfiyan has the solution in this collection of simple yet eye-catching quotes with animation effects. Straightforward yet striking, it's what an entrepreneur needs before starting the day.
Do you have a fashion brand? Love makeup, clothes, and all things glamorous? Then level-up your social media game on Instagram and Facebook using this pack from Bold Leap Creative. Just add your own background images for the ultimate personalization.
MinimalStudioCo proudly presents social media bundle that includes not only inspiring quotes, but also images. This is ideal for all types of brands who want to promote their content or skills online – from travellers, restaurants, speakers, photographers, to writers, the sky's the limit! This is the ultimate pack you'll ever get an affordable price.
Creative Market is your go-to marketplace to find amazing design elements that make your social media stories come alive. Find the best works from independent, passionate creatives from all over the globe. Take your pick from fonts, illustrations, vectors, stock images, templates, and more.
---
Products Seen In This Post:
Design a cohesive Instagram grid
Get your free grid template
Download this kit to quickly export Instagram shots that match your brand's visual style. PSD and AI files are included, as well as a moodboard to display your brand's assets.
Download it now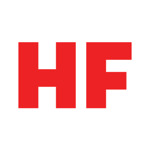 Igor Ovsyannykov
We create fonts, graphics, and produce aesthetically pleasing photos.
View More Posts