Please Take What You Need
We've been working hard to create a marketplace that has everything a designer needs, but there are some things that everybody needs that can't be bought or sold. We want to help the world by giving them away, so take what you need.
Take What You Need was started by Katie North from Dallas, TX in September 2011. She made the first sign and posted it on her college campus and now thousands of them have been spread around the world. Our team worked on designing our own version, using some of the awesome fonts and assets from our marketplace, and we've provided a downloadable PDF version of our flyer so you too can help make the world more awesome.
Download & Share
The flyer we printed and posted is yours to use freely. If you post any up, share a photo of it with the hashtag #takewhatyouneed so we can see it.
You can download a printable pdf here: Please Take What You Need
Design Resources Used
Fonts
LOVE ~ Bub's Hand
JOY ~ Olio
PEACE ~ TerraStamp
PATIENCE ~ Spokane
COURAGE ~ Zona Black
UNDERSTANDING ~ NimblePen
KINDNESS ~ Perplex
GOODNESS ~ Mabel
GENTLENESS ~ HandSlab
SELF CONTROL ~ Fontatica
PASSION ~ Mulligan
STRENGTH ~ Veneer
FREEDOM ~ HandBlock
Icons
Handy Bundle 1
Picons Ultimate+ icons
Free lettering worksheets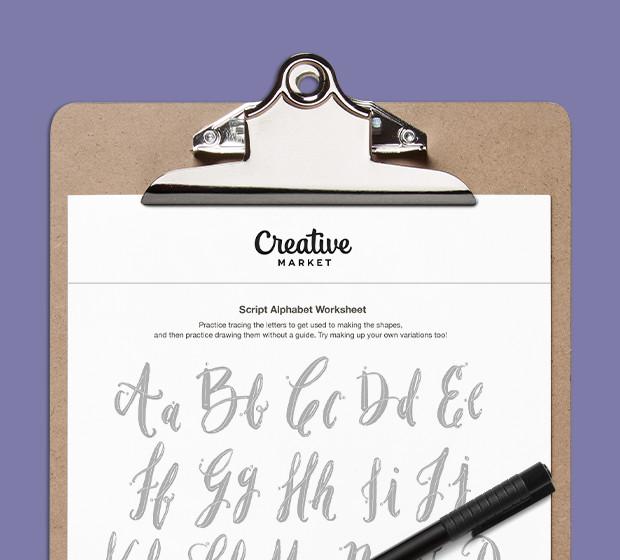 Download now!

Getting started with hand lettering?

Download these worksheets and start practicing with simple instructions and tracing exercises.
Friends call me Bub(s)(ba). Founded CreativeMarket.com & COLOURlovers.com Cofounder of Hands.org & Nalukai.org Husband of Kaili & Father of Waialea & Spencer.
---