The Most Important Announcements from Apple's WWDC16 Event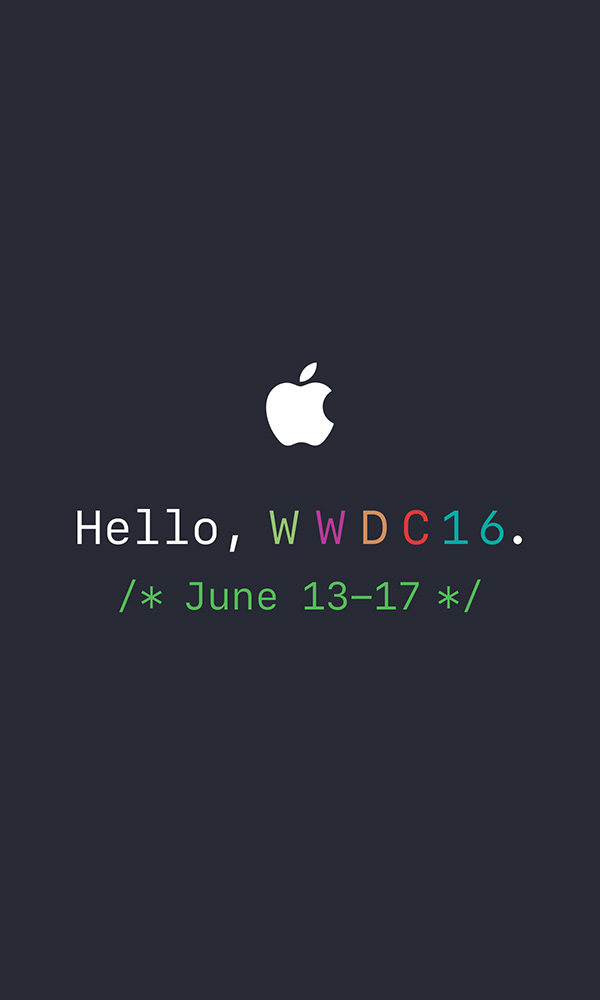 Ever heard of WWDC? Well if you're a fan of Apple products, chances are you have. It's their annual Worldwide Developer Conference where they release information about all of their new operating systems, giving developers a heads up as to where things are going, plus release betas of all of those products. This year, there were four operating systems announced, and all of them have some pretty big changes.
Let's dive right in.
---
watchOS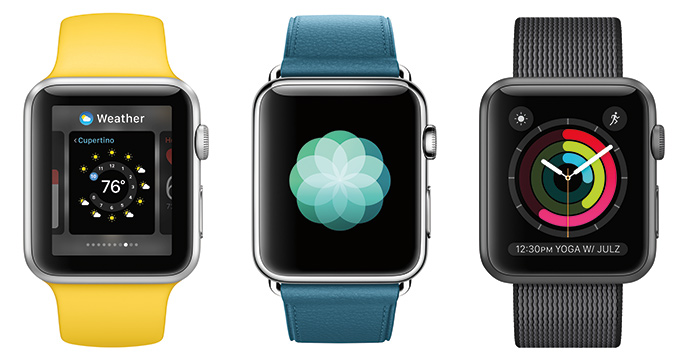 The Apple Watch has been a neat device, but many feel that it hasn't been able to live up to its potential. With watchOS 3, things change. Here are a few highlights:
Apps can start instantly, which means no more waiting for load times
There's now a Dock, just like in iOS, which lets you hold your most used apps for regular use
More texting options, including Scribble, which lets you handwrite your response using the screen
The Numerals face, which lets you choose a font, then the hour of the day is the only thing that appears on the face other than the hands. It's pretty sweet looking.
There's now a Minnie Mouse watch face, and you can change the color of her skirt.
Built-in 911/SOS feature lets you automatically dial 911 by holding down a button, and it contacts your trusted friends plus pulls up your emergency medical info.
There's now an app for focusing on your breathing, which is a shortcut to mindful meditation
Apple Pay is now available in apps
watchOS3 comes out this Fall
---
tvOS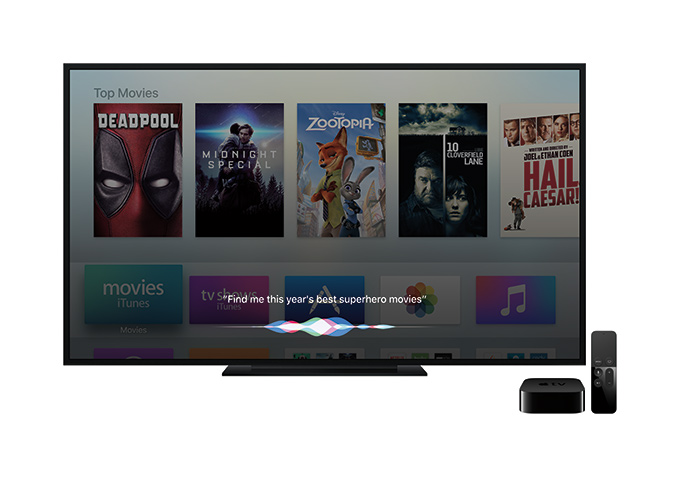 The latest AppleTV comes with tvOS, and although you may not be designing for the platform now, you might be soon — Apple announced that there was over 1,300 video apps and 6,000 apps just for the AppleTV. This wasn't a mammoth update, but it's still significant:
Siri gets a ton of new features, and can now search YouTube and other apps.
If you have HomeKit accessories, Siri can turn them on or off just by talking to her.
Pay TV apps can now be accessed via Single Sign-on, which gets away from those annoying login screens
Developers can now work live broadcasting and video recording into their apps
There's a new Dark Mode for times when you're in a dark room, or just if you like the look.
tvOS comes out this Fall.
---
OS X/macOS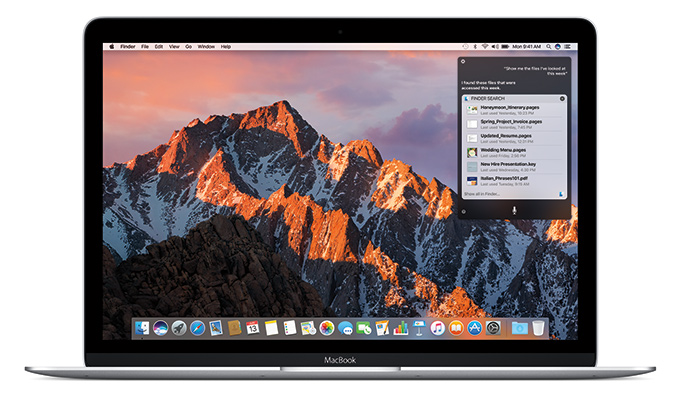 One of the biggest changes here is the name itself. No longer OS X, it's now macOS, with this year's latest version being called macOS Sierra. There are a lot of things new, though, so hold on, because this is big.
Siri is now on the Mac. Search for documents, add calendar appointments, etc.
Ever save stuff on your desktop? You can now sync your desktop across devices using iCloud, which is sweet if you're like me and do that all the time, then hate yourself for it when you're using another computer.
Copy and paste between devices with Universal Clipboard. This lets you hand text, images, videos, etc., between your iOS and macOS devices.
Like tabs in Safari? Then have ALL the tabs. Every app that Apple makes (plus developers can do this, too) will have tabs so you can switch between documents easily.
Ever watch a video while you're working? You'll be able to float a Safari or iTunes window on your desktop and then pin it to a corner.
Apple Pay comes to the web, which is huge for web developers, particularly on mobile.
Auto Unlock lets you unlock your Mac using your Apple Watch
Messages lets you do animated balloons or confetti, highlights words to substitute for emoji, and you can write on the screen for a response. Lots of cool things with Messages.
Speaking of, there will also be Messages Apps, which let you interact with Messages in tons of new ways, including adding stickers.
macOS Sierra comes out this Fall, just like everything else.
---
iOS 10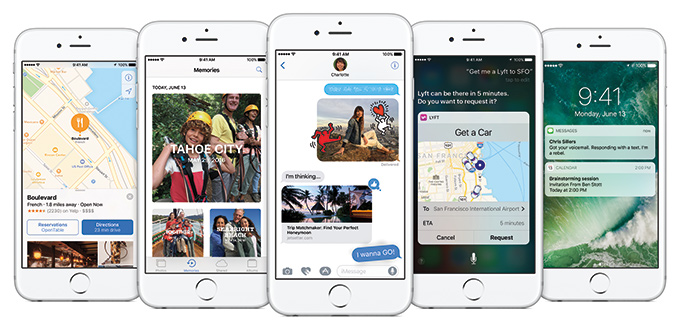 The big boy this time around is iOS 10, and man, there's some stuff going on here. Let's dive right in.
Like on macOS Sierra, Messages is getting a huge revamp. Lots to unpack here, but Messages are now more on par with Facebook Messenger, and that's a good thing.
Apple Music gets a full redesign, which is good, because it kinda sucked before.
Siri opens up to developers, meaning that they will be able to integrate Siri into their apps, or use the power of Siri to trigger their app.
Maps are redesigned, and developers can now work their apps into the system.
Photos add a ton of new features, including facial recognition and scene recognition.
The Home App is introduced, which lets you control any HomeKit devices that you have around your house. You can set up scenes, control them with Siri and a host of other options. There aren't a ton of these devices around yet that I've seen, but this is the future of home automation, so keep an eye on this one.
Ever whiz past your notifications on your lock screen because the fingerprint sensor is so fast? Rise to Wake is a new feature that will solve that problem. It also lets you act on notifications right on the lock screen, so there's a lot of UX/UI stuff to work on there for demos.
iOS10 comes out this Fall.


---

And that's a wrap! Is it everything you hoped for and more? Let us know in the comments!

Getting started with hand lettering?

Free lettering worksheets

Download these worksheets and start practicing with simple instructions and tracing exercises.

Download now!

Kevin Whipps

Hi! My name is Kevin Whipps, and I'm a writer and editor based in Phoenix, Arizona. When I'm not working taking pictures of old cars and trucks, I'm either writing articles for Creative Market or hawking stickers at Whipps Sticker Co.

View More Posts