The Most Popular Serif Fonts of 2019
As we look back at last year's trends and performance, there are some popular fonts that businesses have been using to market their brands. These 15 serif fonts will likely continue being popular choices throughout 2020.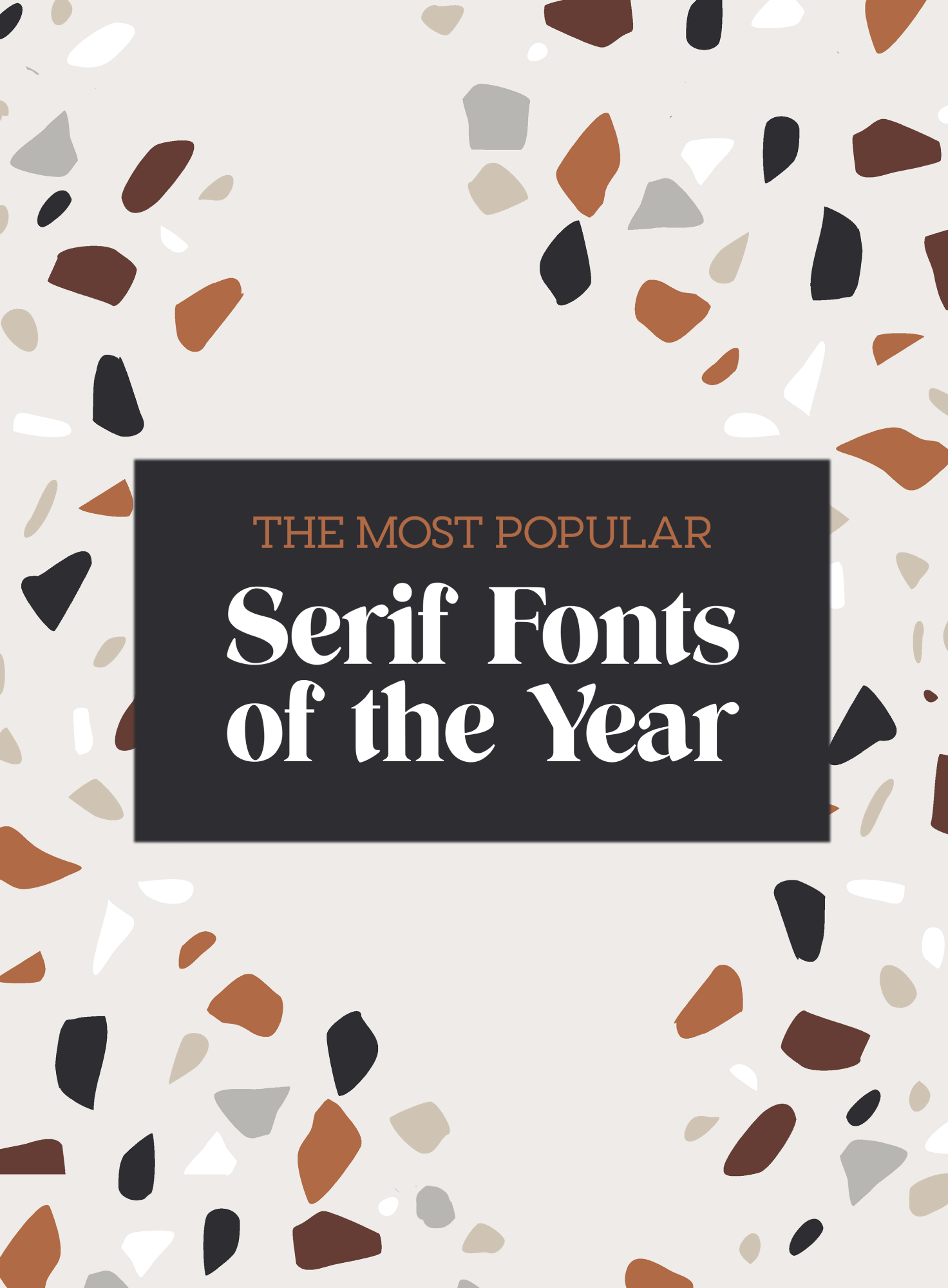 How did your business do in 2019? As we look back at last year's trends and performance, there are some popular fonts that businesses have been using to market their brand. These 15 serif fonts will likely continue being popular choices throughout 2020: This delicate and beautiful font was created by Craft Supply Co. Craft Supply Co. provides high-quality graphic designs and fonts for a variety of purposes. Lovelyn is decorative and ideal for cards, posters, and packaging. It includes stylistic alternatives to the standard glyph, making it a highly versatile choice.
The Branded Quotes has provided a modern serif font with capitals, numerals, and punctuation. With well-considered kerning, it is the perfect choice for labels and logos and is also readable enough for smaller text.
Jen Wagner Co has created globally-inspired graphics and fonts in almost every style imaginable. With a minimalist style, Manhattan is an all-caps typeface intended for use with logos, labels, and branding material. It includes numbers and basic punctuation as well as non-English characters.
Abigail is a thoroughly modern serif with a classy style. It can act as either a heading or an editorial font. It contains both uppercase and lowercase characters. Big Cat Creative also offers a wide variety of other fonts, templates, and graphics for you to use throughout the year.
New Tropical Design from Australia is behind Marigold: a font duo and logo set that includes two fonts, one serif and one sans serif, and six editable logo templates.
MADE Canvas is bold and forceful, with thin hairlines and three different weights for the fonts. The high-contrast, modern style is ideal for magazines or branding, among many other uses.
This luxury serif font, also from Craft Supply Co., uses fairly low contrast strokes and squarish letters to convey a more formal personality. It looks good as both a display typeface or in large text arrays. It includes stylistic alternates and standard ligatures.
This is another product by New Tropical Design. The serif font links letters using decorative ligatures. This set also includes four editable logos, making it the perfect choice for versatile copy and headings.
Type designer Connary Fagen has added this to a large collection of fonts ranging from vintage to modern and sans serif to serif. Argent CF is an expressive, flowing font that includes beautiful italics and six different weights. Add to that old-style numerals and ligature features, and this font is ready for virtually any use.
Hand-lettered fonts seem to be a specialty of Margot + Co, though the designer also provides graphics and templates. This serif font family includes thin, regular, and bold variations. It has a soft, hand-drawn appearance that is perfect for quotes or logos.
As another modern serif font from New Tropical Design, Sundays offers that crisp, classic look that can be paired with almost any simple sans serif font or light script font. The gentle curves and minimal serifs make it ideal for body typography as well as logos, headlines, invitations, greeting cards, and branding.
Also created by Jen Wagner Co., this is yet another modern serif font, but with the exciting bonus of 60 hand-painted shapes and a bonus font. The classic font features clean lines and is extremely readable. This makes it usable for body text as well as headings and various types of printed materials. The bonus Cairo Grotesque font is another major plus. The high-resolution, hand-painted shapes are perfect for unique web and print graphics.
As the final serif font featured here from New Tropical Design Studio, Kinfolk utilizes unusual curves and cut-ins. This makes the all-caps font particularly memorable, hence useful for pull quotes, monograms, or logos.
Is vintage your new modern? Quincy CF was created by Connary Fagen with a tall x-height, medium contrast, and warm letterforms. It includes eight weights and italics.
The final font in this list was created by Sans & Sons. The amazing serif script features multilingual support, ligatures, decorative alternates, and more. Hello Paris can act as an elegant heading, stationery, or logo font.
It doesn't seem likely that these amazing fonts will go out of style anytime soon. Serif fonts with a decorative twist can bring new personality to your printed materials and fit perfectly with a forward-looking, enterprising brand in 2020.
---
Products Seen In This Post: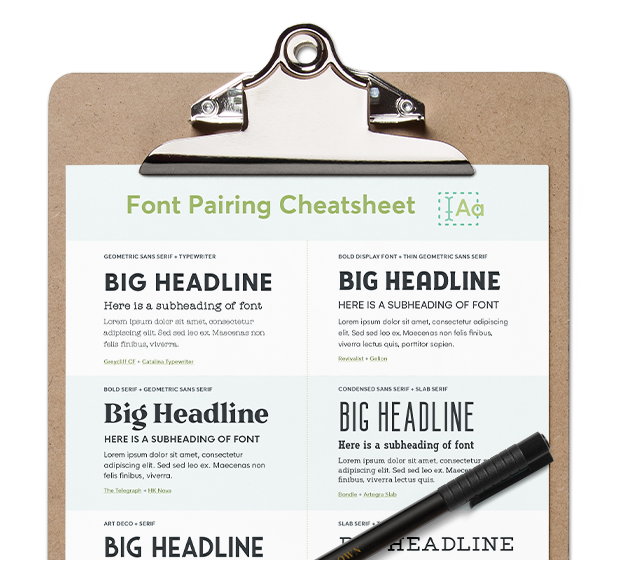 15 Pre-designed Font Combinations
Free Font Pairing Cheatsheet
We've curated a list of font styles that work well together so you can design interesting type lockups in minutes.
Download the cheatsheet
Sarah Huard
I am a freelance writer who is deeply committed to giving clients the ideal experience and the ideal content to fulfill every need. I have completed over 250 projects for satisfied clients. In addition to building my own business for providing web content, I am currently working with Scripted.com.
View More Posts