The Must Knows for Lifestyle Photography and Blog Creation
Sofia Mieses is a fashion and lifestyle photographer based in New York City and Houston. She has worked with a vast number of fashion and beauty bloggers, national and international brands, and has created content for a number of indie publications. On Creative Market, she's known for her beautiful photos that are inspired by people and how they live their lives.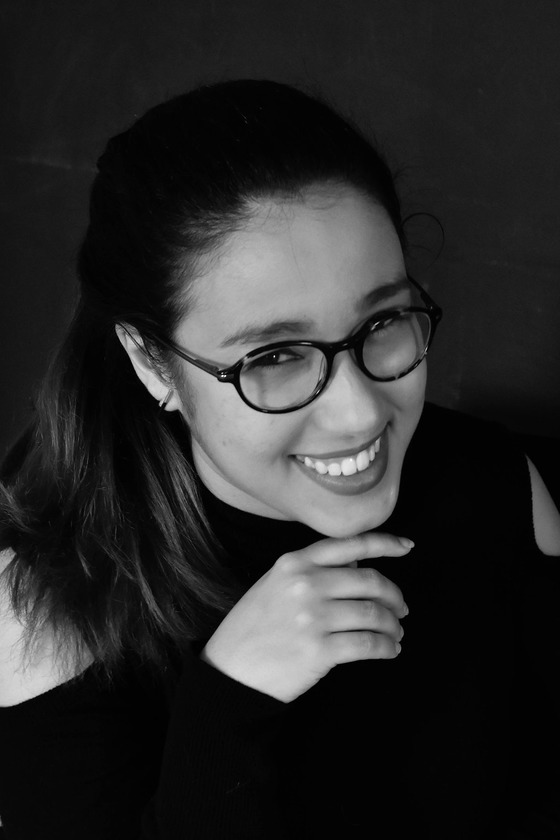 More creative professionals are starting to pick up blogging and photography as a side hustle, in hopes of making it big and getting far. But, if you don't have background knowledge in these areas, it can be hard to determine the how to approach certain aspects. With extensive experience in these areas, and knowing the struggles many face, Sofia will be sharing some photography and blogging insights with us today. She'll be touching on:
Basic shooting tips
Recommendations for cameras and editing software
Getting your work noticed by big names
How to create a blog around lifestyle photography
Achieving The Perfect Shot
For many photographers, they see their job as a chance to uniquely tell a story through a visual medium. One "off" shot can completely derail a story, and the perfect shot can tell an entire story in and of itself. When trying to tell a story via photos, the first thing to do is make sure you're aware of the predetermined perspective(s) you're bringing to the table. Sofia says, "Every image creator has a perspective of their own and that vision always seeps through and takes over—it pretty much happens organically. There really is no set recipe."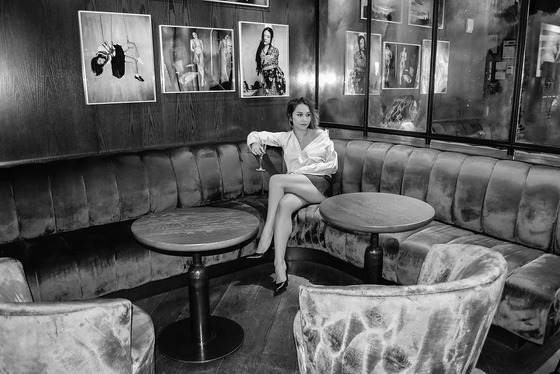 Sofia, for example, genuinely sees beauty in the activities people go through in everyday life. She has recognized this perspective that she brings, and she works with it to improve her photos. She also continues honing this skill by simply observing people and honestly trying to gain a better understanding of why they are the way they are. She believes this has helped her more effectively tell stories that directly reflect each of her subjects.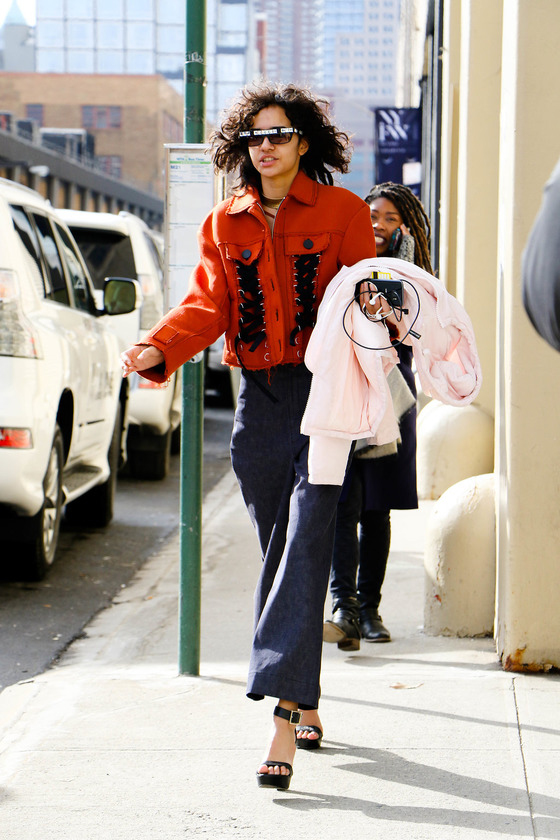 From Sofia's own personal experience as a lifestyle and street photographer, she says that these are some basic, universal shooting tips that everyone should know:
When photographing on the streets, you always want to be extremely alert and practice common sense—especially if you're alone.
Always keep in mind that you want to photograph something spontaneous so try your best to be patient and wait for your subject to give you an action or an expression that you feel the desperate need to immortalize.
Make sure you know your rights as a street photographer – even as a novice – find out what your local laws are regarding photographing streets, signs, windows, etc.
Have fun and explore because street photography is about breaking away from your comfort zone, talking to strangers, and putting yourself in another person's shoes for a while. Enjoy capturing the world from a different perspective.
The Must-Haves
Although this is a given, as a photographer, you must absolutely have a camera and editing software. With so many different options to choose from, we asked Sofia if she had any recommendations.
Cameras
Not surprisingly, when picking out equipment, "It really does depend on what you'll be using your equipment for, what will you be photographing." Depending on where you'll be specializing, each camera style (DSLRs, point and shoots, film, mirrorless, etc.) have features where they excel and others that may be lacking. When equipment shoping, Sofia's best advice is to ask yourself "What will I be shooting the most?" and go from there. Here are a few ways to tackle the next steps:
Do your research and read a lot of reviews for the products you're interested in.
Don't be afraid to contact your favorite photographer on Instagram and ask them for their input on the piece you're planning on purchasing. You'd be surprised, many of them are eager to help and to talk equipment.
Rent a piece of equipment to try it out in the real world before you purchase it. Lumoid is an affordable renting service with a wide range of equipment.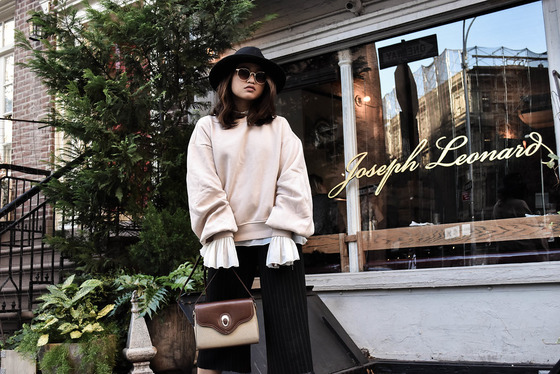 If price tags are a major concern for you, Sofia recommends the
Nikon D5500
paired with a prime lens. This well-rounded, reasonably priced camera with great video capability and good megapixel count for home printing. If that option is still out of your budget, point and shoots such as the
Sony CyberShot
or
Nikon CoolPix
are great alternatives. Sofia really loves these two options because "they're also quite comfortable for anyone starting street photography or blogging/vlogging, and/or people who are dealing with that camera shyness we all suffer from when starting to photograph the unknown."
Editing Tools
In the same vein as cameras, photo editing tools should vary based on what you're working on. For paid projects, your best bet would be the typical Adobe tools of Photoshop and Lightroom. Although these two programs are a bit pricey, they're worth the investment.
For lifestyle photographers like Sofia who showcase through social media, she recommends using VSCO and Snapseed to edit images. These apps only cost a few cents and you can easily use them while on the go.
Getting Noticed by Big Brands and Influencers
As you become a more experienced photographer and start to build up a portfolio, you may start thinking about the possibility of working with big brands and influencers. Where do you start? Contrary to what you might think, cold call style emails can actually get your foot in the door in some places. You'll get the best results from this kind of outreach if you've worked with a similar brand in the past and have examples from those past campaigns.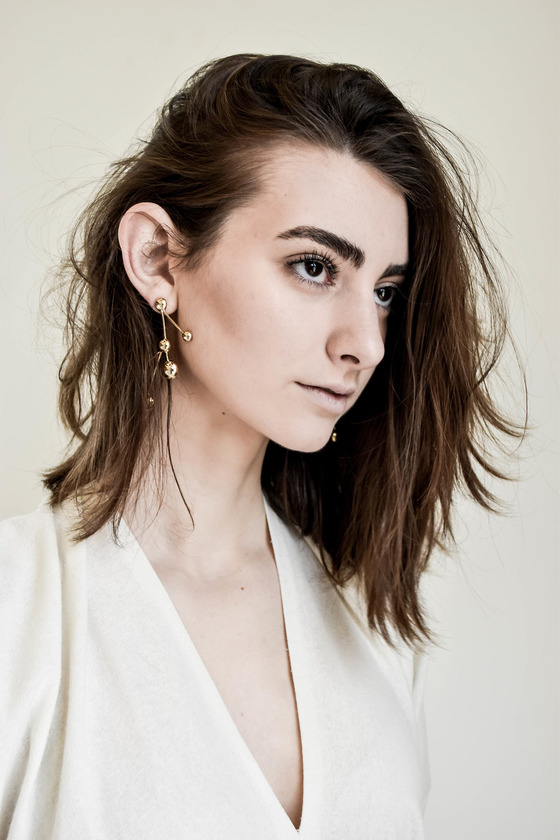 Need some tips on how to write that kind of email? Sofia has you covered, "A cold email saying hello, sharing some stats about your following, what you've done work-wise and what you'd like to do with them is the best way to start paving the way for yourself. Some brands and influencers will want to work with you, some will not. Always make sure you find out why brands do or do not choose to work with you. This will help you learn if you need to improve your pitch, offering, following, etc."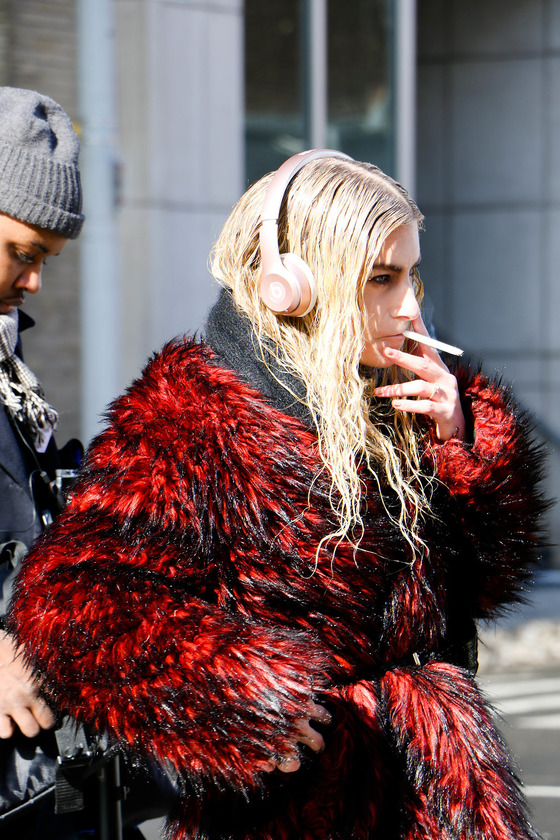 Once you land the client the real work begins. You'll talk to the brand about their expectations and their goals for the end product. Remember, this job could be the foot in the door you need for the next job, so you want to remain professional and deliver what you promise. Sofia stresses basic practices that can be forgotten but are necessary:
Always be on time with your due dates.
Be friendly.
Be flexible when it comes to understanding the brand's vision for the project.
Make sure you receive that same flexibility from the brand you're working with, especially if the project requires you to publish on your platforms.
Communication is paramount. Remain accessible throughout the project and share good details and visual cues.
The Blog Basics
You know your photographer perspective, you've got the right equipment, you've started developing a portfolio to showcase work to the world, and you're doing cold emails. What's next? It may be time to start a blog. Though not a requirement for all photographers, a blog is an extremely helpful tool to get your work out into the world. It's also a great chance to find and connect with your audience. Sofia explains, "There's always the assumption that blogging is all about fun and receiving free gifts in exchange for reviews, but there's so much more to it. Blogging has real power and reach."
Starting a blog can feel a bit scary, but Sofia is here to share the best tips that she has learned as a blogger:
Don't doubt yourself and don't be afraid to be a bit vulnerable online; you'll be so surprised to find out how many people you can reach, enlighten, and be enlightened by.
Find a platform that works for you, something that doesn't overwhelm you. If you're somewhat techy, WordPress will be perfect. If you're not into personalizing, Medium or Tumblr can work for you.
Good hashtags and great blog SEO will take you far when it comes to acquiring new readers.
Interact with other readers in your niche and try to build a tight community.
Social media is a powerful and effective tool for blog promotion. Create your own strategy and reassess and update that strategy every couple of weeks to see what platforms work best for you.
To take the stress out of planning your content, create an editorial calendar. This will help you get and handle on what and when to publish, making your feeds feel coherent and beautifully curated.
Write about things you're passionate about and practice being disciplined when it comes to commenting and interacting with other blogs in those areas. This will have a positive impact on your traffic.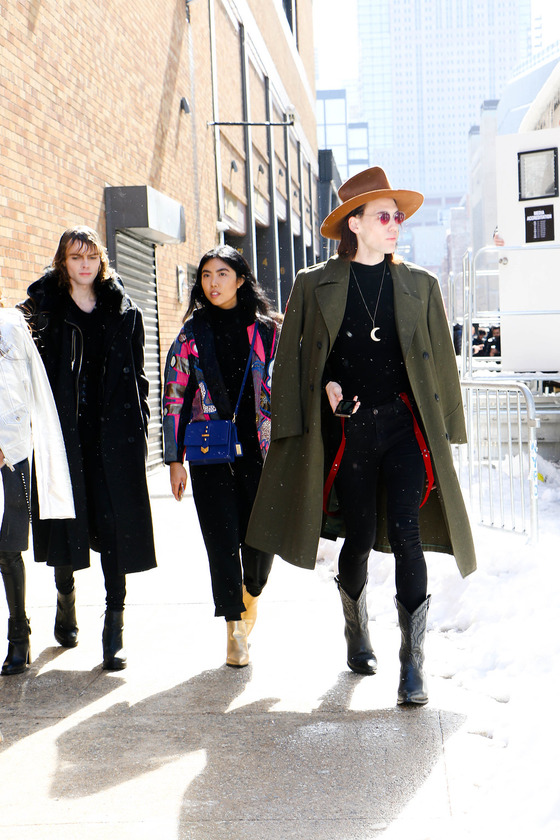 Being a blogger isn't easy, and it doesn't help that people sometimes belittle it as a discipline. While haters may very well hate, Sophia knows that blogging takes real skill and can offer real return, "Blogging is most definitely a business. Content creation is a business. At times, other disciplines will try to devalue this and your work as a blogger, it will happen, yet don't let it discourage you. You have to have somewhat of a thick skin. Bloggers are always out in the public eye and people's opinions will eventually make it to your ears—be brave, know your worth, and stick to the positive."
Keep the Conversation Going!
Is there a blog concept that you want to run with, but you'd like some feedback first? Do you have questions about photography or blogging that we didn't cover? Leave a comment below, Sofia is excited to talk with you! Products Seen in This Post:
Getting started with hand lettering?
Free lettering worksheets
Download these worksheets and start practicing with simple instructions and tracing exercises.
Download now!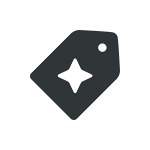 Creative Market