The Power of Product Positioning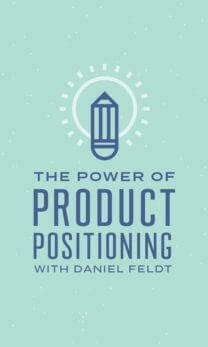 Daniel Feldt is known on Creative Market for the typefaces and illustrations in his shop, Great Scott. A busy UX designer during the day, being a shop owner is something Daniel does during his free time. It's a way for him to explore his creative side and try new things.
In his many years of design experience, he has used the power of product positioning to his advantage in many ways. Today, he'll be sharing some of these insights, touching on:
The basics of product positioning
Promoting your products
His best and worst product experiences
Customer influence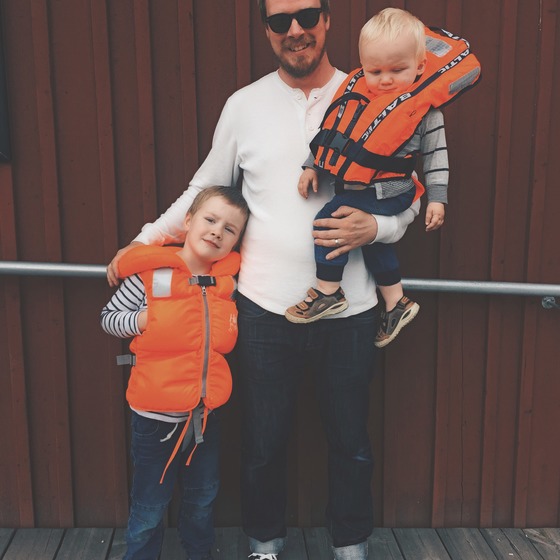 Product Positioning 101
For Daniel, an important part of his success is product positioning, which is a marketing technique that presents products in the best way possible for its intended audience. Jen Wagner recently talked about the importance of prodcut positioning in an interview as well.
For Daniel, this all starts with him doing his due diligence in the area of customer research, and then asking himself these questions:
What is the category in which my product will be sold?
What are the top sellers?
What do customers/people say in the comments on the product page?
What are the prices of the products that I'm going to compete with, and what is included in the price?
Depending on the market your products fall into, the competition may or may not be strong. Regardless, you'll come across gaps, which equate to amazing opportunities. To make the most of these gaps, Daniel suggests you, "make sure to advertise that your product fills the missing need – in your promos and description."
The Art of Effective Promotion
Speaking of product promos, this is going to be your next step. When you finish a product, it's time to announce it to the general public.
Start by asking yourself this question, "With so many products in the market, how does yours stand out from the competition?" The way Daniel first approached product promotion was to research top sellers, and learn how they promoted their products.
This is a great first step, but Daniel knows not all promotion ideas will work equally well for every product and/or audience. He keeps this in mind in his next step, where he experiments with different methods to see which ones show off his products in the best way possible, "I like to use strong colors to stand out, and I like to use my fonts on mock products. It's a change of pace from my regular work as a web and app designer to make package design all of the sudden."
Highs and Lows of Product Positioning and Promotion
In Daniel's opinion, the most effectively positioned product he's ever made is Alma Mono typeface. Although there were several ways Daniel could have pushed the typeface, he credits its success to having a charity aspect, as well as a monospace design (a design choice that allowed him to reach a new audience).
Alma Mono's unique execution has led Daniel to consider it his proudest accomplishment as a designer, "I'm pleased with how it looks and works, and proud that I've raised $1,300 so far toward charities around the world."
Every designer experiences highs and lows. While Alma Mono has been great, what hasn't worked as well for Daniel is script fonts. There is a massive amount of competition in this area, and it can be difficult to break away from the top players.
Daniel notes, "It's hard to be heard over the noise. Some of the top selling shops are really great at creating top notch script fonts. You can really see the care and quality in them, and the fact that they support a lot of characters (not just A-Z in basic latin)."
Daniel doesn't see this as discouraging, "I'm fine with not having a top selling script font. Typography is a learning process for me and I have a long way to go. My brush fonts are just an experiment; a learning process for me. In my case, I was curious about brush fonts and using an iPad to create them. They have been a way to learn a new tool and delve into a new category of products."
The Importance of Customers
Customers play a pivotal role in whether or not a product fails or succeeds. Because of this, knowing your customers is vital, or as Daniel puts it, "it's the key to success." But what's the best way to communicate with them?
In November, Creative Market launched the Shop Updates feature—a place where shop owners can keep their followers up to date with announcements about their products. Daniel is still experimenting with this new feature. Additionally, Daniel runs an email list and engages with his customers via various social media platforms.
However you choose to communicate with your customers, it's important to pay attention to how they react to new products. Doing so can give you insight into whether or not you need to reposition your offering.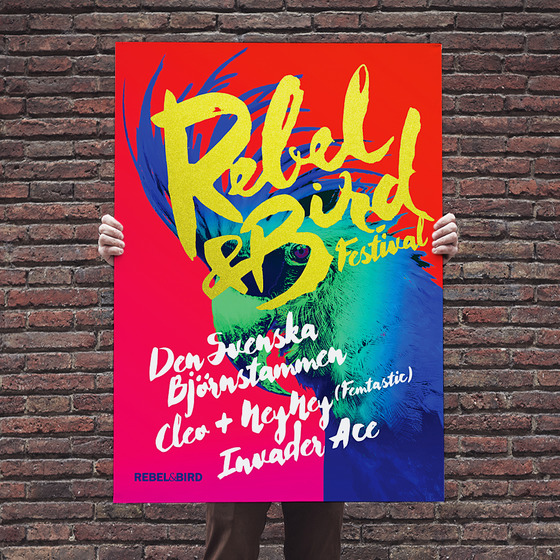 Daniel has experience in this area. In fact, his now popular font Cherie Bomb is a perfect example of repositioning, "When I launched [Cherie Bomb], it had a different name and the promos were more 'cute and crafty.' Crickets. It was a total cricket fest. No sales, no likes, and almost no views. That made me questions the quality of the font and I even started to dislike it."
It wasn't until a friend of Daniels used the font for the Rebel & Bird Festival that Daniel learned to see the font in an entirely new light. "She used it in the right context and it just blew my mind. So I decided to pull the font from Creative Market, rename it, and create an entirely new concept based on awesome ladies in punk."

When the changes were finished and the font was relaunched, sales started to take off. Cherie Bomb was even featured as one of Creative Market's weekly free goods. It just goes to show you, when product positioning and customer influence go hand in hand, they can make a serious impact!
Keep the Conversation Going!
Is there a product concept that you want to run with, but you'd like some feedback first? Do you have questions about product positioning that we didn't cover? Leave a comment below, Daniel is excited to talk with you!
Products Seen in This Post:
Getting started with hand lettering?
Free lettering worksheets
Download these worksheets and start practicing with simple instructions and tracing exercises.
Download now!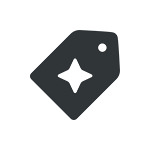 Creative Market