This Week's Fresh Design Products: Vol. 6
Fresh Design Products is a regular series in which we highlight and celebrate fantastic new products that have been recently uploaded to the marketplace by new and seasoned Creative Market shop owners. It's sort of like a quick stroll through a farmer's market of design and creativity. Enjoy the sights, pick up new products, and follow talented shop owners. The products and shops curated for this series are selected by our Creative Director, Gerren Lamson.
Brand New Shops
Talented designers are opening shops in the marketplace each week. We're spotlighting a few promising new shop owners who are knocking it out of the park by uploading beautiful new design products to launch their shops! The previews you see here are often just a small taste of each shop's full future offering, so be sure to follow them to stay tuned for more amazing assets. Alexey has a knack for creating stylish modern fonts and user interface assets.




It's sure obvious that Antonio loves a good adventure, and his delightful photography captures his journeys for your enjoyment!




Super Avis kicked off their robust and user-friendly WordPress Theme shop with two fantastic theme products.




Georgi knows how to find beautiful moments, pause them, and share them for others to consume and use. We expect great things from his photography shop in the future!


Debut Uploads
In this section, we highlight new shop owners who have recently uploaded their very first product. If you like what they have to offer, encourage them to add more products for sale by commenting on and purchasing their first product. By jwizard in HTML/CSS Themes


By Manuna in Illustrations


By MotionDad in Textures


By Maria_Kolyadina in Logo Templates


By aristotheme in Themes


By jasminesmith in Objects


By ekaterina_tarasenko in Technology Photos


By christorregosa in Fonts


By Jim_LePage in Textures


By marikasan in Food & Drink Photos


By diditpranata in Illustrations


By Pardina in People Photos


By KatiaDeJuan in Web Elements


Seasoned Veterans
Some of our shop owners at Creative Market have been in the marketplace and our community for quite some time. We want to recognize these hard working creators by sharing select new products as they release them. So, without further ado, let's take a look at the latest offerings from our popular and up-and-coming shops. By Andrey1005 in Illustrations


By BlueLineDesign in Textures


By Elexstraza in Illustrations


By babud15 in Display Fonts


By vldmlshk in Illustrations


By ssstocker in Illustrations


By OctopusArtis in Illustrations


By pkreizenbeck in Textures


By baluchis in Icons


By ArtistMef in Brushes


By Aurielaki in Illustrations


By nonecg in 3D Architecture


By RuleByArt in Textures


By Arterfak in Slab Serif Font


By bartekstarak in Web Elements


Getting started with hand lettering?
Free lettering worksheets
Download these worksheets and start practicing with simple instructions and tracing exercises.
Download now!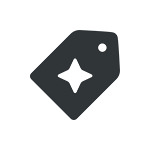 Creative Market