Tutorial + Free Goods: Create a Fun Office Poster
It's that time of the week again! Our free goods are here, and this time we want to show you how to use them to create a simple project. Whether it's a motivational quote or simply a couple of words that keep you going, workspaces need that extra bit of personality — and walls are the perfect place to start. Follow these easy steps and you'll create an awesome office poster in no time.
1. Choose an inspiring quote
We chose a quote by Stephen King, but feel free to select any group of words that make sense for your space. For this example, we will be using "I work until beer o' clock".
2. Download our free goods for this week
Check out and download our free goods here. Matt Borchert will walk you through each free good so you can get a good idea of what you'll be getting before you download anything.
3. Open Photoshop and bring in any vector graphics you like
From our free goods, we selected Printer's Pack, Halftone Textures and Beers, Glasses & Logos. We're also using a font called High Voltage. Feel free to replace it with any other font you already own.

We will be using two vector graphics from the Beers, Glasses & Logos kit: a simple outline of the word beer and a beer mug.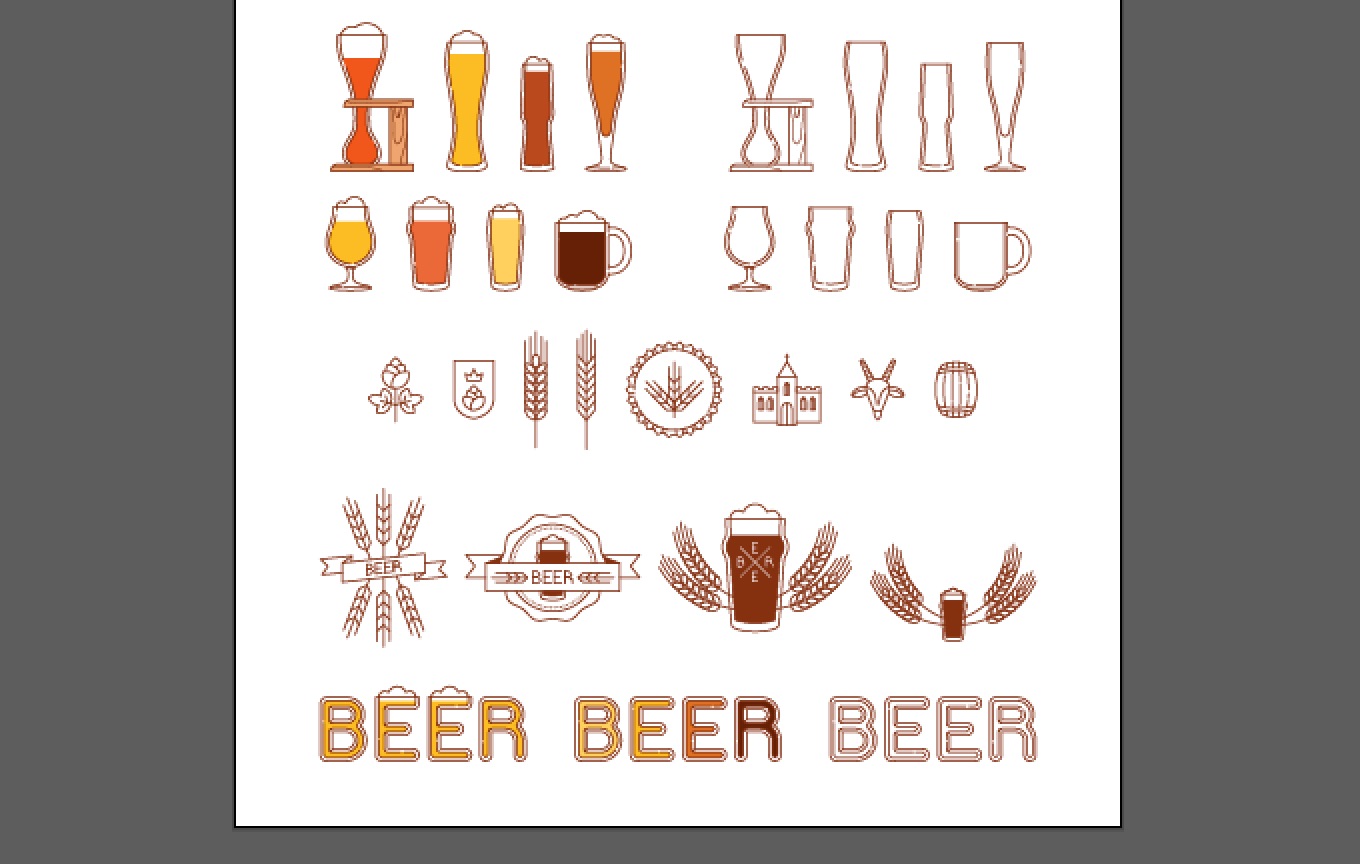 Decide which size works best for your poster. A4 and Tabloid are commonly used. Open a new Photoshop document with the specified size and start adding the beer graphics. Simply copy and paste each graphic from Illustrator into your Photoshop file, specifying that they should be treated as Smart Objects. This step is important to make sure that you can edit these shapes' color further along.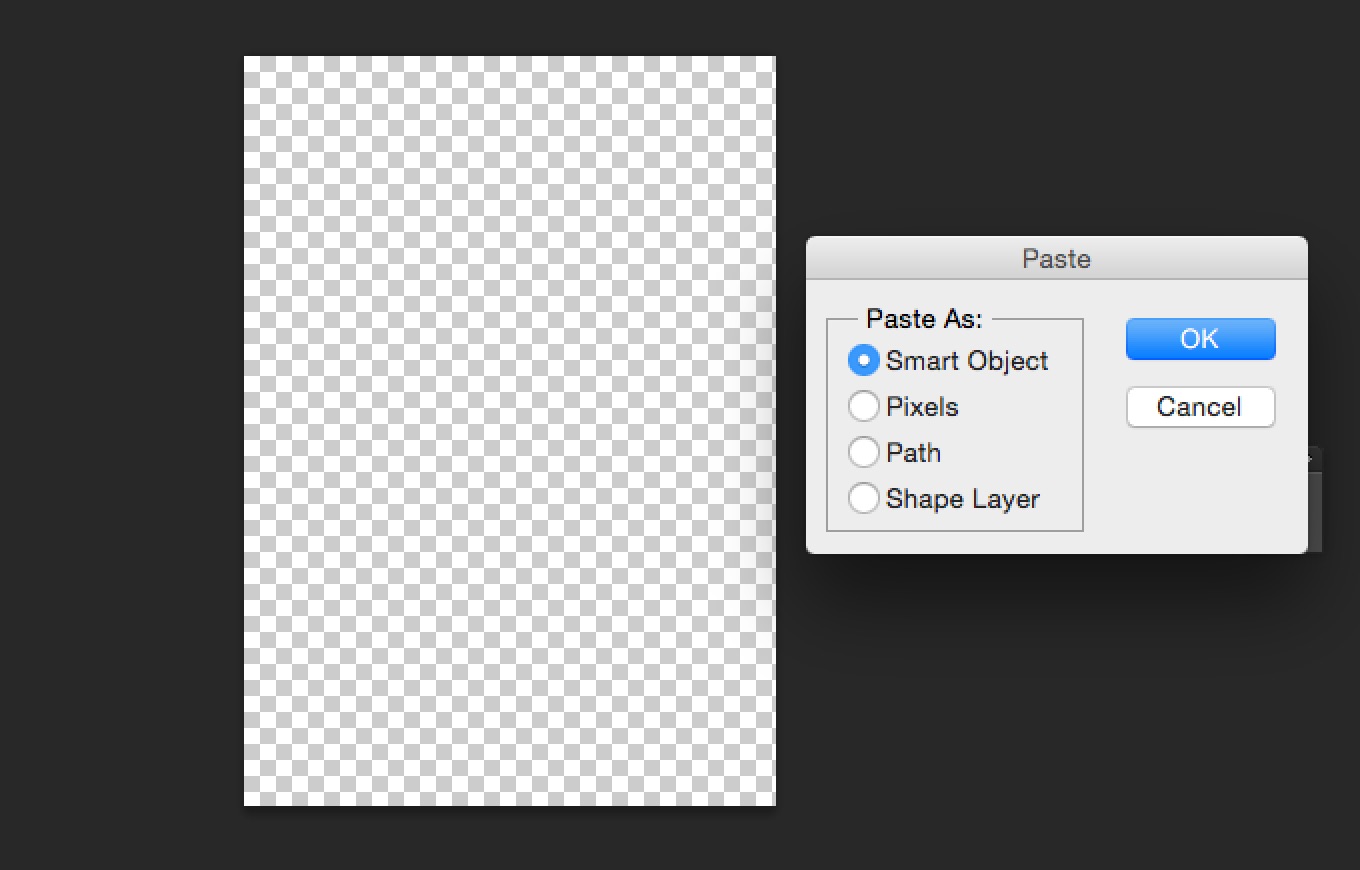 4. Lay out your text
Once the beer graphics are in, start laying out your text. In this example, we decided to rotate the quote and mug in different directions to add some playfulness (and post-beer tipsiness!) into the scene. You'll also notice that every single element we've added so far is in black. Many designers believe that working with black before you add color lets you notice important issues with type and shapes. Use it if it helps.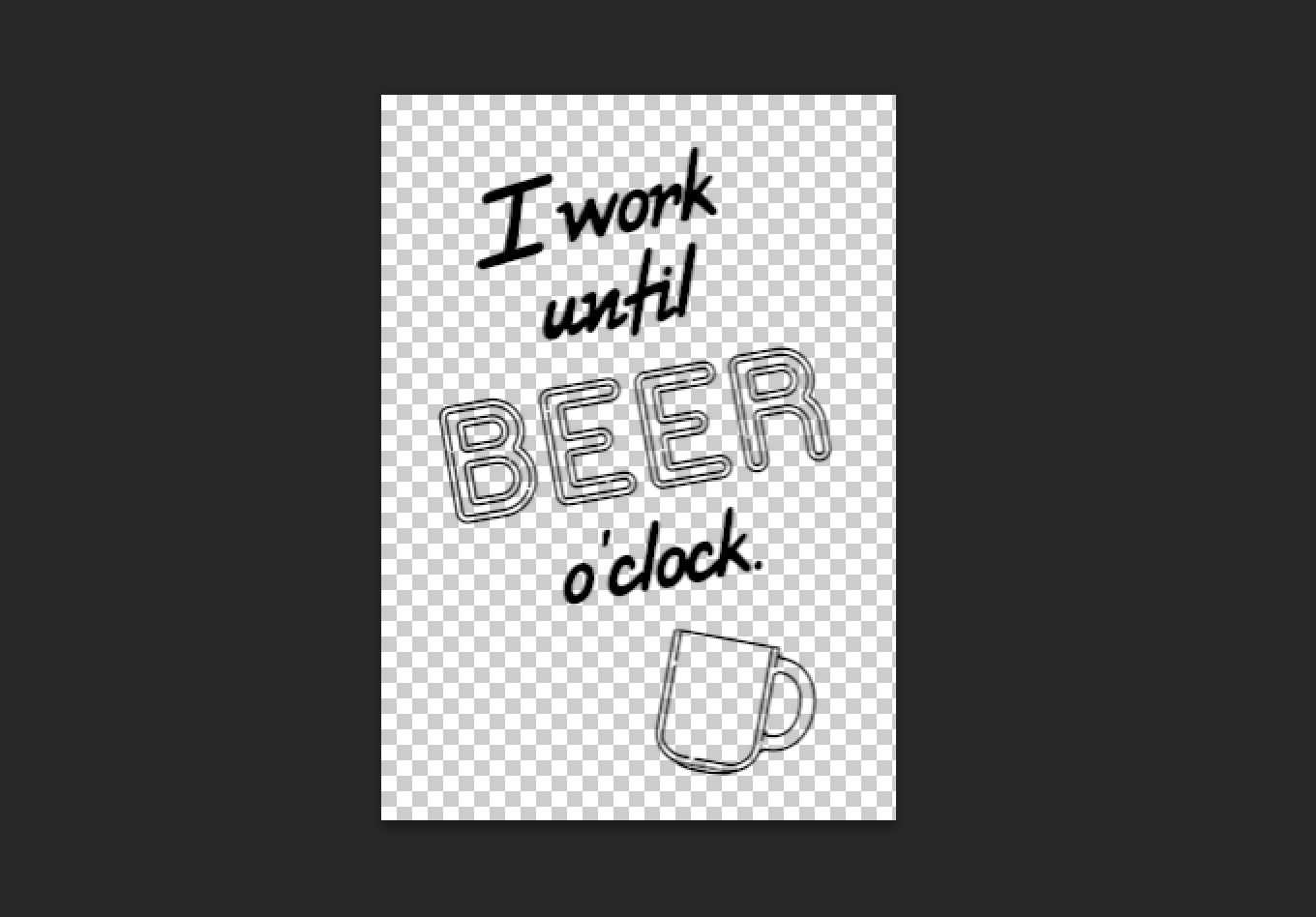 5. Add color
Decide which color combination works well for your quote. In this case, since we're talking about beer, we went for earthy tones like brown and a light tan. To change the stroke or fill color in any of your vector graphics, just double click and edit inside Illustrator.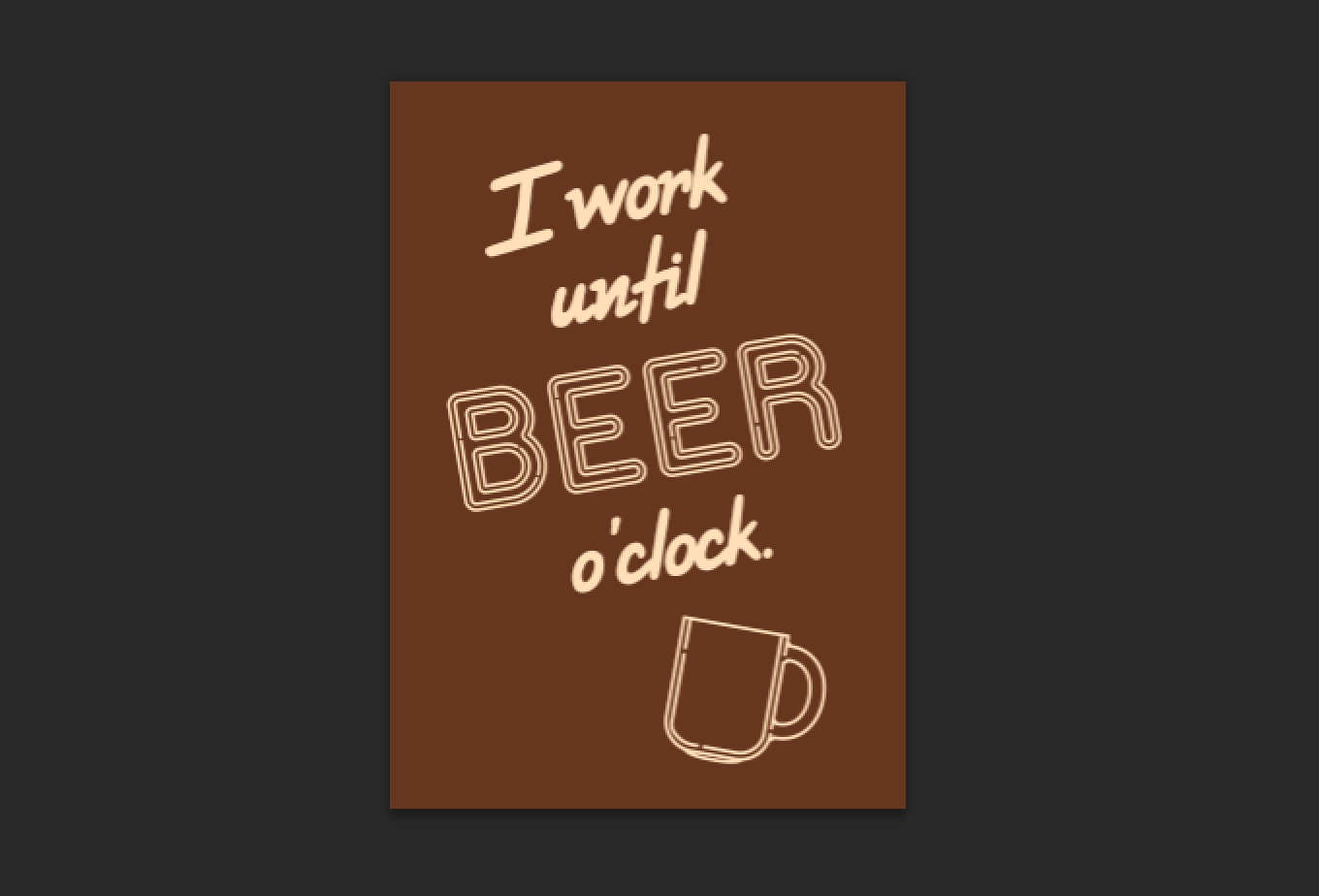 6. Add texture
Decide which and how much texture you want to add. In this example, we're using Texture 2 from Halftone Textures and Subtle Textures 5 and 8 from the Printer's Pack. You'll notice that Subtle Texture 5 is included twice: since it only covered the right bottom corner initially, we added a second, rotated copy to cover the poster's top left corner. Play around with each of your layer's blend mode, opacity and fill. Overlay and Darken are two commonly used modes for this type of effect.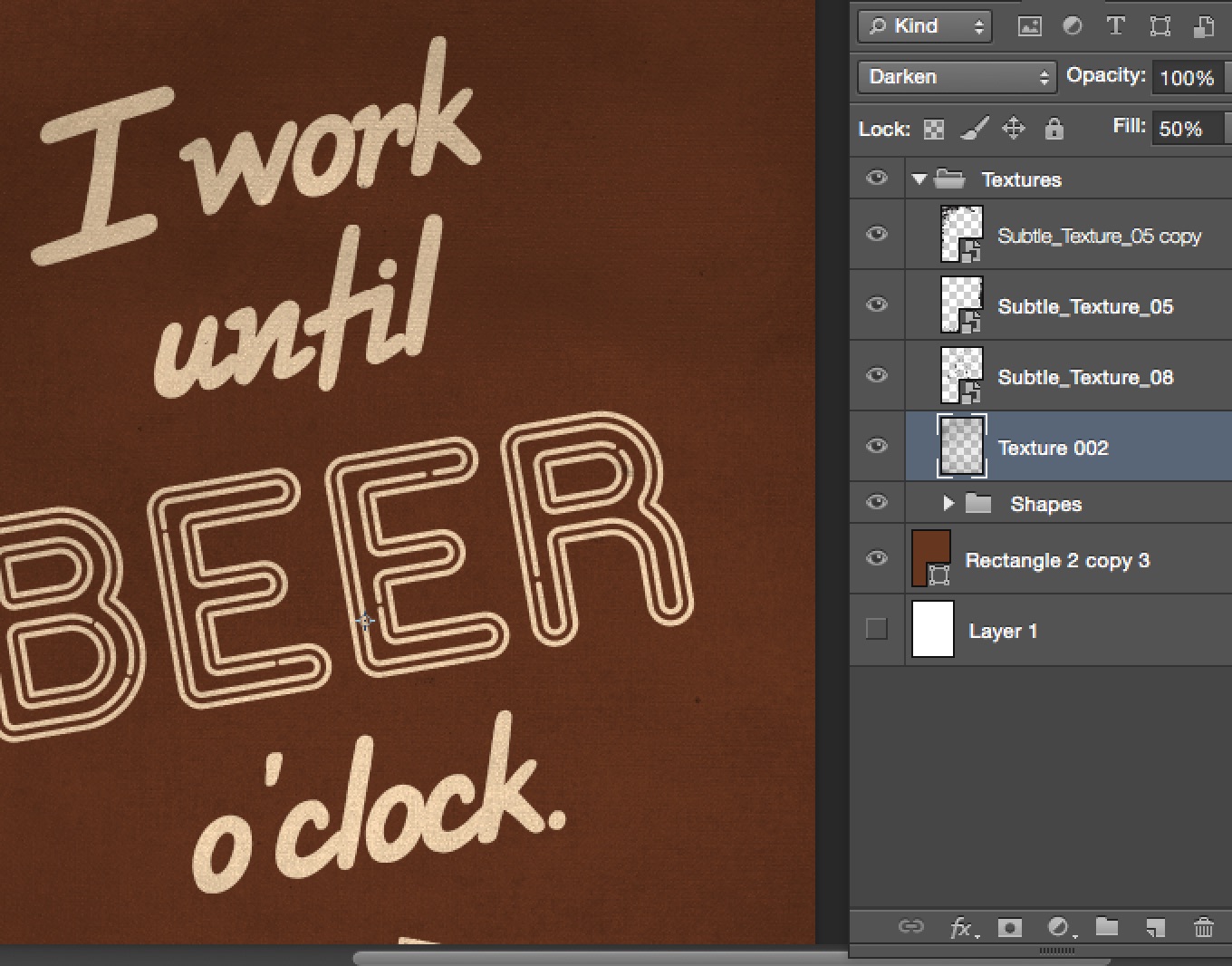 7. Print!
---
Liked this tutorial? Did you print out your own poster? Let us know in the comments section below.
---
Other Products Seen In This Post:
Getting started with hand lettering?
Free lettering worksheets
Download these worksheets and start practicing with simple instructions and tracing exercises.
Download now!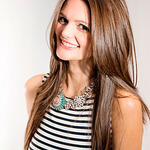 Laura Busche
Brand strategist. Creating design tools to empower creative entrepreneurs. Author of the Lean Branding book. MA in Design Management from the Savannah College of Art and Design (SCAD).
View More Posts