How to Create Watercolor Social Media Graphics — No Illustrator Needed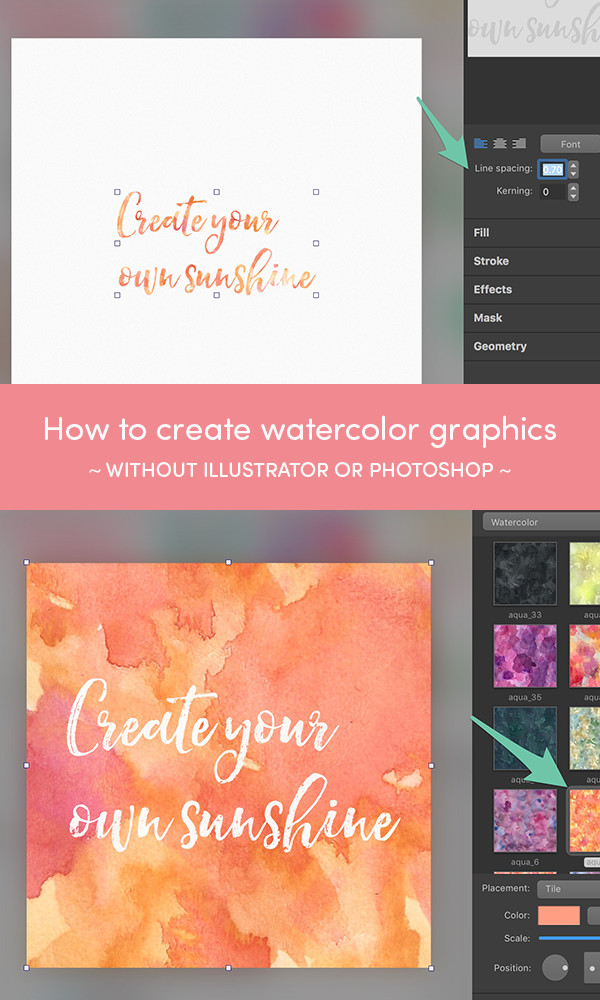 Always wanted to create your own watercolor graphics, cards, or prints? If you've never used Illustrator, Photoshop, or other specialized graphic design software, working with text styles can seem daunting at first. Throughout this tutorial, you'll learn how to create a watercolor quote for social media using a new, incredibly straightforward design app for Mac. Sometimes you just need to quickly create stylized type for documents, presentations, headings, badges, or banners. You want to bring in special effects like 3D, embossing engraving, or even watercolor, but the tools overwhelm you. In the next few steps, we want to show you that creating impressive text-based graphics is within reach. To do so, we'll be using Art Text, one of the most intuitive typography apps we've seen.
The Final Product: Our Watercolor Quotes for Social Media
The Step-by-Step Process
1. To begin, download and install Art Text. Move it to your Applications folder (Mac), launch the app, and enter your License code. You'll still be able to use this tool in "Trial" mode until you enter the code.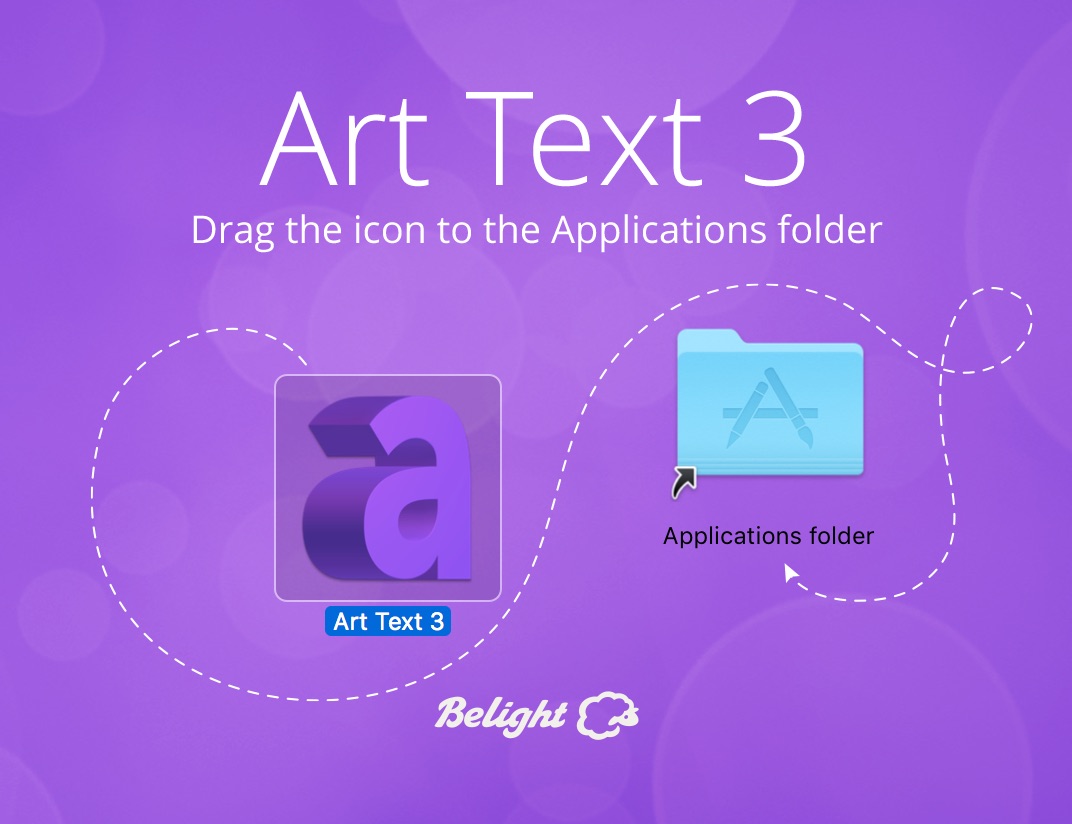 2. Go to Edit → Document Size and add your graphic's size in the measurement box. We're using 1080 x 1080 pixels, a size that works great for square Instagram or Facebook quotes.

3. Click on the Backgrounds panel and select Simple → White Noise.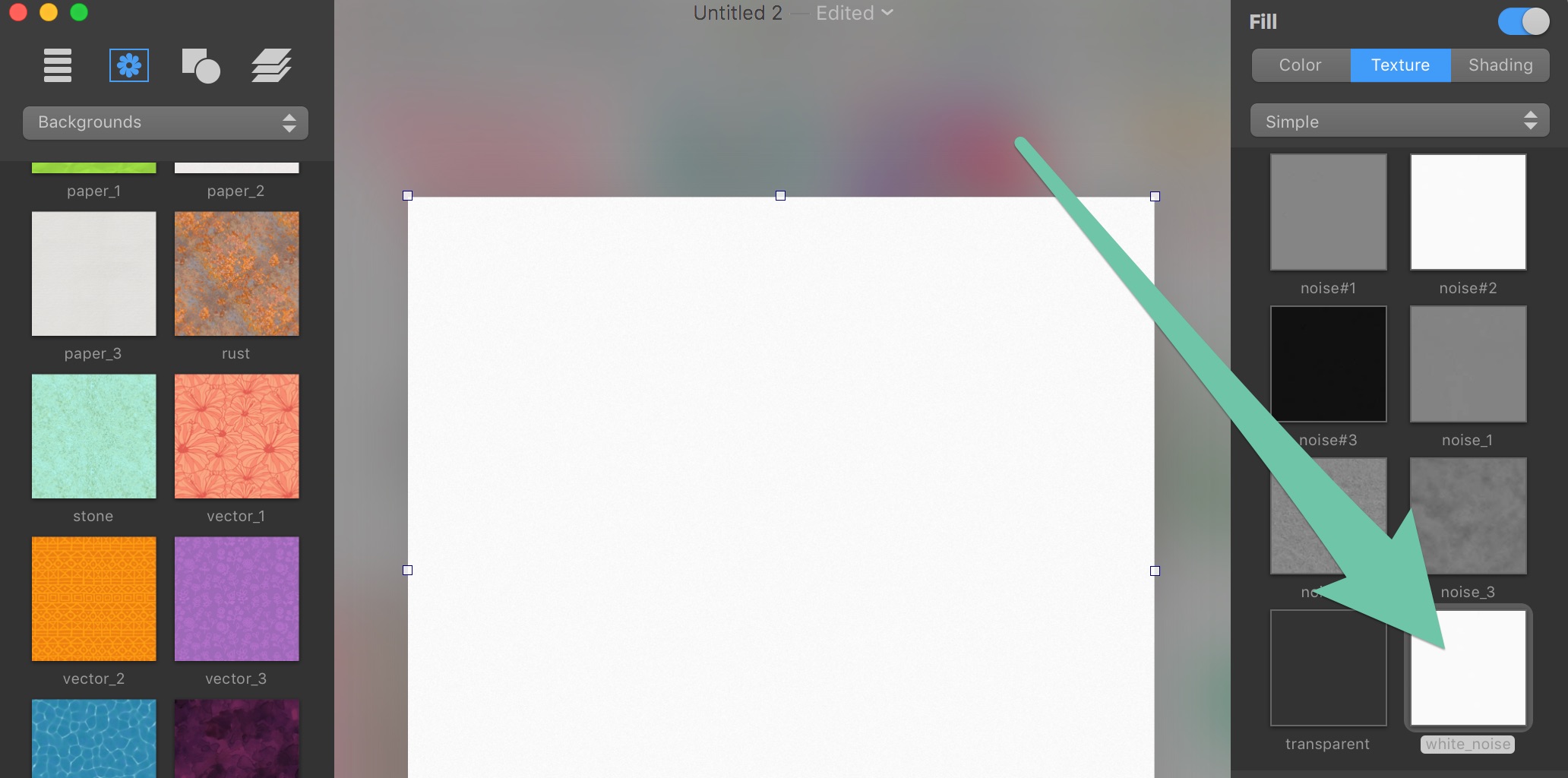 4. Click on the Mask text style in the Templates panel.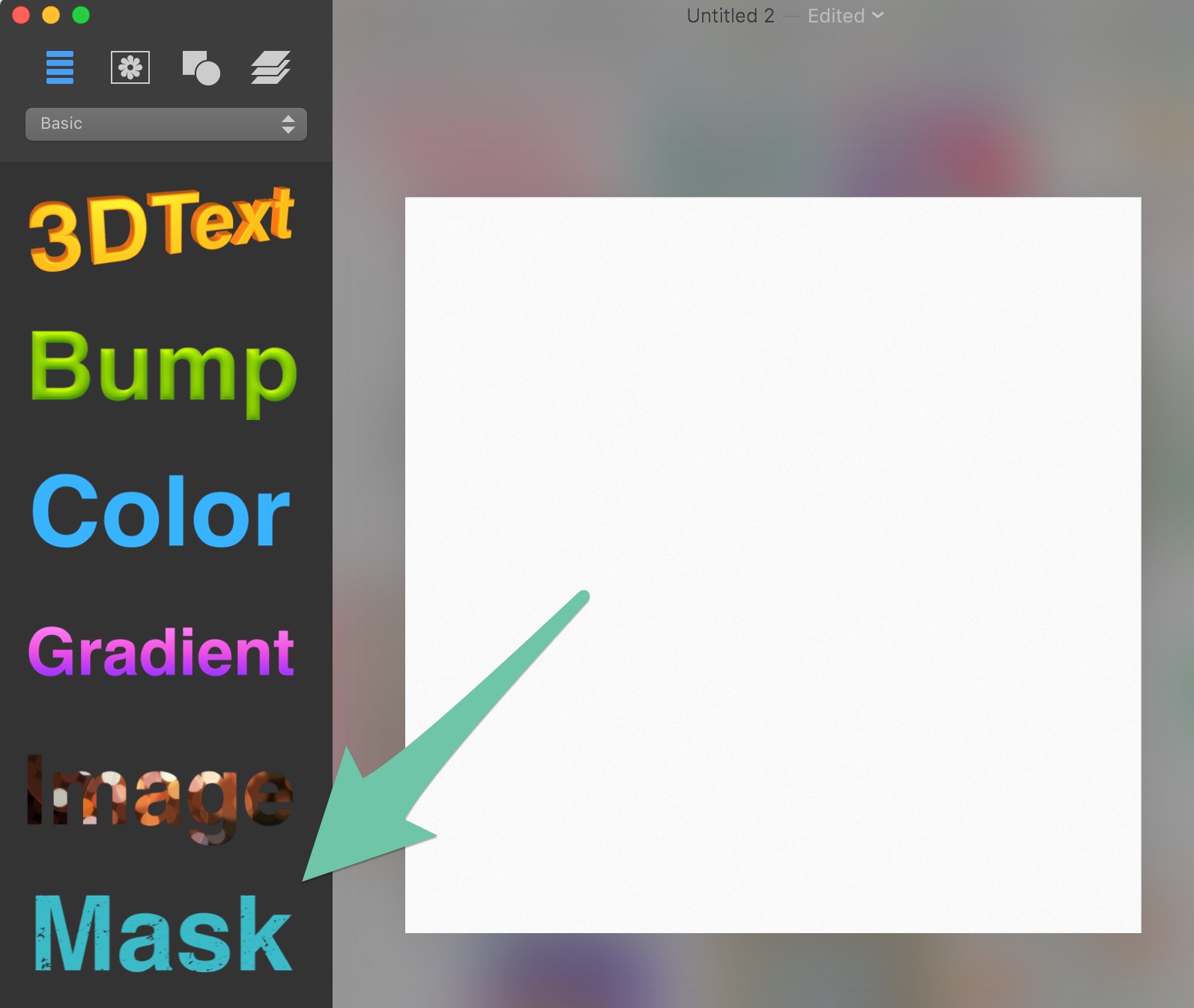 5. Modify the words in the collapsible Text panel to the right of the screen. Insert the quote or overlay that you wish to share in your social graphic. In this case, we're using "Create your own sunshine".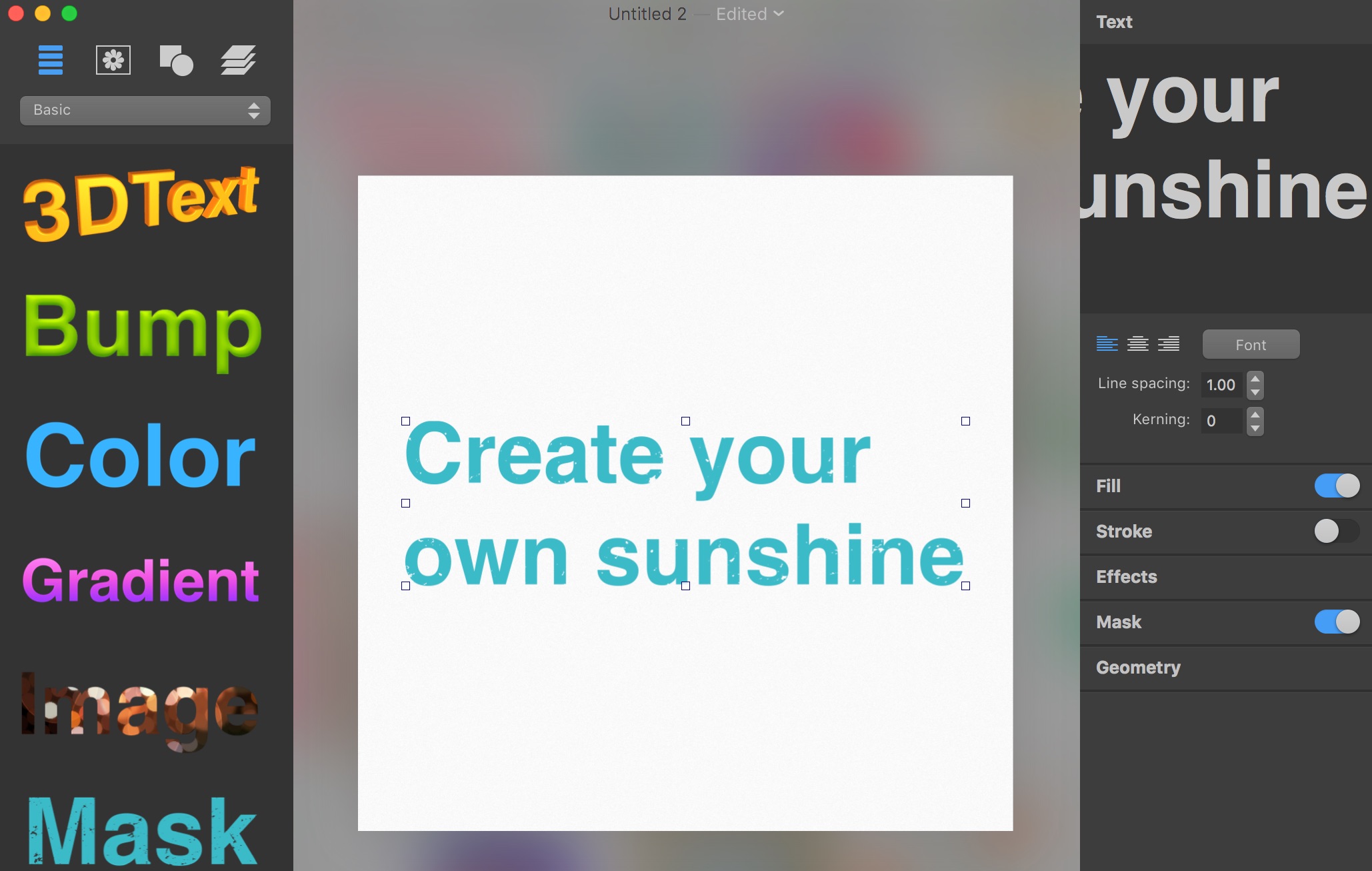 6. Choose a watercolor effect for your quote under Fill → Texture → Watercolor in the panel on the right side of the screen.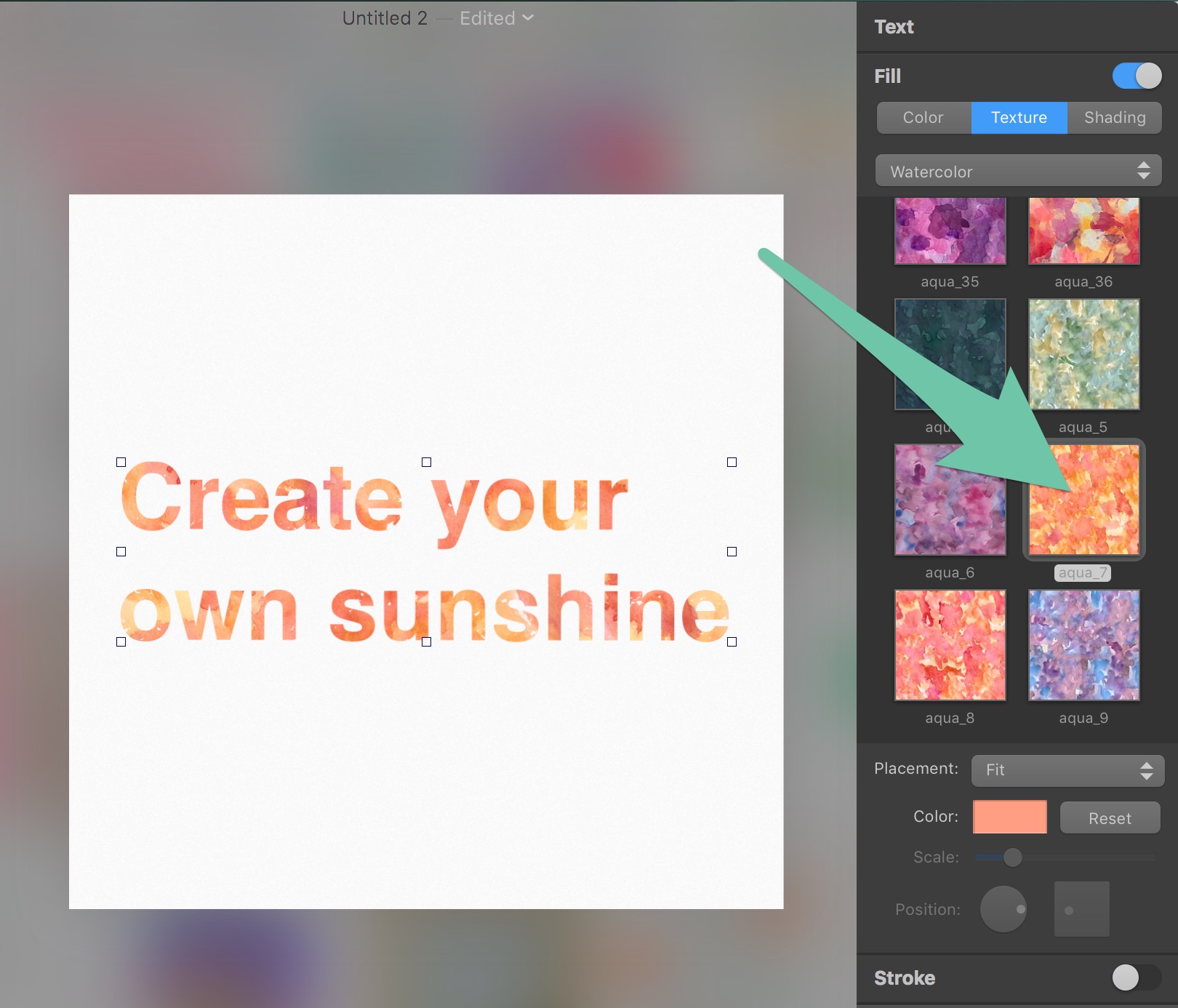 7. Replace the default font with another one of your choice clicking on Text → Font. This font must be installed in your computer. For this particular quote, we're using Hello Sunshine by Nicky Laatz. Adjust line spacing and size as needed.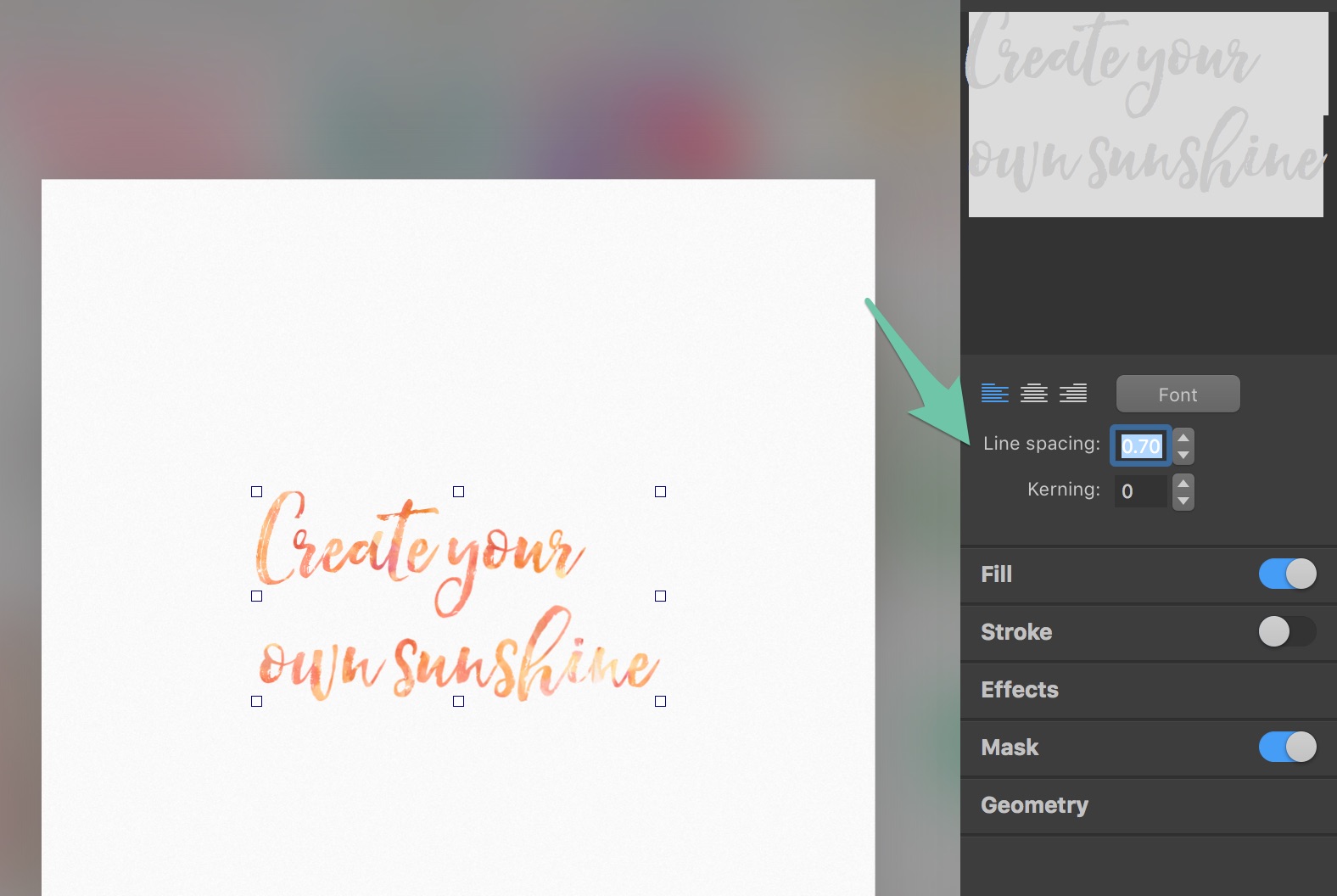 8. Share the graphic in your social network of choice. Alternatively, download the JPG or PNG to use elsewhere.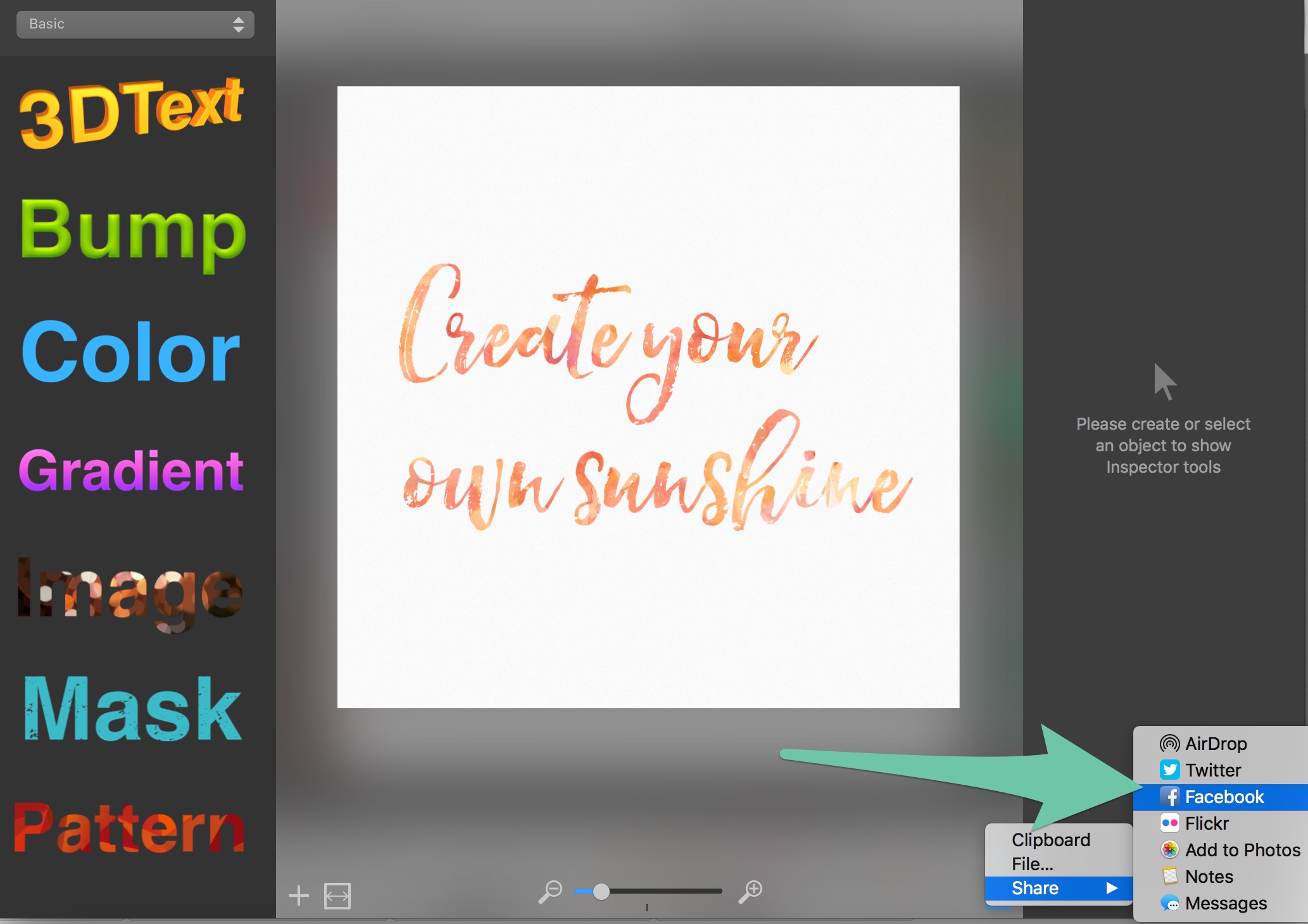 9. Optional: Instead of using the watercolor texture in your text, try using it in your background. To make sure the white text is visible, enlarge your background's scale in the Fill panel.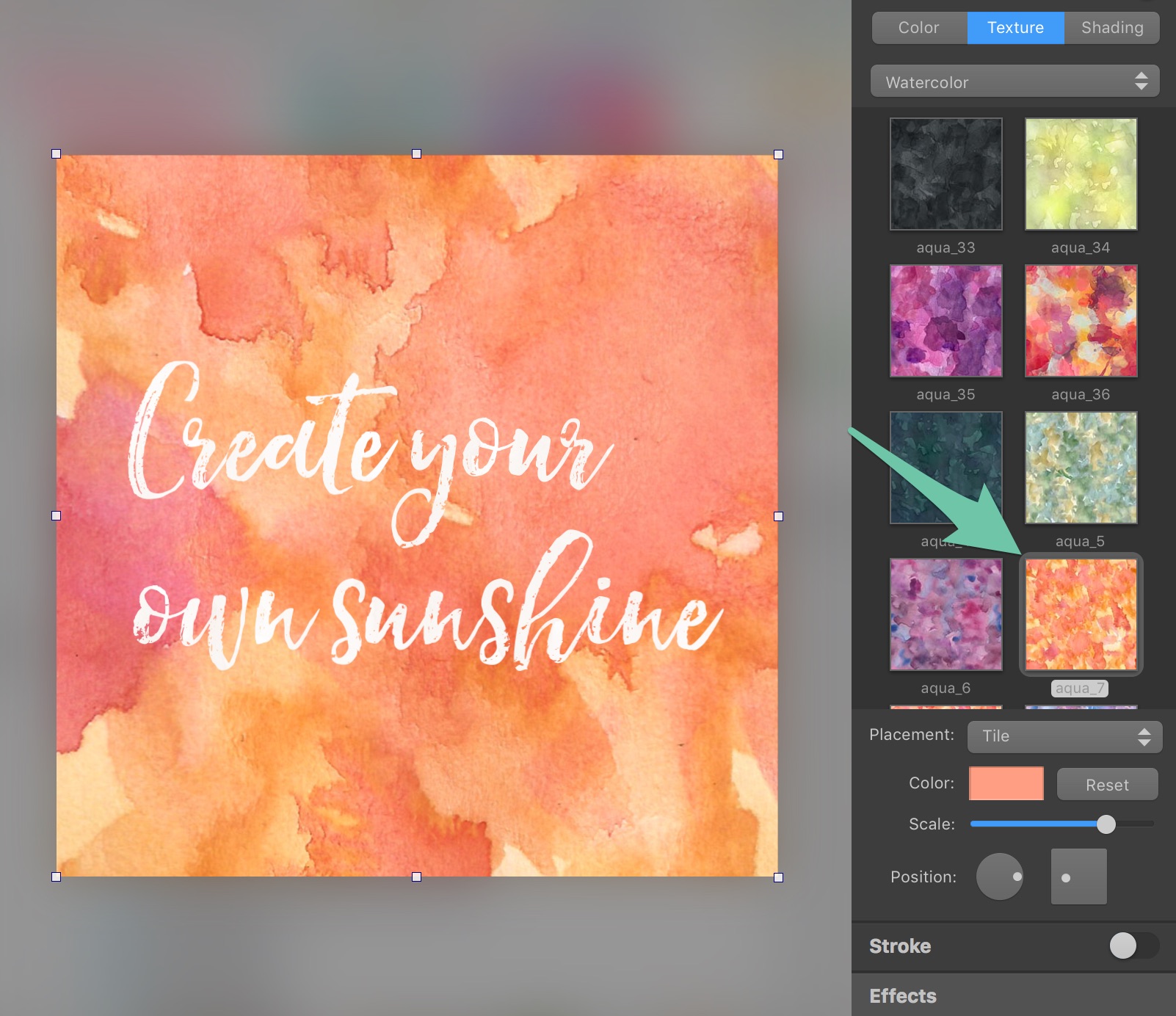 Your turn!
Feeling inspired? Give these few steps a try and start sharing compelling text graphics on Facebook, Instagram, or any other social network of your choice.
Getting started with hand lettering?
Free lettering worksheets
Download these worksheets and start practicing with simple instructions and tracing exercises.
Download now!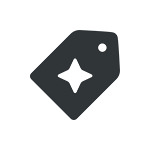 Creative Market