10 Best WordPress Themes For 2013
Choosing a fantastic WordPress theme that is both readable and engaging is essential to attracting readers to a site. WordPress, the most popular blogging platform on the web, sees action from Fortune 500 companies as often as it does by regular people, so choosing a template that's easy to customize yet professional in appearance is essential for any user. After all, it has to compete with the best. Fortunately, feature-filled designs utilizing the latest styles were abundantly created this year. With no further adieu, here are the top 10 WordPress themes of 2013.
1. Favor HD Magazine
Built with aspiring editors in mind, Flavor mimics the look and feel of top quality online print sites, with content carousels, sliders, responsive web design, video embedding, and more fonts, icons and customizable colors than Vogue can shake a stick at. Stylish flat design and interactive everything places this option at the top for anyone with a content rich site.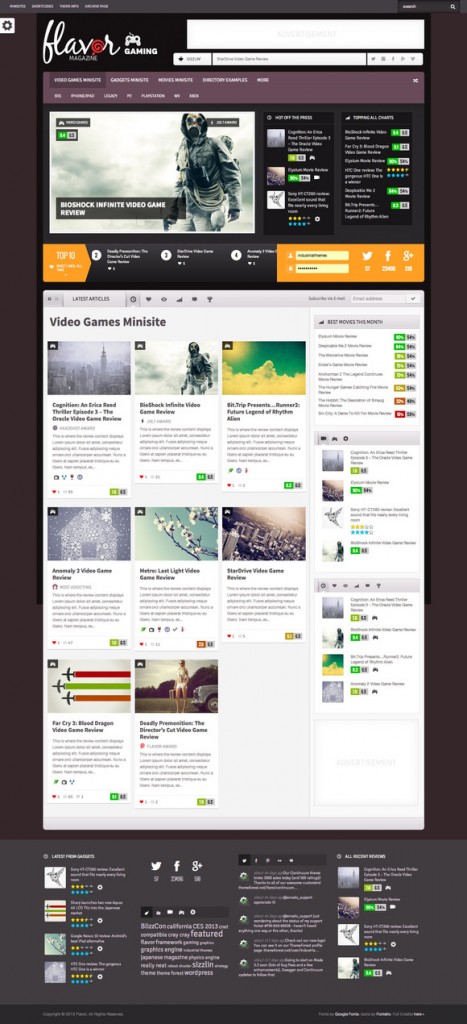 2. Mason Jar
On the other end of the spectrum is the clean, minimal and straightforward appearance of Mason Jar. This pared down theme is ideal for photographers or artists selling their wares with its galleries, e-commerce shop and search engine optimization.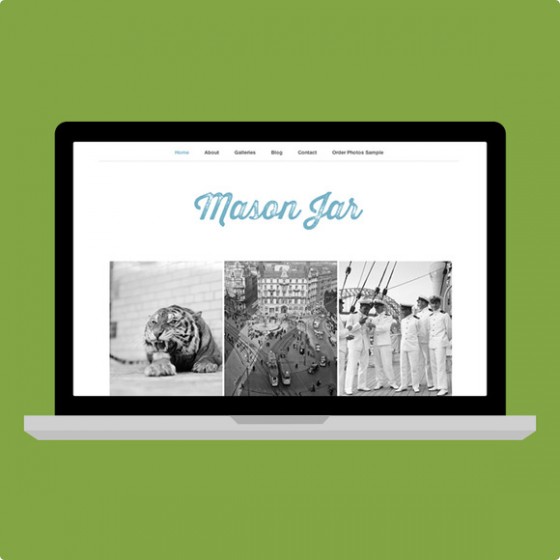 3. Radion
Neither as bare as Mason Jar nor as frenetic as Flavor, Radion offers a compromise. The beauty of gradient colors lends depth to what would otherwise be a classically clean theme. Relatively few features offer an easy to use design for blogging, resumes or portfolios.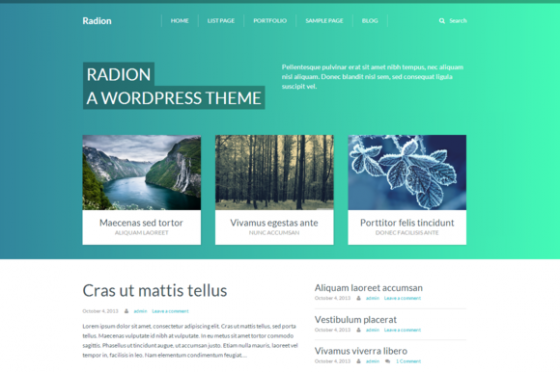 4. Clearly
Another contender from the category of minimalism, Clearly focuses on the basics of content, showcasing simple blogs by utilizing attractive typography. The flat design is responsive, and it does feature a host of customization tools and support, but it's built to be streamlined and quick to set up.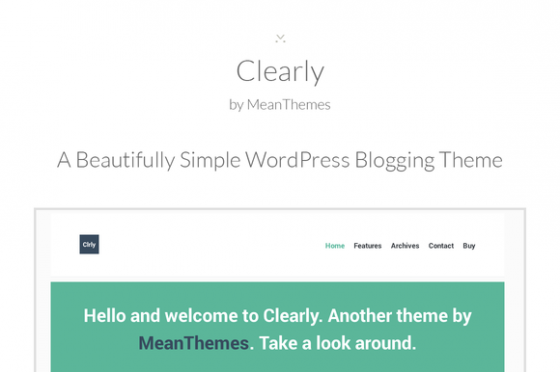 5. Kreativo
Too much minimalism can leave some readers bored; in that case there's Kreativo, a bold, stylish and fun theme that sucks content browsers in with its customizable color scheme (the default is black, white and yellow), sliders and sub-menus. It still uses flat design, but everything pops and feels very active.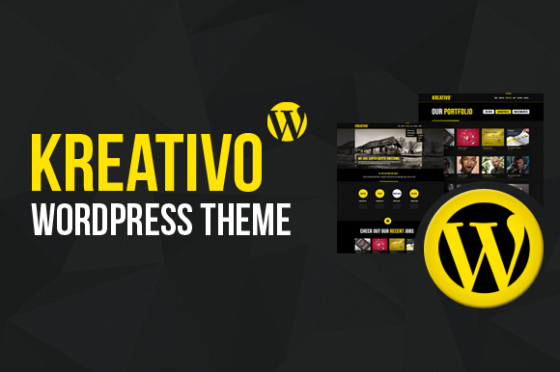 6. My Baby
Not everyone selling goods online wants either bold or basic. My Baby offers shop owners an option that's feature-rich, easy to use and still enticing. Diffused colors and balanced text and picture layouts make this theme attractive for moms, especially with that name, but it's also a great choice for anyone who likes custom options made with beginners in mind.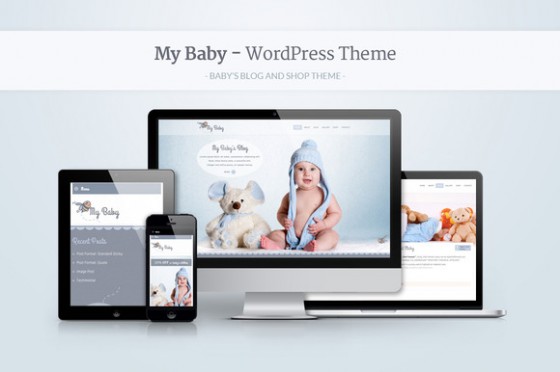 7. Design Agency
Playful is the key word here, but not to the point of being juvenile. Design Agency was built for artists and creative types, with a responsive web design, customizable everything, high compatibility and plenty of support. Its still minimal and clean, but it's also adaptable to a variety of end uses.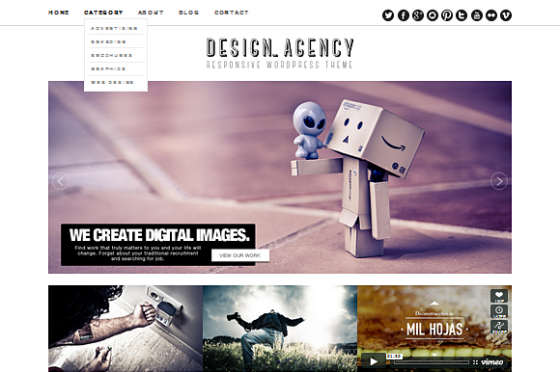 8. Isabelle
There are themes for bloggers, moms, business professionals and artists, but what about fashionistas? The Isabelle theme is feminine, clean and, of course, chic. The grid style layout is reminiscent of Pinterest, but with greater interactivity and more opportunity for written content. Its highly immersive, with a personal touch.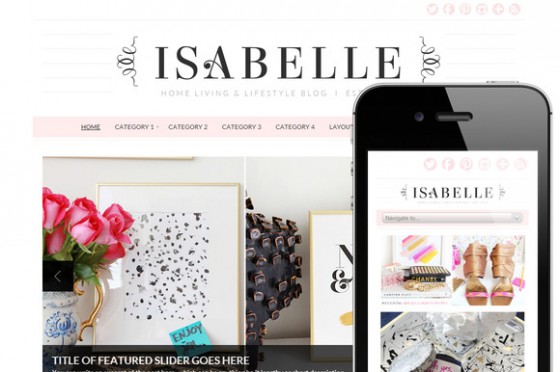 9. Cotton
One more theme that embraces friskiness, Cotton is flat design that graphic designers and web designers will love. Its simple to use, elegant to gaze upon and highly customizable, leaning heavily on individuality of post formats and advanced theme options.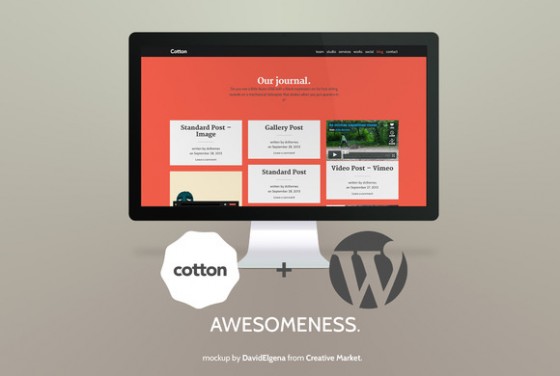 10. ProjectFlow
Some people swear by the clinical beauty of clean white pages and minimal text, pictures or videos. For them, ProjectFlow will seem like a dream come true, except more practical. Ideal for organization, record keeping and business management, this theme is slick, usable and plugin-free.
 ++++++
There are thousands of striking WordPress themes, but the latest crop of successful options know how to balance form and function. Responsive web design is a must-have feature for 2013 and beyond, and any blogger theme must make customization and support a priority to compete. These 10 examples offer beginners and pros the best features and the best aesthetics, and they're all on Creative Market.
Getting started with hand lettering?
Free lettering worksheets
Download these worksheets and start practicing with simple instructions and tracing exercises.
Download now!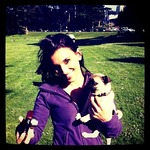 Maryam Taheri
I'm a recent graduate of the University of San Francisco with a degree in Biology and a passion for the creative arts. I love building websites, trying new things, and I have a passion for social media.
View More Posts