10 Commandments of Typography
No one should underestimate the importance of typography when it comes to design. Whether it's the formidable font of a business card or a flourishing script on a blog header, typography can make or break a design. Some people might think it's easy to choose a font—whichever one is prettiest, right?—there are in fact several important rules that dictate quality design when it comes to typography. Here are the top ten commandments of typography, so you never make the mistake of choosing Comic Sans ever again.
Commandment 1: Thou Shalt Show Restraint
It's easy to get carried away trying several different types of font. Some people like the look of several typefaces within a text or page, but it usually signifies an amateur is at work. Choose two, maybe three, fonts that suit your company message. This makes the text not only more readable, but it also gives the reader a better indication of who you are as a website or brand.
Commandment 2: Thou Shalt Space Words Properly
You may love the look of a certain font; maybe it has a vintage aesthetic that speaks to your antique products. But if there are large sections of text and the words are clustered too closely together, that makes it hard to read leading users to head elsewhere for information. Compare the spacing of several fonts you like to see how they read, and feel free to ask a friend for her opinion.
Commandment 3: Thou Shalt Align
Working on a grid is the easiest way to ensure your paragraphs are lining up correctly, so they aren't spaced oddly as you read down the page. Choosing center alignment is usually a poor choice; take the time to organize the text so it looks professional from start to finish.
Commandment 4: Thou Shalt Not Over-Decorate
Decorative, ornamental fonts are fun and often quite pretty, but they are also often difficult to read or don't further the message of your website. You'll want to use fancy fonts sparingly, perhaps only as headers or titles. Using a fancy font in regular paragraphs is frustrating to read and the flourishes seem less thrilling when you have no one coming to your site to see them.
Commandment 5: Thou Shalt Consider Size
Size, as is often repeated, does in fact matter, at least when it comes to text. Tiny words are hard to read, but it's also about the overall design. If the text of the subheader and paragraph are similar in size, it disrupts the flow of the page. Oversized font in the paragraph is just as much an issue as too small. Keep the look classy with small but legible print for the majority of the text, and big, bold titles for emphasis.
Commandment 6: Thou Shalt Make it Readable
Readability has been mentioned a few times now, and it's not an exaggeration to say the readability of a site is critical. Why type any information at all if no one can read it and ignores it? Make all that writing worthwhile by ensuring your words show prominently and no images, odd color backgrounds or font colors overshadow the message. The design is important, but less is generally more.
Commandment 7: Thou Shalt Choose Color Wisely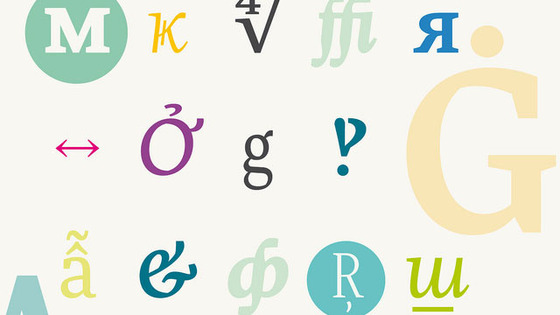 Fancy fonts are fun and so are pretty colors, but not all colors work well for reading on a webpage. The brighter the color the harder it is to read. So, while you don't have to stick to black and white, muted tones and neutrals are the best choices. And remember, some people are partially or totally color blind, so avoid red/green combos and other commonly problematic combinations.
Commandment 8: Thou Shalt Group Similar Information
Don't scatter your info all over a page, logo or flyer. Keep the essentials where they are easy to find and grouped together by related category. For instance, location, phone number and event times should be listed together.
Commandment 9: Thou Shalt Space Words Properly, Again
The actual act of spacing individual words is very important. While every font has different spacing, and that should help you pick a typeface, there's also the option to change the spacing manually.
Commandment 10: Thou Shalt Kern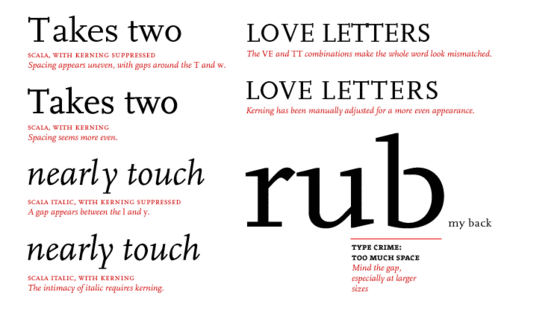 Another dictate on spacing, kerning is how much space is between each individual letter, as opposed to each word. Squished together letters are difficult to read, for obvious reasons, and sometimes two overly close letters can seem to be a different letter entirely. Just don't change the aspect of the actual letters in Photoshop, that's a big designer no-no.
+++++
So now you have all the rules on how to create fantastic typography no matter the project. Use these commandments wisely, and you'll never suffer a typography embarrassment again.
Getting started with hand lettering?
Free lettering worksheets
Download these worksheets and start practicing with simple instructions and tracing exercises.
Download now!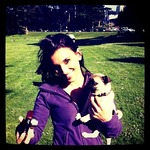 Maryam Taheri
I'm a recent graduate of the University of San Francisco with a degree in Biology and a passion for the creative arts. I love building websites, trying new things, and I have a passion for social media.
View More Posts