10 Creative WordPress Themes for Magazines
The secret to a successful online magazine or newspaper is displaying content in a beautiful way that is easily shareable. You want the amazing content you've been working very hard on to be displayed with beautiful design that doesn't take away from the text, but instead enhances it.
Are you running a small news website, a blog that updates people on the latest news and trends in a particular area, a magazine of some sort, or are you just trying to get started in the industry by creating an online magazine or newspaper? If so, you want to select a theme that you can personalize and tailor to your specific style, that also has all of the essential features you could need in a theme, like responsive design and elegant social sharing.
Today, we've selected some of the best and most creative WordPress themes for magazines and newspapers to help you get started with your own creative project. We hope you enjoy the ones we've selected, and be sure to let us know if you choose one to use for your site.
Must Have WordPress Magazine Themes
DW Argo by Design Wall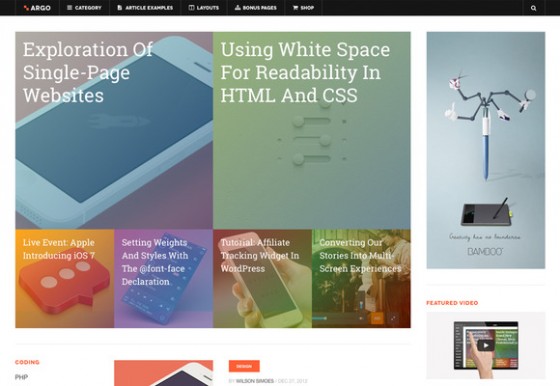 DW Argo is a fully responsive WordPress theme based on currently-trending styles in graphic design. This theme features a carousel slide with back-end improvement, as well as keyboard navigation for articles.
Crave by The Pixelista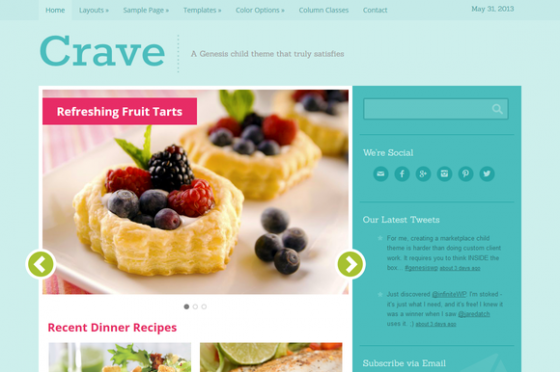 Crave is a creative magazine WordPress theme that allows your readers to focus entirely on the amazing content you've created, free of distractions. Readers can easily browse through articles, and you can customize the theme with a variety of widgets to help your readers more actively engage with your articles.
Novelti by Themes Kingdom

Novelti is a new and innovative WordPress theme from Themes Kingdom that features a fully responsive design that will give your magazine a bold and modern look. Not only is this theme sleek and sexy, but it also offers a variety of customization options including page styles, language translation, and unlimited color choices.
Focus by Design Wall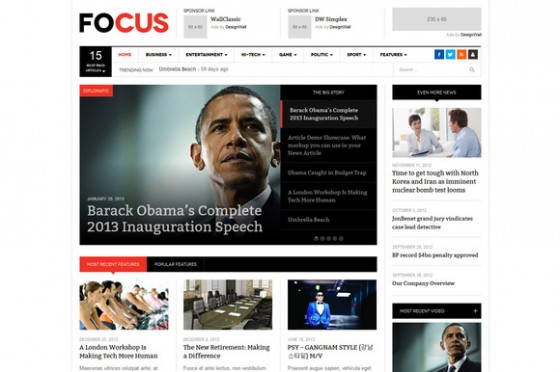 Focus is a clean and sleek theme that is perfect for a modern magazine or newspaper looking for a new WordPress theme. This theme features easy social sharing, six different post styles, and much more to help you perfectly tailor this site to your preference.
Blocco from Press75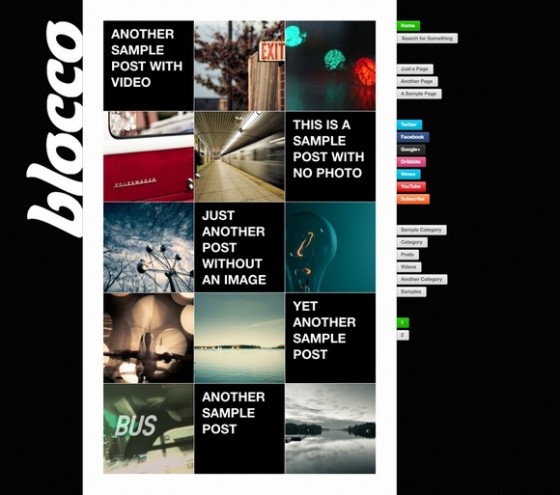 Blocco is a unique theme that features a block style homepage that allows you to feature top stories as beautiful images or bold text. What makes this theme unique is the right-hand side menu. You can link to your social profiles, include important pages, and allow users to subscribe all in a fun and unique menu bar.
Game News by GavickPro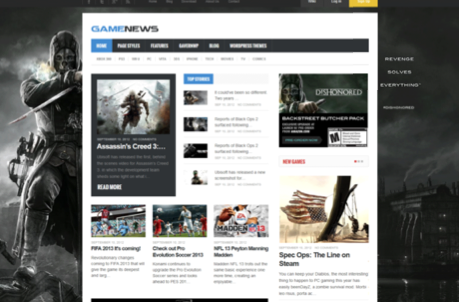 Game News is a theme dedicated to game lovers, but has a wide variety of uses. This theme features fully responsive design, as well as three special widgets specifically designed to help you generate content for your site.
Jade by Restored 316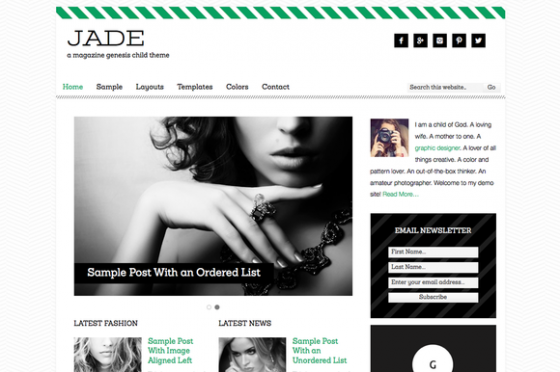 Jade is a Genesis-based theme that allows you to feature your most recent post on the homepage in a gorgeous layout, as well as the latest news and more. This theme is incredibly simple and easy to use and perfect if you want to feature one story or article at a time, with other related posts or news below.
Funki by Themify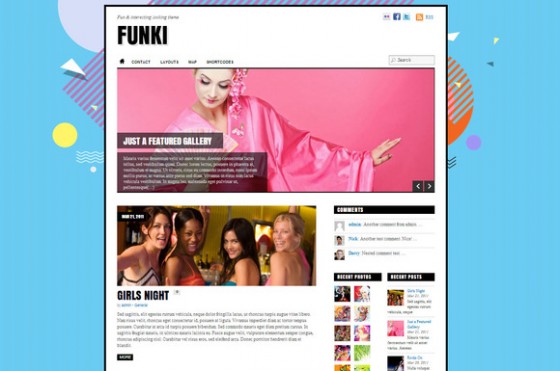 Funki is a fun and fresh magazine theme perfect for anyone that wants a theme with a bit of an edge and attitude. This theme features responsive design with a lot of artsy flare.
Further by Automattic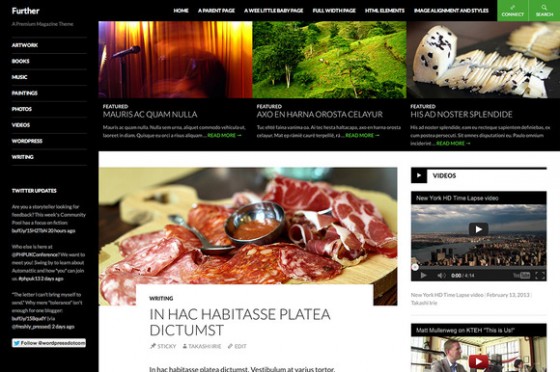 Further is a sleek magazine theme that not only offers fully responsive design, but also the ability to feature specific content on the homepage, as well as a variety of post types.
Helme by Klasik Themes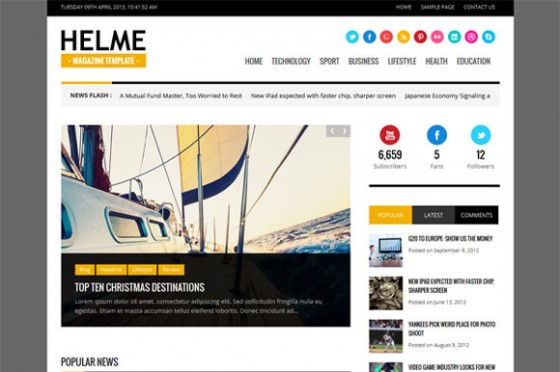 Helme is a fun and bold theme perfect for newspapers and magazines. The theme features a variety of customization options and integrates social sharing into the theme's framework to help your content go viral.
Getting started with hand lettering?
Free lettering worksheets
Download these worksheets and start practicing with simple instructions and tracing exercises.
Download now!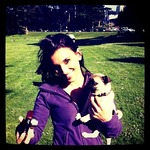 Maryam Taheri
I'm a recent graduate of the University of San Francisco with a degree in Biology and a passion for the creative arts. I love building websites, trying new things, and I have a passion for social media.
View More Posts