10 Illustration Trends for 2020
As we enter a new decade, trends in illustration will continue to evolve and it is important for designers to stay in-the-know to make high-quality, relevant, and modern compositions.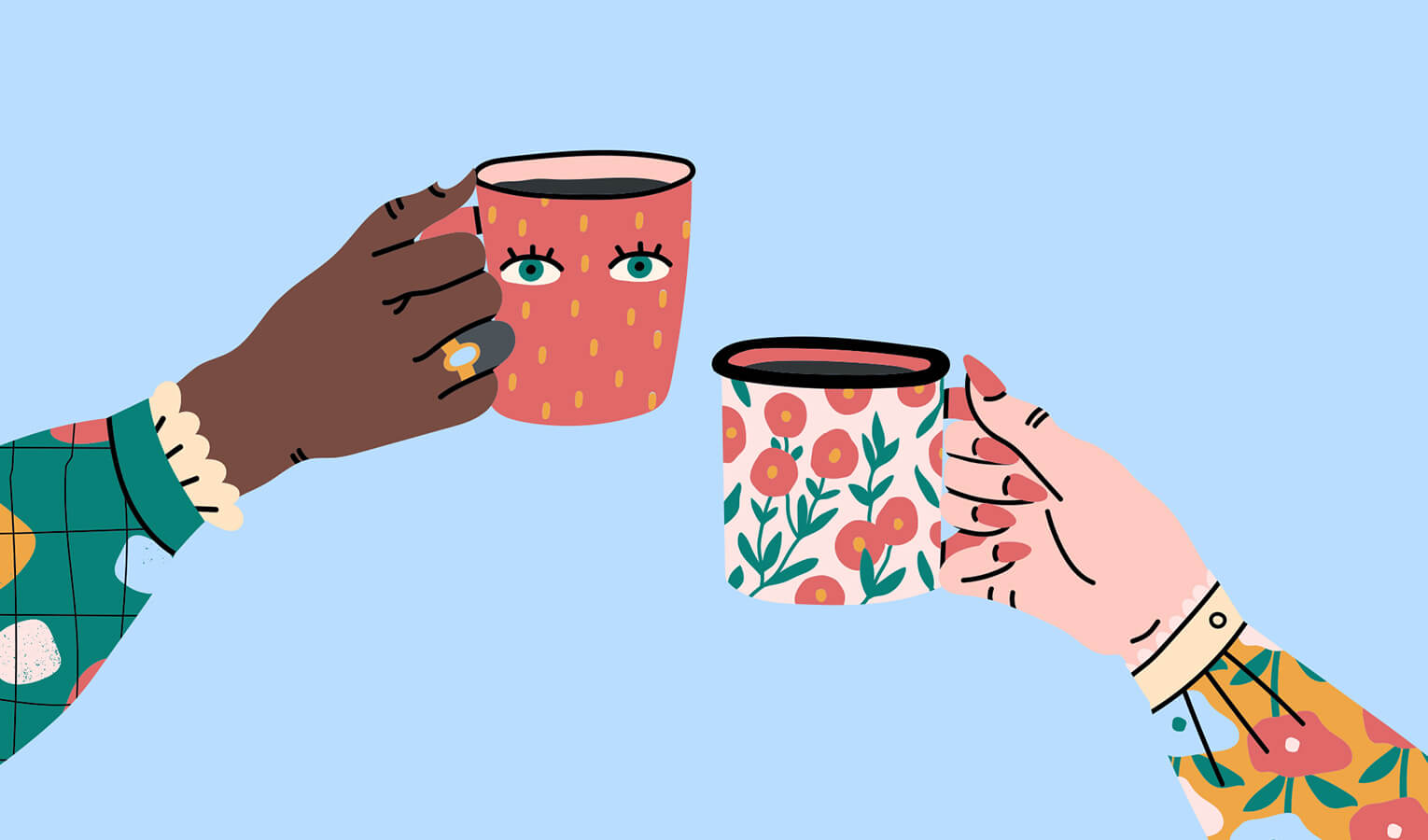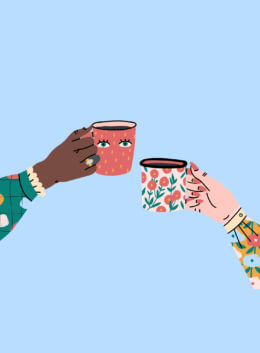 Illustrations are a visual way to portray a written text through aesthetics, harmony, and graphic expression. As we enter a new decade, trends in illustration will continue to evolve and it is important for designers to stay in-the-know to make high-quality, relevant, and modern works of art. This article reviews 10 future illustration trends that will serve as an inspiration to all readers for their personal and client projects.
Let's start off by noting an important item that will be consistent across all trends: Pantone's 2020 "Color of the Year"– Classic Blue. You can read more about this announcement in the article Introducing Classic Blue.
Throughout this article, I'll introduce the main trends we can expect to see in the world of illustration for 2020.
1. Abstract Illustration: Geometric Design
The use of simple geometric shapes is still one of the leading trends in 2020. Geometric designs can look harmonious in both minimalist and complex compositions. Geometric design in abstract illustrations can display colors that are flat, gradient, bright, and monochrome. There are many variations, but it is important to respect the integrity of the image so that the viewer understands the concept and idea. Abstract illustrations with symmetrical geometry with muted color palettes, earthy colors, and monochrome colors will also be relevant.
2. 3D Illustrations: Futurism
The three-dimensional trend continues on. Thanks to the capabilities of modern technology, you can create amazing 3D illustrations using graphic elements such as fonts, objects, backgrounds, and characters. Much of the 3D illustration that encompasses futurism can be seen in the user interfaces of applications and gaming products.
Retro futurism continues to gain popularity in both illustrations and design. Back to the future? This style uses both retro colors and neon glow effects to show the focus on a theme or object. Surprisingly, such a number of themes and a mixture of styles allows artists to show endless creative freedom.
3. Neon Illustrations: Cyberpunk Colors
Computers and the technical achievements of mankind are heavily integrated into our way of life. It almost feels as if we're living in the future. In graphic design, futurism is often expressed in bright and oversaturated shades, that don't usually happen in nature. These colors are associated with cyberpunk, a genre of science fiction. Artists also actively apply the effect of neon glow. You can read in detail about the features of neon design in this article Design Trend Report: Neon Design
4. Isometric Illustrations
Isometric illustrations can be described as three-dimensional objects on a two-dimensional flat surface (also known as a "plane"). Isometrics are more common in UI design and presentations. Combining bright colors or gradients and futuristic shapes, isometric illustrations are great attention grabbers.
5. Illustrations in UI: Characters
Illustrations help users better understand a product, site, or app. The use of characters helps convey information and demonstrates the necessary actions or navigation you want the viewer to take. It makes the product appear more original and friendly. Animated characters and elements in the user interface design create a micro-interaction between user and character. The use of textures will also make illustrations look more lively. You can find a variety of options to add textures to character illustrations, interface elements, and backgrounds – such as grainy textures and brush strokes.
6. Simplified illustrations: Flat Color and Limited Palette
Flat illustrations are still on-trend. Bold colors are perfect for illustrations. They create a joyful and active atmosphere and emphasis on characters and abstract forms. Bright and flat colors have been an important trend in recent years and 2020 will be no exception.
7. Line Art & Minimalism
Line drawing is a light, simplified style of illustration. The illustrations look clean, elegant, and unobtrusive. They can be seen both in wall art and in branding, postcards, and logos. Minimalist design uses only the most necessary, thin lines and a very limited color palette (often bicolor) to create a memorable style. This trend is also associated with more affordable printing due to its cost.
8. Hand-Drawn Illustrations
Even in the age of technology, people hand-drawn illustrations themselves to create natural and authentic-looking work. Hand-drawing provides a way to relax from our active, technological, and noisy lives. Both watercolor and doodle illustrations become more detailed. Bright colors, monochrome, black and white minimalism, and retro will also be relevant in hand-drawn illustrations.
9. Paper Cut-Out Collages: Illustration and Photography
Paper cut-out collages can be created by cutting a photo along the outline and gluing it on an illustrated background to get a realistic effect. This method of realistic applied art is always on-trend. In 2020, designers will boldly combine illustrations and textures with real photos to create an abstract, multilayer effect.
10. Packaging Illustration. Attention to Details
Illustrations are great visual content to use on projects such as packaging design. If you want to create original and authentic branding on packaging design, you could use all creative and technical possibilities. Flat illustrations and limited palettes, along with abstract and bright colors detail in the packaging is likely to remain on-trend.
Designers and illustrators have the opportunity to implement the above trends in creating a masterpiece by using a popular application that has earned the love of many creators: Procreate.
Perhaps you've noticed any other trending themes for illustrations in 2020? Share them in the comments section below!
---
Products Seen In This Post: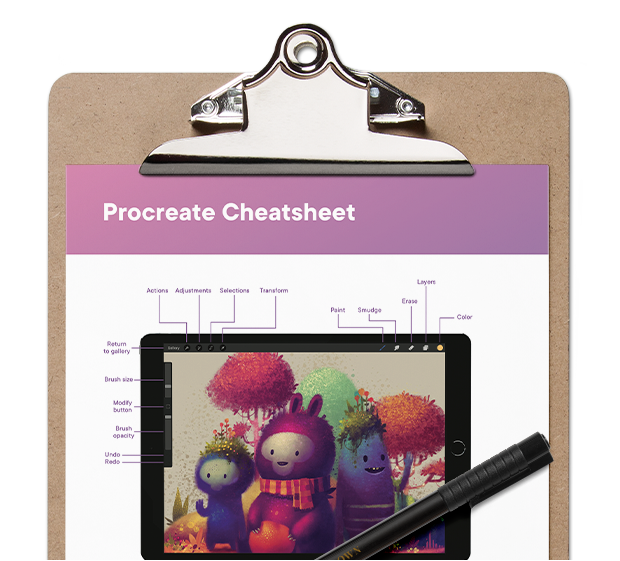 Learn the basics
Free Procreate Cheatsheet
A handy PDF guide listing tools, shortcuts, and unique Procreate features.
Download it here
Nataliva Vorobiova
Hello! :) My name is Natalia. I'm a graphic designer and illustrator from Ukraine. I work with vector and raster graphics. My hobbies are drawing, handmade and macro photography. I like to live in a creative mood ! :) My photo work here - https://www.behance.net/oiseaunata
View More Posts