10 Inspiring Portfolio Websites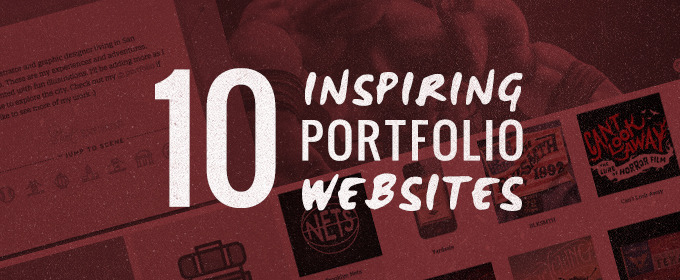 Every designer needs to market themselves, and today we are showing you a few designers who do an exceptional job showcasing their work. What makes these designer portfolios stand out is their incredible ability to show off their awesome skills and present their work in a fun and engaging way.
Illustrator and Designer Abby Putinski
Abby shows off what she can really do with illustrations on her personal website. She uses her incredible talent to show her creative hub in San Francisco, takes you on a tour of her portfolio (which you can download) and provides her resume for your viewing pleasure.
Art & Creative Director Jane Finnesand
Jane's site is an easy to use and beautifully designed portfolio that incorporates and 'about me' section along with her various projects and meaningful quotes and ideas. I'm completely addicted to the color scheme, along with the interactive design of the site.
Designer Risa Rodil
Risa's website is absolutely incredible, not only did she design it herself (obviously), but it's just so incredible! Her site shows off the crazy, creative work she is possible of and highlights her illustration and other design skills. Way to put your best foot forward Risa!
CG Artist Gustavo Groppo
Gustavo does an incredible job on his portfolio site that allows people to interact with his creations including viewing the his creations at different stages of the design process. It's an incredible portfolio that gives you a real look into the creations of Gustavo.
Rype Arts
Rype Arts has what looks like a pretty simple website, but it is done incredibly well and beautifully. The chose their colors beautifully, incorporated handdrawn illustrations into their web design, and did an overall fantastic job of making their site look sleek and appealing.
Ryan Weaver
Ryan showcases his awesome designs beautifully in this sleek and simple theme with parallax scrolling to let you seamlessly browse his work.
Jon Contino
What I love about Jon's portfolio design is that it's so simple and easy to look at all of the wonder things he's created.
Jonathan Ogden
Yet another brilliant example of simplicity at its best, Jonathan Odgen shows of his incredible designs in the easiest digestible manner.
Simon C Page
Simon's Tumblr is an incredible showcase of his creative work, and is one of the best portfolio's I've seen. He does a great job showing off his latest works, and makes me fall in love with color every day.
Jen Stark
Jen Stark has an eye for the bold and the colorful. She does a great job simply displaying all of her work on her site, CV, and places to buy and find her work.
++++++
Do you love these inspiring portfolios? Be sure to get your own incredible portfolio up and running with these easily customizable WordPress themes:
Free lettering worksheets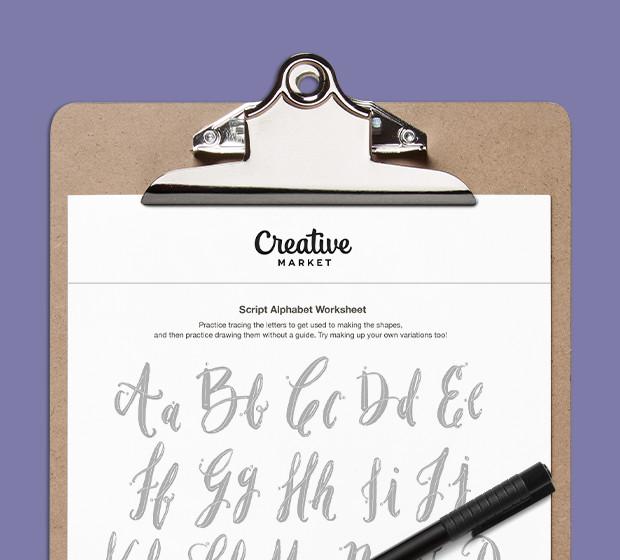 Download now!

Getting started with hand lettering?

Download these worksheets and start practicing with simple instructions and tracing exercises.
I'm a recent graduate of the University of San Francisco with a degree in Biology and a passion for the creative arts. I love building websites, trying new things, and I have a passion for social media.
---