10 Photoshop Adjustment Layers You Should Be Using: Part 2
The Adjustments Panel is probably my favorite part of photo editing tools available in Photoshop. It has tools for lighting, contrast, special effects, color adjustments, and more.
If you are looking to edit your photography with Photoshop, the Adjustments Panel is one of the best tools to get started.
In part 2 of the Photoshop Adjustment Layers series, I'll be sharing the next five best adjustment layers to help edit your photos! In case you missed it, you can find part 1 here.
6. Brightness & Contrast
The brightness and contrast adjustment layer is a very flexible light adjustment tool. It is also one of the simpler tools.
To use it you only need to adjust two sliders, which I am sure you can guess. Here are some simple settings I used to get a brighter pop out of this image.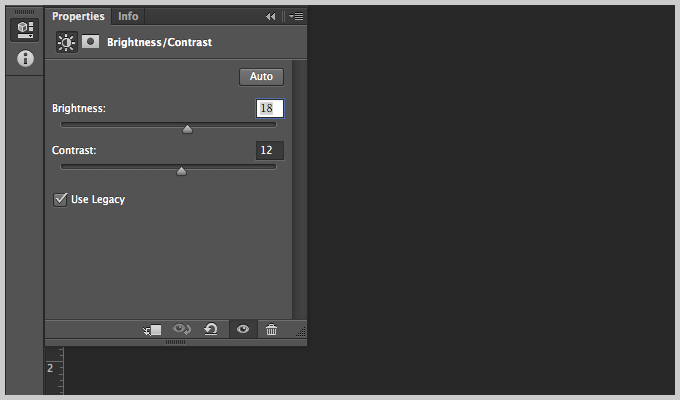 And here is a before/after of the image.


Now, let's say you are going for a more faded, moody look. Try these settings.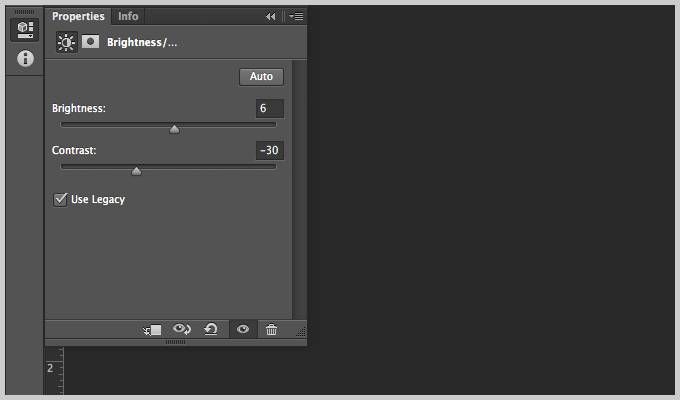 Then look at the before/after of the same image.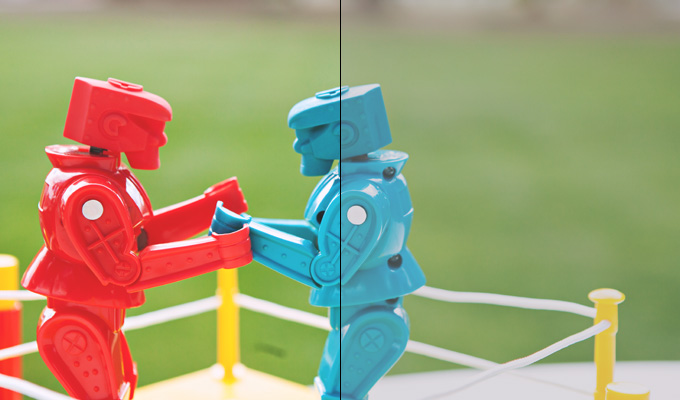 As you can see, for a simple adjustment layer, it has a lot of flexibility. From bright, popping images to faded, moody photos, you can do a lot with the Brightness/Contrast Adjustment Layer.
7. The Solid Color Adjustment
Color adjustments are a fun way to give your photo a certain look or style. The Solid Color Adjustment is amazing for this, but requires a bit of work with the blending modes.
Here is the workflow I used to get a subtle green tint to this photo. It requires a few easy steps. First I used a Solid Color adjustment, with these settings.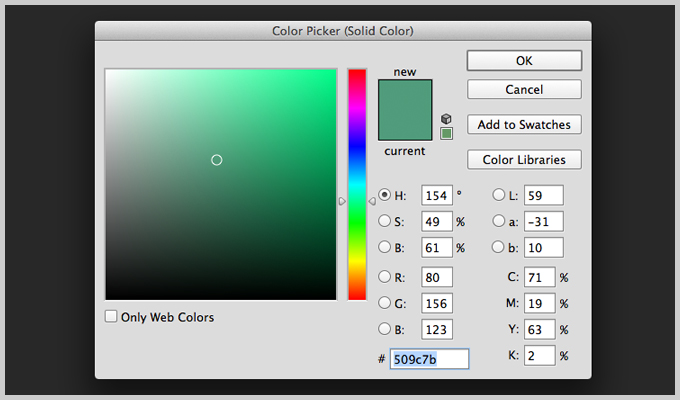 Then I double-clicked the adjustment layer, and played with the blend modes.
Here are the settings I came up with. A blend mode of Soft Light and an opacity of 80%.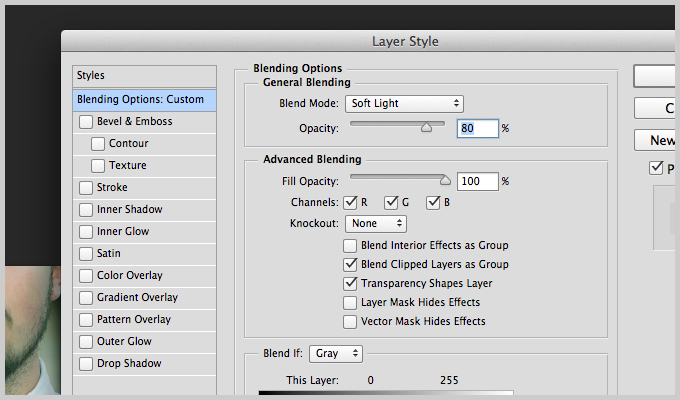 And finally, here is a before/after of the result.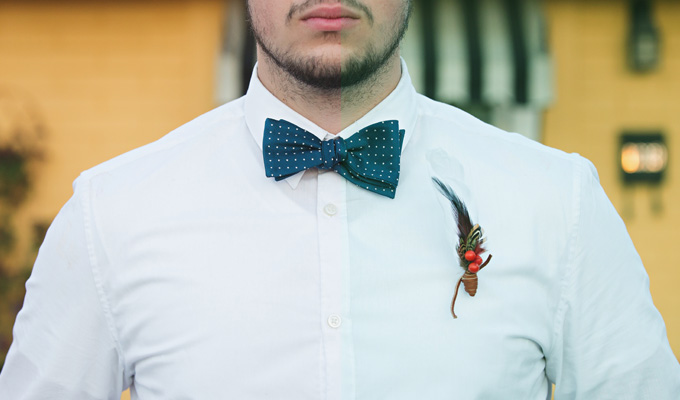 The best part? Now that I have the blend mode and opacity set up, I can easily adjust the color of the tint.
This little array of colors took me 2 minutes to put together.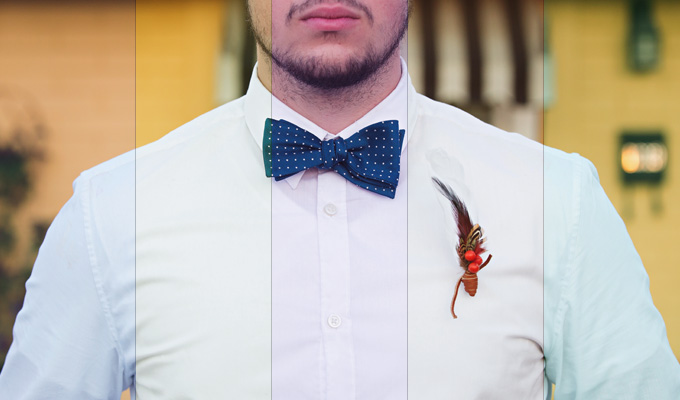 8. The Levels Tool
The Levels Adjustment Layer is a fun tool, similar to the Curves tool, that can be used to adjust lighting and the red, green, and blue hues of an image.
It is particularly useful when you need to make more specific light adjustments because it has more options than most adjustment layers.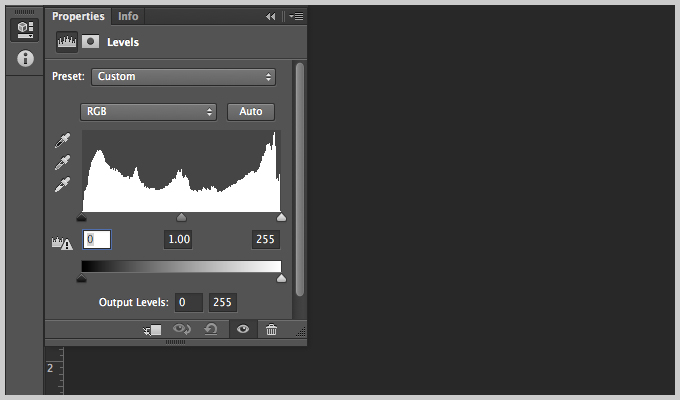 Here is a quick breakdown of various parts to adjust.
In the drop-down you can select RGB, Red, Green, or Blue. This helps you adjust specific hues.
Next you can move the sliders or increase/decrease the numbers to get a brighter or darker hue.
Finally you can slide the black/white gradient bar at the bottom for a faded or crisp light effect.
Using these quick settings below as well as a minor adjustment to the blue and green hues I was able to get a faded image.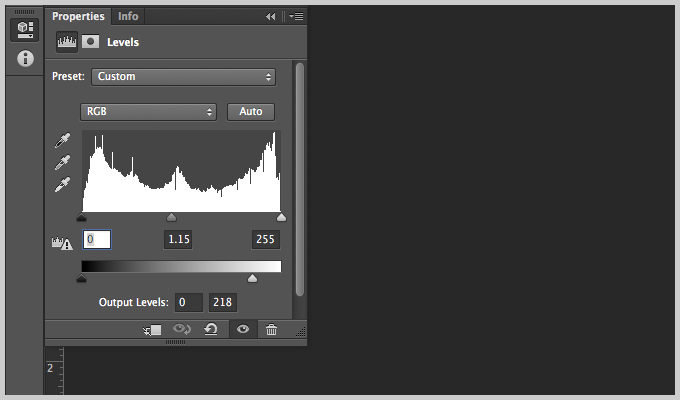 Here is what it looks in before/after format.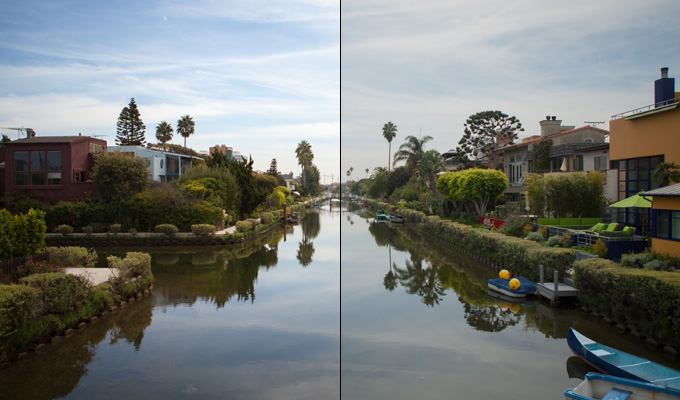 Perfect for a more advanced light adjustments where you can target different sections of the image as well as specific hues and colors.
9. Gradients
One of my all time favorite adjustment layers, Gradients are the perfect tool for doing a number of jobs. They just require some creativity.
I use them to creative vignettes, they were fundamental in creating these light leak actions, and can be used for so much more.
This is my minute vignette with the Gradient Tool.
Step One: create a Gradient Adjustment Layer.
Step Two: make sure the gradient is set to the second option, called Foreground to Transparent. (I think this is the default).


Step Three: change the style to Radial, the angle to 0, the scale to 150%, and check the reverse button.
It will look like this.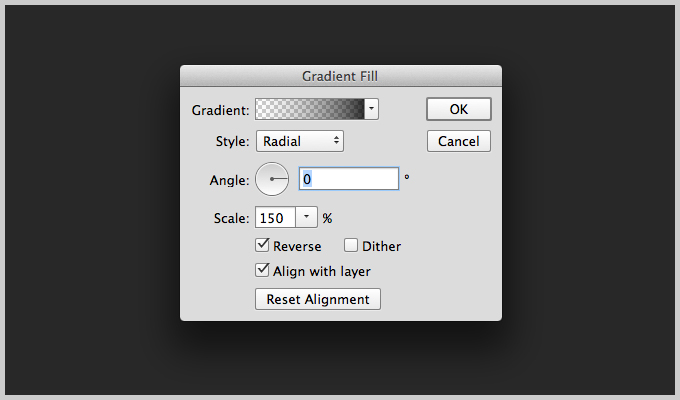 Step Four: bask in the glory of your amazing photo, with a shiny new vignette applied.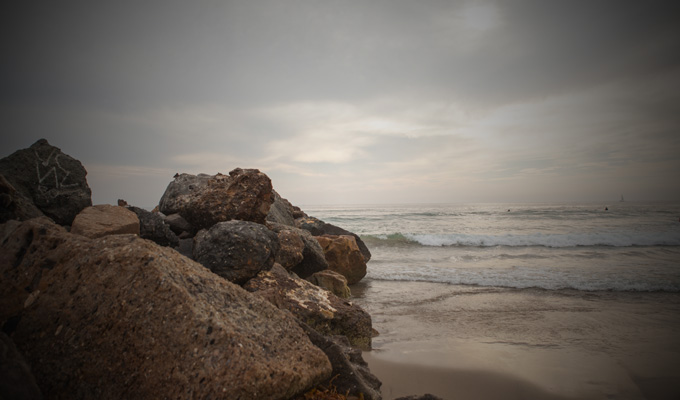 For a harsher or less intense vignette, you can play around with the angle and scale of your gradient. You can even change the color from black for custom colored vignettes.
10. The Vibrance Tool
The final adjustment to cover is the Vibrance Tool. Vibrance can be used to increase the colors in an image or saturate them.
It is fairly simple, with only two sliders, like the Brightness/Contrast Tool, but is perfect when you need a subtle boost in color. With these simple settings I was instantly able to boost this images color and appeal.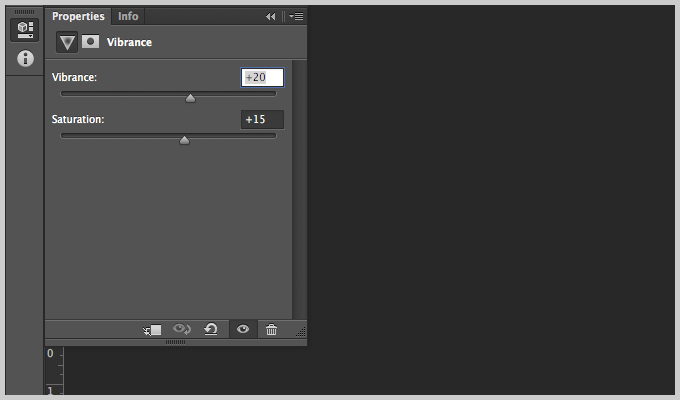 Here is the before/after of the image.


Not a particularly major adjustment, but it gets the job done for quick colors boosts.
One of those tools that best supplements other adjustments.
Go Try Them!
This is part two of two in a series on 10 Photoshop Adjustment Layers You Should Be Using. Whether you want quick edits, or advanced changes to your photos. Using the Photoshop Adjustments Panel can help you do both.
---
Mike Moloney is the person behind FilterGrade, a cool little shop offering Photoshop filters and resources to photographers and creatives. He also shares more photo editing and photography tips/resources on the FilterGrade Blog.
---
Getting started with hand lettering?
Free lettering worksheets
Download these worksheets and start practicing with simple instructions and tracing exercises.
Download now!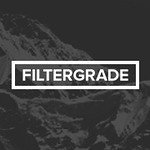 FilterGrade
Instantly improve your photos with high quality Photoshop Actions and Lightroom Presets. Follow below to get early discounts on future products. Find all FREEBIES on FilterGrade here: http://fltrgr.de/allfgfreebies
View More Posts