10 Unique Icon Sets That Celebrate Diversity & Inclusion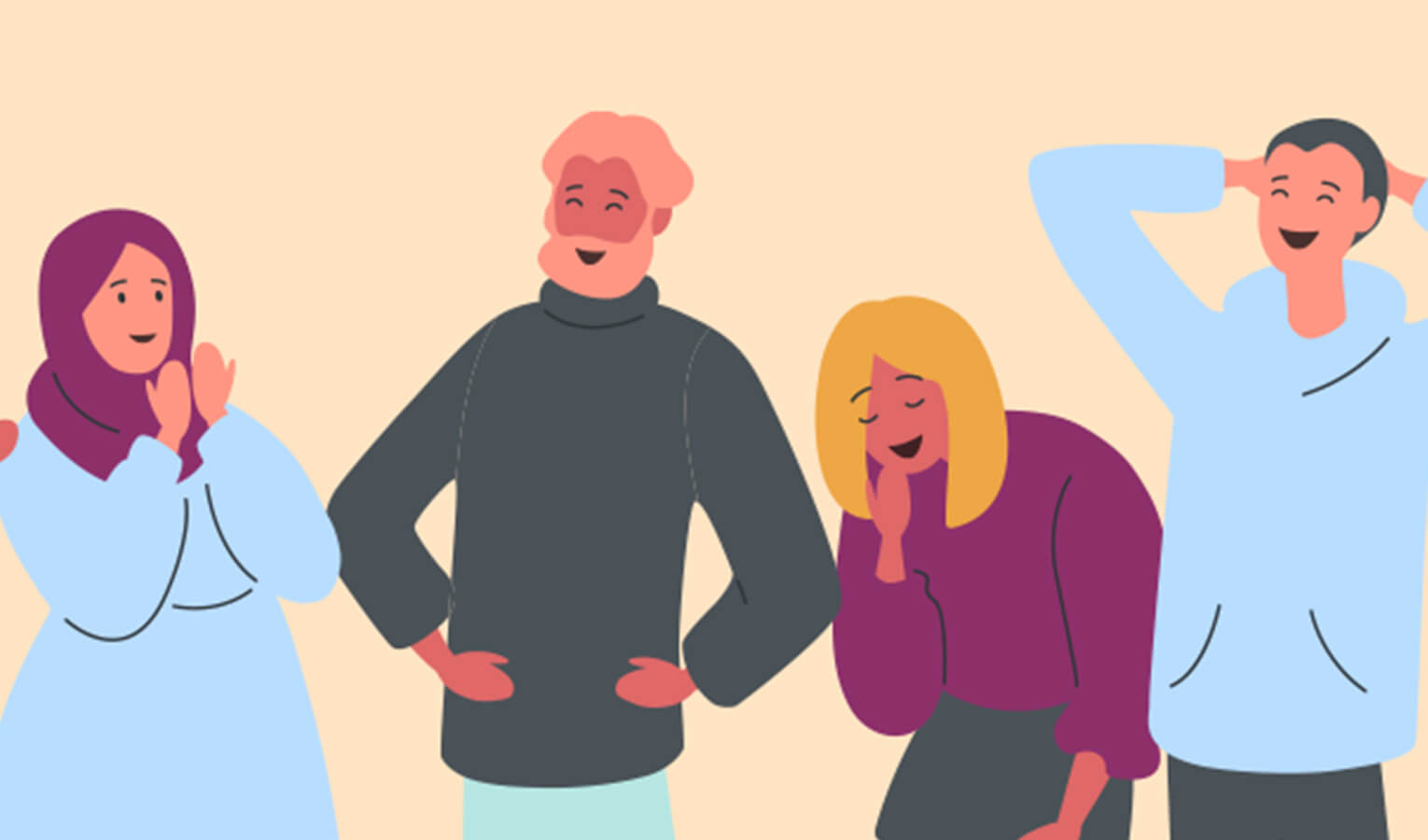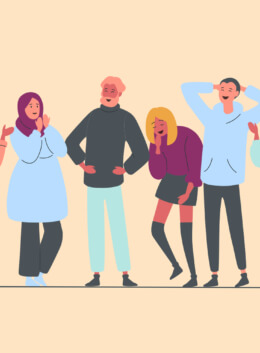 We live in an increasingly diverse world, and your messaging gains power when it reflects that diversity. Whether you're seeking images for posters, invitations, websites or social media, more people will resonate with your images when they are inclusive. The ten diversity icon sets listed below will help you shape your message to get noticed by the widest possible audience.
Tolerance Icon Set
The inclusion icons that Alex Blogoodf produces are all characterized by an intuitive simplicity of design. His Tolerance 16 Thin Line Icon Set offers instantly recognizable drawings that are both stylized and personal. His "gender tolerance" icon, in particular, is excellent, depicting an open hand supporting interlocking male and female symbols. Likewise, his disability tolerance symbol is graphically clear, featuring a figure in a wheelchair with a heart in place of the wheel.
Male Character Generator
Is it time to build yourself a new male avatar? The Male Character Generator lets you pick and choose from dozens of component parts: hair and beard variations, facial features and expressions, and editable clothing styles. With this character generator, you can materialize any inner identity you imagine, with whatever hair type and skin tone are most relevant to your needs. This set of inclusive illustrations from Craftrick reminds us we've come a long way since every avatar looked like it stepped out of the same homogeneous avatar factory.
88 Wedding Icons
Weddings these days call for a broader range of gender icons than they once did —and whatever type of celebration you're planning, the 88 Wedding Icons package has you covered. Plenty of the traditional illustrations are included (lips, a diamond, bells, interlocked wedding rings), but you'll also find diversity icons to remind you that it's 2020 now. This package by Flat Icons includes happy couples made up of two male figures or two female figures, as well as linked illustrations of two same-sex symbols. Perfect for emails, casual invitations, or any wedding-related content, this lighthearted set of inclusion icons will help you fully express your message.
Feminism Line Icons
Alex Blogoodf has applied his symbol-making skills to feminism, and he has come up with a fresh, clear iconography of diversity illustrations in his Feminism | 16 Thin Line Icons Set. Some of these icons will already be familiar to you, and others are his own creations, but instantly recognizable. If your organization needs simple line-drawings to express equal rights, women's power, Me Too, or other related ideas, this set of 16 symbols will cover all aspects of your messaging.
Noggins Avatar Pack
Graphic artists have countless reasons for needing illustrations of faces. You might be designing a t-shirt or an infographic, or even a website. Go Faster Labs presents a selection of 48 customizable avatars in its Noggins Avatar Pack. These appealing little heads can be used by you or by your clients, and you can mix and match components like hats and glasses. The collection of 48 vector icons even comes with a bonus skin color palette, so you can easily choose the skin color that's right for your avatar.
Inclusiveness Icon Pack
When you're looking for inclusion icons, it helps to have a wide choice of images. The Inclusiveness – 350 User Icons set gives you all the choice you could possibly want. The set of 70 little people include gender icons of both male and female for most social roles. You can then choose which of five different skin and hair tones you prefer for each person. This little crowd is ideal for your company website, presentation slide deck, blog, and more. Paul Jansen at Flat Icons has a knack for creating whimsical art that's exactly up-to-date for expressing today's diversity.
795 Diversity Avatars
Flat Icons is determined to position itself at the forefront of inclusive illustrations. If you want the largest possible pool of faces from which to pick, check out their set of 795 Diversity Avatars. These casual full-color illustrations include countless jobs and social roles such as "fashionista," "professional woman," "grandfather," "doctor," and so on, each offered in five distinct skin tones. Whether you're putting a face to your company's chatbot, or adding an illustration to your email campaign, your audience will notice the inclusiveness of your imagery.
LGBT Icons Set
According to Forbes, 2/3 of LGBTQ consumers say that they don't see their lifestyle reflected in advertising, and half of them wish they could see more families like theirs reflected in branded publicity material. This LGBT 28 Icons Set is your best way to connect with this gigantic untapped market of consumers. Alex Blogoodf has created charming rainbow gender icons of all kinds to help you extend a friendly welcome to your LGBTQ friends.
People Emotions Set
Faces do more than stand in as avatars; they also communicate through the expression of emotion. Too often, however, the typical diversity illustrations don't include a range of facial expressions. Dedraw Studio takes note of this omission in their People emotions set of icons. Drawn in the trendy flat icon art style, this diverse little set of emotive people can enliven your greeting cards, posters, or online social messaging.
Diversity Face Set
Do you need diverse voices as well as faces? Franzi has included empty speech bubbles in her Diversity Face Set, hand-drawn in a matching style. These young-adult faces are depicted with an even mix of ethnicity, and you can select between full color or black and white rendition. Additions of specific cultural head-wear reflect the awareness that diversity extends beyond skin tone. In addition to the 100 individual faces in this set, the artist has included pattern tiles so that you make your point by assembling a crowd of diverse faces.
Using inclusive illustrations is a simple way to make sure you're not overlooking a substantial part of your audience. Sometimes the smallest visual clue — a rainbow symbol or a culturally familiar face — can make all the difference in capturing someone's attention. Adding a friendly outreach to your graphics material does more than simply increase your audience, however; it also increases the sense of community among all people who share your world.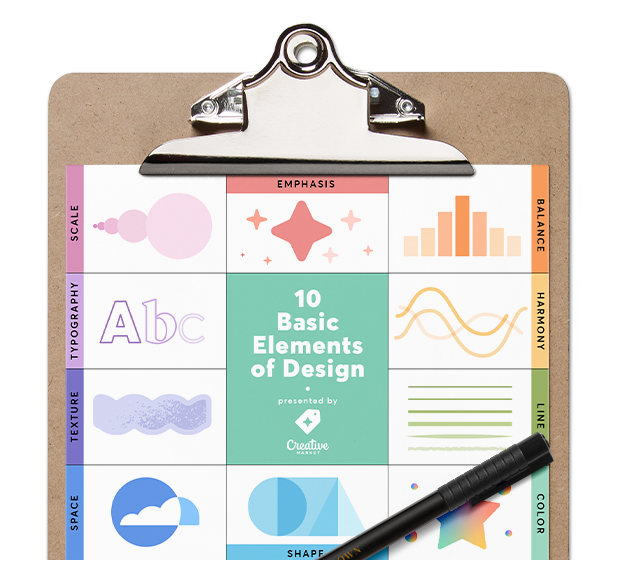 10 design fundamentals, summarized
Free Design Poster
Download this printable PDF poster and hang these 10 design principles on your favorite wall.
Get the file