Moodboard Series: Print is Not Dead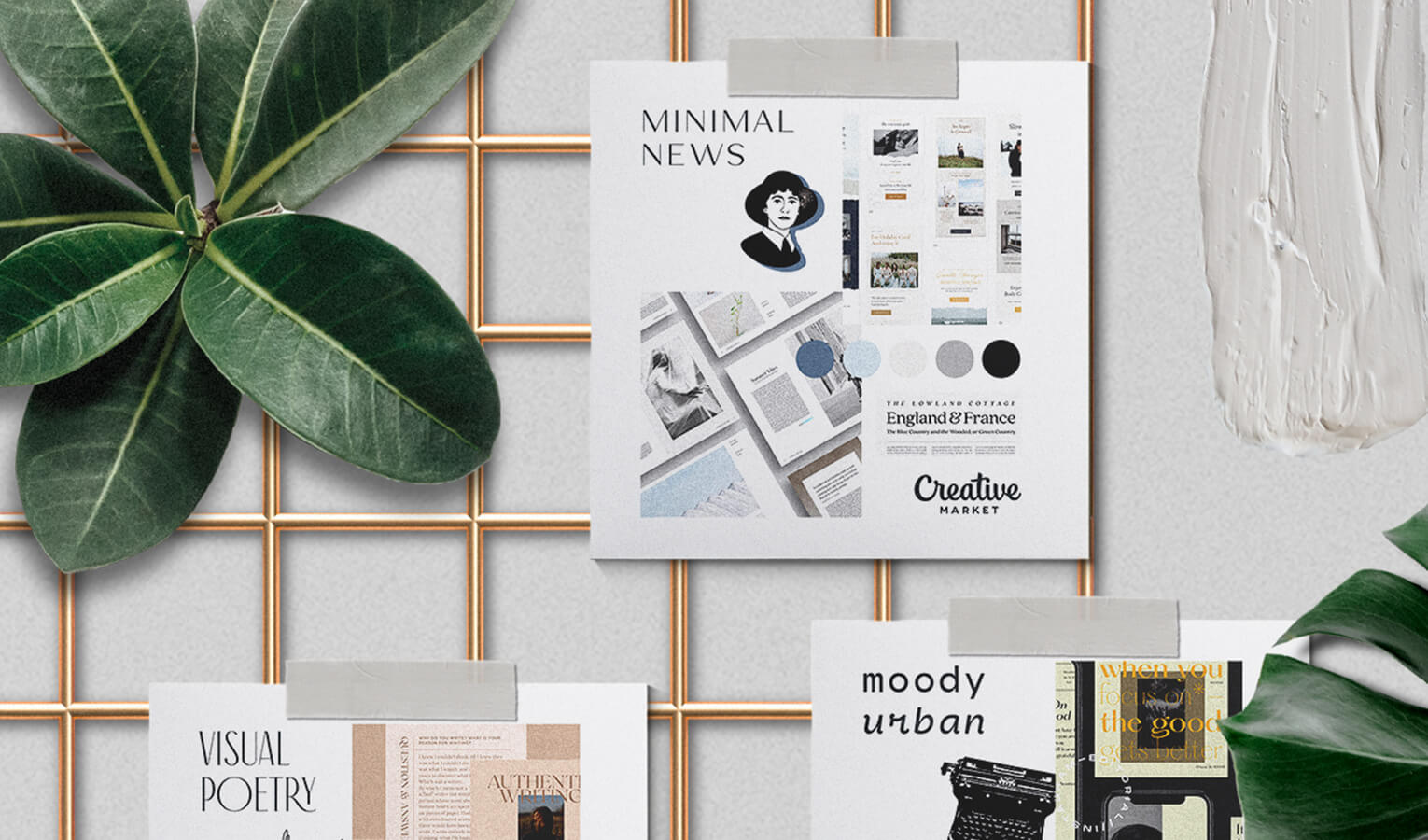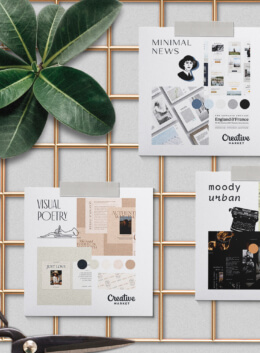 There's something incomparably charming about holding great design with your hands. No matter how digital our everyday lives get, the tactile experience of a beautifully designed object is simply unique. Multiple studies show that the items we interact with on a sensory level leave a lasting impression, and paper is no exception. Just think about the last time you experienced the printed word: a book, magazine, newspaper, letter, snail mail. Wasn't it particularly memorable? In a way that a website couldn't be?
The three moodboards you'll find below are a celebration of paper, a versatile, enticing medium that remains a source of inspiration for designers all around the world. Check out even more inspiring moodboards in this series here.
Visual Poetry
Featuring an ornate, almost romantic emphasis on words, Visual Poetry is a homage to thoughtfully crafted verses.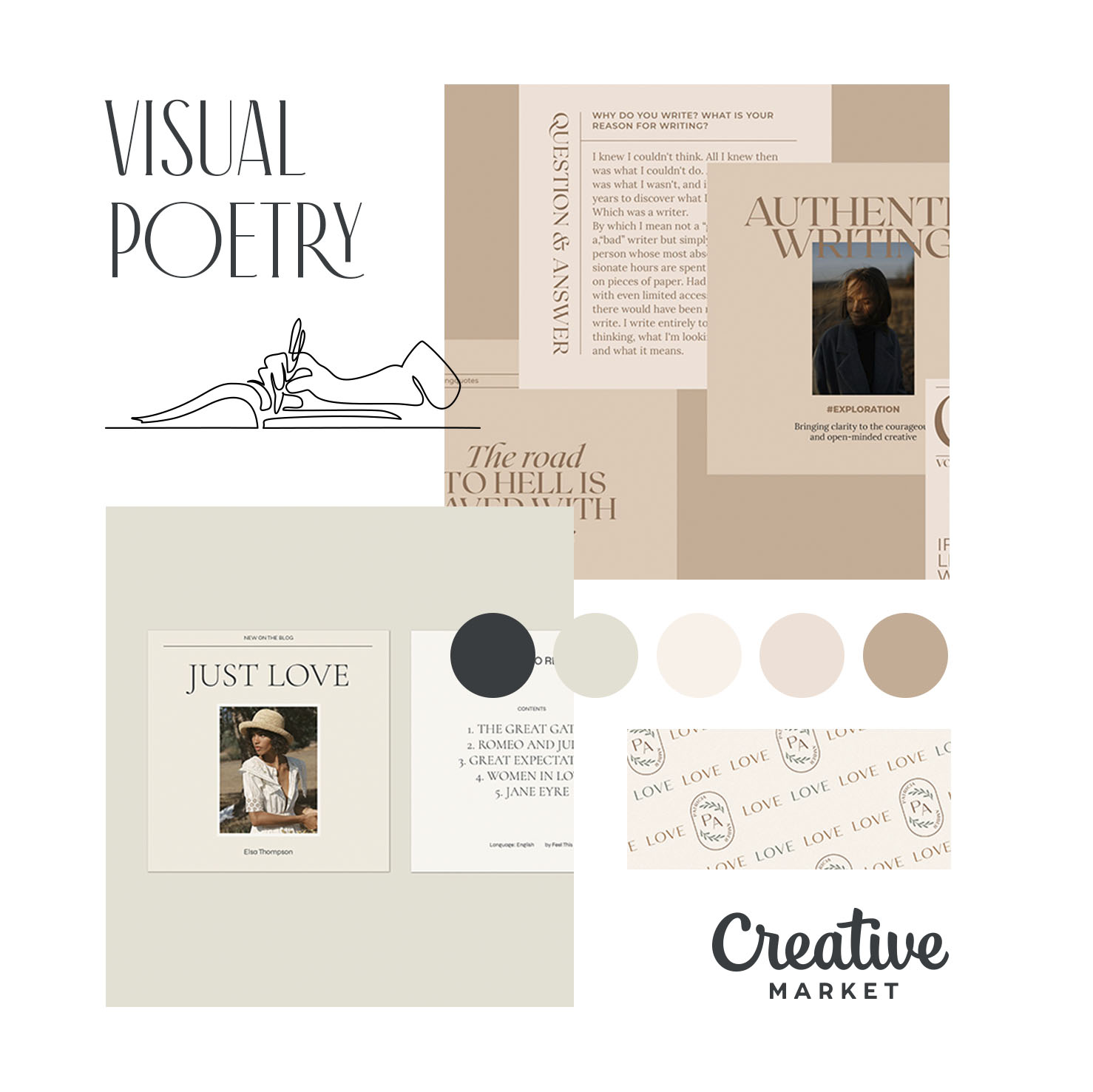 HEX Color Palette: #393d3f, #e2dfd3, #f7f1e9, #ede0d7, #c2ac95
Minimal News
Readable, clean, editorial. Minimal News displays tightly gridded typography in all its glory.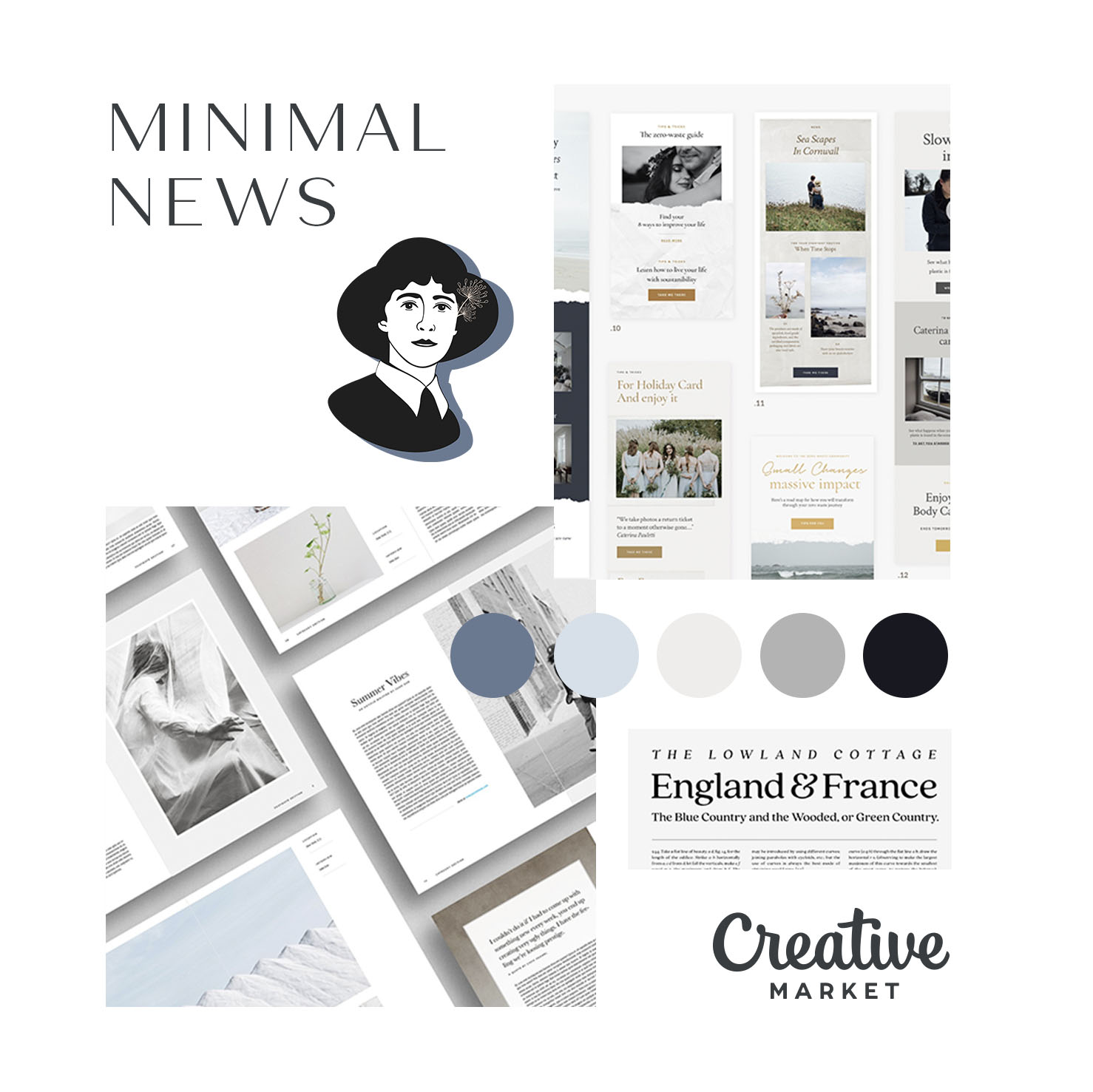 HEX Color Palette: #6b7990, #d7e0e8, #eeedeb, #b3b3b3, #181920
Moody Urban
Print can feel contemporary. Inspired by typewriter text and dark hues, Moody Urban is a fresh angle on the printed word.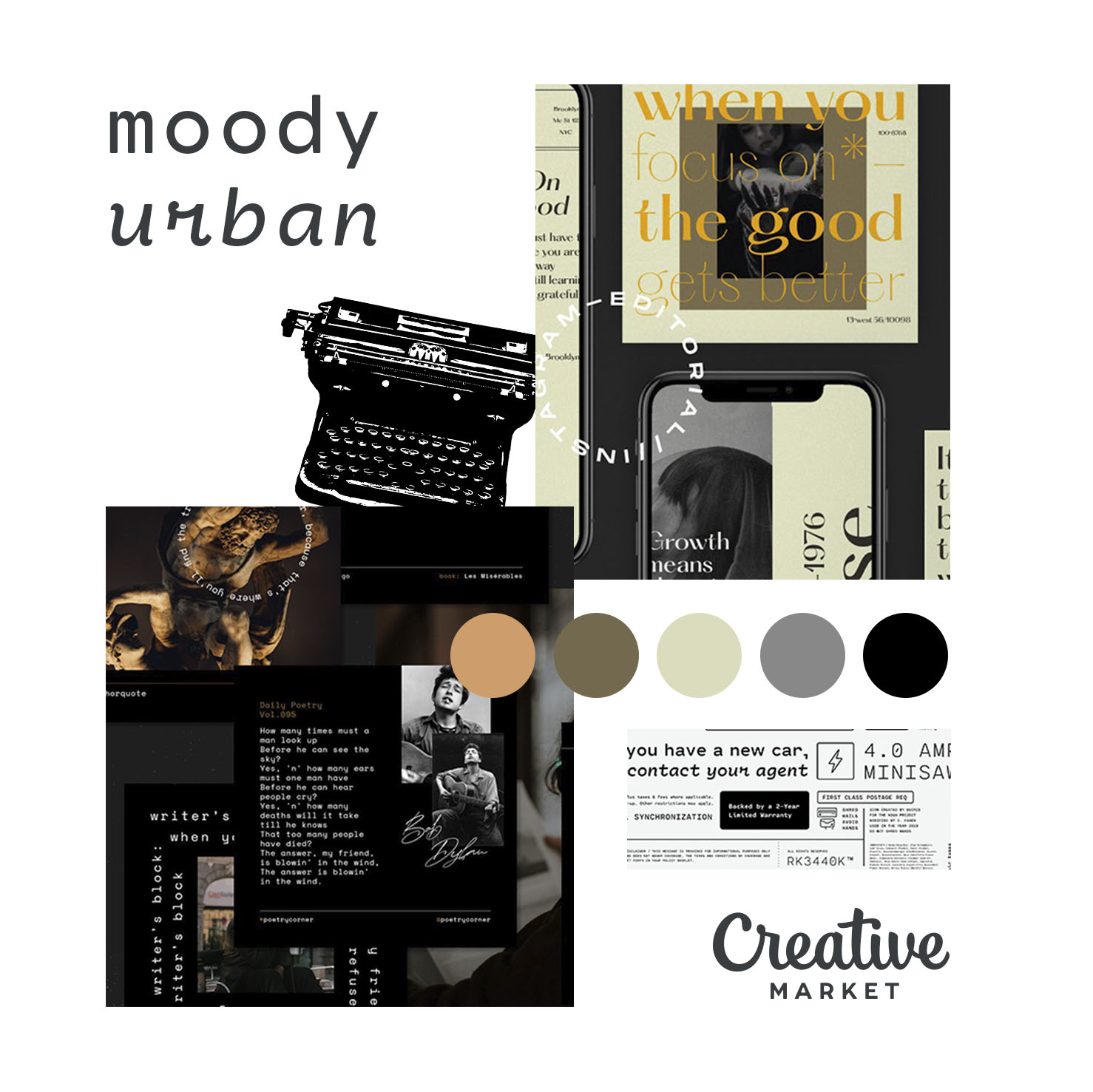 HEX Color Palette: #cd9e6b, #73694e, #dbdbbd, #888888, #000000
What's your style?
Do any of these seem like the right fit for a project you're working on? Let us know in the comments section below!
---
Products Seen In This Post: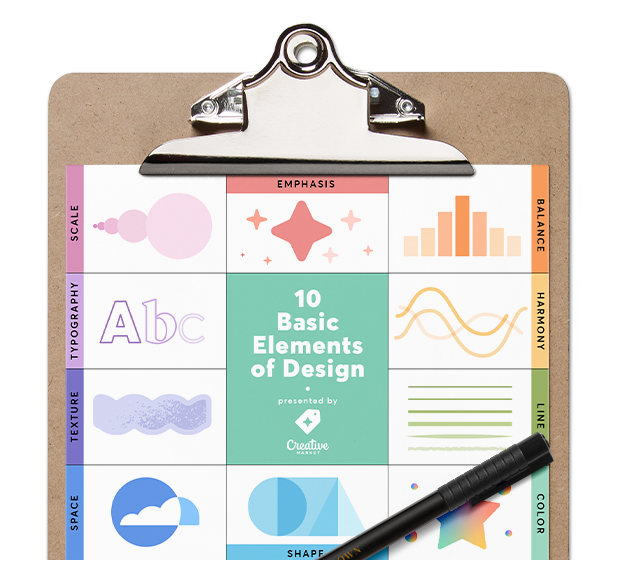 10 design fundamentals, summarized
Free Design Poster
Download this printable PDF poster and hang these 10 design principles on your favorite wall.
Get the file
Laura Busche
Brand strategist. Creating design tools to empower creative entrepreneurs. Author of the Lean Branding book. MA in Design Management from the Savannah College of Art and Design (SCAD).
View More Posts