12 Creative Badges for Branding and Logos
As of late, there has been a re-emergence of big and bold badges used in branding design and company logos. In fact, Logo Lounge recently reported that the use of badges incredibly trendy for 2013. We're definitely digging this trend, and it's a simple yet stylish way of conveying your message and identity.
Logo Trend 2013: Badges
Here are some examples of badges used for branding, presented by Logo Lounge in their round up of logo trends for 2013.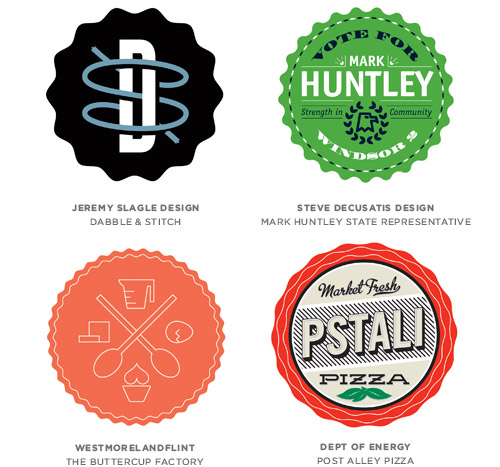 In addition, Spoon Graphics compiled an useful post highlighting companies following the badge design trend. Check out some of their picks below: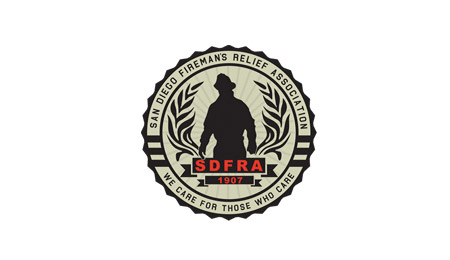 Badges & Emblems for Design
Does using a badge or insignia style design appeal to your taste? Here are some beautiful and creative badges and insignia designs that you can use and customize for your branding and design needs.
Retro Banners and Badges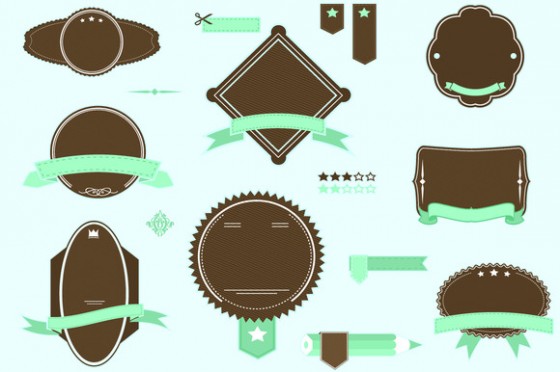 These retro badges and banners from Pelican Graphics are a lot of fun! Not only can you use them for your company's branding, but also on invitations, greeting cards, and in your design projects to highlight or focus on important information.
Floral Badges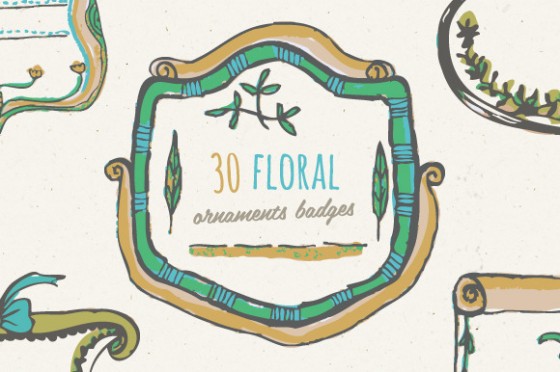 These hand-drawn floral badges from Frisk Shop are a lot of fun and add an element of delicacy and will add a touch of 'home-made' to your company and designs.
Flat Badges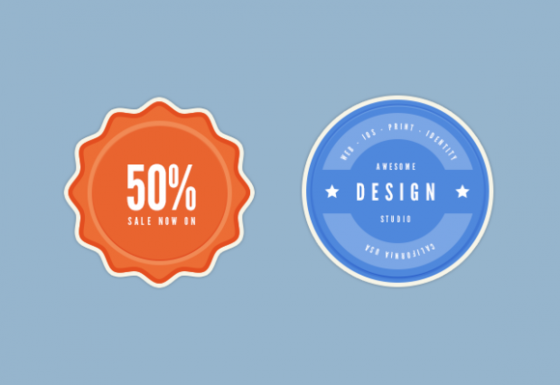 Absolutely in love with the modern design trend 'flat'? These flat badges from Media Loot are perfect to help you highlight your company or important information without overpowering your site or project. Simple, beautiful, and elegant.
Vintage Circular Badges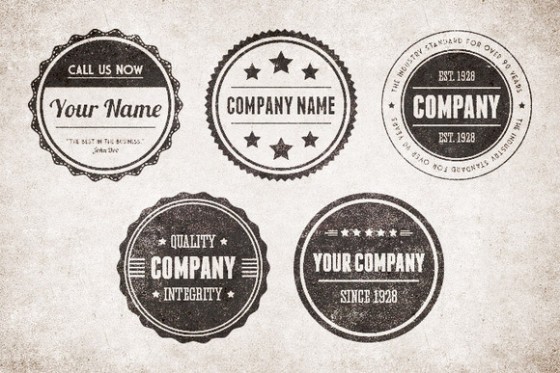 Give your designs some of that vintage flare with these vintage-style circular badges from Design Panoply.
Natural and Organic Badges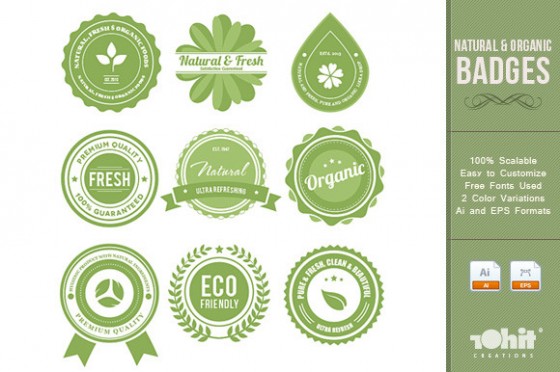 Does your company offer goods and services related to healthcare or the organic industry? Make your announcements more creative and eco-friendly with these natural & organic badges from Rohit Creations.
Woods Vintage Badges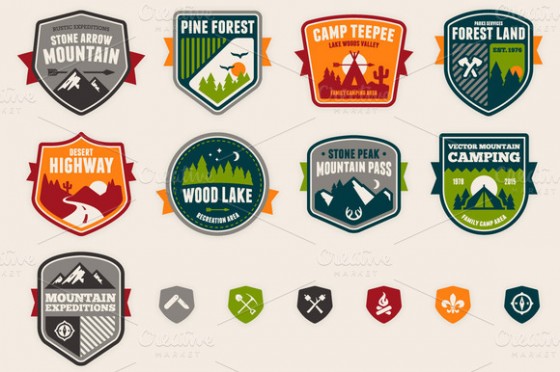 These fun and funky woods badges from Ember Stock will take you back to the days of being a scout. If you want to add that retro feel to your company, these are just the thing you've been missing.
Modern Web Badges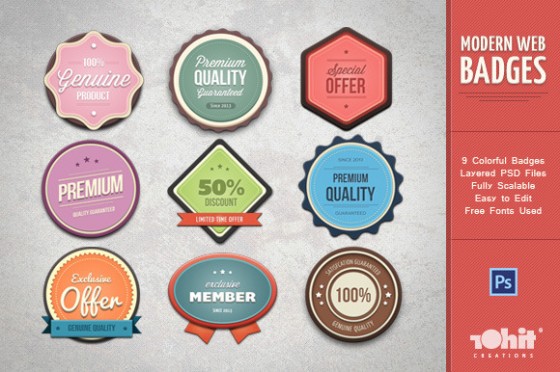 Are you looking for some fully scalable badges to help you highlight important offers and information about your company online? These modern web badges from Rohit Creations are perfect for showcases discounts or creating calls to action on your site.
Black and White Badges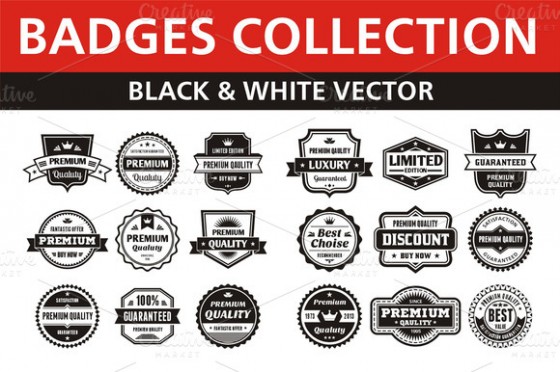 These fun black and white badges from Serkorkin are perfect for adding that grey-scale touch to your project.
Art Deco Badges
In love with the roaring 1920s and Gatsby style? These art deco badges will add a touch of elegance and luxury to your company's logo or website.
Badges Photoshop Brushes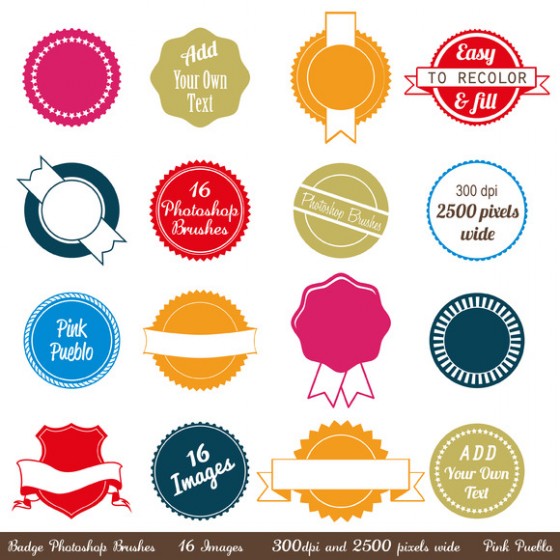 Looking for badges for your company that are easy to fill and re-color? If so, this set of badges come in the form of a Photoshop brush and will help suit your needs perfectly.
Floral Badges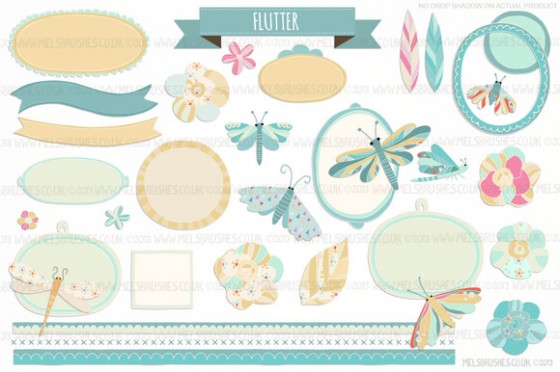 Does your company need a subtle and elegant touch? Try using this set of badges and ornaments from Mels Brushes. The soft colors are simple and sweet, making them perfect for anything related to bath and body, women's products, or anything sweet!
Shield Badge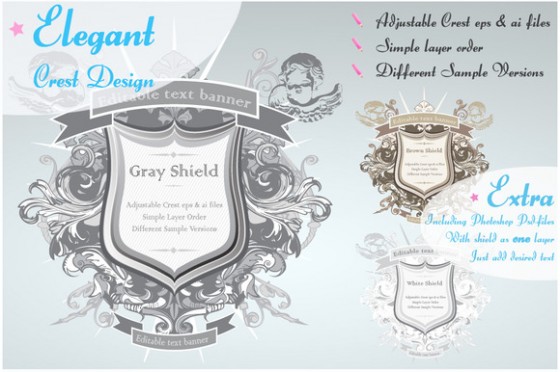 If you really want to go bright and bold, these ornamental shield badges from Pelican Graphics will make your company stand out elegantly.
Getting started with hand lettering?
Free lettering worksheets
Download these worksheets and start practicing with simple instructions and tracing exercises.
Download now!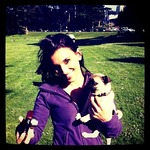 Maryam Taheri
I'm a recent graduate of the University of San Francisco with a degree in Biology and a passion for the creative arts. I love building websites, trying new things, and I have a passion for social media.
View More Posts