Design Inspiration: Sites and Tools for Boosting Creativity
Have you ever been in a slump where you just weren't feeling creative or couldn't think of how to begin your next project? Sometimes all you need is a little inspiration to get your creative juices flowing. We've compiled a collection of the best resources, galleries, and blogs to help get you inspired and working on your creative projects in no time.
General Inspiration
If you're just looking to browse around for some creative inspiration, your best bet is to check out some design blogs and galleries filled with lots of categories and sections. We've found some of the best design sites that highlight the work of amazing designers and artists to help you get inspired no matter what type of project you're working on.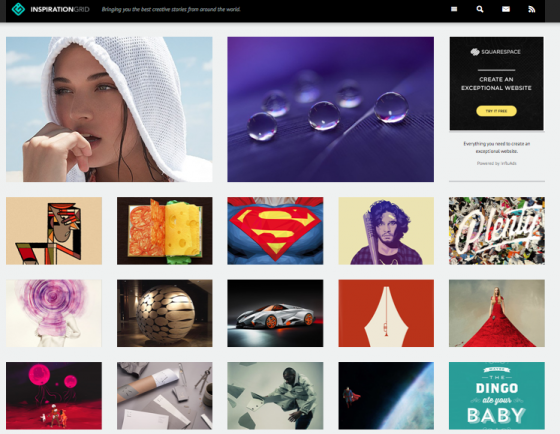 Inspiration Grid: This is an amazing site that features a multitude of categories including everything from typography to photography. You can browse through all of these images for inspiration or just to look at cool stuff.
Abduzeedo: is filled with tons of interesting tutorials, articles, and interviews on Design. In addition, you'll find inspiration galleries that focus on Typography, Photography, Illustration, and more.
Wabbaly: This site is a great resource for different types of design inspiration. It's easy to spend hours just looking around this site, and exploring the interesting galleries and articles.
The Design Blog: features high quality pieces from designers and design studios for your enjoyment and inspiration. They handpick great pieces to help inspire you and get your creative process flowing.
Beautiful Life: This site is jam packed with design news and galleries to get your creative juices flowing. You'll find everything from automotive design to graphic design.
Demilked: This isn't a traditional design blog that is only filled with tons of typography of graphic design inspiration, instead it's packed with galleries and stories across a variety of platforms to get your creative juices flowing. You'll find amazing images of exploding light bulbs filled with colorful objects and so much more.
The Fox is Black: If you're looking to see a little bit of everything, this site is perfect to help you find a bunch of inspiration.
Swiss Miss: This design blog is one of the best out there and compiles tons of resources to boost your creativity.
Typography Inspiration
Are you in love with fonts and typefaces and looking to create a font or typography art piece of your own? Sometimes you need just a little inspiration to get started. Here, we've compiled a collection of some of the best.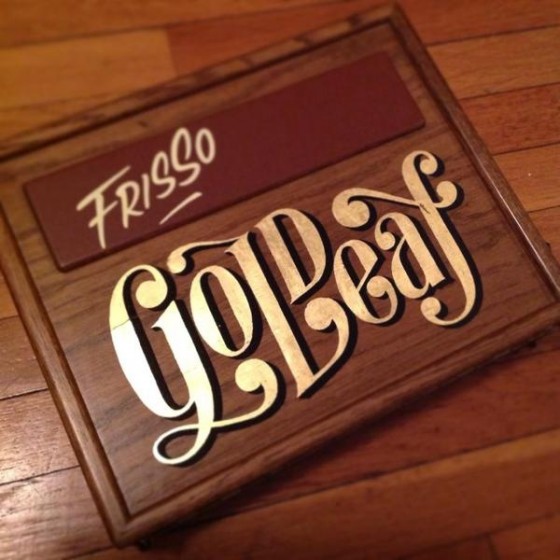 From Up North – Typography Inspiration Gallery: This site is perfect for finding the latest and greatest in typography images. It is literally just a gallery of awesome typography images, but be careful, you could spend hours scrolling through these gorgeous images!
TypeInspire: is a showcase of typography from both graphic designers and web designers. The purpose of this site is simple, to show you great typography pieces from artists to help inspire you to create cool typography pieces.
The Portfolio of David McLeod: David does a great job of creating amazing digital typography images that truly come to life. I've seen some of his pieces where the words looked like they were wrapped in snake skin. He does amazing manipulations with text that will astound you.
I Love Typography: This site not only showcases cool typographical art, but also highlights interesting and unique fonts that are produced each week. If you're looking to see the latest in font trends and get inspired, definitely check out this site.
The Portfolio of Scott Biersack: This site is currently in the process of being updated, but you can still see a few of Scott's amazing typography pieces. Scott does a lovely job of combining multiple typefaces in a cohesive way that creates a gorgeous finished typography art piece.
Good Typography Tumblr: I'm definitely obsessed with this tumblr site, because it is truly an amazing collection of typography art pieces that are relevant to the times. Here you'll find a cool collection of pieces incorporating pop culture, like quotes from Game of Thrones (you can't get much better than that).
The Portfolio of Darren Booth: Here you'll find gorgeous hand drawn typography images that combine a multitude of colors in unique ways. You can get completely lost in Darren's pieces — great for inspiration!
Typeverything: is pretty much an awesome gallery of typography pieces from a selected group of artists. These pieces really push the boundaries of what you can do with typography. If you're looking to see something unique and different check out this gallery.
Typography Served: This site is actually a collection of content from Behance collections that relate to typography. It's a great way to see all of the awesome designs on Behance that only relate to typography, nice, neat and packaged in one place.
The Studio of Dan Cassaro: This is a great collection of black and white typography pieces that really stand out and leave a lasting impression due to their strong lines and crisp strokes.
Typography Daily: Check out Typography Daily for our daily fix of cool typography. You'll find intricate typography logo designs as well as other pieces for all sorts of creative inspiration.
Friends of Type: Totally and completely enamored with this website, because it's simply a gorgeous collection of typography images collected from hundreds of different artists, put together for your viewing pleasure. What makes this site unique is that you're instantly bombarded with gorgeous large typography images.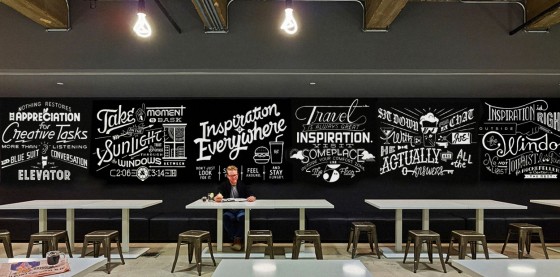 Logo Design Inspiration
Looking to get inspired and find an awesome logo for your client or business? Here, you'll find some of the best sites to get inspired to create unique logos.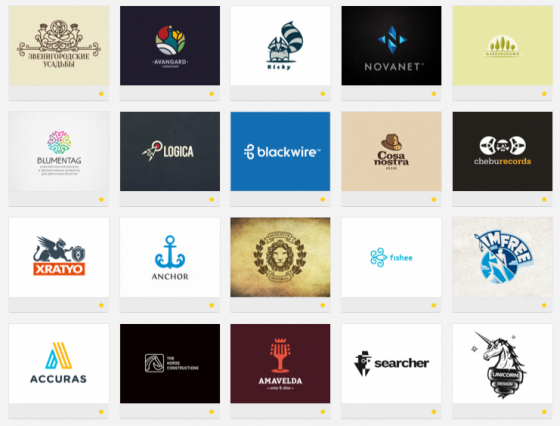 Logo Pond: is a great way to surf through cool and new logo designs. You can simply browse through thousands of images and filter according to what you're looking for.
LogoSpire: This logo gallery actually lets you rate different logos and then see what logos are currently popular and what logos have recently gotten more popular. It's a great way to see what sort of designs are trending and popular.
Logo Gala:What's great about this site is that you have the ability to search for logos by color. Here you can get inspired and see which color combinations you like seeing in your logo.
Logo Design Love: This blog is a great resource for learning how to create unique logos, and they have great compendium of articles and inspiration galleries to help you learn everything about logo design.
Corporate Logos Blog: If you want to see the latest in corporate logo designs and how major companies are portraying their brand, this blog is a great resource and shows how big brands re-vamp and change their logos as their brand grows and adapts to the changing times.
Logolitic: This site is full of news, inspiration, and interesting articles related to logo design. You'll find interesting articles including Guidelines in Choosing Colors for Your Logo.
Creattica Logos: Creattica curates some of the best and most inspiring logo designs from around the web. A truly fantastic resource for inspiration.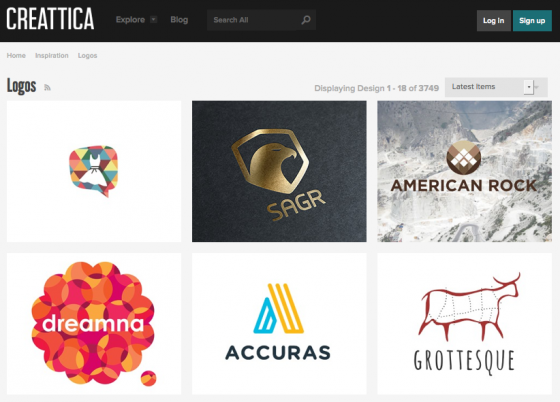 Web Design Inspiration
Sometimes you just need a little extra inspiration to figure out how to incorporate the latest web design trends into your website. Here, we've compiled some of the best web design inspiration galleries and blogs to help you get started on your creative projects.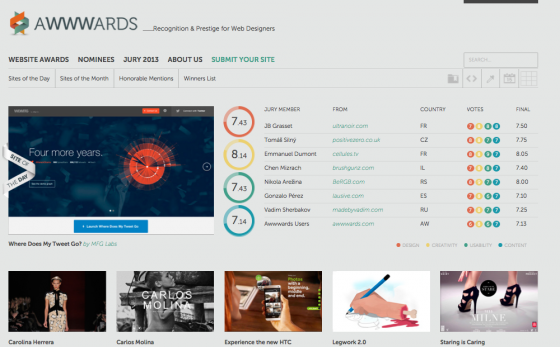 Awwwards: gives out daily and monthly awards to the most creative and inspiring sites around the web. They do a great job of showcasing which sites truly are the best of the best when it comes to keeping up with the latest trends and staying on track with the latest in design.
CssClip: Here you can search for websites that feature particular colors in their design. Find out how differently websites use and incorporate certain colors.
Best Web Gallery: Showcases a number of intricate and cool web site designs. You can search through them by rating and rank as well as popular and trending items. Get inspired for your site with these awesome designs.
Line25: Every week Line25 rounds up the best web designs each week for your inspiration and enjoyment.
Web Design Ledger: is one of the top web design resources and web sites that features cool articles like Examples of Textures in Web Design and Web Design Color Trends.
Six Revisions: is packed with useful information for web designers and developers including articles like How to Get Your Web Development Project Off to a Good Start.
FWA: FWA stands for Favorite Web Awards and highlights some of the coolest, fantastic, and out of this world web site designs. They do a great job of finding really unique stuff around the web and sites I've never heard of or seen before.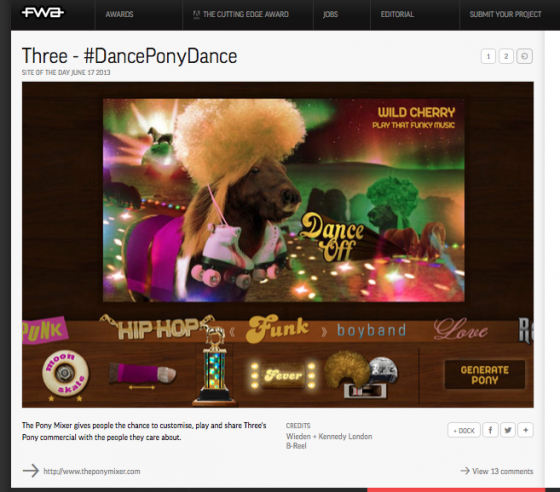 Branding, Identity & Package Design Inspiration
Trying to define an identity for yourself or a new client can be tough. The hardest part is coming up with something unique and original, but thankfully there are some sites out there that help get your creative logo juices flowing.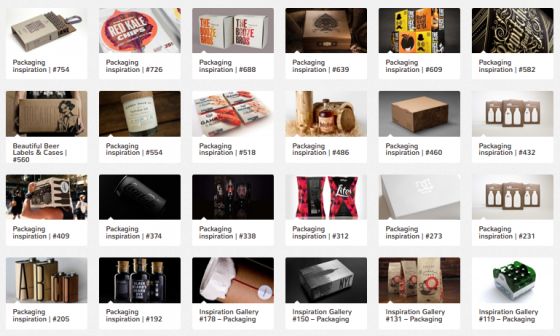 Graphic Design Inspiration
Looking to find the latest and greatest in graphic design? We've compiled a list of awesome blogs, galleries, and resources to help you get inspired to create gorgeous pieces packed with personality.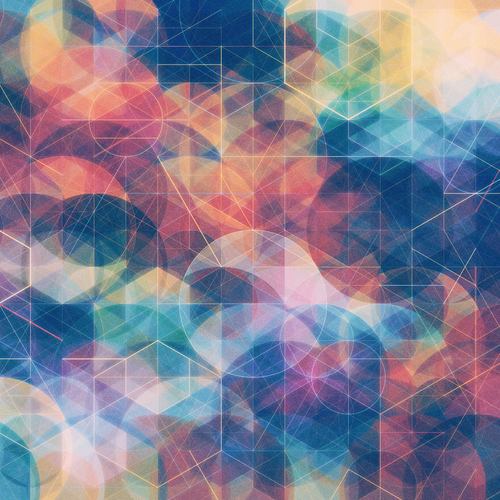 The Final Word: We hope these sites have helped inspire you to create some amazing things. Hopefully, we'll get to see some of the amazing things you come up with here on Creative Market!
Getting started with hand lettering?
Free lettering worksheets
Download these worksheets and start practicing with simple instructions and tracing exercises.
Download now!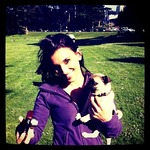 Maryam Taheri
I'm a recent graduate of the University of San Francisco with a degree in Biology and a passion for the creative arts. I love building websites, trying new things, and I have a passion for social media.
View More Posts