Creative Examples of Flat Web Design
Flat Design has become a popular trend for app and website designs as of late. People seem to either love it or hate it, and it definitely isn't a style that works for all applications and websites. There are many benefits to flat design, such as simplicity and minimalism that makes for a certain ease of use. For some applications, flat design may be too simple, which is when we see semi-flat or flexible flat design that features slight drop shadows or gradients to add that little extra 'something' to the design. Many have argued that flat web design is just efficient design — that it's a way of making the user experience much more friendly. We've compiled some inspiring examples of flat design from creative portfolios and useful apps for your inspiration, as well as a break down of the elements of flat design to help you better understand flat design that works and converts.
Examples of Flat Web Design
Built By Buffalo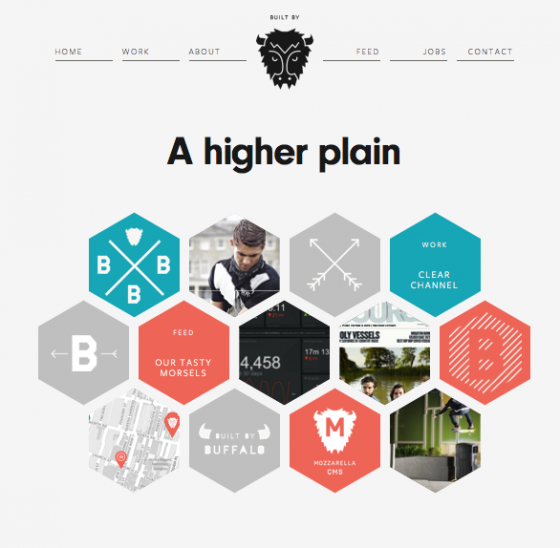 Built by Buffalo is a web design and development agency that has taken the design of their website to a whole new level. Their site features flat design in a way I haven't seen anywhere else, with flat colors incorporated into shapes to create an added dimension to typical flat design.
COLOURed Lines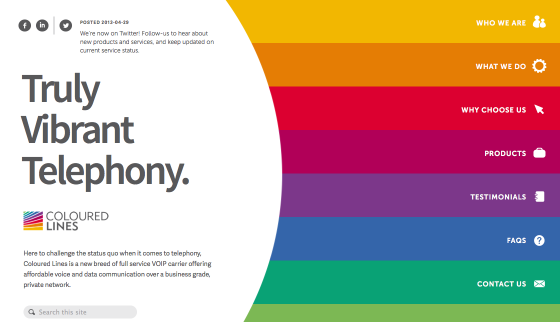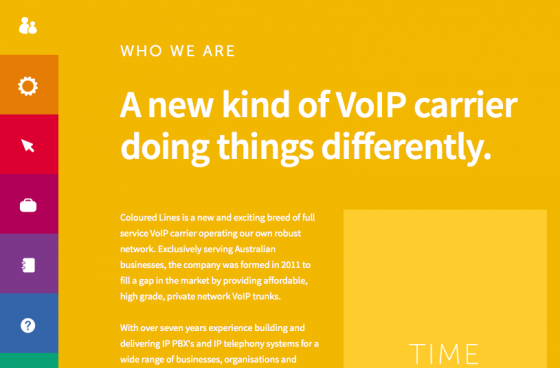 Coloured Lines is a VoIP carrier that offers alternative solutions to traditional phone systems. The company prides themselves on offering a service that is simple and easy to use, and their flat design to show how simple their solutions truly are. Coloured Lines chose an extremely colorful website that is entirely flat design, it's easy to use and you can find everything you may want or need without distractions like complex backgrounds.
The Ecology Center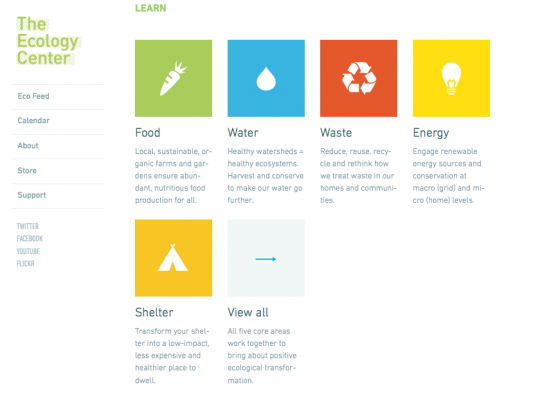 The Ecology Center is a regional hub for eco-education that aims at teaching environmental solutions to families in a fun and interactive way. Their website features flat icons aimed at highlighting different areas of site. The effect is minimalistic, crisp, and clean, making it easy to find and locate all the information you may be looking for.
Fitbit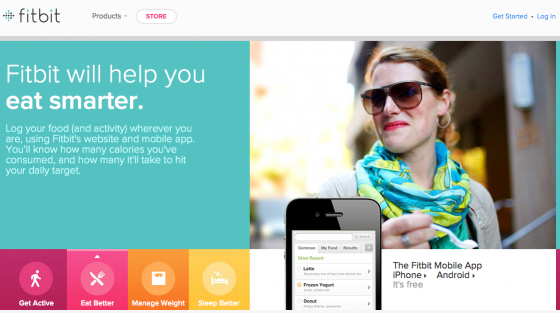 Fitbit is a company that is directly involved with wellness monitors. They design and develop activity monitors that measure the number of steps you've taken, along with calories burned. Fitbit has taken a modern approach to their web design, featuring flat design with minimal elements that are entirely aimed at making information about their products completely transparent, easy to find, and free from distractions.
Hundreds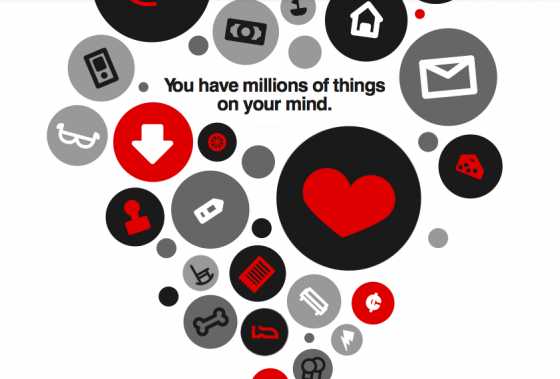 Hundreds is a puzzle game that is available for download and use on most smartphones. Their website features flat design, that also incorporates animated flat shapes. Hundreds uses a mixture of boy grey-scale and colorful elements to create a truly beautiful user experience.
January Creative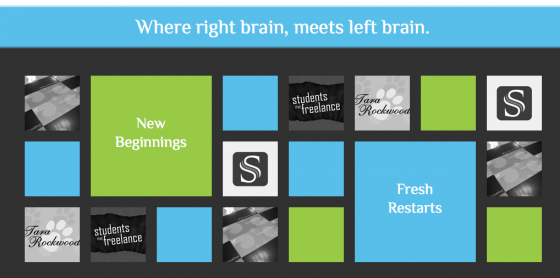 January Creative is a design agency focusing on visual identities. They have incorporated colorful flat design into their personal webpage and portfolio using different size shapes, highlighting bright colors, and they make everything look fresh, simple, and easy to use.
Minimal Monkey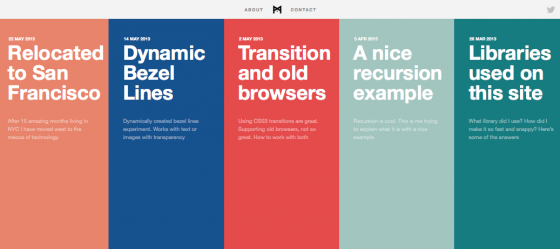 Minimal Monkey is the blog and portfolio of Stephen Burgess, a developer from England that is currently based in San Francisco. His website features his own articles that prominently display text atop a flat background. All you get is content, without disruption.
Palace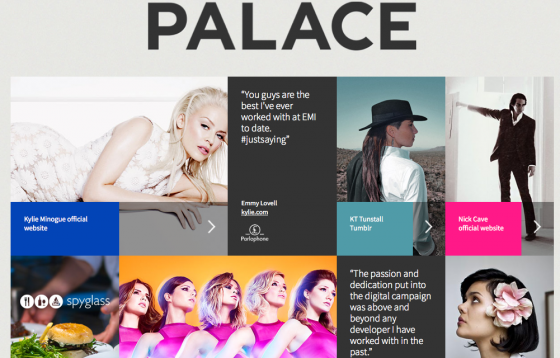 Palace is a design studio known for their innovative and technical approach to web design and development. Their personal website is definitely a tribute to their top quality design work. The flat design on their site features both flat and grid design that incorporates images, text, and flat color icons.
Sumall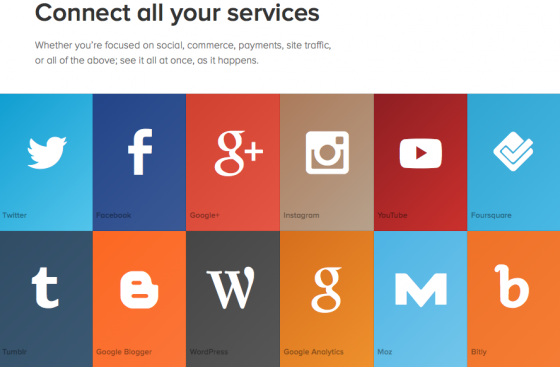 Sumall is a company that helps you connect all of your data from sources like Twitter, Facebook, Google+, Amazon and much more. The company is dedicated to making your data completely transparent and easily accessible to help you better analyze your data. Their website features flat design, and icons that perfectly highlight the social media outlets they work with.
Triplagent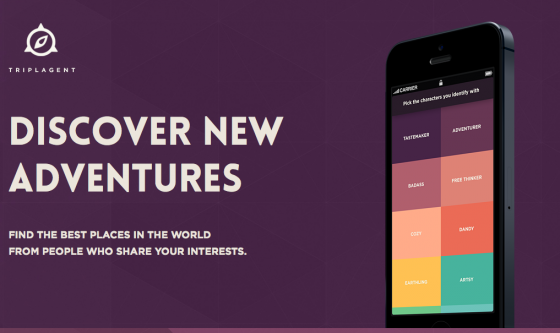 Triplagent helps you plan the perfect trip based on your interests, and advice from travelers who like similar things. Their website and app both feature flat design with bold color blocks that make searching through trip advice, and planning your trip simple and easy.
Wistia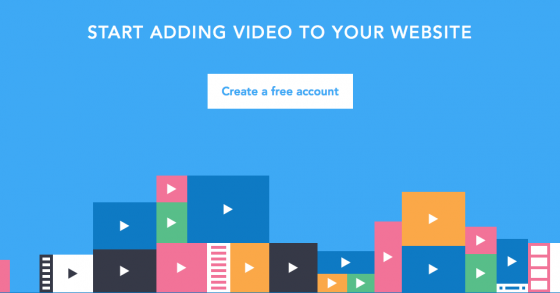 Wistia is a company that helps you integrate videos easily into your website. Their service is specifically designed to help businesses provide high quality videos to their audience that actually convert viewers into users. Their entire website features flat design, and crisp bold colors to highlight important information.
What is Flat Design?
Flat Design Focuses on the User
Flat Design is Simple
Flat Design means using less gradients
Flat Design incorporates straight lines, and square corners
You'll usually see high color contrasts incorporated in flat design
Flat Design means you won't find extra elements like shadows, bevels, textures or anything that looks 3D.
Flat Design lives in only two dimensions
Flat Design is a trend toward simplicity and minimalism
Flat design means no added effects
There are no extras in flat design
Flat design tends to mean fewer buttons, and less "stuff"
Flat design incorporates a focus on typography
Color combinations, contrasting colors, and interesting color variations are all of paramount importance in flat design
Flat design is only one design style of many, it works for some projects, it doesn't work for others
Learn More About Flat Design with These Resources
What Flat Design Is Not
Flat Design is Not Skeuomorphism, or design that emulates the shape and contours of 'reality' such as stone or fabric textures.
Flat Design is Not Shiny Buttons
Flat Design Is Not Extra Design
Flat Design Does Not Include Embellishments
You won't find traditional notions of 'depth' in flat design
Flat design isn't right for every project
Is Flat Design Just Efficient Design?
There are some people that consider flat design to simply be efficient design at its core. That is to say, flat design trends toward making websites or apps that are easier for people to use and find important information free from distractions. I don't believe that flat design is the only type of efficient design, but it definitely does make it easier to find information when done well. When it comes down to it, your website or app needs to be simple and easy for anyone to be able to use. Some may find that flat design aids in that process, others prefer to use a different design style. I love the look and feel of flat design, and believe that people generally find it aesthetically pleasing as minimalism and simplicity return as trends in fashion and technology.

What do you think, is flat web design just efficient design?
Flat Design Resources
Are you in love with the flat design trend? If so, here are some resources you can use to make your website or app 'flat.'
Flat Icon Pack
iPhone Flat UI Kit
Flat Web Elements
Getting started with hand lettering?
Free lettering worksheets
Download these worksheets and start practicing with simple instructions and tracing exercises.
Download now!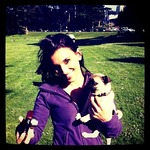 Maryam Taheri
I'm a recent graduate of the University of San Francisco with a degree in Biology and a passion for the creative arts. I love building websites, trying new things, and I have a passion for social media.
View More Posts