15 Facebook Groups for Design Lovers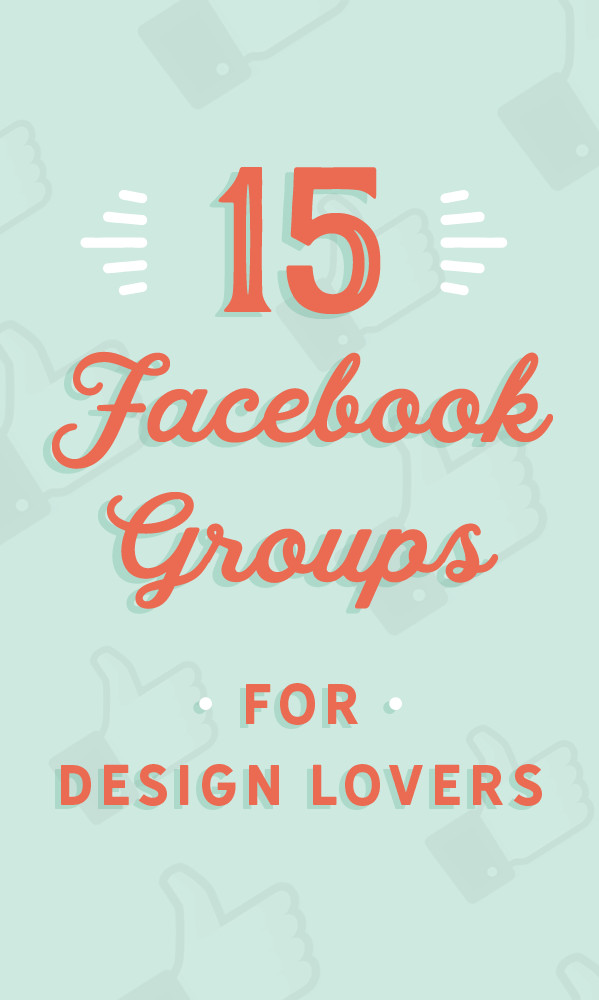 Facebook can be an awesome resource for many things — keeping up with old high school friends, reconnecting with long-lost family members and staying on top of local events. One of the best ways to use Facebook is as a professional resource, especially for graphic designers. There are tons of Facebook groups that offer the opportunity to network with other experts in your field, and the chance to gather creative inspiration and find out more about relevant design trends and industry events. If you're a design lover, check out the list below. It contains 15 Facebook groups for designers that are interesting, helpful and maybe even inspirational for your work.
Graphic Designers
To network with other graphic designers on the internet, check out Graphic Designers All Over the World. In this group, designers share tips, work, project info, and more to provide work inspiration and creative advice. With close to 30,000 members, this one is a sure bet.

Graphic Designer Jobs
Graphic Designer Jobs is a closed Facebook group where designers are encouraged to share their work. The group has 25,350 members, and it's a great resource for anyone looking to find out what competition in the field is doing professionally, as well as for fun.
G. Design
Graphic Design is a great destination on Facebook for everyone who is looking to get feedback on their work. Designers post current work to the group, and then other members critique it. If you're a freelance worker or want some help from other creative minds, this group is one you should consider joining.
Graphic Design
This public graphic design group is another online forum for people to share the designs they are working on. The group's 22,000 designers provide links to helpful design resources such as the fonts and templates available on Creative Market.
UI/UX Designers
Not all of the Facebook groups for designers are geared toward graphic designers. This UI/UX-focused group appeals to people who work on the construction of websites and their usage. With close to 20,000 members, the UI/UX designer group contains advice for UX/UI specialists, showcases of current projects and blogs that might be helpful for anyone in the field of UX or UI design.
What Font Is This?
The What Font Is This Facebook group is aptly named. It's a place where designers can share a font, and then have other designers tell them its name and where they can find it.
Tutorials Garden
Sometimes, as a designer, you want to get something done, but you're just not sure how to do it. This Facebook group focused on tutorials can help; it includes tutorials for Photoshop, 3D Studio Max, Flash, PHP, CSS, XHTML, Javascript and web design, as well as other development tutorials and resources.
Graphic Designers Are Hotter Than Architects
Let's face it; IOHO, graphic designers are hotter than architects. This Facebook group, Graphic Designers Are Hotter Than Architects, agrees. In the group, you can find posts about the newest, most innovative and creative things going on in graphic design. According to admins, it's a place for your latest, best new avenues of expression, not job postings, stock libraries or spam.

Bloggers World
Blogs are a key part of content marketing and promotion on the internet. Bloggers World is a Facebook group that can help anyone who is writing a blog do better creative work. It also includes advice for people hoping to promote and grow their blogs' audiences.
Graphic Designer Tips Lounge
One of the Facebook groups design lovers frequent is Graphic Designers Tip Lounge. It's name describes it pretty perfectly; designers visit the group to get tips and advice on their designs, design software and anything else design-related, from client relations to billing.
Bloggers Supporting Bloggers
In Bloggers Supporting Bloggers, people who create blogs for a living or to support their businesses offer advice, tips and inspiration for other bloggers. The group is not for blog promotion; it's simply to network and get advice from people in the same boat as you.

GP Calligraphers
GP Calligraphers is a Facebook group created for Filipino Calligraphers, Letterers and Type Artists. Visit this group to network with other typography artists or to ask questions about software, business or creative issues.
Type & Typography
Many graphic designers specialize in the art of typography. If you are one of them, Type & Typography, a Facebook group with more than 6,000 members, is for you. This Russian-based group is filled with specialists in the field of lettering. Note: This group is in Russian, so you should have a good handle on the Russian language.
Bloggers Funda
Bloggers Funda is a group that is geared toward bloggers. It's filled with advice about blogging, including info about tools, themes, plugins and more.
Designs Fonts Lettering
No matter where you live in the world, if you're a typographer or graphic designer, you're going to find something useful in the Designs Fonts Lettering Facebook group. The group includes members from all over the world, and it contains helpful tips, advice, questions and inspiration about graphic design and, specifically, fonts and lettering.

Okay we said 15, BUT:
The Designers League
We couldn't possibly leave out this new group we just learned about. Join them to access lots of networking, feedback, promotion, and collaboration opportunities.
Any other groups you'd like to suggest?
If you're a graphic designer looking for advice or resources to help improve your work, check out Creative Market. Our site is full of design goods, blogs and forum pages that can help answer your questions and get your creative juices flowing.

If you're looking for ways to use other networks like Linkedin to grow as a designer, make sure to check out this article. We also shared a list of WordPress communities to join, if that's your area of interest.
---
Products Seen In This Post:
Getting started with hand lettering?
Free lettering worksheets
Download these worksheets and start practicing with simple instructions and tracing exercises.
Download now!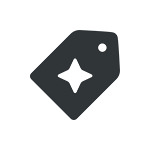 Creative Market