15 Unbelievably Awesome 1980s Design Resources
The '80s are back, and radder than ever. With the rise of hipster culture and normcore fashion, people are gravitating more and more to that unforgettable aesthetic of acid-washed jeans, perms, and hair bands. Want to add some 1980s flair into your designs? Check out the list below. These 15 awesome resources will help make whatever you're designing totally tubular in no time!
A set of 10 background patterns featuring the best 80s fashion trends. Animal prints anyone?
Go Media has created an excellent set of 80s graphics. In simple black and white, they're an excellent resource for anyone looking for images of items that were popular in the decade, including VHS tapes, Rubiks Cubes, and more.
A great resource for photographers is this set of Lightroom Presets that can make your photos look like they are from the 80s. The presets were created from actual photos from the 1980s, so they're a great resource for ensuring your retouched photos look authentic.
Any music lover will enjoy this set of graphics of audio cassette tapes. The set contains 4 different sets of graphics.
A set of sixteen vector badges inspired by 1980s action movies.
Good times is an illustrated handset type design "inspired by neon lights, terrible VHS quality and the emergence of the synthesizer." Perfect for your next 80s type lockup.
Spray Template from Do2design is a graphic of a paint can spraying paint. This is a great resource for anyone who wants to pay homage to the popular graffiti trends of the '80s; it comes in the iconic bold neon colors of the 1980s.
LuOtero has created a set of textures that mimic TV glitches from analog TVs from the 1980s. The set comes with 15 different textures to choose from.
Throwing an '80s themed event? VoxelFlux's Retro Event Flyer is a great design resource to help you market it.
Old Tapes by Tanya Akhmett is another great resource for anyone who wants to create a design influenced by '80s music trends.
Anyone can make their text neon with these text effects form Zang0. They can be added as an effect for any font.
Another great template for a flyer to promote an '80s themed event. The template, created by FlyerHeroes, features bold, bright neon colors.
Gaming got huge in the '80s, and this set of graphics by MelsBrushes pays homage to that classic gaming culture. Featuring images of joysticks, PacMan, and more.
QuintalDesign has created a graphic that resembles sci-fi and gaming logos of the '80s – just plug your own title or text into their template.
For anyone looking to create a design relating to movies of the 1980s, CleanLines has created an excellent set of film-related graphics, which can be personalized to suit your own brand.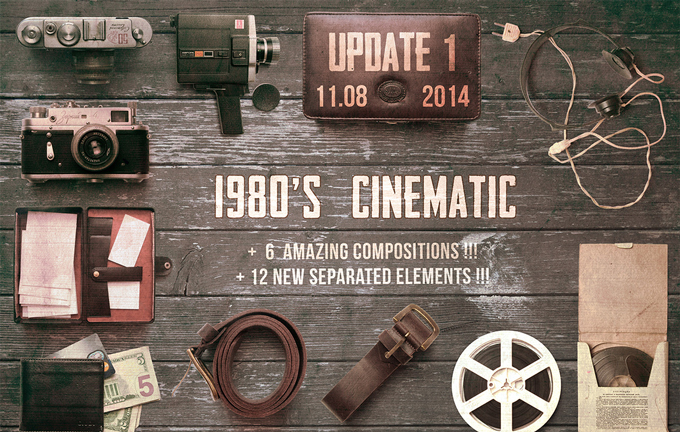 Where's Your 80s Inspiration?
The web is full of great 1980s inspired design elements. If you of any designers creating this type of content, leave a link below so we can check them out!
Getting started with hand lettering?
Free lettering worksheets
Download these worksheets and start practicing with simple instructions and tracing exercises.
Download now!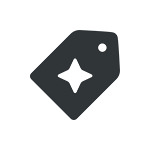 Creative Market