20 Creative & Artistic Digital Paper Backgrounds
We're all familiar with backgrounds, but some folks may not realize that they can be used for more than just a desktop wallpaper. You can use backgrounds to help add colorful and unique accents to your website, paper goods, and creative projects. The background for your website or paper project really sets the tone and mood for your audience. Depending on the feeling and experience you want to provide, your background can help create a certain look and feel for your work.
We've gone through and selected some of the best creative and artistic paper backgrounds from the marketplace that follow the latest design trends. Any of these fantastic backgrounds can help create a stunning look for just about any of your creative projects, including websites. Check out our selections below and you can explore even more great backgrounds on Creative Market.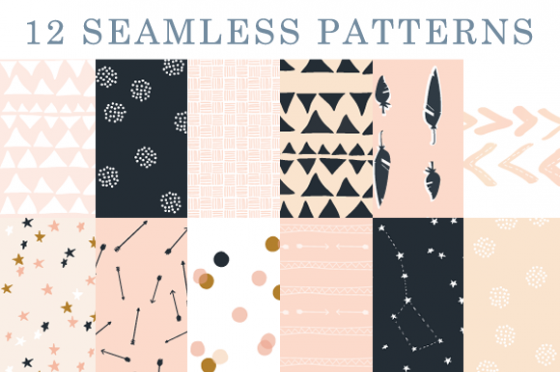 These gorgeous arrows and star backgrounds are perfect for cards, invitations, and elements of WordPress themes and websites. (Raster & Vector)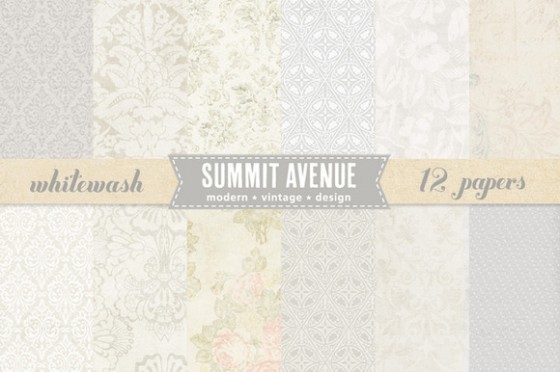 These vintage whitewash digital papers will help add some delicate and feminine accents to your website or paper goods. (Raster)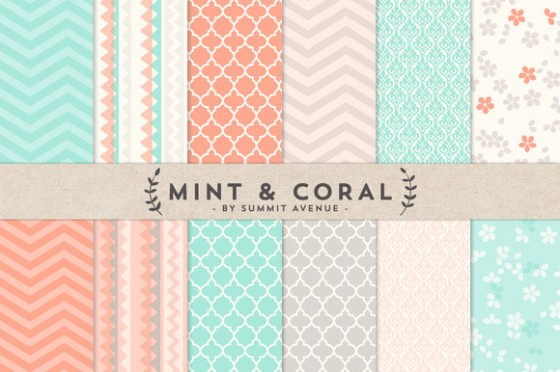 Mint and coral are two of the trendiest colors in the world, and these colorful papers will be the perfect background for your website or blog. (Raster)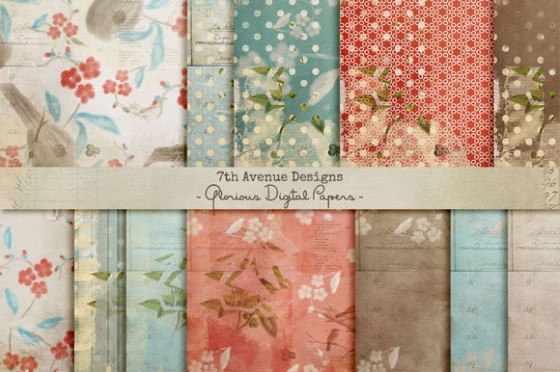 These gorgeous floral papers are perfect to add accents to your creative work. Floral patterns are incredibly trendy and can be used as backgrounds or wallpaper. (Raster)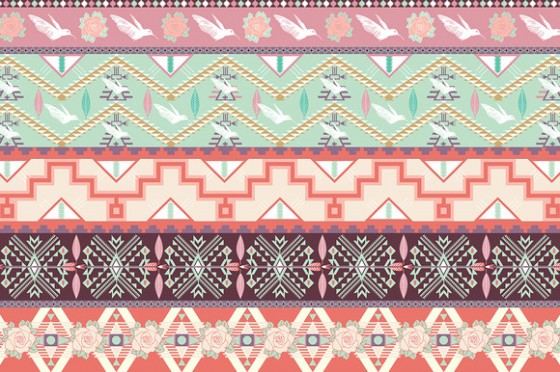 Pastel colors are incredibly trendy and so are Aztec patterns so these papers are the perfect combination of the two. (Raster & Vector)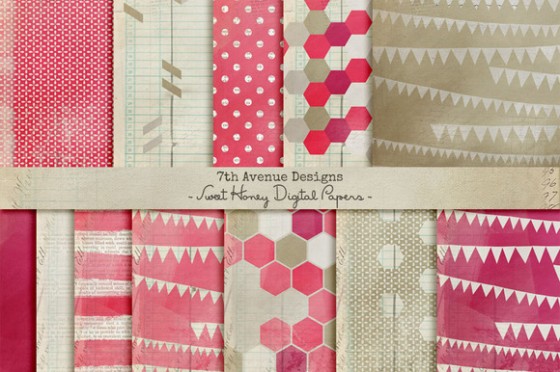 These digital papers are the perfect blend of sweet and romantic colors and great for party backgrounds. (Raster)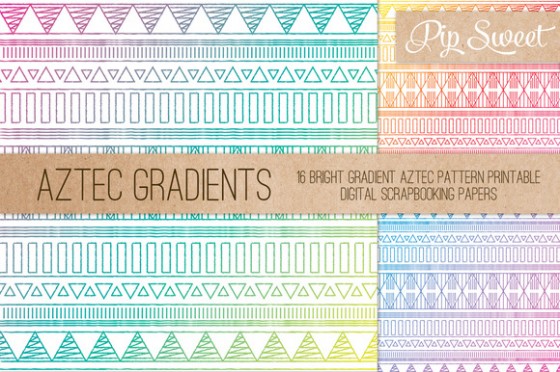 Neon colors are extremely trendy and these Aztec patterns combine the best of both worlds neon colors and a cool pattern. (Raster)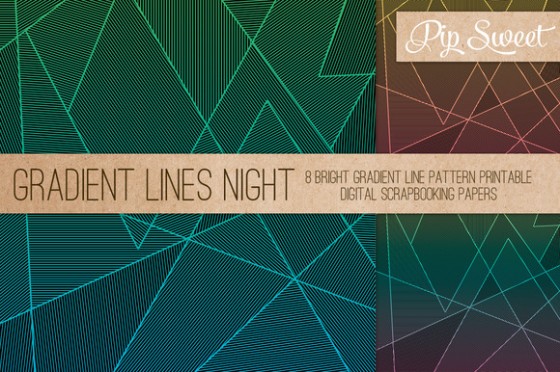 These neon gradient patterns are gorgeous and funky. They really bring me back to the 80s in a good way. (Raster)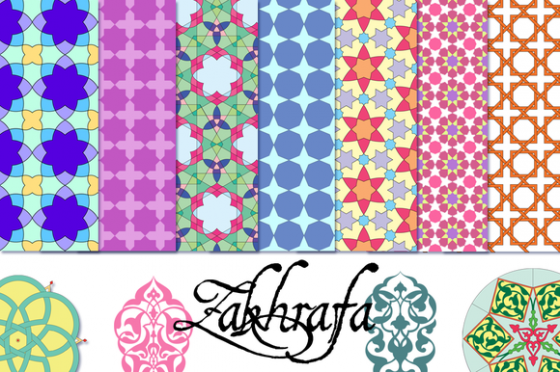 These historically inspired patterns are perfect for adding a middle eastern touch to your work. (Vector)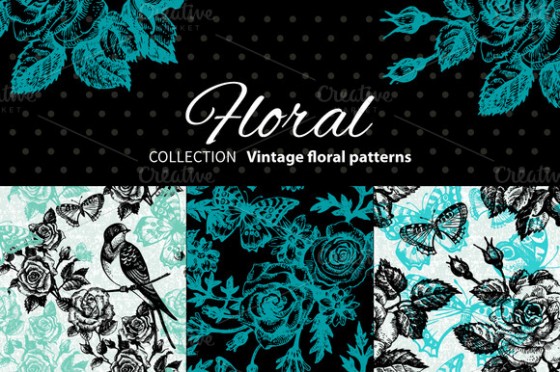 Loving these creative vintage floral patterns and how they delicately feature both roses, flowers, along with birds and butterflies. (Raster & Vector)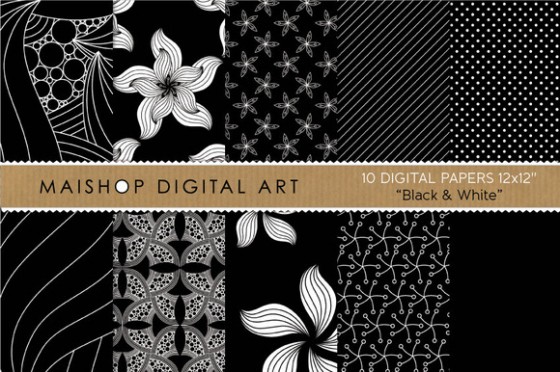 This collection of trendy black and white papers are great because of their sweet and simple delicate accents. (Raster)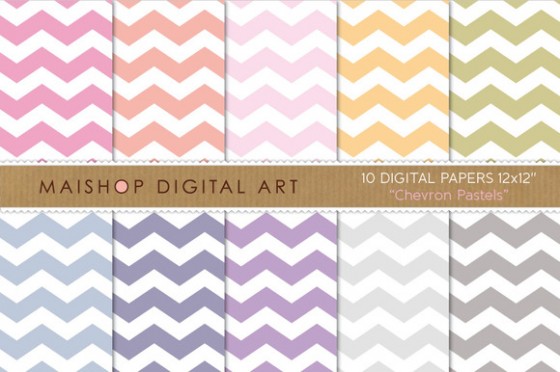 You can't get much more trendy than a chevron background that's been created using pastel colors. These backgrounds are perfect for invitations and cards as long as website designs. (Raster)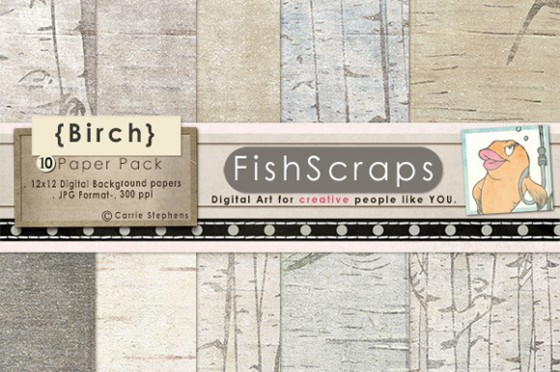 These gorgeous wood grain papers are perfect to add that special natural touch to your creative projects. (Raster)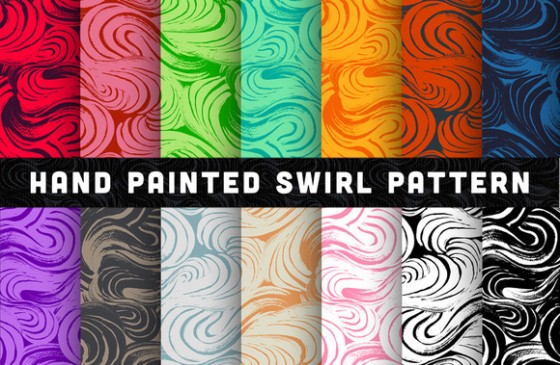 These hand painted swirl patterns are perfect for adding that extra artistic flare to your pieces. (Raster)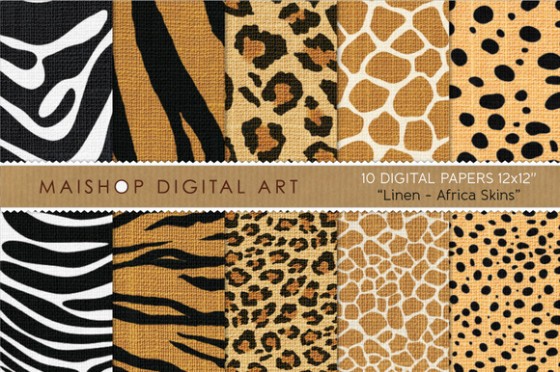 These animal print patterns are perfect for adding a little bit of wild attitude to your creative work. (Raster)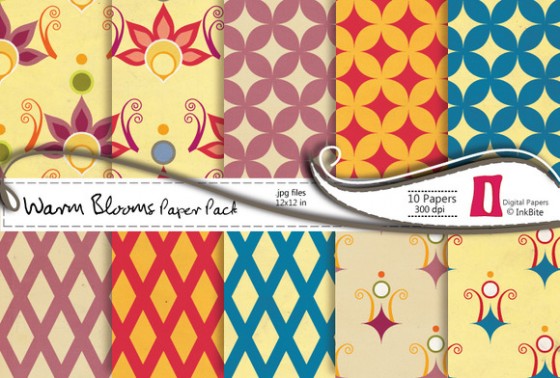 These patterns have a unique style that will add some special and distinct touches to your work. (Raster)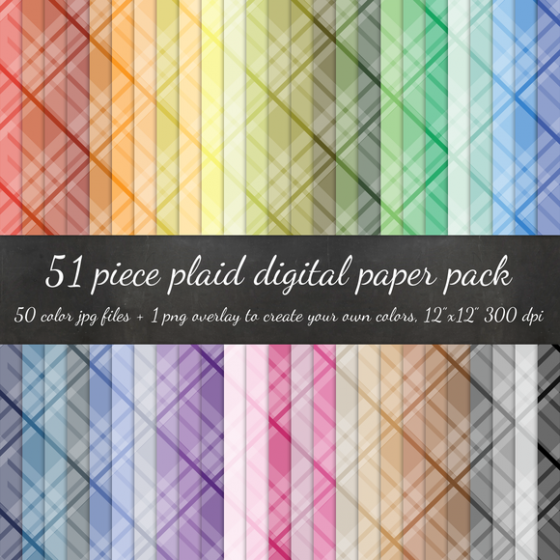 These digital plaid papers are perfect as use for backgrounds and as decorative accents and borders for cards, websites, and WordPress sites. (Raster)
Mint is the trendiest color out there and is extremely popular. Adding a little mint to your designs will make them really stand out. (Raster)
Looking to add some fun and flare to your work? These glitter papers are perfect for backgrounds and adding a splash of color and shine to your work.(Raster)
Rainbow Papers and Backgrounds
Looking to add some fun to your designs? These colorful rainbow backgrounds have been combined with fun shapes to make your designs happier and full of life. (Raster)
We hope you enjoy these lovely paper patterns and backgrounds as much as we do. If you end up using any of them in your projects, we'd love to see your work!
Getting started with hand lettering?
Free lettering worksheets
Download these worksheets and start practicing with simple instructions and tracing exercises.
Download now!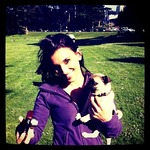 Maryam Taheri
I'm a recent graduate of the University of San Francisco with a degree in Biology and a passion for the creative arts. I love building websites, trying new things, and I have a passion for social media.
View More Posts