20 Gorgeous Hand-Drawn Magazine Covers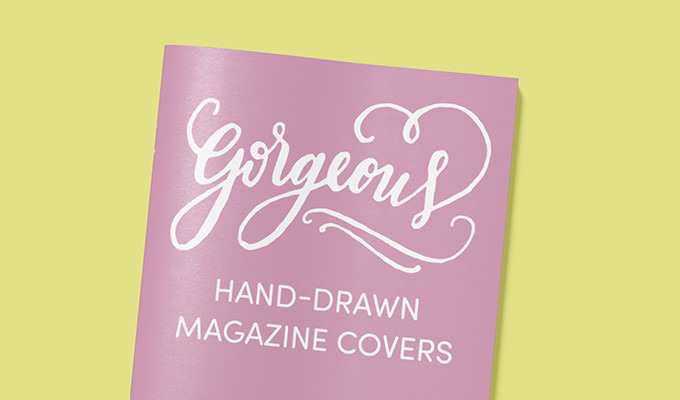 Handwriting appears to have lost some of its appeal over the past several years. People rarely write handwritten letters anymore. Instead, most use electronic ways of communicating using emojis, abbreviations, and regular text. And that's a pity. Given that handwriting is especially unique, the art has a remarkable expressive power that digital lettering can't achieve.
Besides that, handwritten text is exceptionally gorgeous. The truth is, there's nothing more precious than a beautiful handwritten letter given to you by your loved one. Perhaps this nostalgic feeling is the reason why hand-drawn art is slowly but surely emerging once again. In fact, in recent years, more and more magazine covers have opted to use hand drawn lettering.
Far below, you'll find 20 beautiful hand-drawn magazine covers that exemplify imaginative lettering and skilled composition. It's truly awesome to see what one can develop using letters and figures drawn using just a pencil on a piece of paper. But before that, let's find out the difference between handwriting, typography, and calligraphy.
Hand Lettering
Hand lettering is often mistaken for typography or calligraphy. This confusion is understandable. The distinctions between the three are minimal, yet crucial. Hand lettering is a design made up from drawn letters. Calligraphy is created using a single pass to bring about written art. Typography makes use of premade and pre-developed design characters.
In essence, hand lettering is the model of letters combined to create one specific piece. Should you take each character out on their own to produce an alphabet, it would result in a mishmash.
The great thing about hand lettering is its versatility and adaptability. It can be present in a variety of forms and various sorts of media that it attracts virtually every audience. From fancy to sophisticated, and from old-fashioned to a contemporary look, there are hand lettering ideas available for all.
Hand lettering entails going for a very different method of using text in the design, steering away from the knowledge used for conventional typography. And though typography focuses on the art and strategy of arranging type, typically working with pre-existing fonts, hand lettering is an art form that concentrates on drawing letters. In simple English, typography is more of graphic design, while hand lettering is closely related to illustration.
Typography
Typography is basically the study of how letterforms connect to a surface, specifically in relation to how the type is going to set once it goes to press. The best definition of typography states it is the style, layout or look of typeset matter. It's also a by-product of the moving type print system that much of the world has utilized for hundreds of years. It is associated with typesetting and may include type design as well. In today's digitally-driven design environment, this means making use of fonts regularly for many people.
Typography is a part of lettering since it is the study of characters placed on typefaces. A lot of designers also have adopted letterpress printing as a side interest, which also uses elements of typography, depending on the design assignment.
It's quite typical for people to refer to lettering as typography. If you're a professional or are part of the design industry, avoid doing so, especially when you're with a client. Typography may be utilized to design a logo, but so can custom lettering. The client might not understand the difference, but you do, and it's crucial that you educate the client. This calls for the use of the right jargon when speaking to them to make things a lot simpler to understand.
Calligraphy
Calligraphy is a graphic art that uses linguistic signs to produce a visual experience that goes beyond or enhances the embodied meaning of the design. Calligraphy can be looked at as an extension of lettering in which the artist uses the form of linguistic signs to visual modulation.
Calligraphy is also the art and execution of handwriting using either a wide tip instrument or a brush. An advanced calligraphic practice is an art of presenting a form to a sign in a meaningful, unified, and competent way. Modern-day calligraphy varies from practical inscriptions and styles to fine-art types in which the letters might or might not be legible. Traditional calligraphy differs from typography and contemporary hand-lettering, although a calligrapher can be skilled in both.
Calligraphy flourishes in the forms of event invitations, typeface design and typography, unique hand-lettered logo designs, bulletins, graphics, and commissioned art. It's also often put to use in props and moving pictures for movies, television, and written works.
Choosing the best calligraphy font can be a tricky task. The fonts are too elaborate and fancy for simple designs or too basic and fashionable for formal designs. Calligraphy fonts have numerous uses and are best combined with a basic body font for aesthetic balance.
With these three remarkable forms of art lettering, designers have a wide range of options in creating magnificent magazine cover designs, as shown by the following:
Neo Magazine by Bjorn Berglund
Mental Floss by Mary Kaye McDevitt
New York Magazine by Timothy Goodman
Toronto Life Magazine by Erik Marinovich
Washingtonian Magazine by Lauren Hom
Financial Management by Andy Smith
Drink Me Magazine Cover by Joel Felix
Void Magazine by Shauna Lynn Panczyszyn
Youngsters' Magazine by Viet Anh Capi
Orlando Magazine by Brian Nutt
Smitten Magazine by Lindsay Letters
Pin It
Esquire Magazine by Rebecca Chew
NBA Magazine in Italy by Francesco Poroli
Web Designer Mag by Benjamin Stanley
Rachael Ray Magazine by Erik Marinovich
---
Products Seen In This Post:
---

Free lettering worksheets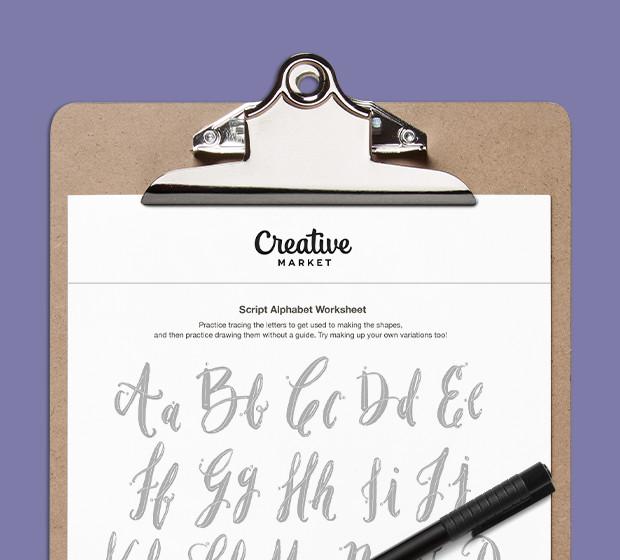 Download now!

Getting started with hand lettering?

Download these worksheets and start practicing with simple instructions and tracing exercises.
I'm a digital nomad and entrepreneur who loves bringing ideas to life. When I'm not working on inspirationfeed.com or fancycrave.com, I'm out taking photos. Follow me on Instagram: @igorovsyannykov