25 Beautiful Typefaces and Fonts
Prada is a vintage font that is also bold and stylish.  Try it for package design.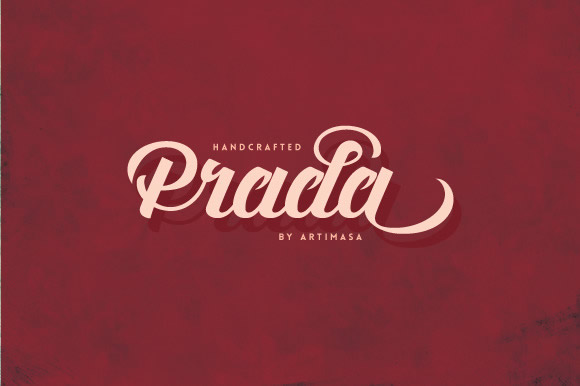 "Handwritten" flash!

La Chic Solid Pro is hand drawn elegance.  Flair for shopping bags and t-shirts.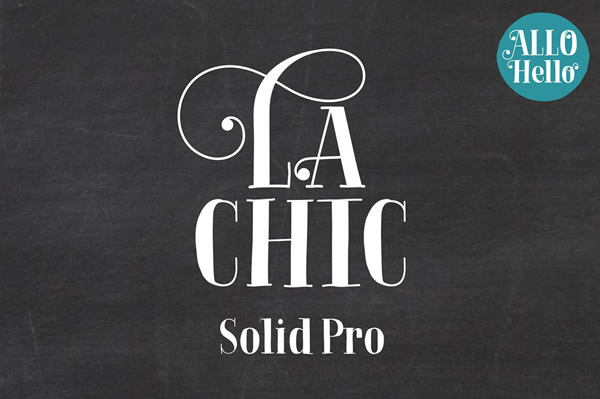 Imperfect perfection!

Gist Rough is retro, rough, and radiantly contemporary, all in one!  A fit for automotive.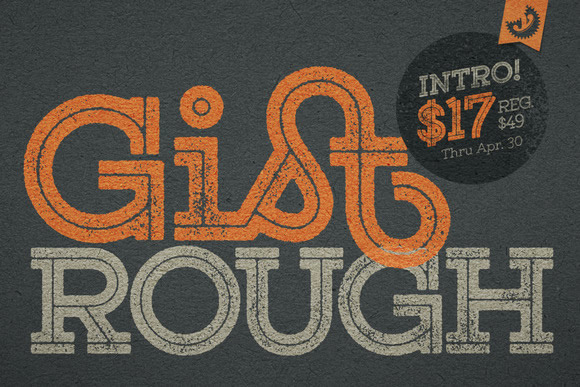 Rugged gravure!

Sharp, yet rounded, and easy to read in all sizes.  That's Halis Rounded.  Movie titles, anyone?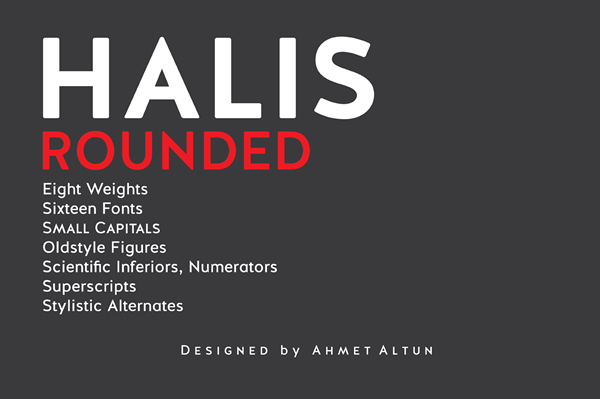 Buffered beautification!

Bourbon is a condensed font that is worldly vintage.  Inspired by, and perfect for, whiskey bottles and barroom graphics.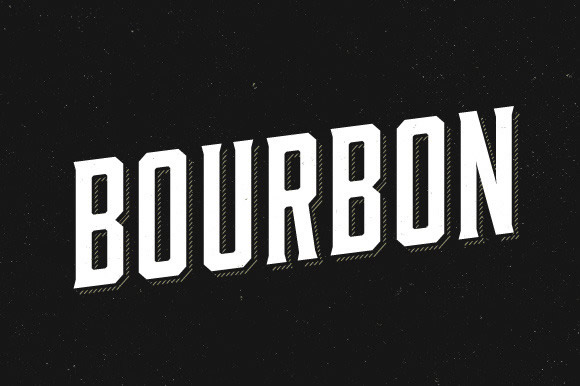 Classically spirited!

Neou is slender, svelte, and seductive.  A natural for neon, and design in that spirit.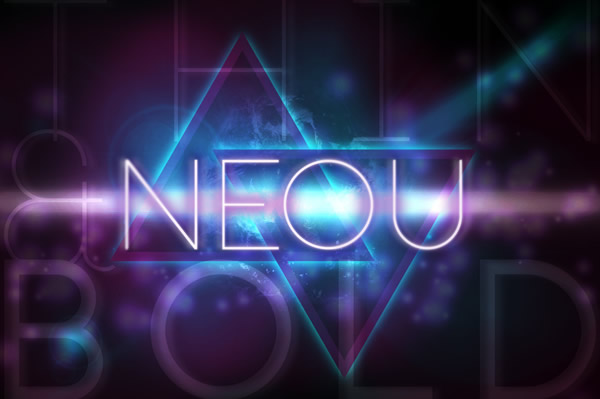 Hit the lights!

Verb is a friendly, practical sans-serif family that is definitely not dysfunctional for design.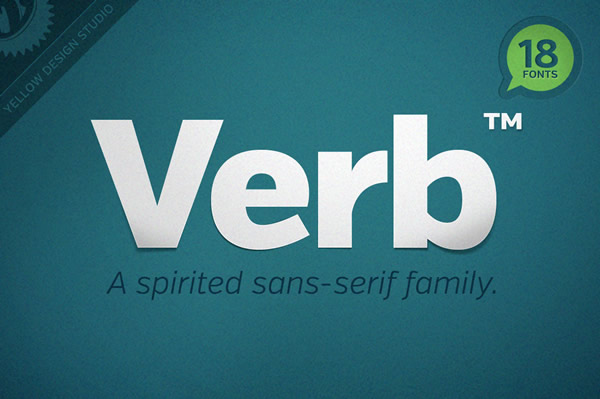 Confident clarity!

Vailsnick Italic merges Sans, Italic, and Script.  For your clients, the result is magic.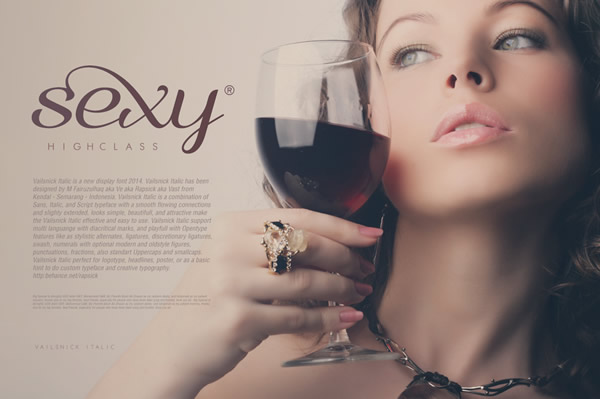 Sophistication!

Shintia is a script face that makes a pretty one!  Fun with flair for posters, newsletters, badges, etc.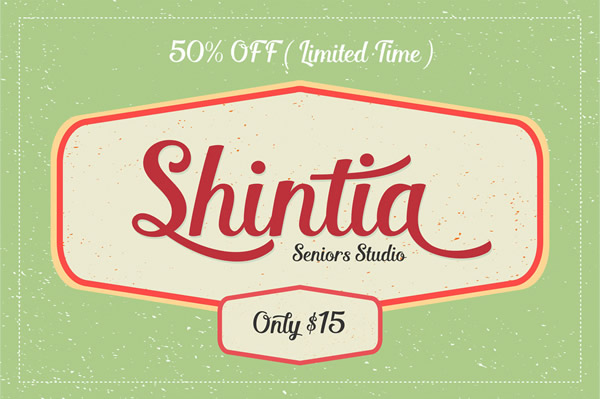 Smile!

Solid, strong, and forward-moving, Commando is a killer typeface for killer projects.  Action movie titles, anyone?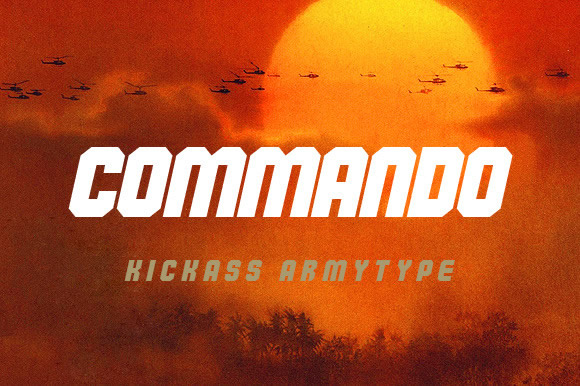 The Swarzeneggar of fonts!

Minimo is a sans-serif font with an asian "slant."  Minimalist and modern for a variety of visual communications.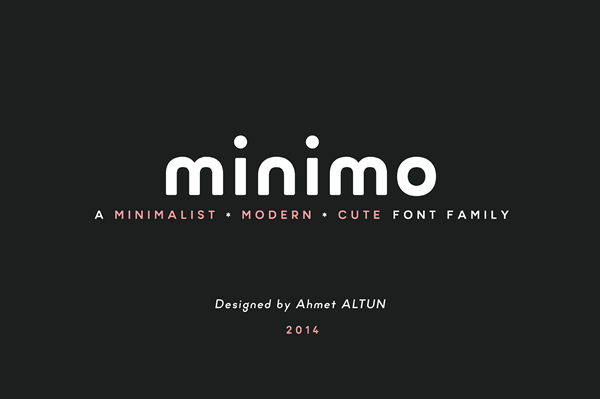 Eastern typography!

Old Europe style for the 21st century.  That's New Berlin.  Drawn by hand with a lot of "heart."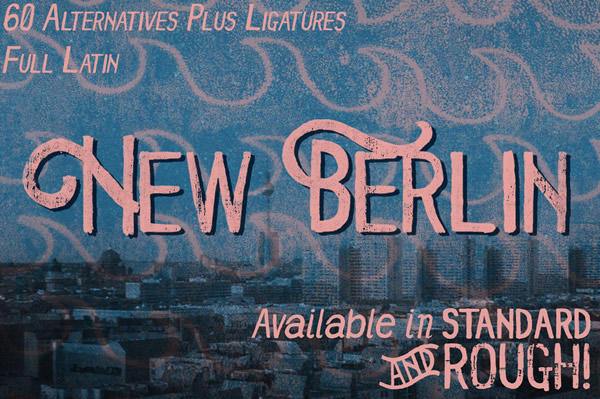 Cabaret!!!

Want an art deco reference to the 1920's with a modern sheen that keeps it present?  Decode is it.


Retro-modern!

Olio is clean and bold.  With this font, create balanced and brilliant graphic design.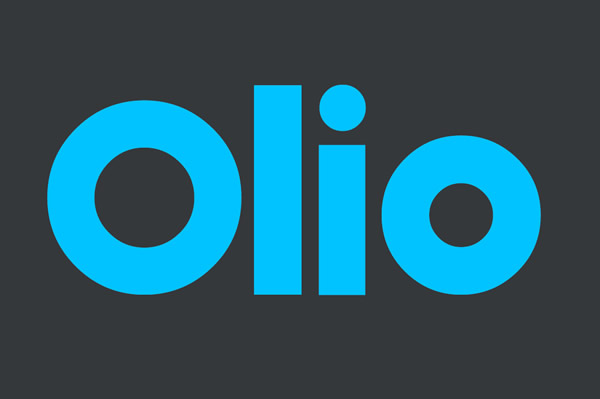 Less is more!

Mythes is a post-vintage typeface that visually defines the grunge, rave scene, and music culture movements.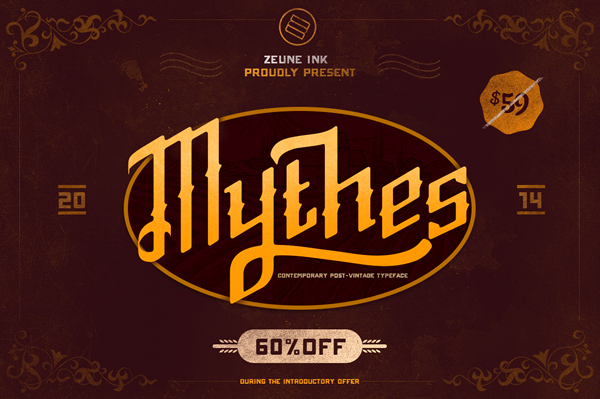 Believe!

Organic Fridays is a font full of serifs and sass!  How 'bout  a menu for a vegetarian restaurant?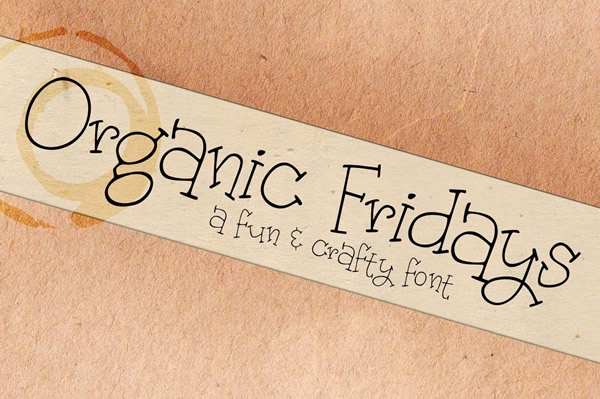 Fun and crafty!

A typeface that looks simple on surface, but is deceptively complex.  Like a femme fatale.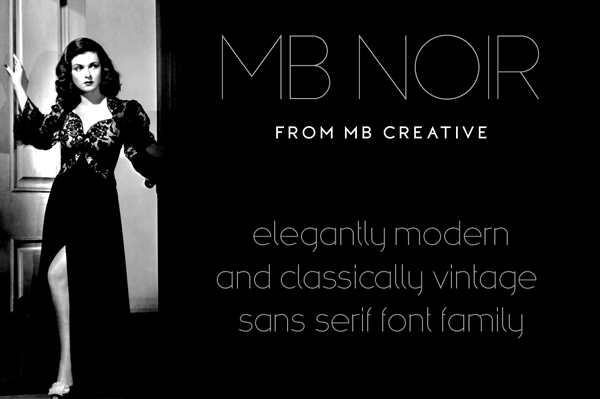 This font for hire!

Fuego is a fiery display font.  In red, orange, or yellow, it sizzles.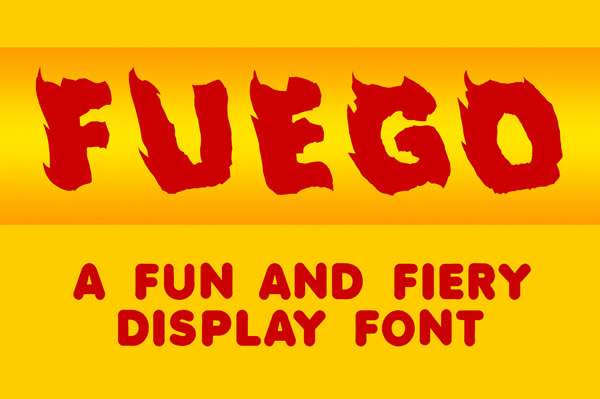 Hot sauce on your palette!

Not a girl, but an equally tantalizing display face, consisting of an irregular but dynamic personality.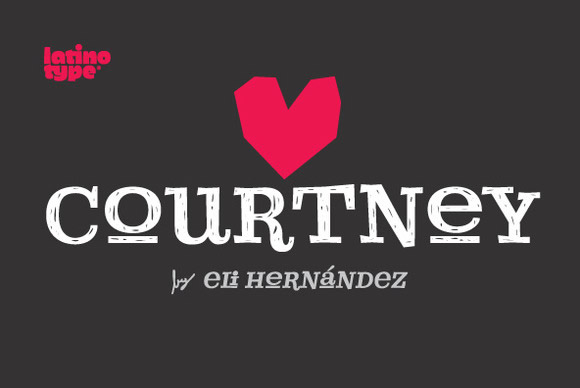 Be mine!

Dark City has a font!  Comicraft and graphic novels have a typographic messenger to help tell their stories.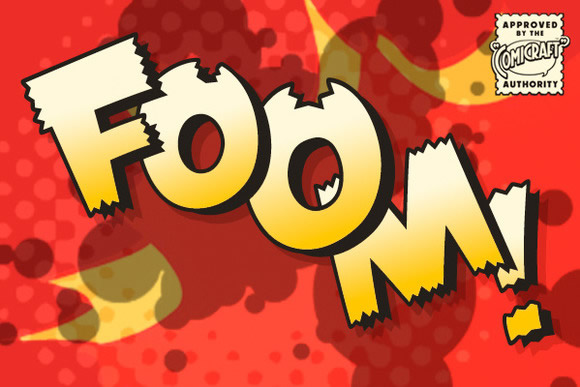 Fee…fi…foe…  FOOM!

Athletico is a layered typeface patterned after college sportswear.  It speaks the "universal language" of sports.


Athletico letters!

An off-center but charismatic font that really leaves its mark.  It's Gab.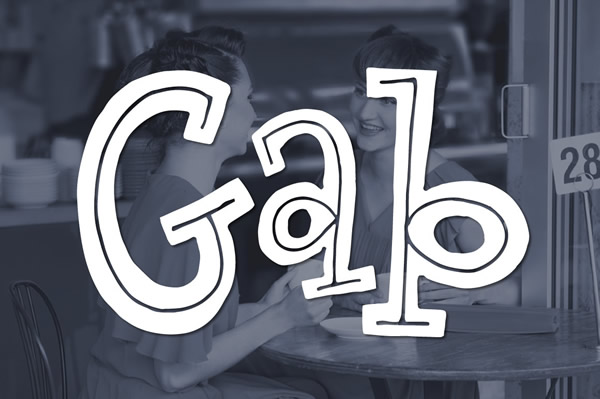 The gift to gab!

Brush creates the feel of a brush stroke in a font.  Fine art for design.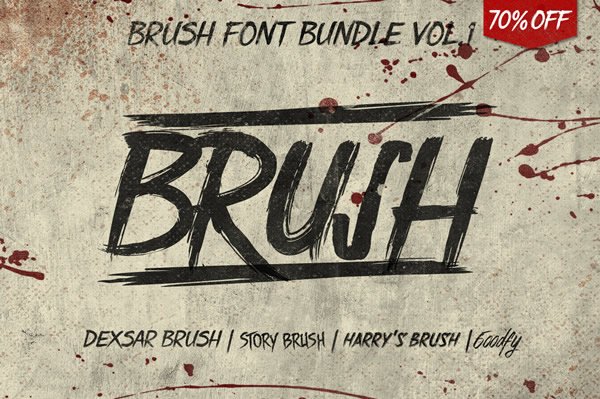 Oil on canvas.  Almost!

Classical typography that transcends technology.  Thron can work on both a book cover or a mobile app.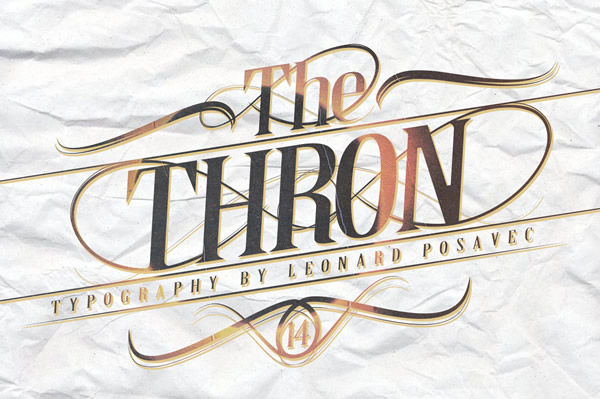 Timeless!

Turn your creative stove on high with Burning, a cool and classy font that will set your imagination on fire.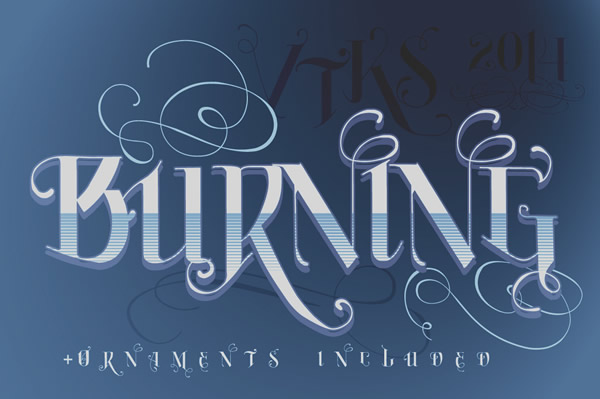 Happy type hunting!

Getting started with hand lettering?
Free lettering worksheets
Download these worksheets and start practicing with simple instructions and tracing exercises.
Download now!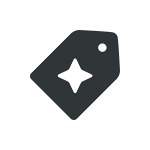 Creative Market