30+ Cool Graffiti Fonts and Graphics
If you've been looking for a way to add that graffiti look to your designs, without the paint fumes, we've rounded up 30 of the coolest graffiti fonts and graphics the Internet has to offer!
Graffiti Fonts and Letters
Take a cue from messages scrawled on urban cityscapes, and display your text in one of these truly unique typefaces.
Urban Graffiti Photos
These beautiful photos capture the vibrancy of raw, urban graffiti. Beautifully composed, each photo highlights the different beautiful aspects of this colorful and energetic street art.
Graffiti Illustrations
Sometimes your projects call out for a spunky, colorful, illustration. I love these highly-stylized and fresh illustrations, which are sure to add a burst of character to any layout.
Ink Splats
Combine any of these awesome vector ink splats, blobs, and drip with text, and instantly give your projects a bold and artsy look!
Inky Banners
Looking for an in-your-face way to frame your text? Place over any of these awesome hand-painted banners and get your message across in a beautiful, one-of-a kind way.
Wall Textures and Patterns
Check out these varied photo collections featuring beautifully distressed and colorful city walls. Filling the need for both pattern as well as texture, these are ideal for backgrounds of websites and flyers.
Splatter Brushes
Fun and messy Photoshop brushes which will give your artwork that just-painted look. I love how you can play with layering and opacity to really amp up the authenticity factor.
What's Your Favorite?
I'd love to know, what are your favorite resources when you're trying to add that edgy graffiti look to your work?
---
Shelly Laslo is the owner of DrawBabyDraw Designs, where she sells handmade design resources which give your work a unique, one-a-kind charm.
---
Getting started with hand lettering?
Free lettering worksheets
Download these worksheets and start practicing with simple instructions and tracing exercises.
Download now!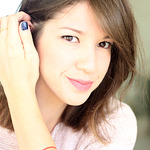 Shelly Laslo
Hi! I'm Shelly, a picture-book illustrator based in sunny Israel. I create thoughtful digital design goods to help your work shine brighter.
View More Posts