5 Fascinating Font Infographics
Typefaces are one of the most important, yet underappreciated, elements when it comes to creating incredible web and graphic designs. While most people think about the aesthetic of their design, color choices, and functionality, few people think about the ability of typeface – on its own – to convey a message. Fonts make up words but they are communicators themselves, and the font choice you make can either make or break your website/digital communication. Want to know a little bit more about where fonts came from, how they work, and why they're so important? Check out these 5 awesome infographics below.
1. The Psychology of Font Choice
Fonts are crucial in this business in terms of honing your brand, as well as eliciting a certain emotional response from your customers. Do you want to come across as professional and buttoned-up? Or do you want customers to think of you as a friendlier, more approachable business? Either way – the fonts you use on your website and marketing materials can help you get that message across. Check out this infographic about the psychology behind different types of fonts.
2. Type Classification Personification
Want a little more clarity about the different classifications of fonts themselves? This infographic about type classification personifies each group of typefaces, so you can clearly see the nuts and bolts of what makes up each group.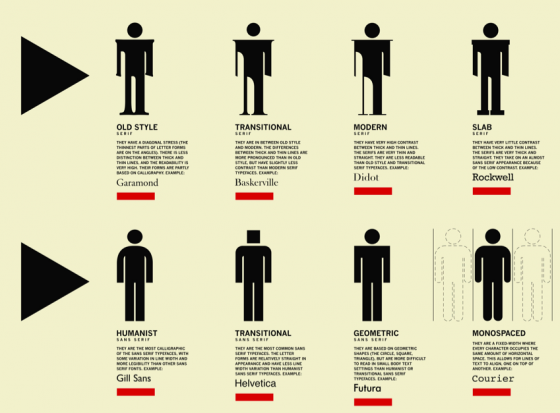 3.History of Typography
Ever wondered where your favorite font came from, or just where fonts in general came from in the first place? This infographic from Mashable offers a comprehensive history of modern Typography, starting with the founding of the written language as we know it in the year 100 AD.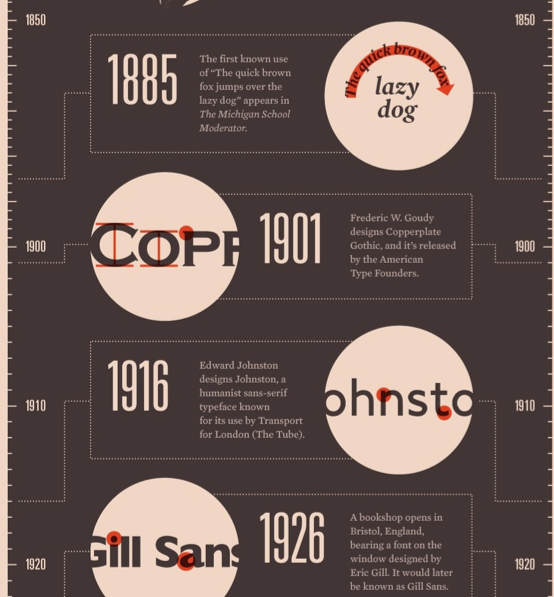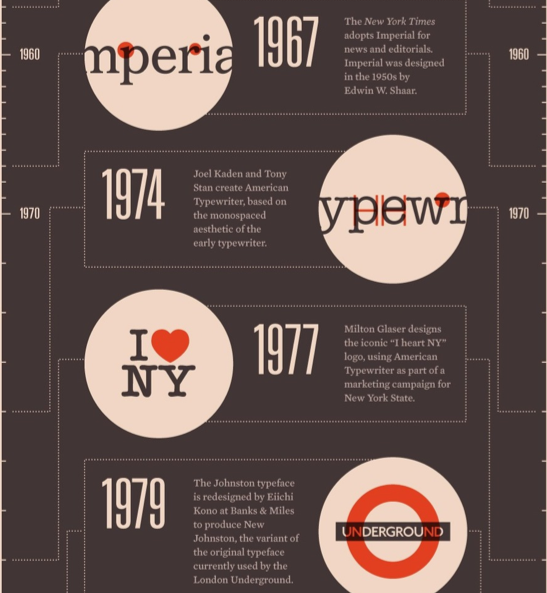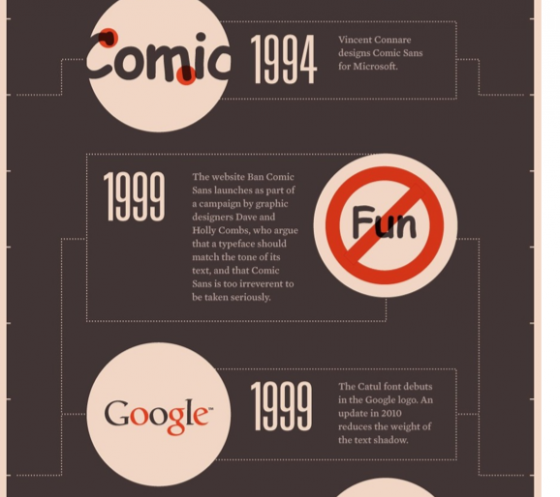 4. Periodic Table of Typefaces
The periodic tables of the elements organizes chemical elements into rows, columns and groups based on complexity and makeup. This Periodic Table of Typefaces does something similar with typefaces – arranging typefaces by complexity and relation to one another. This is an interesting way to think about how one font relates to or compares to another.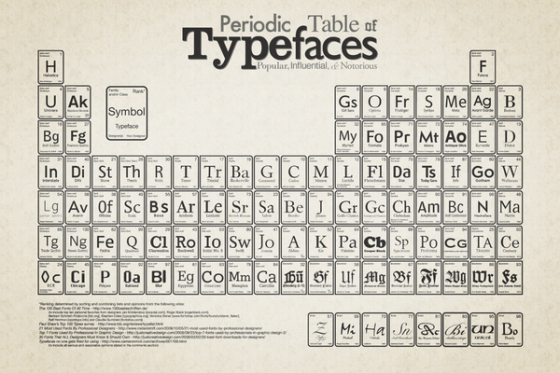 5. So You Need a Typeface?
Ever get overwhelmed by the sheer number of font choices out there? Check out this infographic then, which is a complex and comprehensive chart with lots of questions to lead you to the right font. Also – never thought that fonts are particularly funny? This flowchart will make you think again, packing comedy into every twist and turn.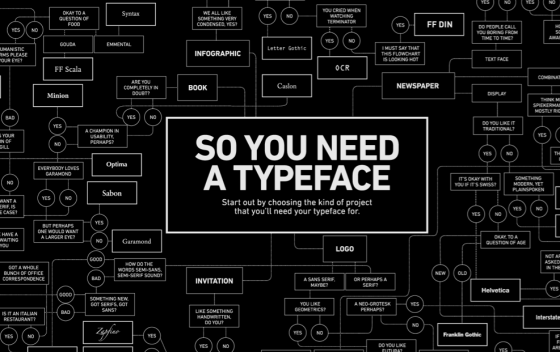 Getting started with hand lettering?
Free lettering worksheets
Download these worksheets and start practicing with simple instructions and tracing exercises.
Download now!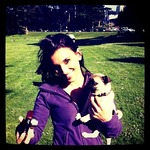 Maryam Taheri
I'm a recent graduate of the University of San Francisco with a degree in Biology and a passion for the creative arts. I love building websites, trying new things, and I have a passion for social media.
View More Posts