5 Old-School Web Features that (Sadly) Still Exist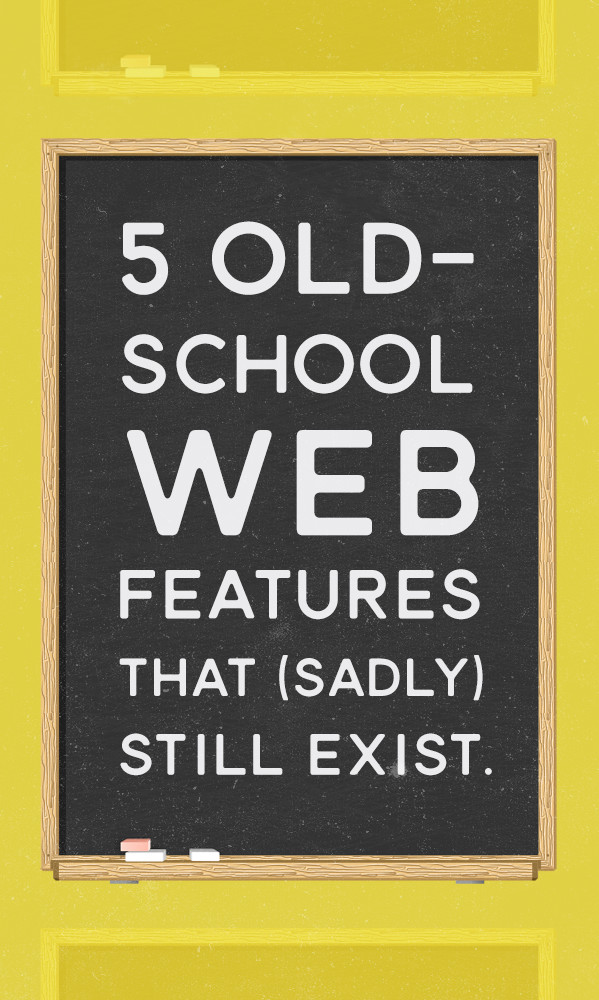 I adore how the web evolves on a daily basis. New design trends appear all the time and fresh color ideas swing into fashion as the seasons change. So why is it that some web concepts still exist after more than a decade of annoying their users? I can't answer that, sadly, but I can identify the worst culprits so that we never try to implement them, ever again!
Let's start with debit card forms.
1. Long Payment Forms
Bank cards have a lot of information on them: card number, card type, sort code, security code, issue number, start date, expiry date, and name on card. Back in the day, all of this information was requested by legacy systems and Stripe was one of the first to minimize the design of debit card forms. Currently, most of the information isn't required at all. Instead, websites can infer the data rather than trouble the user for it.
Indeed, the extra information does help to reduce fraud cases but it's overkill in most situations, and as you may have realized, user experience (sadly) wasn't a huge concern once upon a time.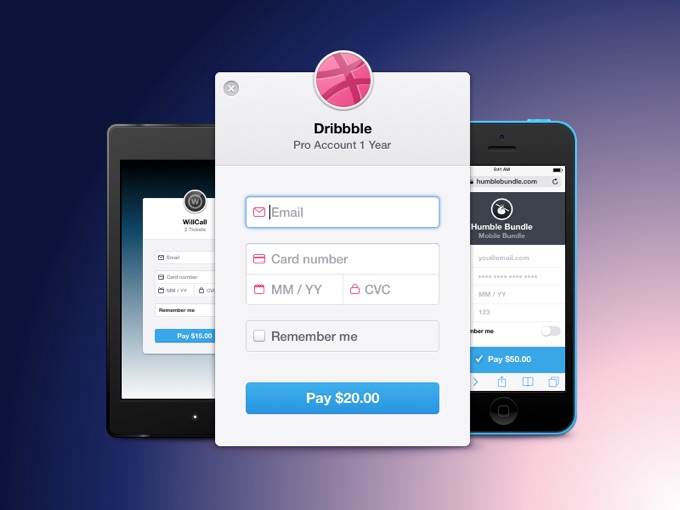 2. Newsletter Unsubscribe and Redirect
Ahh, waking up and finding 2,845,376 unread emails from newsletters we don't even remember subscribing to – yep, we've all felt that shred of regret. Pretty much all newsletters offer an unsubscribe link, but for some websites it certainly doesn't end there. Nope, some websites can make it really difficult.
If you're not forcibly redirected to their homepage, you're forcibly asked to confirm your decision to unsubscribe, and what's worse is that they send you an email telling you they won't send you any more emails. We've come so far in understanding user flows, yet user experiences like these still exist.
Mailchimp may be the best example of how to handle unsubscribers. First you click "unsubscribe", then you close the window. Simple!
3. Full-Screen Invasions
Most websites track users with cookies, so when you visit for the first time, the website knows you're visiting for the first time, but decides to invasively ask you to subscribe, like or follow the website anyway. You don't know if you'll enjoy the content yet, or if the user experience isn't all that brilliant, so why on earth would you want to commit to their service? Let the user evaluate their experience first, and then ask to connect.
As for full-screen ads, well that's simply a no-no.
4. Default Email Client
If you're running a small website and you're not expecting very many enquiries, fair enough, maybe a "contact us" form isn't quite necessary. Instead, offer a customer support email address and let users copy it into their email client. What you shouldn't do is have a link that appears to navigate to a contact us and instead try to open the users default desktop mail client.
We have so many mail clients available to us now (most of which we access via the web), so assuming the visitor uses either Microsoft Outlook or Apple Mail is a terrible, terrible idea.
5. Old-School Icons
For a long time after floppy disks became obsolete, the floppy disk icon was still used to represent a "save to" action. For a while this actually made sense because users were familiar with the icon, but now, kids are learning the ways of the internet as young as three and they have no idea what a floppy disk is.
Modern websites use a hard drive icon, but the floppy disk isn't exactly hanging on for dear life. Come on guys, let's ditch it!
Conclusion
In the last decade we've become much more educated about user interfaces, and as new trends appear on our favorite websites, our knowledge of website interaction only increases. Not so long ago we were debating the clarity of the hamburger menu, but while we were arguing about it, everyday internet users began to find its existence relatively normal, and now it's here to stay.
I can't answer the question of why some old-school concepts still exist. Perhaps it's a result of lazy designing? Just like Stripe reinvented transaction forms, and the way that somebody introduced the hamburger menu, designers of all types should also be looking to reinvent existing concepts to accommodate the ever-changing needs of internet users.
Have a UX pet-peeve? Mention it in the comments below!
Daniel Schwarz is a full-time design writer and digital nomad. He's the founder of Airwalk Studios, a company that recently switched their interests from freelance design to content creation. Now they're working on writing books and magazines for design enthusiasts. Daniel is 25 years of age, originally from London.
Getting started with hand lettering?
Free lettering worksheets
Download these worksheets and start practicing with simple instructions and tracing exercises.
Download now!