5 Secrets to Save Money On Design Services
Design services: every business needs them, but some can't afford them— or at least, some believe they can't afford them. For those penny pinchers out there, we've collected some money saving tips that will cut down your design spending so you too can have an amazing web and print presence.
1. You don't always need a complete redesign
Starting from scratch is a good feeling, but it doesn't always fit the budget or your best interests. There is almost always room to work and improve on something that is already built. With time, cautiously reshaping work will help refine it. You often see large brands like Google and Instagram making small tweaks to their logos instead of going for a complete redesign. Beware the designer who urges you to start over, even if it is with the best of intentions. Remain in control of the vision and weigh the costs of starting from zero.
2. Hire someone who has already done similar work
Think about it this way: there's a reason Jackson Pollock never succeeded in interior design. Pick the right artist for the right job. Look through a designer's portfolio and try to imagine what their finished product might look like. If you can't picture it or it doesn't match your expectations, don't bother. You'll save countless revisions and changes in the future as you try to work your way into each other's minds.
3. Supplying the theme or template will save you money
Yes, everyone wants a completely unique design, but be realistic. Are your customers or clients really going to critique you if there are minor structural notes, fonts, or colors that they've seen before? Probably not. Save some time, money, and stress by getting a template from an online marketplace like Creative Market.
Pre-made design pieces are cheap and incredibly useful when properly used. Aside from saving you (and your designer) precious hours, templates can also help convey your vision for the project.
4. It's okay to shop around
The savvy seeker will carefully examine all options before making a decision. However, this doesn't mean having ten designers do a full mock up before you make the call. Use careful discretion while looking through a pool of choices, but narrow it down to just a few before asking for any sort of mock up or "audition." Another pro tip: always shop. Stay updated on online graphic portfolio sites like Behance or Dribbble. You can make a shortlist of designers that catch your attention for ease when it comes down to hiring.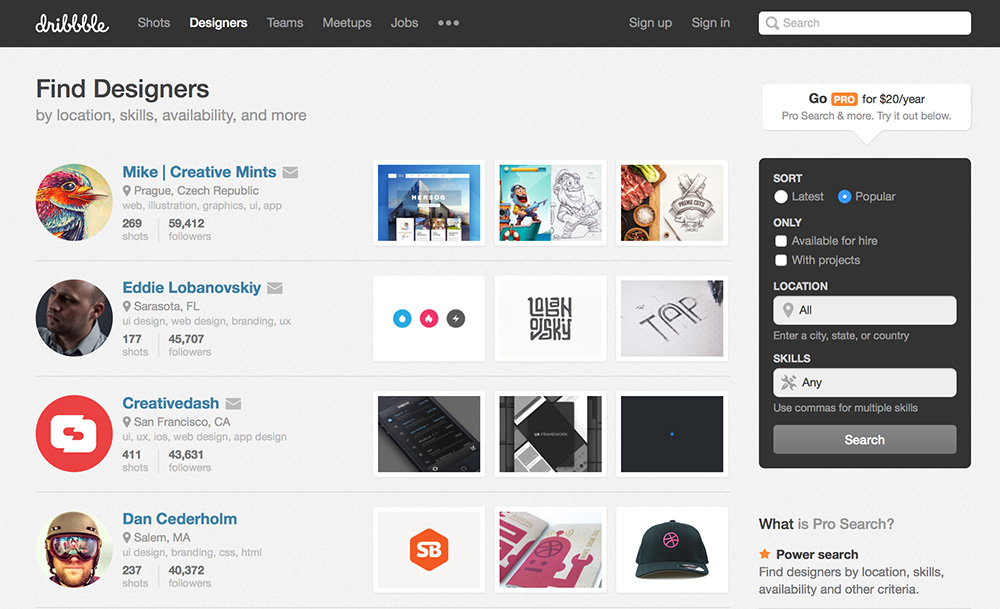 Save
Pro tip: There's a special section on Dribbble where you can find designers that are up for hire.
5. Use a service
If you're having trouble finding someone that you can trust with your vision, try a service like Crew. You simply describe the project you need help creating, and Crew will match you with skilled and affordable designers. They will also help you through each part of the process even the tough steps like payments and contracts
---
If you follow these five tips and keep a careful eye on your budget, you'll be able to get the design you need without spending the money you need for everything else. The most essential piece of advice when going through all of this is to be patient and research as much as possible. There are dozens of ways to get things done on the cheap.
---
Products Seen In This Post:
---

Free lettering worksheets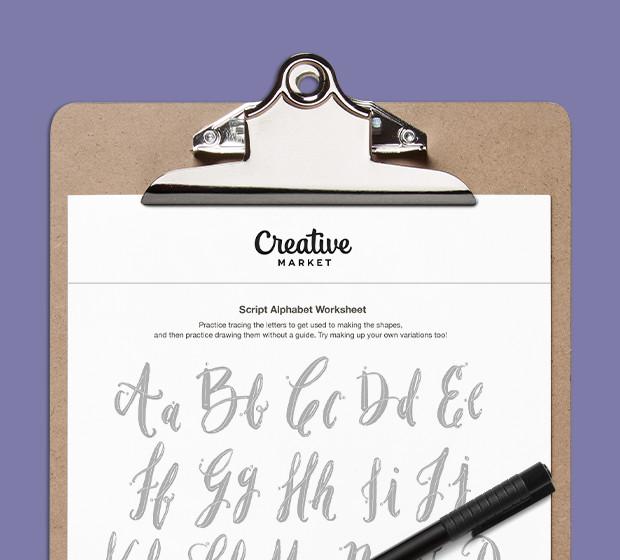 Download now!

Getting started with hand lettering?

Download these worksheets and start practicing with simple instructions and tracing exercises.
Download 6 Products for Free
Making beautiful design simple & accessible to all.
---