50 Must Have Back to School Design Resources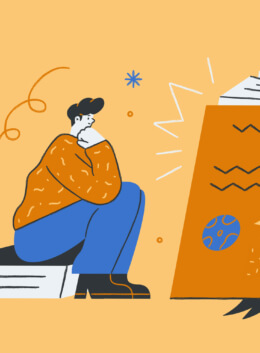 It might be hard to believe, but fall is just around the corner and it's time for kids and teachers to prepare for back to school. This means reconnecting with old friends, meeting new people, decorating classrooms, printing worksheets, and more! Check out the unique creative resources below.
General Back to School Resources
The Cute School set by kostolom3ooo, which contains graphics of school items with happy faces and smiles, is a great way to create a fun, happy mood to greet kids when they come back from summer.
Also from kostolom3ooo is the Cute School Backgrounds set, which is a set of backgrounds featuring happy, friendly, cartoon school items. This set is an excellent selection of templates for flyers, worksheets, info from and more.
Looking for school-related icons for invitations, t-shirts, websites or wrapping paper? This "Back to school alphabet & icon" by Magic & Dreams is an outstanding collection of 14 doodle icons and 4 seamless patterns.
The Back to School – infographics set by Marish is an excellent resource for anyone in education looking to create an education-related infographic.
The Back to School Pack form Inkant Studio is a great resource for flat graphics relating to school and education.
Sir.Enity's back to school icons vector concept is a set of graphics and icons relating to school. The set contains 5 files of different icons, and they can be used both in web and print graphic design.
The Back to School set by elfivetrov is a resource for school posters and wall decorations.
Reading Resources
This set of Hardcover Book Mockups from Pixelglow is an excellent resource for any reading teacher. The set contains 4 PSD files and 4 JPG files, and they can be personalized to match or cover any book.
This digital paper collection by Katydid77 is an excellent set of graphics for backgrounds, book covers, bulletin boards, and scrapbooking.
The Paynter and Company bookmarks set contains beautiful bookmarks for students to use to mark their places in books.
This set of flat icons by Marish is a great resource for a school library or any teacher organizing a bookshelf by genre.
Pile of Books by Windu is perfect for anyone looking to decorate a library or reading area with a poster. This graphic can also be used as a background for a reading flyer.
This set of illustrations by Marish is a provides images that are useful for creating infographics about reading or books.
Spectacles is a reading area decoration by the Image Shop that can be used as a print-out poster or web background.
Writing Resources
This image of a student writing in a park by furtaev.ru is an inspirational image to be used for decorating a classroom or on a writing website.
Melanie Helena's image of old-fashioned wood pencils can be used for decorating a writing classroom or used on a class website.
Looking for a set of pencil graphics of different sizes? Take a look at the set of graphics/illustrations by Do2design.
Anyone designing a website about writing should check out this set of pencils in flat design, designed by Leonard.
This illustrated set of writing icons by Medialoot is an excellent resource for anyone creating posters or flyers relating to writing or a website for writing classes.
This image of a little boy writing would work well in a class newsletter, on a school website or as a classroom poster.
This vector illustration of a typewriter is a great graphic for a writing teacher's website design.
PE Resources
Coaches of sports or PE teachers can use these icons to designate areas of a gym, to design a school's sports webpage or to decorate a school gymnasium.
Graphic Supply Co.'s selection of sports icons can be a great way to designate areas in a gym or locker room, or even to design a school sports website.
Elfivetrov has created an excellent set of sports icons to decorate a gym or school sports website.
This collection of sports silhouettes by JumboDesign can create cool flyers, posters or be used for an artistic web design.
Any baseball coach or PE teacher will enjoy using this baseball photo to create spirit in a gym, locker or dugout.
Pixan Graphics has created a sleek and sophisticated set of flat design sports graphics for print or web design.
This set of buttons by Sidmadesign is suitable for icons, for use on a sports website or to designate areas in a gym.
Studio1901 has created a beautiful photographic of an image of a girl with a bicycle.
Music Resources
Get kids in the musical spirit with this set of music icons by Marish that can be used to promote band concerts or recitals, or decorate a school's music room.
Music teachers who want to create an informative and sleek flat design music infographic can use these graphics by Marish.
Sir.Enity has created a beautiful, bright set of flat musical instruments graphics to use in a music or band room.
Create flyers or music websites with these backgrounds with vintage flair from Sir.Enity.
Designate areas in a band room or create a school music website using Sir.Enity's set of flat music instruments icons.
Math Resources
Make math fun, not scary, with this cute calculator illustration from Ryder Doty.
VoxelFlux has a set of graphs that can be used for decorating a math classroom or on a website, and each graphic comes in 4 color schemes and is fully editable.
This graphic by bvdesign will likely encourage math discussions in the classroom.
AlexaVectorDesign's set of math icons can decorate math worksheets, designate areas of a math classroom or help label a math website.
Science Resources
This fully-editable illustration is a helpful resource to explain the different stages in the water cycle: evaporation, condensation, precipitation and collection.
Teach kids about space and astronomy with this set of space icons by Teneresa.
Learn about space while having fun with these printable worksheets that are also editable as vectors.
These crystal icons by Michlomop can accompany any lesson about geology, crystals and stones.
Beatriz Gascon's Human Eye Cross-Section can aid any biology teacher in teaching the science of the eye.
Design a science website or decorate worksheets or fliers with these science icons by Sunny_Lion.
Science & Medicine: Use these flat icons by sidmaydesign to organize a science website or designate areas in a school science lab.
These are basic, straightforward and simple science icons in black and white by Medialoot.
Get a huge selection of simple vector science icons from VoxelFlux.
Teach cell structure components like the membrane, nucleus, and cytoplasm with a beautifully illustrated diagram.
Learning about elements has never been this fun. IciPici's bundle includes a poster in two color options and worksheets.
Any chemistry lab will benefit from the addition of decorations using these chemistry graphics by Marish. They are also great for creating helpful infographics about chemistry for students.
What Did We Miss?
This huge set of back to school design graphics should be enough to last you all the way until next year! We're seeing lots of great daily uploads into these categories though so if you spot something awesome that we missed, let us know in the comments below.
---
Products Seen In This Post:
Getting started with hand lettering?
Free lettering worksheets
Download these worksheets and start practicing with simple instructions and tracing exercises.
Download now!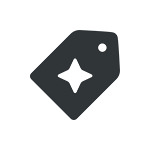 Creative Market