7 Tips on how to Boost Your Freelancing Visibility
*This is a guest post from Elena Simionescu, you can learn more about her at the end of the post*
So you're a freelancer now. That means contracts don't just come to you because you work for someone and they tell you what to do. That means that, at least in the beginning, you're the one who has to actively pursue clients in order to establish a steady influx of work. How do you get more clients? You get more people to know that you exist, it's that easy.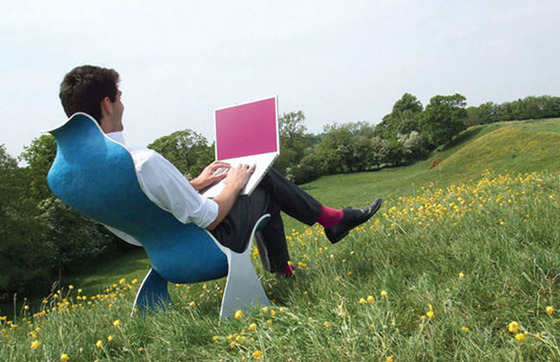 That's why, beyond all the design resources or vector packs you create, the most important thing you can do for yourself as a freelancer is to boost your freelancing visibility. If someone doesn't know you exist, they can't quite hire you, can they?
Well, your visibility is very important, and we'll get to that in a moment. First, though, I'd like to take a moment to talk to you of something that's very important when deciding to raise your visibility. You have to already be very good at what you want to get people to know you for when you start. It makes sense, doesn't it? If you raise your profile and become well-known but aren't good at all, then you're just sabotaging yourself. You know that first impressions are important, and you don't want people to remember you as the substandard designer that everybody's heard about. That's why, before getting started to follow any of the tricks on this list, when establishing yourself in a new freelance field, make sure you get plenty of practice at it and only start doing these things once you're very good. That will give you an advantage over all the less prepared people that try to wing it and learn as they go.
In order to boost your freelance visibility, you need to have a strong online presence and redouble your marketing efforts. If you can't find yourself listed in all the places where a person who doesn't know much about freelancing might expect to find someone like you, then you need to try harder.
In order to become more visible, there are a few simple steps you can take. Now a lot of these are similar to 'white hat' SEO techniques. They're the gift that just keeps on giving, solving all of your visibility problems, one by one.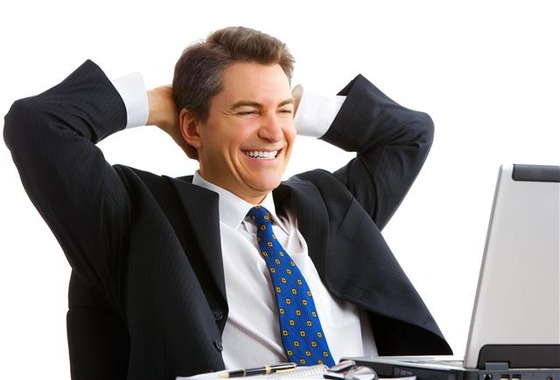 1. Get a Website
First of all, and since we're on the topic of SEO, if you don't have a website, get one. A portfolio on a site like Behance is fine and dandy, but it doesn't really look like you're a professional until you've got your own website, does it? Also, since you're most likely in the freelance design business, then you should maybe brand the website especially towards your specialty and your particular niche.
2. Write Blogs
Use blog posts wisely. They're a great way to become more visible. They prove you know what you're talking about and, like we previously mentioned, frequent, quality posts are a great SEO tool that will help your website get listed higher in the search engine results.
3. Google Webmaster Tools
While we're on the topic of your website, do make sure and register it for Google Webmaster Tools in order to figure out how to make your site better. The tool suite offers such handy tools as HTML optimization, site maps, lets you know what possible crawl errors your site has, as well as giving you statistics on how often Google crawls your website, lets you know how much traffic your site is getting and what search queries result in clicks on your site.
4. Guest blogs are your friends
Do guest blogs. These also present double advantages. First of all, they increase your visibility by making you known to the readers of other blogs or sites. Second, they're also a great SEO tool, as they generate back links to your site. Make sure the guest blogs you write are among your best pieces. Their purpose is to impress people who don't already know about you and follow your work – so do your best to do that. Really put in 110% work into them.
5. Use social networks
Since we're still on your online profile, you should know that you should also strive to raise your social media profile. Not just on professional sites like LinkedIn. Use Facebook, use Google Plus, use Twitter. Use them to engage users. Generate compelling content. Don't just spam links to your blog (although those are important). Generate tailor-made content for each one of these social networking sites. And remember the golden rule of social networking: don't be condescending!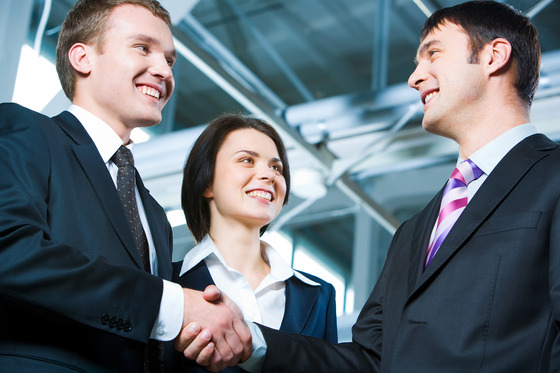 6. Offline is as important as online
Your offline profile is just as important as your online profile. And, offline, you'll find it's all about networking. Networking seems unnecessary but, take our word for it, it's not. Connect with various people in your field and in connected fields like webmasters, bloggers, internet writers, internet marketers and any other profession that has something to do with what you do. Your business will thank you for it. Use professional meetings to meet prospective clients. Join your local Chamber of Commerce. Join any kind of professional society you're qualified for. The more active you are in this society, the bigger the results of your membership.
Again, write guest articles. This time not for blogs, but for your local newspapers. They're always looking for new columns and you can benefit by getting a lot of local visibility fast.
Give a class on your profession. Make it interesting. Make people want to hire you. It's important.
Basically, do anything that you can to meet as many people as you can in a professional capacity. That will improve your profile enormously. If you work in the creative industries, don't think that going to a lot of parties in order to network is beneath you. Talk to the DJs, talk with the resident illustrator of the event, have a friendly chat with the person that organized the event. That's how you network.
7. Be a smart freelancer
Other tips we could give you are the usual freelancing tips & tricks: understand distractions, avoid them, create a good portfolio, understand that this being freelance means being on your own, for better or for worse, don't undercharge for your work and don't overcharge for it, don't get fooled by a big number for a contract, always check what the hourly rate is, always get a contract and so on.
That pretty much sums up our list of tips and tricks on how to get more visibility for your freelance business. You, the freelance designer, the freelance writer, the freelancer in general, have your work cut out for you. That's OK, though, because it's great work and it's fun. And, most importantly, it's work you're passionate about, otherwise you wouldn't be freelancing, would you?
Freelancing as a career choice is a bold move, let's face it. But it's a highly rewarding one too. Don't be fooled by the apparent advantages nor by the apparent disadvantages of it. Those, you'll find, always have an down- or an upside.
So, if you want to start working freelance, go for it, it's great work. If you've already started but are having trouble with it, don't worry, there are things you can do to improve your situation. If you're already an accomplished freelancer with lots of contracts and a steady influx of work, well, congratulations!
Which of our tips did you find useful? Found one that's not that great? Have something to add to one of the points we made in this article? Have a question? Don't hesitate to use the comments section below, that's what it's there for!
Author bio:
Elena Simionescu handles PR for Pixel77 and Inky Deals. She takes design tutorials and design deals pretty seriously and in her free time, she watches a lot of movies. Like a lot, a lot. Get in touch with her on Twitter and Google+.
Getting started with hand lettering?
Free lettering worksheets
Download these worksheets and start practicing with simple instructions and tracing exercises.
Download now!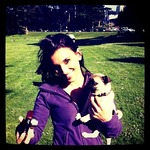 Maryam Taheri
I'm a recent graduate of the University of San Francisco with a degree in Biology and a passion for the creative arts. I love building websites, trying new things, and I have a passion for social media.
View More Posts