How to Write a Recommendation Letter
In the world of web design, a letter of recommendation can go a long way toward helping new clients feel confident in who they are hiring. If you have recently been asked to write a letter of recommendation and are not sure where to start, here are some ideas for creating an effective letter.
What Is a Letter of Recommendation?
A letter of recommendation can often be crucial to the success of the person you are writing it for. Whether it is for a college application or a new job, the letter you write must not only be grammatically correct, but it must also convey the right information for the intended audience. When you are writing the letters of recommendation, try to bring people to life and give the reader a real sense of who they are, based on your experience with them.
Gather Information for the Letter
Before you start writing the letter, be sure you know all you can about the person, so your letter sounds authentic. If possible, ask for a resume or a written summary of work and experience. It may be helpful to ask about long-term goals and next steps in the career plan.
You should discuss both their strengths and their weaknesses in order to craft a strong and honest message, but try to mostly highlight their strengths. When you are finished, it can be helpful to look the letter over while imagining yourself as the person you are sending it to in order to see what you think about the recommendation.
What to Put in the Letter
Basic guidelines for constructing an effective recommendation letter can include the following:
An introduction of you, your qualifications and how you know the person you are recommending.

State specific examples of the recommended person's achievements as you know them.

Relate that person's experience to the job requirements.

Get personal, perhaps by commenting on communication skills.

Include a final positive statement of recommendation as the closer.

Offer to provide additional information upon request.
The Mechanics of the Letter
Always tell the truth, but keep the letter positive. Also, stick to direct statements rather than vague language. Rather than saying, "I believe so and so will…," you can simply state, "So and so will…"
Most importantly, always review the letter for grammar and spelling. Better yet, have someone else read it. It is very difficult to proofread your own writing. Make sure you correctly spell the name of the person the letter is going to. Double-check any titles or degrees, as well as the company or organization's name and address.
Take Time To Do It Right
Allow ample time to write the letter. It can take one to two hours to write an effective letter of recommendation for someone. Take the time to gather your information and write it well.
A well-constructed and well-written letter of recommendation can make all the difference to someone. However, it is important to remember that the recommendation letter is not just a reflection of the person you are writing it for, but it is also often a reflection of the writer. Put your best effort forward by following these ideas.
Recommendation Letter Examples
If you're still struggling to your recommendation letter started, check out the following resources for some solid example recommendation letters.
Stationery Templates For Your Recommendation Letter
You'll want to make sure that your letter of recommendation looks great as well. To help, here are some top-notch personal and corporate stationery templates.
Getting started with hand lettering?
Free lettering worksheets
Download these worksheets and start practicing with simple instructions and tracing exercises.
Download now!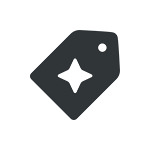 Creative Market