How to Get Out of a Creative Rut
All inventive folks know that creativity comes in bursts and waves. It's completely natural to ebb and flow a bit in your work. A creative rut, however, is something different. Creative ruts extend beyond the usual ups and downs and tend to last much longer than a typical lull in creativity.
Feeling like you don't have the power to get out of a creative rut only makes it worse. That's why it's good to have a few go-to tactics that can get the creative juices flowing again. Here are a few suggestions that can help you tap into your creative well and limit the severity of the rut.
1. Make Space for Creativity
Creativity needs room to grow. If you're constantly busy and never allow yourself time for thoughts, ideas and inspiration to bloom, it's no wonder you're feeling stuck. Give yourself a little time and space to usher creativity in. It can be as simple as meditating, going for a long walk, reading or just giving yourself a little time off from the Internet and mobile devices. Remove some of the mental clutter, and you'll be surprised at what is lying just under the surface.
2. Change Your Routine
Sometimes it's simply the monotony of routine that can lull you into a creative rut. Making a few little changes to your schedule can give you a whole different perspective on life. Try waking up an hour earlier, changing your usual lunch location, or working at a coffee shop for the day to give yourself a change of pace and liven your senses.
3. Talk Up Your Projects With Your Friends
There is something to be said about keeping yourself accountable. If you have an idea for a project or need to get something finished for a deadline, talk to your friends about it. That way, you have made a public commitment to doing something creative. You can even work with your artistic friends to come up with more concrete ways of keeping yourselves accountable, whether it's emailing each other a portion of the work every day or getting together to check in and talk about what progress you have made. Feeling like you're not going at it alone helps you focus on the task at hand.
4. Be Consistent
Being flexible about your routine doesn't mean you shouldn't consistently show up for work every day. Whether you like to work in the mornings every day or set aside a full afternoon one day each week, it's important to make sure that you show up for the creative activities that you love to do. Any artist can tell you that a huge part of getting creative work done (whether it's illustration, writing, etc.) is simply setting aside the time to feed it and give it attention. Even if you end up only getting a few sketches or a few sentences down, your brain is still involved in the creative process, which is more helpful than you know.
5. Use Fresh, High Quality Design Resources
When I feel like I'm falling into a lull in my creativity, it really starts to bug me that all my work looks the same. One of the best cures for this is to grab some great creative resources like you'll find here on Creative Market. Whether you're adding some new fonts, a texture pack, or maybe even some fresh Photoshop actions, you'll find that a refreshed creative toolbox is just the kick you need to get your brain going again.
How Do You Beat Creative Ruts?
Have you ever been in a creative rut, dishing out the same old stuff and not knowing how to break the cycle? How did you beat it? Let us know in the comments below.
---
Header image created using Swamp Lake by Premium Coding.
---
Getting started with hand lettering?
Free lettering worksheets
Download these worksheets and start practicing with simple instructions and tracing exercises.
Download now!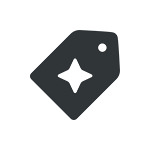 Creative Market