9 Examples of Creative Typography
They say a picture is worth a thousand words…but what about a picture made of words? Words are an extremely powerful tool for getting your message or point across, and when you combine those words with beautiful images you have the chance to get your message to go viral. People love things that 1) look beautiful and 2) convey a message. Typography art pieces are a great form of advertising and presenting important information, as well as conveying emotions to your audience.
Today, we're bringing you some creative examples of typography for your inspiration. We'd love to see what you think of these, and if you can also come up with some examples of unique typography of your own.
Pixar Typography Book
Are you a fan of movies like Finding Nemo and WALL-E? If you are, and you're a type addict these typography images displaying quotes from famous Pixar movies are fun and unique.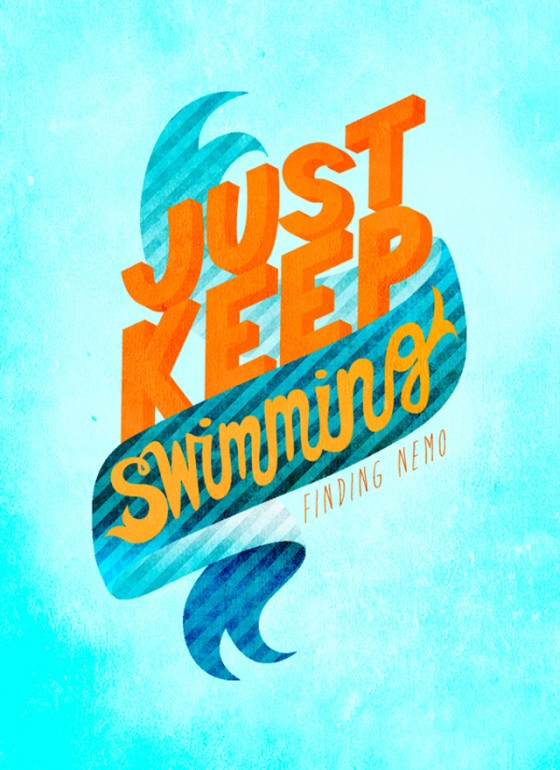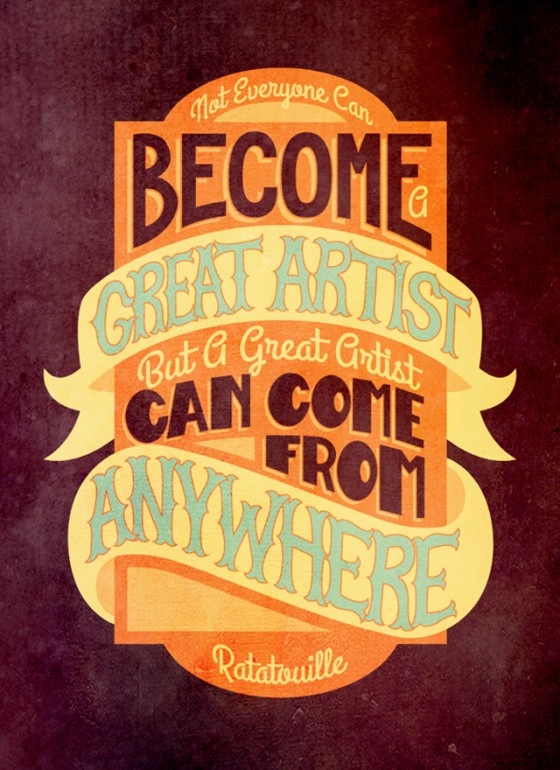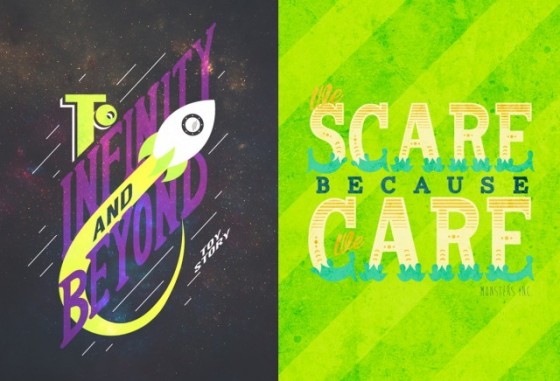 Barcelona Kit for Santos match
The lettering for Barcelona's jerseys will be changed for one match only, and then auctioned off after the match on eBay to raise funds for Itinerarium Foundation. The distinctive lettering is the work of Anna Vives, a graphic designer with down syndrome. Anna works at the Itinerarium Foundation, and the addition of her designs to Barcelona's kit is meant to help raise awareness of her condition. A great use of typography to help others!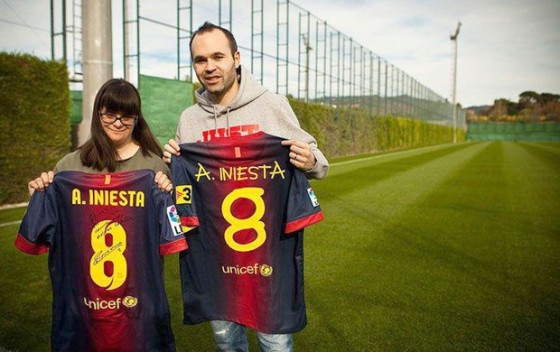 CBC Radio 3 Podcast Lettering by Ben Didier
Ben is a graphic designer and type addict based in Canada, who frequently enjoys cooking tacos and biking throughout the Canadian outdoors. He is the creative mind behind Pretty Ugly Design and Senior Designer at CBC Music. Ben created a series of Black & White custom lettering designs for CBC Radio 3 Podcasts. Although the designs are not extremely recent, he just published them on Behance and I think they're an incredible example of typography.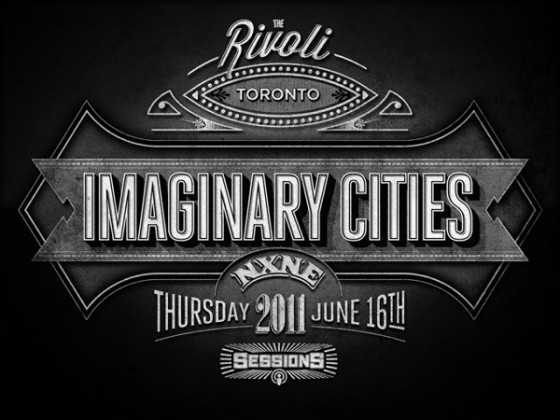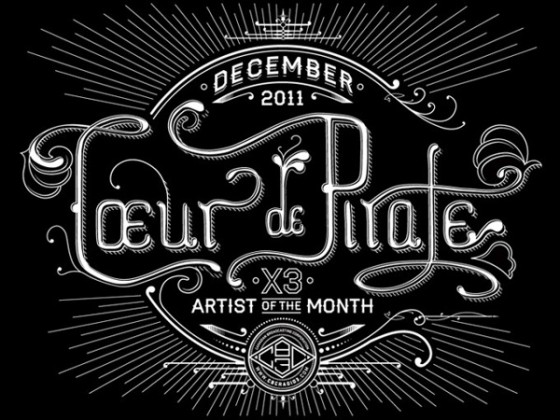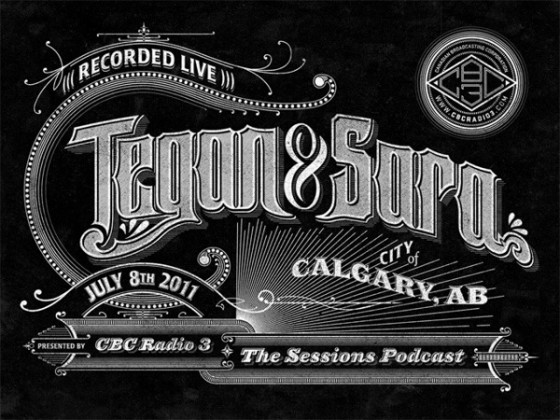 Loving the look of these typography pieces? Use these items to designs with the same look and feel: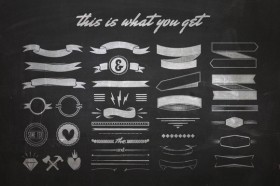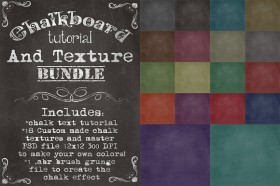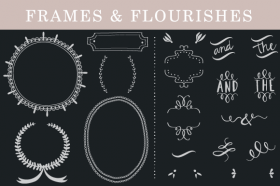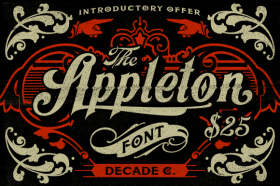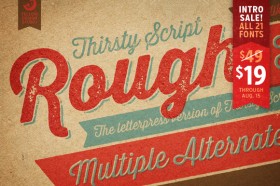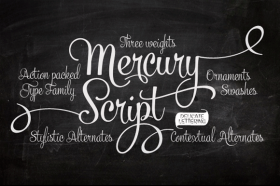 New York Lottery's Powerball Dollar Type
This typeface for the New York Lottery Powerball ads is created out of, you guessed it, money. It's a really ingenious idea, and I love that the design team chose to use money as the medium for the typography.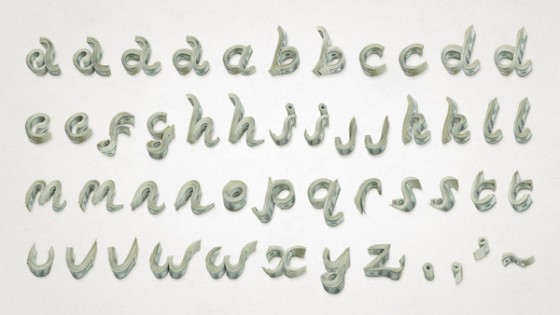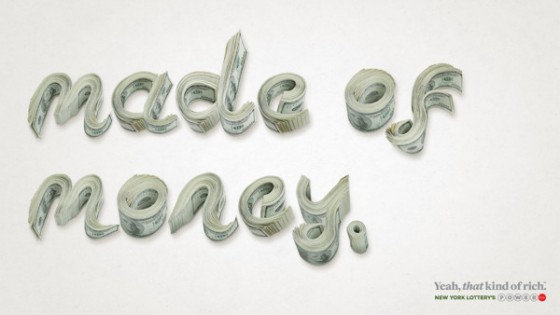 Floral Alphabet by Marusha Belle
If you've ever dreamed of being able to create cute and girly typography art pieces, now's your chance. This floral alphabet lets you beautifully display phrases and words that hold meaning to you.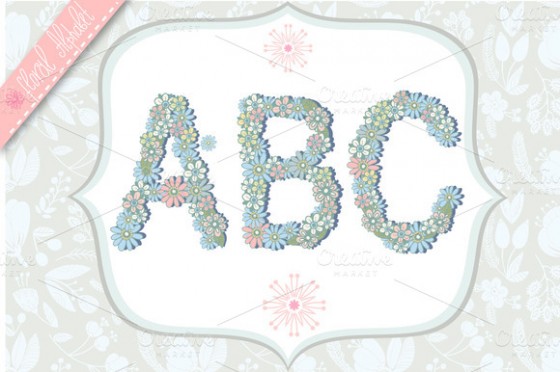 Famous Scientists' Names in Unique Typography Style
Kapil Bhagat, a Mumbai-based graphic designer, chose to display the names of famous scientists in a unique way using typography. It's simplistic and minimalistic, but looks great and conveys a lot of information. What do you think of his method?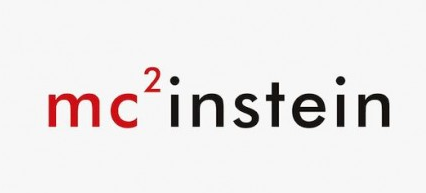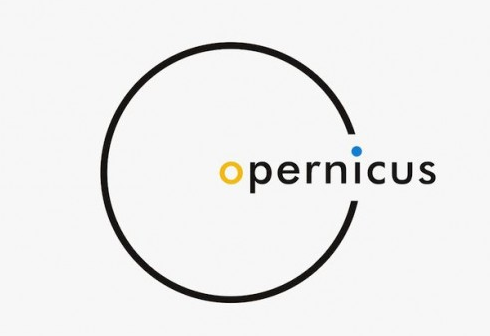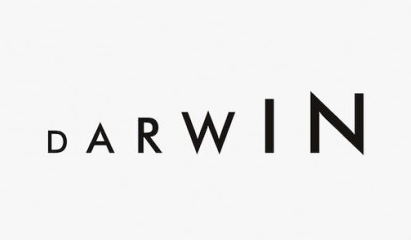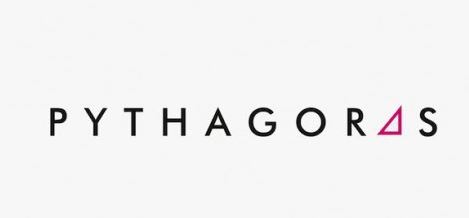 Cardboard Alphabet by Antonio Rodrigues Jr.
Antonio, a graphic designer and typographer from Brazil, has been known to create extraordinary alphabets and type designs. One of his recent creations, a cardboard alphabet is actually a modular system that helps you create a fun alphabet a variety of ways.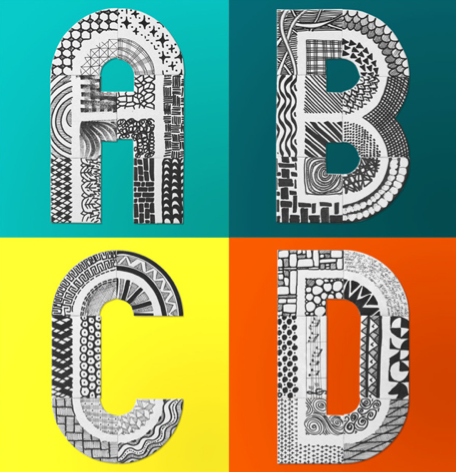 Mr. Poster Font Brushes by Frisk Web
Mr.Poster is a unique set of 68 hand-drawn letters and signs that are available for use as Photoshop brushes. Most times when you see intricate typography, you can't actually create something of your own with the same font. Here, you have the opportunity to create cool and unique typographic art pieces quickly.
Sun Drunk
This painted typography piece by Dennis Payongayong is bright, colorful, and absolutely breath-taking. It's a great example of how a beautifully written words can send a loud message.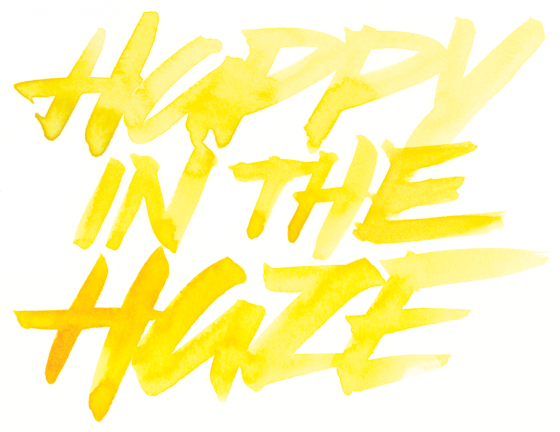 Getting started with hand lettering?
Free lettering worksheets
Download these worksheets and start practicing with simple instructions and tracing exercises.
Download now!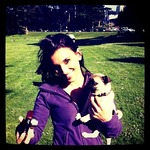 Maryam Taheri
I'm a recent graduate of the University of San Francisco with a degree in Biology and a passion for the creative arts. I love building websites, trying new things, and I have a passion for social media.
View More Posts