A Collection of Stunning Affinity Designer Brushes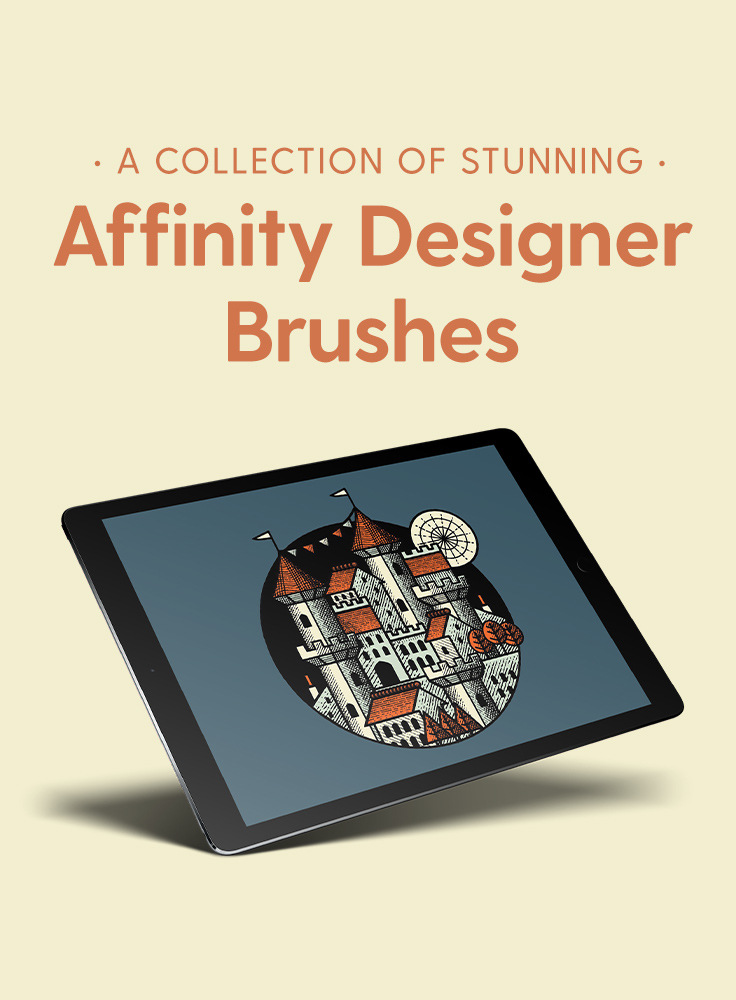 Affinity Designer is a vector graphics editor that works on both Macs and PCs. If you are a creative professional working with Affinity Designer, you may be hoping to expand your collection of brushes. Luckily, designers on Creative Market have come up with detailed, unique brushes that you can use in your Affinity Designer creations. You can purchase them to infuse one-of-a-kind details into your designs. Here are some of the most stunning affinity designer brushes that are available from Creative Market designers today.
Luxury Grunge Textures
TheVectorLab created Luxury Grunge Textures, a collection of textures that works in Affinity. There are 55 textures included in the collection, and they were created for use in t-shirt design. The designer wanted to create a texture that used less ink when printed so that t-shirts could feel softer after printing. These textures have no greyscale, only black or white pixels. In addition to the brushes, the pack comes with Quick Start Guides and Tutorial Videos, so you know how to use the textures correctly.
Black Cat Charcoal Brushes
Black Cat Charcoal Brushes is a set of brushes for Affinity created by SouthpawMiller. The designer used real vine charcoal, charcoal pencils, charcoal sticks, and a wide variety of papers to authentically recreate the feel of charcoal digitally. There are 38 brushes included in this set, as well as 5 seamless shaders for perfect circles, 18 lines varying in thickness, and 15 shaders of a range of widths. The set comes with a brush reference sheet so you can keep track of everything you get with this purchase.
Cast Iron Grunge Brushes and Textures
Do you want to add a weathered, worn out effect to your projects in Affinity? Check out Cast Iron Grunge Brushes and Textures, created by Northwild Design. This pack of brushes contains 35 distinct tools, including 18 raster brushes, 12 overlay textures, and 5 vector brushes that are for Affinity only. The designer created these textures by scanning the surface of old cast iron pans, cookware, and pots. In addition to the assets included in the purchase, the designer has included video tutorials to help make sure you use these brushes to their full potential.
Bug Lab
Bug Lab by RetroSupply Co. is a set of brushes that only has brushes for Affinity in it. These brushes include nature textures, so you can create designs featuring bugs and other creepy-crawlies. The designers came up with the textures talking to one another about all of the textures they were discovering when they spent time in nature. There are 48 raster brushes in the set, as well as 2 raster pencil brushes when you need to do line work. Bug Lab also comes with a bug template, which is made of layered Affinity files and allows you to create your own unique bugs in your design.
Spray Paint Brushes
Go for that graffiti style in Affinity with Spray Paint Brushes by The Artifex Forge. To come up with the brushes, the designer spent time exploring cities to collect spray marks and understand graffiti textures. The pack has 27 spray paint brushes, 6 splatter paint brushes, and a quick reference guide. You also get example files with robot and graffiti text images in them, so you can see how the brushes work in action. Spray Paint Brushes comes with a version of the brushes that is pressure sensitivity enabled, so you can use it on a tablet.
Gouache Shader Brushes
RetroSuppy Co. also created Gouache Shader Brushes, which is a brush set strictly for Affinity. The brushes were inspired by the work of illustrator Adam Grason, who creates incredibly detailed designs. Included in this set are 10 gouache liner brushes, 20 shader brushes, 20 edge shader brushes, and a printable reference sheet. When you buy this version, you'll also get a coupon for $19 of the Premium version, which includes video tutorials by Adam Grason himself.
Perfect Pencils Brush Pack
Perfect Pencils Brush Pack is the creation of The Artifex Forge. The pack contains brushes inspired by graphite pencils and coloring pencils. There are 12 anti-stretch graphite pencil brushes and12 short graphite pencil brushes created based on real pencil lead grades. For coloring pencils, there are 6 anti-stretch brushes, 2 short brushes, and 4 dynamic strokes. In addition to the brushes, there are graphite swatches, a reference guide, example files, and instructions. A version of this font is pressure sensitivity enabled for tablet users.
Finest Vintage Affinity Brushes
Harken back to another era with Finest Vintage, a set of Affinity Brushes by the Artifex Forge. The brushes were sourced from real vintage artwork, so they look authentic and believable. The brushes are anti-stretch, and a huge range of brush strokes is included when you buy. In addition to the brushes, there is a handy pre-layered shading brush, multiple line brushes, and a reference guide.
Fine Liner – Affinity Brushes
Fine Liner was created by The Artifex Forge and inspired by her time spent in art school. The brush set contains 39 distinct brushes, including stars, dots, outlines, scribbles, zigzags, and more. There are also ten different textures included.
Grave Etcher
Imagine the engravings on a tombstone. This is what the Grave Etcher brushes can make your Affinity creations look like— and much more. There are 118 vector engraving brushes included, as well as free updates for life. The designer, RetroSupply Co., recommends using these brushes for compositions like logos, merchandise, or vector art.
If you work with Affinity Designer, you can find many more great brushes to purchase on Creative Market. There are also complementary design assets that you can explore for your projects as well, including handmade fonts, photos, logo templates, and more. By combining your talents and skills with the capabilities offered by design software Affinity Designer, and you can create more impressive, exact, and inspiring designs than ever before. Designers: do you use Affinity Designer for your work? If so, why do you choose it over other design software options? Let us know in the comments.
---
Products Seen In This Post: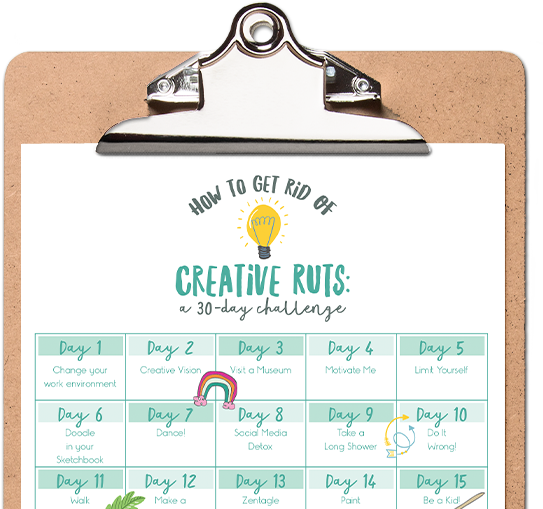 Free 30-Day Creative Challenge Calendar
Get Rid of Creative Ruts Once and for All
We have created a calendar with 30 creative activities to help you beat those dreaded blocks.
Download your calendar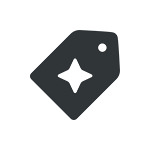 Creative Market