The Most Popular Script Fonts of 2019
Behold the 15 top script fonts of 2019 on Creative Market! Ranked in order of popularity, these represent a stunning range of styles and possibilities.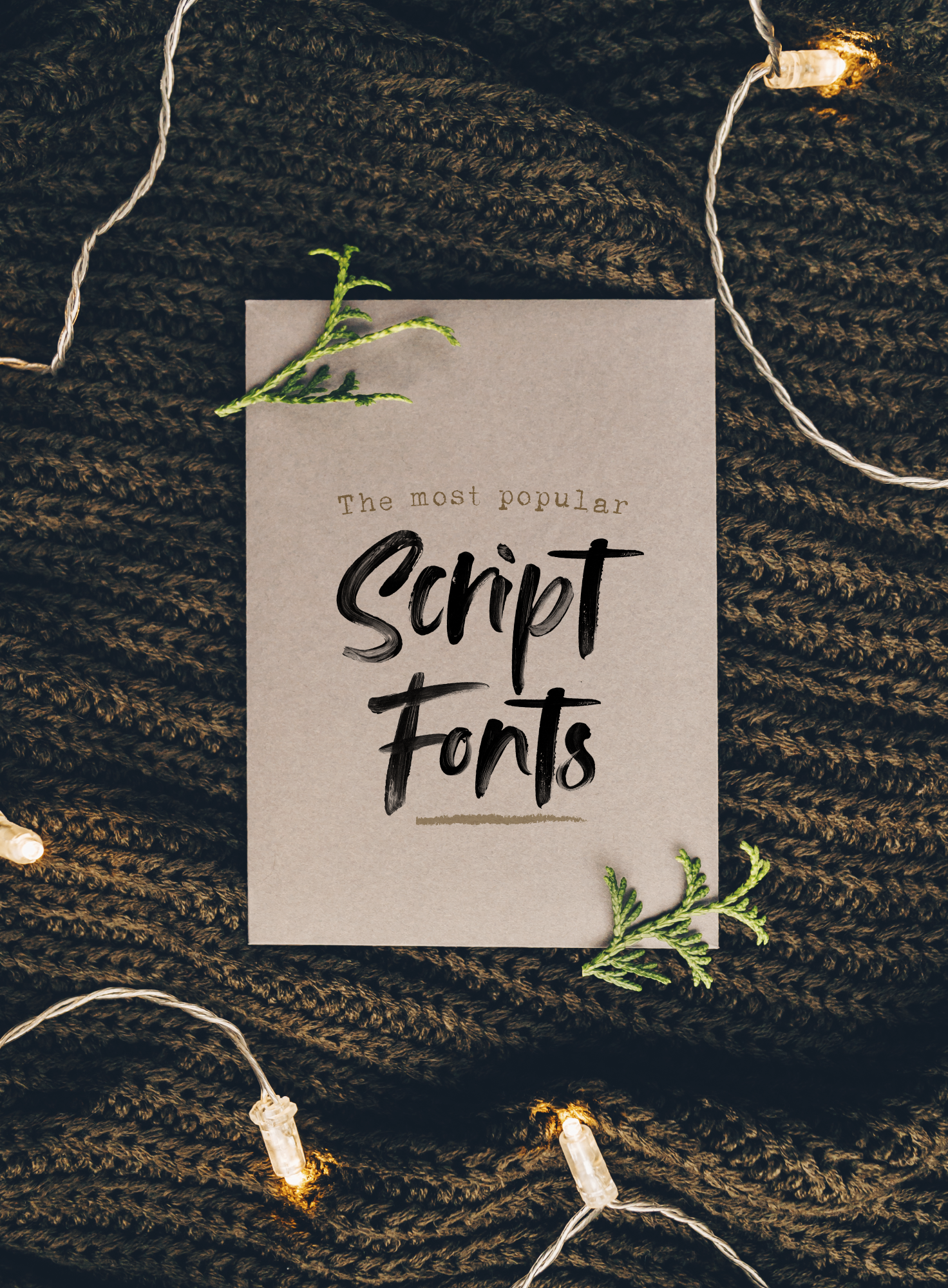 Did you ever look across the aisle at school and wish you could master the impossibly gorgeous handwriting of that one kid? You know the one: the kid who always got to write the announcements on the board because their script held everyone spellbound. Well, now you can — because that handwriting wizard may have grown up and joined Creative Market! Amazing artists around the world are offering their personal handwriting to you, to download and use for anything you want. Here are the 15 top script fonts of 2019, in order of popularity, representing a stunning range of styles and possibilities:
1. Sophia Ronald
In love with hearts? Ready to get a jump on Valentine's Day? The top-rated Sophia Ronald offers a set of ligatures that slip a sleek, fine-line heart in between every letter. Gulya at Peach Creme offers a choice between longer and shorter letter spacing, offering two distinctive aesthetic moods.
2. Madina Script
Bouncy, energetic Madina Script is a contemporary eye-catcher for your products, posters, or personal branding. Sam Parrett's updated package now includes 30 hand-drawn ornaments which, like the fonts, are provided in rough and smooth textured variations.
3. Northwell
Northwell Font is a brisk, natural script that looks exactly like someone dashed off a note on a table napkin, in the midst of creative inspiration. "Be yourself," states designer Sam Parrett. Now you can convey your ideas in a straightforward script, or create a logo with the unhesitating confidence of an artist.
4. Signature Collection
Nicky Laatz describes her Signature Collection Script Font as "super-chilled." If you're looking to boost your cool factor, check out the casual loops and assertive verticals of these handwritten script fonts. Over 100 included ligatures in the package make this script look like you casually picked up a pen.
5. Bon Vivant
Are you ready to lead the good life? With the Bon Vivant Collection, you'll be on your way. This package, by Nicky Laatz, is so much more than just a couple of elegant typefaces. She has added 14 Procreate brushes, 8 background papers, and 21 abstract design elements. Taken all together, it's a full expression of that carefree lifestyle you aspire to!
6. California Palms
As winter approaches, are you lost in California dreaming? Nicky Laatz's script typeface, California Palms Fonts & Graphics, is the perfect combo for that state of mind. Laatz combines a chunky textured serif font with a sleek script, and then adds 65 happy summer doodles to complete the mood.
7. White Garden
Imagine an armful of fragrant blossoms, and you'll experience the aesthetic of White Garden Calligraphy Logo Font. Designer Mila Garret knows how to tap into the heart of romance, and her delicate script font is ideal for wedding invitations, inspirational quotes, and much much more.
8. Julietta
When you use a handmade script font, you can take advantage of the fact that letters don't all fall on a rigidly straight line. The Julietta Script Font, by The Styled Script, has an organically changing baseline where each graceful letter finds its own level. This full package includes numbers, punctuation, swashes, ligatures, and alternate letters.
9. Serendipity
The Serendipity Handwritten Font is aptly-named because you can discover so many ways to make it your own. Designer Nicky Laatz includes 2 sets of alternate lowercase letters in the package, as well as a whole additional set of uppercase letters and a batch of extra ligatures. With these customizable features, you can add your own flair to this graceful script.
10. Sangria Script
Looping and lyrical, the Sangria Script Font is perfect for expressing your most exuberant mood. Lindsay at The Styled Script evokes a lovely romanticism with this font, and she even includes numbers and punctuation in her package. You'll want this script for invitations, cards, and any occasion when lusciousness is on the menu.
11. Portrait Signature Script
Have you ever admired the off-hand coolness of an artist's signature on a painting? Now that sleek sophistication is all yours, with the Portrait Signature Script by Hustle Supply Co. Six script font variations are included in this package, each one originally designed for photographers' personal branding needs.
12. Hoodson Script
Looking for retro-style script fonts with standout personality? Hoodson Script + Extras from Dirtyline Studio has you covered. Their bouncy script comes in textured, smooth, and felt-tip market variations, perfect for logos and posters. Additionally, the package includes a bonus set of swashes, to emphasize your message.
13. Aurora Script
You get much more than just classic script typefaces with the Aurora Script + Frames package. Hand-drawn frames and end swooshes are also part of Andrey Sharonov's creative package, together with alternate letters and support for special letters in 18 different languages.
14. Saturday Script
In her Saturday Script Brush Font, Nicky Laatz uses the texture of dry brush strokes to suggest an artistic sensibility. Carefree and exuberant, this script font expresses a light-hearted confidence that will win your audience over. Two extra sets of alternate lowercase letters give you additional style choices, so you can get the right tone for your project.
15. Darling Modern
Darling Modern is as elegant as its name. Another script font from the studio of PeachCreme, Darling Modern contains the subtle imperfections that occur in real-life handwriting. At the same time, it's always legible, so it's perfect for addresses or other key information. There are 6 different calligraphy flourishes for each lowercase letter, offering plenty of options for branding projects.
One of the coolest aspects of the digital revolution is how it brings individual human artistry into the instantaneous stream of the internet. Handwriting is no longer confined to paper; instead, it rockets around the planet electronically, from one person with a pen, to all the people who wish their handwriting looked so beautiful. These popular script fonts represent a contemporary flood of fresh artistry into the long tradition of typeface creation.
---
Products Seen In This Post:
Remember key typography concepts
Typography terms made simple.
Grab this handy cheatsheet summarizing some of the most important typography terms.
Download the PDF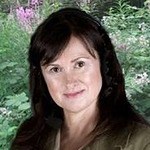 Betsy Stanton
I'm a writer who loves the intersection of verbal and graphic arts. Sometimes a few words can give fresh context and depth to design elements, and I'm happy to be part of that process. I ghost-write websites, blogs and product pages for a number of amazing creatives; feel free to message me!
View More Posts