Introducing Our New Ambassador Program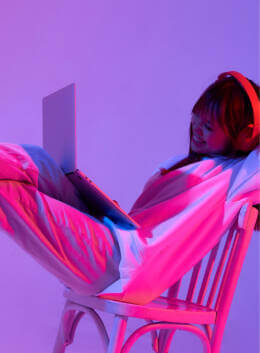 Calling all creatives: if you're obsessed with Creative Market fonts, graphics, and templates, join our new Ambassador Program!
We're inviting you to expand your toolkit and take on a unique design challenge —all while showcasing your skills to a community of design enthusiasts.
The Creative Challenge
As part of Creative Market's Ambassador Program, we'll hand you $100 in credits to purchase any assets needed to complete a design. Your task? Embark on a project of your choosing, select unique design assets on Creative Market, and show us how you used them.
We will showcase your project and process with the growing community of creators we reach through various marketing channels.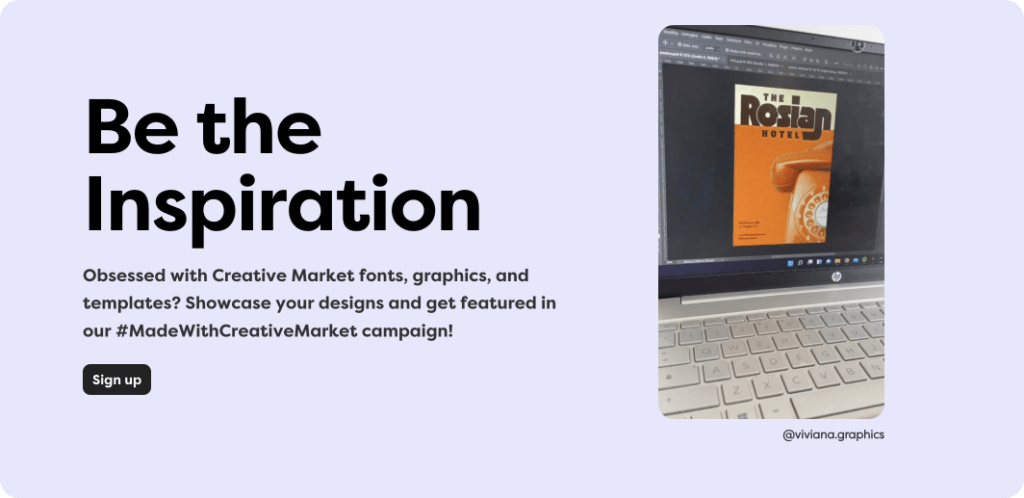 What You Need To Do
Once you receive the design credits, your journey begins. You're free to purchase any digital assets from Creative Market's marketplace and start your project. Document your process capturing images and video as you go. This design diary will be shared with our community to offer a peek into your creative process and the magic that comes from it.
Show us what's possible when you combine creativity with unique digital assets!
Design Ideas to Spark Your Imagination
Your project is limited only by your imagination. With $100, you can:
Create a unique, eye-catching Reel for social media by combining a punchy font, a stylish social media template, and a curated photo.
Revamp your personal or business website, using our professional templates, custom fonts, and graphics.
Design a bold digital ad campaign, using high-quality stock photos, stunning illustrations, and compelling typography.
Create a distinctive brand identity, complete with logo, typography, and brand color palette.
Design a stunning print-ready poster for your next event using a print template, curated imagery, and unique font styles.
Imagine the creative wonders you could conjure up with these tools!
How to Apply
Ready to take on this exciting challenge and show the world what you're capable of? Here's how you can apply for the program:
Fill out the application form with all the required details.
Hit 'Submit' and get ready to embark on your creative journey.
As you join us on this challenge, you are not just completing a project: you're expanding your design toolkit, honing your skills, and contributing to a vibrant community of creators.
We can't wait to see how you'll use your credits to fuel your imagination and creativity. Remember, this is not just about the end result. It's about the journey, the learning, the inspiration, and most importantly, the creativity. So let's start creating!
Getting started with hand lettering?
Free lettering worksheets
Download these worksheets and start practicing with simple instructions and tracing exercises.
Download now!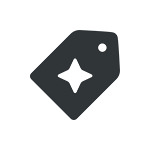 Creative Market