20 Annual Report Templates to Present Your Progress in Style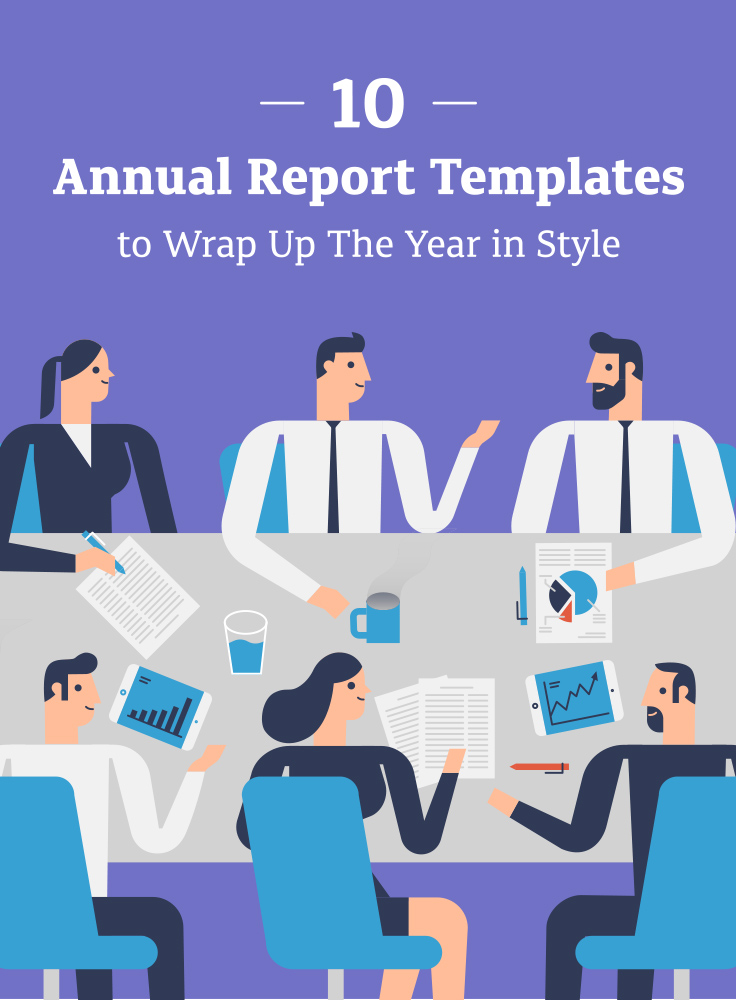 If you run a business, it can be helpful to compile an annual report at the end of the year. However, you don't want to make the report a simple, boring document. Instead, infuse some of your brand and passion into the report by using a well-designed template. The templates below allow you to ensure that your annual report looks good and presents information clearly — and that you'll be proud to show off just how well your organization is doing.
Annual Report Keynote Presentation
Zaconmic Studios created the Annual Report Keynote presentation so you can show off how you did during the year in a clear and professional way. The presentation template includes two distinct designs, as well as a print version, 56 slides, 500 free font icons, maps, text slides, calendar template, and more.
Elite Standard's Annual Report
Elite_Standard created Annual Report, which is a 28-page template that is easily customizable. The package also has a help file in it, so you can get some guidance customizing the report for your company.
Modern Annual Report 20 Pages
Check out Modern Annual Report 20 Pages from BrochuresFactory if you're looking for a sleek, clean template for an annual report. This template comes with paragraph and character styles, block quotes, swatches, and much more.
The Annual Report 16 Pages
BrochuresFactory also created The Annual Report 16 Pages, which is another clean and minimalistic annual report template. You can simply plug in your financial info, quotes, company profile, and more.
Annual Report Template
Andre28's Annual Report Template includes many places for images, so it's good for a company that wants to showcase their visual work. It includes 24 pages and is fully customizable.
NeedOn Brochure
Rinatyassari created NeedOn Brochure, a 20-page InDesign brochure that you can use to showcase your work for the year. The brochure template includes free fonts, and it allows you to include your brand colors.
Annual Report Template
Looking for a simplistic annual report template that allows you to clearly show information without much fuss? The Annual Report Template from GreenDesign is the one for you. It is 24 pages long and comes with automatic page numbering. It is in CMYK color mode and is print-ready.
ThemeDevisers' Annual Report
ThemeDevisers came up with the sleek and formal Annual Report template. Use it to publish a comprehensive report about what your company's been doing for the last year. There are places to include information about company background, team members, project details, pricing, services available and more.
Annual Report by Kovalski
Annual Report by Kovalski is a good choice for a comprehensive end-of-year summary for companies that want a straightforward, clean visual report that showcases only the most important information. It is 16 pages long and compatible with InDesign.
Annual Report
ThemeDevisers created Annual Report, a brochure template that features a map design and is perfectly suited for either travel-based companies or global organizations that work with countries across the world. You can take advantage of 24 unique pages and auto page numbering.
Clean & Modern Annual Report
The Annual Report template from silukEight is very clean and modern. Companies that want a truly professional look should use this template, which is 24 pages and compatible with InDesign.
Annual Report: PowerPoint + A4 Print
With Annual Report, Zacomic Studios has created the perfect template for an end-of-year report for companies that want to showcase their finances. This brochure was laid out in order to help make numbers and data clearer, and it's a good place to put graphs and charts.
Studio Style Report
Studio Standard created Studio Style Report, which has an editorial layout. This template looks more like a magazine than an official business report, making it a good choice for anyone who wants to use a lot of images and infographics. This template is best suited for fashion, lifestyle, and design-based companies. It contains 32 pages.
Annual Report from World Print
Annual Report from World Print is a brochure template that will allow you to create and share a year-end summary that includes financial information easily. Display numbers, data, and graphs in a way that everyone can see and understand.
Annual Report
This Annual Report template has 24 pages that are editable in InDesign. You can add your brand colors into the document and take advantage of the free fonts that are included.
Annual Report PowerPoint Template
This Annual Report template created by CreativeSlides is comprehensive and contains a wide range of content options, including a director's speech, year-in-review, financial overview, financial profile, business model, and investment information templates.
Annual Report by BrochuresFactory
BrochuresFactory made this Annual Report template, which is 16 pages long and includes easy one-click color changes via swatches. Photos used in the mockup are not included with the download, but links to free fonts are included in the help file.
Kreatype Annual Report
Check out this final annual report template from Kreatype Studio. Kreatype Annual Report is clean but creative, with colors and images incorporated. It is 24 pages long, and print ready. Free fonts are used in it, and it comes in either A4 or letter size.
Wrap up the end of the year in style by using a professionally-designed annual report template. The above templates are laid out so that people can understand your information easily, and they allow you to infuse lots of brand personality and excitement into your data and info.
---
Products Seen In This Post: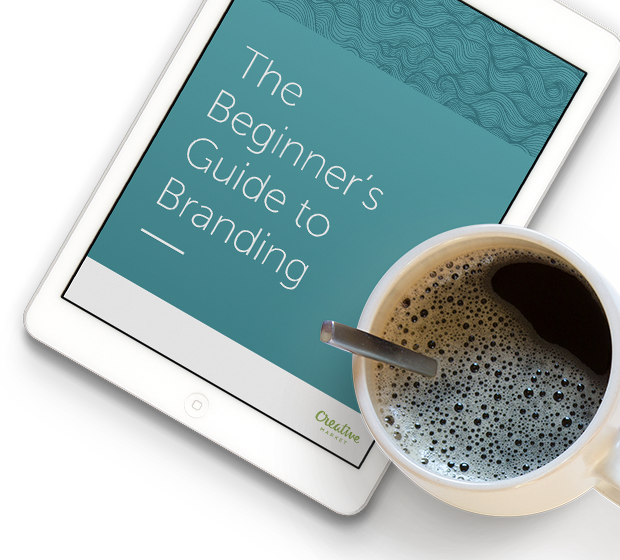 Free Beginner's Guide to Branding
Designing your own brand?
A fun, friendly, FREE guide to build a stellar brand identity.
Download now!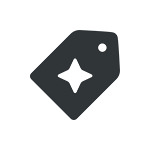 Creative Market