22 Banner Design Ideas For Your Next Marketing Campaign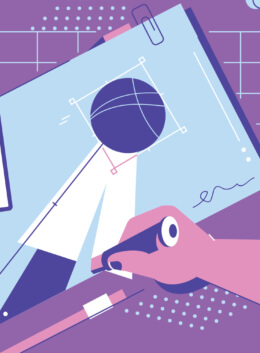 Banners have been a mainstay of message delivery since their original use by the knights of old up to today's modern advertising. Banners vary from traditional vinyl and fabrics to the digital headers we see on various web platforms. Whichever you're designing for, here's a quick guide on developing your own banners ads.
Pointers for Developing Creative Banner Design Ideas
Apart from the material, banner ads can also vary in size, orientation and use. The location where you intend to mount them — along eaves or windows, under streetlights, or displaying online — also affects your banner's design. But however they end up, all good banner ads include key pointers to deliver your message in the best way possible:
Simple messaging of value and effective calls to action
Persuasive imagery that doesn't distract
Balanced branding placement that doesn't overwhelm
There are many ways you can create a custom banner design that properly incorporates your brand's visual identity and message, whether you use your own photo and logo, illustrations and specific colors.
But if you're not familiar with the design process that goes into making a banner, you can read on for a guide to understanding what you might want from your own banner ads.
Choosing the Best Banner Design for You
Before you start designing your banner ad, you need to decide on its dimensions, orientation and purpose. Portrait orientations are the most common for traditional banners hung in public, while landscape orientations are common online. This isn't to say these are hard-and-fast rules of banner orientations. Depending on the nature of your business and the intention of your banner ads, you can use any orientation and platform for promoting your message.
As for purpose, banners that want to market a brand on the street should look different from a banner posted on social media. And while that might sound confusing, the samples below are an excellent starting point for understanding the visual language distinctions between banner designs.
Traditional Banner Layout Ideas and Samples
Traditional banners you see in your physical environment typically use a design with an eye-catching image and color choice, drawing passersby's attention to its message.
If you're looking to create banner ads that are going to be in public spaces, here are some of the common layouts and design inspirations to get the creative gears rolling.
Great for events and getting the attention of passing pedestrians, this manner of banner ad orientation benefits for community events or company job fairs.
Streetlight-mounted banners are popular for commerce or outreach-related content with short messages one can glance at while driving.
Digital, Modern Banners for Design Inspiration
If you spend enough time online, you may be more familiar with modern web banners on different social media platforms or e-commerce websites. The difference of a digital banner ad from a traditional printed vinyl lies in the clickable nature of a web banner.
Website banners often include design elements like photos and graphics that are clickable, with some shapes dedicated to taking you to different pages: Follow buttons may take you to a personality profile, while Subscribe buttons will trigger a confirmation action on your account. While this might sound like a lot to consider, templates often use graphic elements that will not overwhelm your website visitors.
Creative Banner Design Samples For Every Use
Once you have a gist of what a good banner ad design looks like, you can start looking into more specific banner ad use for your daily needs. Some traditional banner ad ideas include promotional material for small local businesses, company events or corporate banners you see along city streetlights. Check out these design inspirations for outdoor banners that you can tweak to make your own.
Banner Design Ideas for Small Businesses
Small local businesses thrive with the support of their community, and this aligns with business goals of promoting a local product. Well-designed banners can grab attention for a sale announcement and create a call to action to potential customers in public spaces. Whether yours is a specialty shop or a local delicacies shop, there's a banner template for you.
Company Event Banner Samples
Banner ads for company events and projects put specific emphasis on brand identity and just the important details to draw people in to get more information. Color psychology might be used to help communicate a specific message: cool tones for professional and business-exclusive events or warm tones for attracting the audience's attention in the hopes to increase conversion.
Streetside Corporate Banner Design Ideas
Banners that are hung in high-traffic roads have a specific limitation where you need to rely on a simple design that should not distract commuters and drivers in a moving city. A business banner in this area typically highlights messages that tell you to find ways to improve your quality of life through financial or experiential investments. That is to say, these are usually banner ads for banking deals, shopping sales, and the occasional local tourist spot.
Banner Design Ideas for the Online World
Online banner ads also have a variety of applications such as social media banners for your profiles, brand banners for sales, or general website banners that have your logo and just enough information you want them to have. Whatever platform you're looking to make a banner for, you can create your own with a few sample templates below.
Banners for E-commerce
An effective banner does a great job at using a relevant photo and the complementary colors that pique the user's interest to explore more of the website and perhaps even check out some of your promotions. A banner for e-commerce works much like traditional banners that want to promote products and drive traffic within the shop's website to increase conversions — that is to say, getting visitors to add to their carts and checking out. 
Banner Designs for Personal Websites
A website banner that promotes your services and skills will undoubtedly include clickable links that will draw attention to the kind of content you'll want your target audience to focus on. Creators with personal websites can benefit from making their banner ads that drive traffic within their site, promoting their content enough to drive conversions.
Banner Design Ideas for Social Media
Creative people that work with a lot of content across different platforms would need a social media banner for each one. This may include a YouTube channel, Facebook page or even an email header on a recurring newsletter. Here's a selection of shareable web banners that you can integrate into your profiles, like Facebook or Instagram, or long-form content, such as longer blog posts and newsletters.
Design projects don't have to be so hard so long as you know where to find inspiration.
Check out Creative Market's templates by signing up here, or browse our blog for more helpful content for your next project including tips and tricks.
Getting started with hand lettering?
Free lettering worksheets
Download these worksheets and start practicing with simple instructions and tracing exercises.
Download now!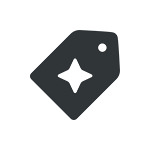 Creative Market