Hit a Homerun With These Cool Baseball Fonts
Aside from diners, burgers, and space exploration, nothing says 'vintage' quite like watching a good game of baseball. Highly popular during the late 19th century, it was also recognized as the national sport of the United States. Many Americans grew up watching those games on Sundays. Famous players such as Babe Ruth and Willie Mays have made their mark forever on sporting history. Baseball cards are now collector's items – many fetching for prices of as much as $200,000. Baseball isn't just historic, it's also nostalgic. Days spent lining up at the Fenway Park, eating hotdogs, and hoping to catch a foul ball, seem to be idyllic memories of simpler times. Wouldn't it be nice to capture those moments in your designs? Let these cool baseball fonts help you feel like you've hit a homerun. This bold baseball font by Dharma Type is just what you need to add a distinct funky flair to any project.
Inspired by a sign up a local Farmer's Co-Operative in Springville, Utah, this typeface from Very Cool Studio is an extended, extra bold, sans serif that's playful enough to be used either for sports or market themes.
Need a font that's thick yet easy to read? This one by Macul.Inc has flowing characters that would surely make any work more attractive. Pair them with the swashes and you can mix and match for a completely different look each time.
Blankids Studio presents this script font that's perfect for making logos, displays, titles, packaging, headlines, posters, t-shirts and apparel, business cards, as well as wedding invitations. Includes four style alternates to help you capture that perfect authentic look in seconds.
This sweet and fresh typeface by Runsell Studio includes two font families (Clean and Rough).
Inspired by retro propaganda poster and graphics, TypeHaus® created this font with the busy designer in mind. Download it today and see how this quality script font with swashes turns your designs into effortless works of art.
This typeface is in fact, an amalgam of many different scripts that were popular hand-lettered styles between the 1920s and the 1950s. Created by MichaelDoret/AlphabetSoup, use this font to capture the essence of vintage sports and world fairs.
This web font version from dexsarharryfonts is also great for use in t-shirts, logos, posters, and more. Download it now to enjoy the extra nine (9) logo template for use in personal or commercial projects.
Meant to be used for headlines and titles, this typeface comes with two variants of the uppercase letters (Rough and Clean). Created by boldversion, explore different variants when you mix and match font styles.
This cute typeface by Letterhend consists of two fonts, the main script font and complementary sans font. Use them both or pair them with other typefaces in your arsenal for a completely unique look on your projects.
Looking for the perfect sports font? Inspired by "Grays" typography in the official Jersey worn by "Homestead Grays Team" in the American Negro League of Baseball in 1937, this gem by Thunder Pixels Co. was even named after one of the greatest catchers of all time: Joshua "Josh" Gibson.
Go bold or go home with this typeface from Letterhend. The set includes stylistic alternates to truly bring out that vintage vibe to any of your works.
Introducing a vintage font duo from Vintage Voyage Design Co., the product features a monocline script and a bold sans. Hand-drawn for an authentic look, you won't go wrong when you use it for branding projects or packaging designs.
This set by ilhamherry includes a lovely script font and a bold serif to mix and match perfectly for vintage t-shirt, logo, labels, badges, posters, and more.
You'll feel like you've hit a homerun when you purchase this bundle from Spencer & Sons Co.. Featuring 15 fonts with different styles, plus more than 250 illustrations, badges, labels, and catchwords, this will be your new go-to product when working on retro projects.
Inspired by the vintage baseball spirit and created entirely by hand, this gem by OpusNigrum should be a mainstay in every designer's toolkit.
  Want to create monograms in half the time? Try this product by PixelMoshpit, inspired by the old Boston Redsox's Circus style serif font as well as works from Luis Hernandez.
Love American sports and anything retro? Get this classic script by Vintage Voyage Design Co. It also comes with bonus pitcher and hitter vector illustrations, plus other cool baseball stuff!
Arkitype introduces this strong and bold typography with a modern twist – perfect for sports fans who want an authentic vintage vibe to their designs.
Create the coolest t-shirts, banners, posters and more with this sans serif by TypeFaith Fonts.
Enjoyed these fun baseball fonts? Save time and money when you download a set to save to your designer arsenal. After all, you never know when you're going to need that retro feel in your projects. So go ahead – root for your favorite creative by signing up and downloading their goods today!
---
Products Seen In This Post:
Getting started with hand lettering?
Free lettering worksheets
Download these worksheets and start practicing with simple instructions and tracing exercises.
Download now!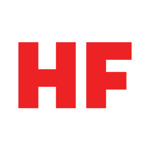 Igor Ovsyannykov
We create fonts, graphics, and produce aesthetically pleasing photos.
View More Posts