Batik Art: History, Motifs & Patterns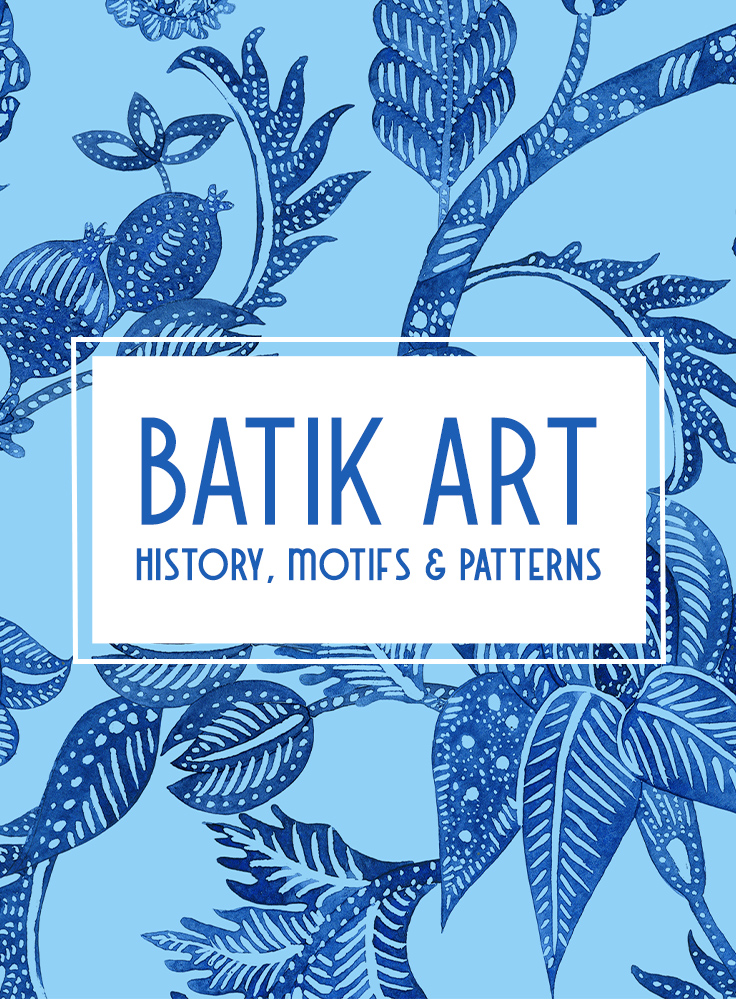 Batik is a fascinating art form and craft that involves dying fabric in specific ways to create unique patterns. How does that apply to your digital life? Well let's take a moment to tell you how it came to be, then we'll dig deeper with a few examples.
The History of Batik
If you want to learn about Batik, there's probably no better way than to check out The Batik Guild. They're a mostly European non-profit run by volunteers that love the form, and want to cultivate a wider appreciation of the art. So let's go with their definition of Batik to start:
"To make a Batik, selected areas of the cloth are blocked out by brushing or drawing hot wax over them, and the cloth is then dyed. The parts covered in wax resist the dye and remain the original color. This process of waxing and dyeing can be repeated to create more elaborate and colorful designs. After the final dyeing, the wax is removed and the cloth is ready for wearing or showing."

As they go on to state, this practice has been going on for centuries, and you can find some of the best practitioners of the craft on the island of Java, Indonesia, where they make some amazing Batik cloth. But the other key thing they say is simple and straightforward:
"The word Batik originates from the Javanese tik and means to dot."
With Batik, you don't have to just stick to traditional designs. Lots of artists use Batik techniques to create everything from still life paintings to landscapes. Compare Rafael Lopez Baz to Jane Lannagan and what's the common thread? Batik.
Batik and Digital Design
You may not have any interest in hand-dying fabric with wax, but you do have a computer. And with that device you can create Batik patterns of your own, or just use them in your projects.
Batik is very flexible. You can use it as a background for a product picture on a website, or as part of a collage for an art piece. And, of course, you can sell the patterns here on Creative Market. There's a wide range of compositions you can create with it digitally, and that makes Batik style a valuable tool to have. That and a screwdriver. Everybody needs one of those.
Some Great Examples of Batik Design
OK, you got me. Let's get some cool ideas out there for all to see.
Batik India Color Font
I don't have to tell you that color fonts are kind of a big deal, and having one with a Batik pattern steps things up a ton. Each letter is detailed with intricate patterns that look good in small scale as well as large, adding a vibrant look to your typography. It even comes with cool black and white vector patterns.
Batik Garden Watercolor Pages Square
If you want a detailed design, this is the hot ticket. Each page is intricately done, right down to the pattern of the paper itself, giving you a very cool design. There's a lot of variety in this pack too, with 16 different pages to work with, all for an affordable price.
Royal Batik
If you like shades of blue with your Batik art, then this is your jam. There are 21 individual motifs in this pack, and they all have varying indigo shades. The patterns are seamless, high-resolution, and watercolor-based. And blue. Very blue.
28 Seamless Batik Fabric Textures
I love seamless patterns. You can use them as wallpaper for your desktop, or all over the background of your latest design. And to have 28 of them with all sorts of Batik patterns? Well, that just gets me all sorts of excited. Don't believe me? Keep reading.
28 Seamless Batik Fabric Textures 2
Yes, I liked that last kit so much that I had to link the sequel. The combinations that mix blue with green and/or red are just stunning to me, and knowing that I could link these things to infinity is truly a blessing.
Batik Brushes
Jeremy Child from The Artifex Forge shares that he recently took a course in Batik and was inspired to create this set of brushes based on what he learned. The result is a realistic, bohemian look that you can apply to your own illustrations in seconds.
India Watercolor Seamless Patterns
There are tons of seamless pattern options in this package, each of them with their own little bit of Batik flair. And, again, you can repeat the patterns as far or long as you like.
Tropical Sunset Batik Digital Paper
I'm just going to come out and say it: I love purple. Shocking, I know, but when I see a pattern like the one in this set, I'm all in. Between the varying tones that come from the paper textures and the intricacy of the whole composition, it's a piece I can very much get behind.
Balinese Ikat
Hand-painted watercolor patterns inspired by a specifically Indonesian method of dyeing and weaving fabric: Ikat.
16 Blue Batik Style Patterns
These patterns contain intricate designs and are all shaded with blue tones in the style of batik wax prints.
---
Products Seen In This Post: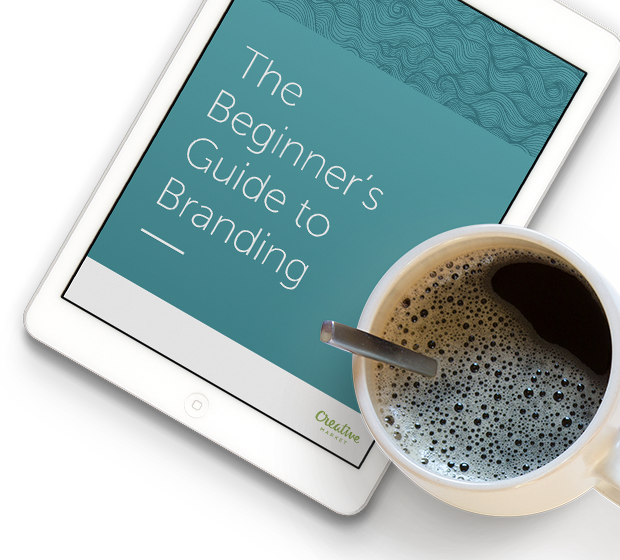 Free Beginner's Guide to Branding
Designing your own brand?
A fun, friendly, FREE guide to build a stellar brand identity.
Download now!