Behind the Font: Hello Paris, a Variable Font Duo Full of Flair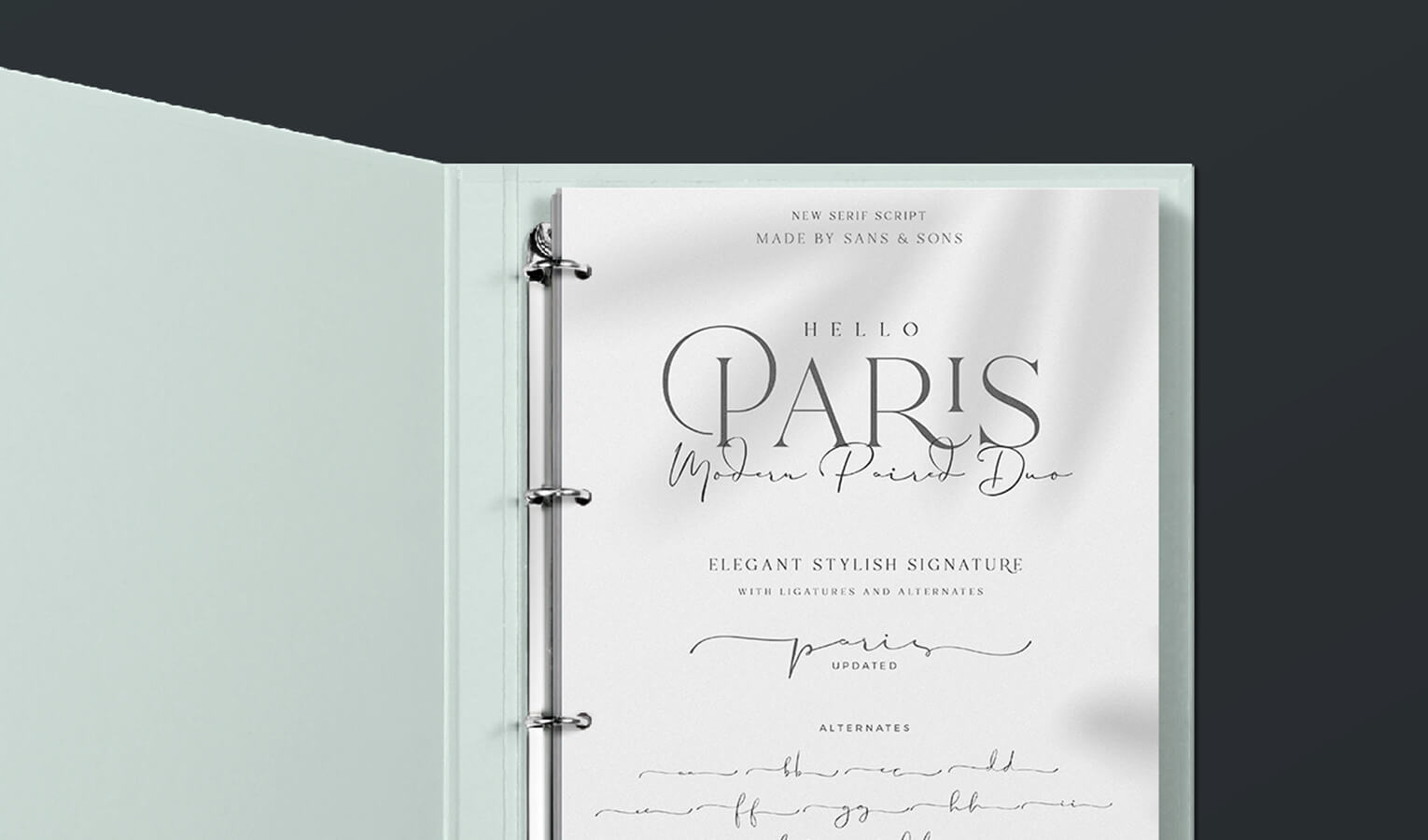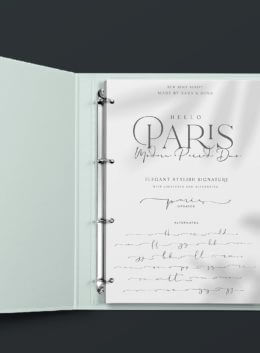 Talk to enough type designers and you'll quickly realize something: there's a story behind every letterform. In this Behind the Font series, we're on a mission to reveal the creative process behind some of the most popular font families on Creative Market. This time around, we talked to Angga Suwista — the talented designer behind Hello Paris.
1. What inspired you to design Hello Paris? Where does your creative process usually start?
Hello Paris was the debut font for my Sans & Sons shop. Back then, I spent quite a bit of time observing how the market was moving and what kind of products were in demand. One of the most interesting data points I found is that most of my target buyers were women. That's when I decided to create a new studio with my wife (Latsayz, who also owns a Creative Market shop) and my little son as my support. That was the beginning of Sans & Sons.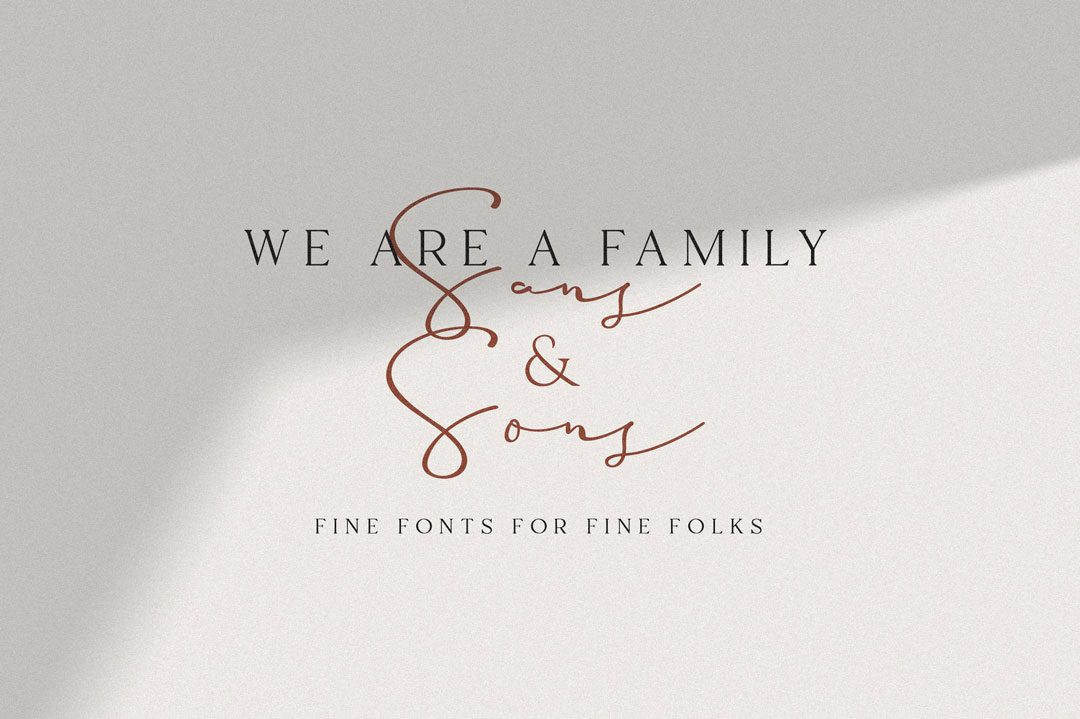 Infused with a modern sense of elegance, Hello Paris was inspired by one of my bestselling fonts at that point in time: Monthoers. I chose a serif and script combination to create a balanced pairing that would strike you at first glance.
2. Why did you name it Hello Paris?
Choosing a name is the most difficult step after you've arrived at a visual concept for the font. This name is often one of the first elements to appear in a product page and should represent the font's story.
The city of Paris is a classic representation of elegance and also looks great in writing. I added a "hello" to distinguish this type duo as my debut product at Sans & Sons. Hello Paris was officially out in the world!
3. What's your favorite feature in this font that may not be immediately apparent?
My favorite feature in Hello Paris has to be that it is a variable font. Unlike fonts with a fixed set of weights, you can adjust the slider to get the exact amount of lightness or boldness you need. The ligatures we added for both the script and serif fonts instantly make words feel more unique.

4. How has your style evolved since you first started your craft?
I had created a number of fonts in my previous shop Swistblnk, which I launched in 2014. Back then, I was building fonts according to my personal taste and style. After I relaunched as Sans & Sons with my wife, I started to combine my preferences and what the market needed.
5. Some say that finding the perfect font feels like falling in love. Please describe a brand that would be a great match for Hello Paris in three words.
Hello Paris is timeless, elegant, and luxurious.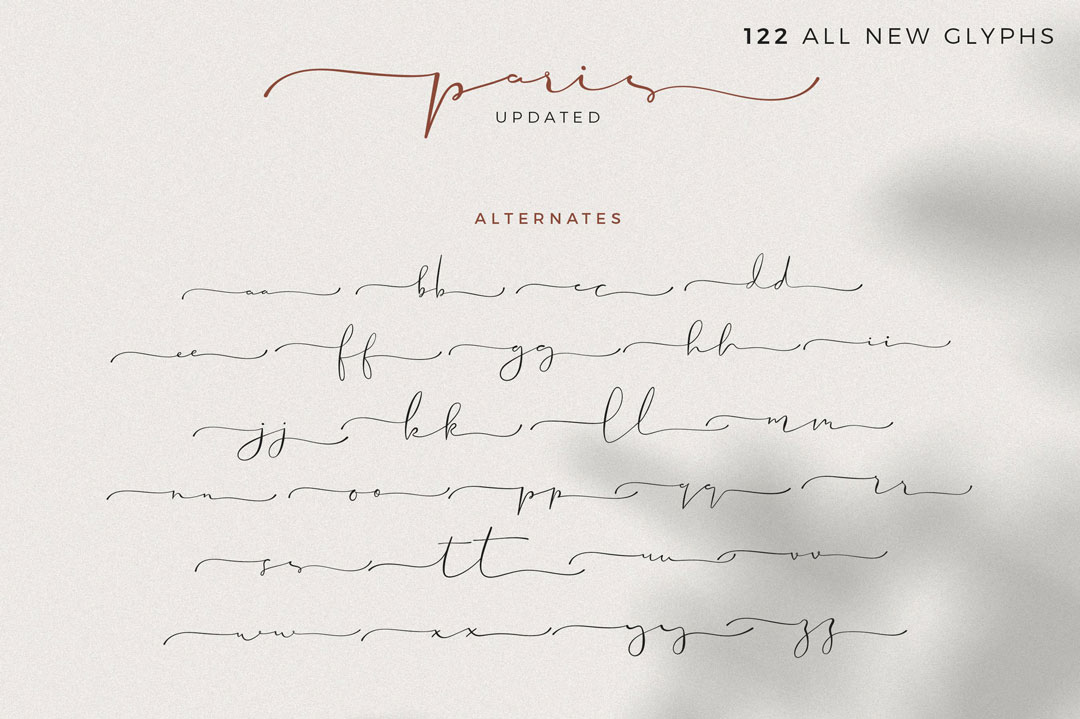 6. How would you define your typographic design style?
I've been playing around to craft products that balance modern and classic styles. In doing so, I've found myself leaning towards a clean, strong type look.
7. What advice do you have for aspiring typographers looking to build a brand? Any specific resources or tools?
If you're launching a new brand, spend time reading the market (physical or digital) and detect key problems or needs to address. After you're familiar with these opportunities, shape the market and try to come up with a product that truly solves a problem.
Focusing on what we like makes growing more difficult and slow. Shift to the buyer's point of view and consider their needs. We are not in control of every trend, but we can certainly put our own twist on the common visual solutions and problems out there.
---
You can learn more about Angga's fonts in his Creative Market shop.
---
Products Seen In This Post:
Getting started with hand lettering?
Free lettering worksheets
Download these worksheets and start practicing with simple instructions and tracing exercises.
Download now!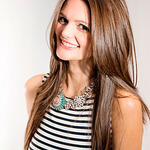 Laura Busche
Brand strategist. Creating design tools to empower creative entrepreneurs. Author of the Lean Branding book. MA in Design Management from the Savannah College of Art and Design (SCAD).
View More Posts