10 Best Fonts to Use for Business Letters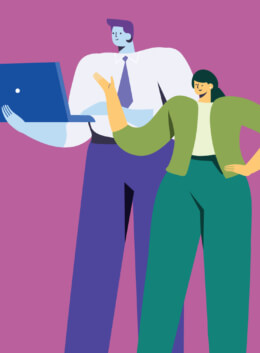 A little personality may go a long way in a business letter. Fonts are one of the most effective ways to give your letters personality. The moment you offer information, as well as to whom you present it, has a big impact on how well your recipient understands it. Taking the time to select your default font will help your message be more simply understood, increasing the likelihood that your recipient will act on the request, or complete the assignment.
Why Fonts Matter in Writing Letters
According to a randomized study conducted by Princeton University, the average person spends only six seconds on an email. However, with so many typefaces to pick from, how do you know which one is appropriate for your needs? When writing business letters, you want to make your language as easy to read as possible.
Fonts come in a variety of shapes, sizes, and styles, but they all have the same purpose: to convey information. The appropriate font might help readers pay more attention to your letter by adding intrigue and vitality.
How to Choose the Best Font for Business Letters
Consider fonts to be the attire that your writing wears. You'd stand out for all the wrong reasons if you used the wrong font! So, what exactly does a good font entail? It means that it improves and makes your work more remembered. Similarly, what do you want people to see when they look at you? What kind of impression would you like to make on them?
When sending business letters, choosing the proper typeface can make a big difference. Choosing the best font for your letter is mostly determined by your personal preferences and the letter's style. A serif font is a good choice if you want the tone to be strong and authoritative. Small lines run at an angle from the edges of each letter in serif typefaces. These fonts are more formal than sans serif or roman fonts and are used in printed books.
If you're writing a professional letter, you'll want to select a typeface that's both easy to read and professional-looking. When printed on a small piece of paper, such as a business letter, a sans serif font with little contrast between thick and thin lines might be difficult to read. Rectangular patterns may be easier to read than curves, especially if they resemble the design of your company's print lettering.
The Best Font Styles to Use in Your Business Letters
The letter's goal is to promote your organization or yourself in the best light possible. Rich associations with your product and/or services should convey reliability and value, not frivolity and enjoyment if you want to be considered seriously.
Serif lower-case letters were initially employed for body text by typesetters. This custom was passed down from handwritten documents, which evolved from scribes' letters into cursive script. Serif capital letters for sentences and tiny capitals for adjectives and proper nouns helped distinguish their shape from the lowercase letters around them.
While selecting the best font for your letter writing may appear to be a straightforward task, there are numerous guidelines and strategies to consider. The following are some fonts that go nicely together while writing letters.
1. Quilty Light
Quilty is a 14-font family of serif typefaces, ideal for text-heavy contexts, appears professional, and also works well as a display font.
2. Karoll Modern Serif
Karoll is a classy serif font with elegant lines inspired by the antique era. It has all of the fundamental glyphs, as well as non-English characters. This particular font will look great with display, signature, serif and sans, script, and handwritten fonts.
3. Quiche Sans
Quiche Sans is a high-contrast sans serif typeface with angled stems and monoline stroke terminals. Inspired by the serif Didone genre, it's known for its elegance and extreme thick/thin lines. It does away with the serifs for a more modern look as it becomes narrow at the end of the stroke to create a refined monoline appearance.
4. Mansory
Mansory is a modern, contrasted, and elegant sans serif font that comes in two styles: upright and oblique, as well as four weights, giving you more options for your creative project. These font types' contrasting lines and balanced forms will help them stand out and be easy to read. The ordinary type is ideal for text, while the heavier ones are ideal for logos, headlines, or highlighting specific information.
5. Selna
Selna is a four-typeface serif font that is both modern and attractive, and looks great in logos, branding, wedding invitations, business cards, packaging, titles, and even email messages among others. It also works well with printed material, business documents and is a very readable and recognizable professional font.
6. Addington
Addington is a beautiful and dependable serif that may be used in any context. Addington is a beautiful and functional typeface that excels in text-heavy environments while also serving as a capable and strong display typeface.
7. Lara
Lara is a traditional serif typeface with a gently curved swash. Its eye-catching design makes it ideal for letterheads.
8. Lumina
Lumina is a san serif typeface that is both modern and elegant. This typeface works well with modern san serifs and scripts, as shown, but it also works well on its own as a header or editorial font.
9. Hanken Sans Typeface
Hanken Sans is a simple and versatile sans serif typeface, that comes in 11 styles: 6 Romans and 5 Italics. Its versatility makes it a great option for a variety of projects.
10. Arbeit
Arbeit is a modern Neo-Grotesque typeface that exudes professionalism and simplicity.
Helpful Tips to Keep in Mind
Knowing which typefaces to avoid when writing cover letters might help make the message more memorable to the reader. While there are no worldwide regulations for what typefaces should be used in letters, many organizations have their own set of restrictions.
When sending an official letter or memorandum, it is important to make them immediately recognizable and readable. Choose a font that is clear and simple, free from frills and fancies, as these may be off-putting regardless of how alluring.
Further, when delivering communication, it is advisable to avoid novelty fonts that are difficult to read, decorative, amusing, as these may cause confusion and imply unprofessionalism. Some script fonts may be personally appealing. However, they need to be used sparingly, if at all.
Does Font Size Matter for Business Letters?
Font size is important!
Don't use too many different fonts in the same letter or document. It will look too busy and is distracting to the reader. The best rule of thumb when it comes to font size is to K.I.S.S.—keep it simple and straightforward!
The font size chosen when writing formal letters is not only important from the standpoint of legibility, but also because it has a psychological effect. A small type will suggest humility. A letter written in large type would feel ostentatious.
The second factor that affects the choice of font size is the writer's previous experience with written communications. If he or she is trained to write letters using a large font size and then uses a small one, it would look wrong and the reader might get confused with what the person is trying to convey through the letter.
Some fonts are better suited to certain occasions than others and a business letter should be well organized and professional, and choosing the right font could help you achieve both needs. The main reason for using a specific font for business letters is to increase the overall appeal of your letter and make it stand out more.
Are you composing a promotional piece? Are you composing a formal letter? Allow the font to do all of the work in reflecting the mood, style and tone of your letter, instead of worrying about ink color, paper size, and envelope style.
Sign up here to learn more about choosing the appropriate font for your business letters!
Getting started with hand lettering?
Free lettering worksheets
Download these worksheets and start practicing with simple instructions and tracing exercises.
Download now!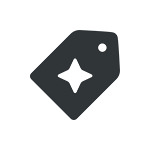 Creative Market