12 Best Graffiti Fonts to Make Your Design Stand Out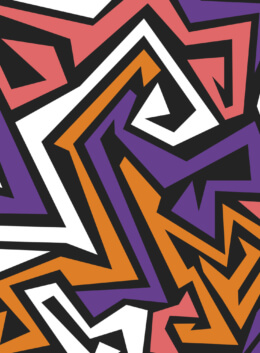 Graffiti is hand-painted signage created with whatever material the artist comes across such as spray paint, markers, and enamel paint to name a few. It's often used by street artists for tagging purposes where it's deemed illegal, thus, carried out in secret at night time or high up on inaccessible public places.
The origin of Graffiti is older than the establishment of lettering, calligraphy and typography. It has existed in Ancient Greece and the Roman Empire since very ancient times. People in ancient Rome didn't have photocopiers, fax machines, or newspapers, so if you had a written message to deliver, you scratched it on a wall.
Graffiti, however, is now deemed criminal in many countries. However, Brazil is a country with a long history of graffiti, and Sao Paulo, one of the country's main cities, is regarded as the current center of inspiration for graffiti artists.
Today, graffiti has evolved into a full-fledged street art form that can be used as an expression to convey messages or express different feelings to its viewers. Below, you will see some of the best graffiti-style fonts you can use for your projects. Creating graffiti art digitally has never been this easy. Not only is it a stylish font, but it can also look and feel like a modern typeface if done right. Graffiti lettering is usually a combination of upper and lowercase letters and it is an amazing font that you can play around with.
The 3 Styles and Types of Graffiti Fonts
Graffiti comes in a variety of styles.
Tagging is the most basic type of graffiti, usually done quickly with spray paint, markers, or pens and lacking in artistic form; a throw-up requires more work, usually involving two to three colors and done with bubble letters; stenciling is for creating more complicated graffiti designs by using two or more layers, which can produce color-rich designs; and wildstyle is more intricate and artistic than the other styles.
Here are some of the best graffiti fonts available on Creative Market! For the graphic designers out there looking for the best graffiti font or just here exploring a unique graffiti font, read on.
Brush Graffiti Font for Digital Art
1. BLACKHAWK
BLACKHAWK is a high-octane, street-smart brush typeface with a lot of personality, and is sure to send an unabashedly loud and fast-paced statement. It is excellent for logos, clothes, quotations, product packaging, and anything else that needs a typographic turbo-boost.
2. Triester
Triester showcases uppercase and lowercase letters that add an authentic handcrafted feel to your creations, making it ideal for signatures, stationery, logos, typography quotes, magazine or book covers, website headers, flyers, clothes, branding, packaging design, among others. This is one of the best graffiti fonts for graphic design.
3. Summer Loving
Put on your sunglasses and get set for summer with Summer Loving! The unique paintbrush texture of its uppercase letters will give your work a natural and authentic look.
Popular Street Graffiti Font for Murals
4. Street Tag
Street Tag vol. 1 is based on graffiti tags found in Jakarta's metropolitan areas, as well as some of the creator's favorite graffiti artists. The tag style is a little sloppy, but it's ideal for murals. It's a hip-hop-inspired typeface that you can play with. Closest font to a graffiti-style font that you can find.
5. Network
Network fonts and Swashes were created to give your personal signatures or branding a new look. Optimized font files, completely new online file formats, and six spray textures have all been added to the typeface.
6. Street Punks
Street Punks is a hand-drawn, brush font with two pen and paint styles influenced by graffiti and skate culture. It's a gritty, no-nonsense design that's equally at home on a tattered t-shirt or the opening credits of a horror film. It's a font that, with a little effort, allows you to create some genuinely distinctive designs. Street Punks is a type of bold graffiti font that you can explore using if your goal is clear messaging.
Classic Graffiti Font in Popular Culture
7. CITYPOP
CITYPOP is influenced by the past era's embrace of growing sound-system and music technology such as walkmans, cars with built-in tape decks, FM stereos, and electronic musical instruments. It was a popular musical, fashion, and lifestyle trend in Japan from the late 1970s until the 1990s.
In the American music industry, this trend is also known as Vaporwave, Future Funk, and Synthwave. These typefaces were derived from imagining driving antique automobiles with music from a cassette deck, a sunset view of a congested metropolis with neon signs and lights.
8. Bomber Squad
Bomber Squad Graffiti Font is inspired by graffiti style and has a humorous concept. It's perfect for graffiti posters, hip-hop music, kids posters, flyers, children's books, cartoons, and comics, among other things.
9. GravBOOM
GravBOOM is influenced by different types of graffiti art and adds a great vintage design on product logos, poster titles, headlines, packaging, badges, and many more.
Graffiti Fonts Our Staff Thinks are Best
10. CHAKIE
CHAKIE was made from 1960-1970 vintage natural brush chalk, making it bold and robust for your wonderful work and design! It can be utilized for a variety of purposes, including posters, t-shirt designs, branding, packaging, labels, typography, and more.
11. Letric
Letric is a high-octane capital font that has rough and sharp edges, is electric in nature but has smooth curves, and has the characteristics of a brush comedy title. It works great as a vintage thriller/splatter/horror movie header typography.
12. SK Sofuto
Inspired by the graffiti culture, SK Sofuto consists of unusual forms that make the font memorable and striking. It is supported in multiple languages, namely Latin and Cyrillic!
You Can Download This Graffiti Font Bundle at 90% Off!
This package contains 9 graffiti fonts that will undoubtedly enhance the appeal of your design project and help it stand out!
Street art has gotten so popular that it has been included in everything from advertisements to record covers. Because of the mainstream media's embrace of street art, there are now a plethora of graffiti-themed typefaces to pick from for your own projects.
Truly, graffiti has become an art form on its own, a medium that can be used to communicate a message, make a statement, or simply as an expression of the artist's personality. People from all walks of life now engage themselves in graffiti, whether it's practicing hand styles, tagging their names, or creating large-scale murals that could earn them money from major brands who want to touch base with the urban culture. While it may not be considered "traditional" art, graffiti has been around for centuries and continues to grow in popularity.
For more in-depth guides and insights, and font bundles, you can sign up here!
Getting started with hand lettering?
Free lettering worksheets
Download these worksheets and start practicing with simple instructions and tracing exercises.
Download now!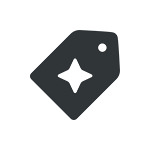 Creative Market