8 Best Fonts For Poetry and Why it Matters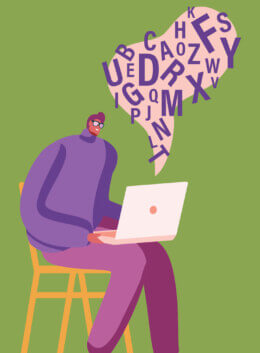 Fonts have a powerful effect on how the words convey meaning, and it is important to consider what kind of message you wish your words to send when you choose a font. As with all writing, your choice should convey the emotion that you wish to evoke in readers.
The typeface of a poem can have a significant impact on how words are read. Ideally, the best font for poetry should be something that allows for easy reading but still conveys tone and feeling. While poems don't need to be fancy, they can be fun to read in unique fonts if you choose wisely.
What Is the Typography of Poetry?
Poetic typography has a long history, starting with manuscripts and progressing to the most recent blend of editing software and printing techniques. Individual poetry is available throughout this period, providing a single resource for showing progress and variation in the design of the pages. This division can be seen through the segmentation methods, which are different ways of showing the divisions of the poem into units. They can be found in signs, letters, and spaces, as well as in the use of pictures and ornaments, as well as in stanzas and related lines.
The overall poem, which usually includes a title and a series of lines, is the most important aspect of structure, with the line serving as the unit. Some of the standards used in the writing of the early manuscripts are still found in publications today, while others have faded into history.
How Different Font Styles Can Convey a Poem's Message
Poems mean different things to people, be they an author, a publisher or a reader; they are interpreted differently. In the variety of its uses in the written word, each font style has its own characteristics that can't be forgotten when choosing for a specific poem.
Fonts are an important part of communications and can invoke different emotional responses within the reader. The poetry that you write, or poems that you wish to rewrite, can be enhanced by the use of poetry fonts. By choosing a particular font type, your poem can draw in the reader with excitement or make them feel melancholy as they read through your words.
Some poems are serious and formal, and require a more somber tone; others are light and entertaining genre fiction that better suit scripts, comic books, or informal fonts. Likewise, a poem written in a cursive typeface could create a beautiful balance with illustration and consistency between lines. The font will simply determine the way a piece is read, including how it is understood.
Selecting the Right Fonts for Your Poetry
The right typeface may make or break your project. It can add pleasure or excitement to something that might otherwise be dull and monotonous, or it can clarify the meaning of a word in a poem. Tone and emotions can be influenced by the appearance of a poem, its layout on the page, and the font used.
The composition of the font is a major factor in determining overall readability. A successful poem compels the reader to uncover new meanings and obscure sentiments based on how the font has been chosen and visually applied to the page.
When your poetry is being read, your font choice can dramatically alter how your words are interpreted. Curly, elegant fonts convey a sense of artistry in your compositions and keep the poem from appearing too sterile. On the other hand, bold serif fonts are some of the most readable literary breeds.
Best Fonts to Consider for a Poetry Book
It can be difficult to choose the best fonts when publishing a book. There are thousands of them, and each one is unique. Learning the differences between a variety of typefaces, which ones work best for specific purposes, and how they may make your book look professional takes time.
Additionally, each poem has certain characteristics associated with it depending on its subject. People do not realize about choosing the right font because there are entire categories that poets should stay away from entirely. A good rule of thumb is to avoid anything that was popular between 1910 and 1940. These typefaces have a distinct appearance and feel that does not translate well into modern poetry books. They're frequently overly ornate and fussy, instead of using thick and thin strokes, they can also soon detract from the poems themselves.
So, what should you do in its place? Here are some broad guidelines to help you select the best font to use for your poetry collection:
Avoid anything that is overly extravagant or fussy. This will simply serve to divert attention away from your work.
Pick typefaces that are simple to read. This is especially vital if your book will contain footnotes or endnotes.
Novelty fonts should be avoided at all costs. These will make your work appear amateurish and unprofessional.
Stick to classic typefaces that have been around for a long time, since they will stand the test of time and remain readable for many years.
We've compiled a list of the four best fonts for your poetry book based on the guidelines:
1. Kirimomi Swash
Kirimomi Swash is a display typeface with roots in both classical form and phototype lettering's harsh edges. The base of the design is inspired by the traditional shapes of French typefounder Jean Jannon, as well as the curving terminals and hefty serif font of William Caslon's work. Sharp phototype swashes have been applied to the face to give it a Modern/Postmodern age timeliness, contrasting the historical skeletal frame.
2. Portoluce
The typeface Portoluce is a Roman typeface. This serif font is delicate and easy to read at small sizes, but when utilized at larger sizes, they reveal their full strength and individuality. The sharped serifs contrast beautifully, creating a fresh and modern typeface. The font family is a legible font perfect for advertising and packaging, book text, editorial and publishing, logo and branding, small text, and web and epub.
3. Kenac
Kenac is an attractive, fresh, and modern serif font with odd yet useful shapes that mix Roman-type features with calligraphy and Victorian-style components. The font has a distinctive look that makes it excellent for editorial design, such as book covers and magazine website headers, as well as branding.
4. Barnaby
Barnaby is a lovely uppercase and lowercase text serif that's ideal for branding efforts and, in particular, body text. It is designed to be readily read at a tiny scale. It is a charmingly ageless, straightforward, and legible serif that can quickly become a mainstay in your font library, no matter how you use it.
The Font Best Used for Poetry Submissions
There are many different types of fonts that can be used for a poetry submission and the best font depends on the type of poetry that is being written, as well as the specific style that the author is going for.
Each typeface has its own unique set of characteristics that could work well for this particular genre. Some fonts are better suited for traditional poetry, while others are better for more contemporary styles. In general, it is best to choose a font that is simple and easy to read.
In submitting a piece, the poem will be evaluated on its own merit, with respect to its content, structure, and intent while taking into consideration the font choice of both the poet and the poem itself.
It is equally important to choose fonts that complement your work and to take time to consider the facets of letter shape and kerning or inter letter spacing when choosing a font. This could be used to your advantage when writing poems in certain scenarios such as creating an impact, showing a piece's personality, or making the poem appear more serious. 
When submitting a poem, we've come up with a list of the four finest fonts to use:
5. Artifex CF
Artifex CF is a text-friendly serif that is meant to blend into the background of a page or screen. The text flows naturally with its silky serifs and graceful italics and is also a lovely display font with details that scale beautifully at any size.
6. Quilty
Quilty is a 14-font family of warm serif typefaces. It's been meticulously created to be an amazing serif typeface. It's ideal for text-heavy contexts and also works well as a display font.
7. Macaw
Macaw is a modern serif typeface with origins in classical typography and is inspired by the Italian newspaper market at the turn of the century when roman typography was the norm. 
8. Maine
Maine is a six-style Book Antiqua with matching italics that has been modernized, offering a beautiful and legible body text thanks to its distinct characteristics and high x-height. The font gives a professional, no-nonsense image, and it's best used in publishing poetry books, editorial, books, magazines, and anywhere else when multiple styles and sizes of the same typeface are required.
Well-designed poetry can invoke a response of both imagination and emotion in a reader; that's why it's so important to ensure your choice is just right. Understanding the variety of fonts and selecting which one is right for you can make a real difference in conveying your message effectively.
For more design help and other tips and tricks for your creative projects, feel free to sign up here so you never run out of inspiration.
Getting started with hand lettering?
Free lettering worksheets
Download these worksheets and start practicing with simple instructions and tracing exercises.
Download now!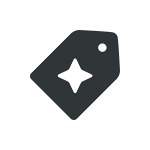 Creative Market