24 Page Layout Designs for Beginners
Page layouts might not be the highlight in a conversation about content creation in the same way photography and good body text are, but this design element can make or break how you showcase your content.
Always remember that a good page layout uplifts the content and retains your reader's attention. For what use is engaging content if the way it's presented won't give it justice?
Understanding the Page Layout
In a nutshell, a good page layout design makes it easier for people to consume your content, whether digital, traditional or a mix of both. Page layouts can also help your audience save time by drawing their attention to the most important information and the key elements of the message you want to deliver.
If you want to know more about using these platforms, you can find beginner-friendly page layout templates on Creative Market, along with helpful tips in our blog for more advanced users, like time-saving tips and shortcuts on Photoshop.
Rules of Good Layout Design
Each layout design is unique in terms of the arrangement of certain page elements, but most good page layout designs stick to a common set of rules.
Use a grid to arrange your content.
Use the right focal point.
Leave some white space to prevent overloading with text and photos.
Adopt symmetry or the rule of thirds for photos.
A grid is a constant guiding frame for every desktop publishing software. Photos and content columns often use the rule of thirds, emphasizing the use of a good focal point that can draw attention to your layout's main message.
When you have a lot of content to work with, white space can help your page breathe and improve readability. In the end, combining these elements in varying degrees of application is what makes a good page layout.
Types of Page Layouts
A page layout can be understood as a general arrangement of content. In the age of the internet though, page layouts may be narrowed down to two main branches: (1) digital page layouts and (2) traditional print layouts.
Digital page layouts include anything that you can find online, whether it be social media, personal portfolios or company websites. Web pages usually include different elements with consideration for things like navigation tools: web headers and footers, a sidebar or anchor links. Digital layouts also relatively enjoy more freedom when playing with other design elements such as fonts, moving graphics and even video files that don't translate well into traditional print layouts.
On the other hand, traditional print layouts can still borrow the same digital design elements regarding content arrangement, color schemes, and basic design rules of balancing form and function.
However, there are considerable distinctions: layout decisions for professional projects, like a newspaper spread or company branding guidebook, differ from those made for creative projects such as posters or hardcover books.
Nowadays, an email newsletter layout design or a magazine layout would need to achieve a balance between the digital version and the traditional print edition. Master pages may focus more on visual assets without sacrificing the article that accompanies an important spread. Informational content like flowcharts and statistics would benefit from a good layout design that both make the content engaging and keep the reader interested.
You can find more detailed distinctions between digital and traditional print page layout rulings along with practical examples of these differences under Page Layout Designs in Motion.
Elements of a Page Layout
A page layout includes your copy, branding assets and a handful of visual elements. By balancing these using the right layout tools and the appropriate page design, you can produce a visually appealing page with content that can capture and even retain your readers' attention.
Repeating Design Elements
As a basic branding design rule, repeating the same elements throughout your page doesn't necessarily translate to a boring design. Rather, it helps create a cohesive reading experience. It subtly informs your audience that your content has an overarching theme that you want to highlight. It also shows your style.
Hierarchy
How you arrange your content can guide your readers on which parts of your page they should pay more attention to. If you use a larger font size or a contrasting color for a phrase or sentence, your audience will instinctively read that first. In gallery spreads, the readers first look at images that are larger or are placed to their right. The text usually starts under or to the right of the image. In email newsletters, for example, one key article is usually highlighted and two to three other articles are included as supporting content.
Scale, contrast and harmony
These design elements are important in choosing the right colors and shades for your page layout design to ensure a unified, cohesive look. For the uninitiated, scale refers to the size of your content, contrast is a design idea of juxtaposing two conflicting but complementary ideas, and harmony is the visually satisfying effect of the design elements.
Remember the rules of good layout design? Organize your content in grids and columns. Having a good sense of scale allows for good images that don't distort the subject. On top of understanding scale is a good sense for contrast: like having a full-image front cover page and a plain color back cover with a statement color shape to highlight the smaller-form content.
Having a steady content format can also make your page seem harmonious and provide a pleasant reading experience. Using too many colors and font sizes can confuse your readers and make your page layout look messy and disorganized.
Page Layout Designs in Motion
Depending on the design project you're working on, there's a variety of page layout software available that can cater to every skill level. You can make a page layout design using any software, like Adobe InDesign. You can also check out the page layout design examples and templates at Creative Market.
Most western layouts maintain a standard left-to-right reading direction, but a good page layout design can also be creative in arranging text and photos as long as readability is not compromised.
Page Compositions in Print
Print refers to traditionally published media, including magazines, books and flyers. Their layouts have some distinct rules, such as accommodating page margins to ensure the text and graphic design elements are still intact and readable after the magazine or book is published and bound. You can read more about getting your work into traditional print publishing here.
Digital Layout Inspiration
Digital layouts borrow a lot from their traditional print predecessors. However, publishers of digital pages have the advantage of being able to experiment with more creative page layout design elements. Publishing digitally follows a "what-you-see-is-what-you-get" concept so there are fewer concerns on margins in publishing. Instead, digital page layouts give more importance to providing a good reader experience.
Page Layout Design Ideas for Every Project
Figuring out how to organize pages upon pages of content can be overwhelming, but beginners with no previous design experience need not worry about dropping the ball. There are tried-and-tested templates from Creative Market that can be used as a jumping-off point, whether you're designing a page for a magazine or an online portfolio.
Take a look at a few samples we collated to help you start creating your layout design.
Portfolio Layout Examples
Portfolios may appear like your usual CVs and resumes, but you can also stand out from the pool of applicants by putting all your work and designs into a dedicated booklet to better document your design process.
Check out a few sample resumes and portfolio booklets that can inspire your own.
Any job opening will ask you for a cover letter and a CV – make sure those two documents are never separated by using a template with a uniform design and presentation that can help recruiters remember your application through having just the right information and an eye-catching color scheme.
Other openings may require you to submit a portfolio of your work and while a personal website can be a great avenue to showcase that, preparing a digital or traditional booklet of your work makes for a pleasant viewing experience that can dip into the tactile memory of your potential client and make you more memorable.
A tried and true resume can also make do with a few creative tweaks to the layout to make your name pop and highlight the information and skill set you want your future boss to know about if they could only spare a glance at the many applications that are vying for the same job as you. A good page layout will make sure your name is remembered, with a good professional portrait to put a face to the name, and the top skills you're leveraging to get hired.
Web and Social Media Layout Templates
With a good layout design, your web pages and social media profiles could get noticed by your target audience. Notice the use of a distinct color scheme and balancing scalability of their content to adapt to as many different size screens as possible. Check out these samples of an appealing page layout whether it's just for the digital platform or for marketing the valuable content you're putting out into the world.
Traditional Print Layout Examples
Print never truly goes away and a page layout that's visually engaging and easy to follow brings out the best in its content. Company brand bibles and handbooks benefit the most from a page layout that shows off their achievements and communicates their desire of bringing out the best in their clients and employees. Check out these selections to see what we mean.
The layout process can be a handful for a newbie graphic designer, but with the right tools and design inspiration, any layout design project can be a breeze.
Feel free to explore more content like this, as well as other tips and tricks for design projects, by signing up here today!
Getting started with hand lettering?
Free lettering worksheets
Download these worksheets and start practicing with simple instructions and tracing exercises.
Download now!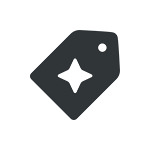 Creative Market