9 Procreate Drawing Ideas For Beginners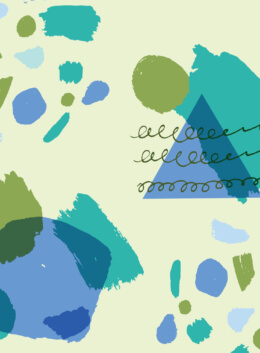 If you are finally trying to embrace your creative side and are taking baby steps whether in digital art, digital painting, or digital illustration, we will run you through all the basics to give you drawing ideas using your Procreate app.
As a beginner, you won't have to worry about creating mind-blowing illustrations and drawings yet. The important thing as of now is to unleash your creativity and create something amazing, so feel free to draw whatever your imagination tells you to draw and take advantage of Procreate tutorials on YouTube or anywhere available. Apply the helpful tips you learn along the way to start your Procreate drawing projects.
But before you even start, you may want to learn more about Procreate.
What Is Procreate?
Procreate is a graphics editor app for digital art and drawing developed for iOS and iPadOS. It is designed in response to the artistic possibilities of the iPad. This app is mostly used by multimedia artists, design students, and those who want to explore their skills in making digital art.
Procreate is also the most advanced painting app made for mobile devices designed to work smoothly with iPad and Apple Pencil. The features of this app give you the feeling of real-world drawing with the power of digital art.
However, since the software was created by Apple, the app itself isn't accessible by Android users. Although it's exclusively made for iPad users, you still need to buy the Procreate app on the App Store to fully use its tools and features. And if you want to expand your tool kit to discover more techniques, palettes, brushes, custom fonts, filters, tutorials, etc., Creative Market offers unlimited access to a wide variety of these features.
If you are ready, let us start with the basics. Procreate has nifty video tutorial shows and assisted learning exercises that can help you. Here are some Procreate drawing ideas for beginners like you who want to start their artistic journey.
Drawing Ideas For Beginners
There is nothing wrong with starting with the simplest design to draw. What matters most is how you apply your skills and how you find use for all the tools available on the app to create something extraordinary.
To get you started, we will give you ideas for your first drawings and introduce you to Procreate tools that you can get from the Creative Market. Ready your drawing tools and bring your sketches to life!
1. Flowers and Plants
Nothing beats a good old sketch of flowers and plants. It may sound simple, but if you let your imagination flow with the use of basic techniques and Procreate brushes, the result will exceed what you expect.
Check out these drawing examples using Procreate pencil brushes from Creative Market:
2. Simple Animated Art
Animated illustrations vary from the most complicated style to the simplest drawing possible. But since you are a beginner, you would want to start with the simplest drawing that you can imagine. But no matter how simple or easy it may be, Procreate brushes and tools can enhance your art style and illustrations by a mile.
Below are some Procreate brush samples from Creative Market that you can use for your simple animated art.
3. Recreating Photos Into Digital Watercolor 
Using an image or photo as your reference is fun especially if you are giving a digital touch to it using painting brushes on Procreate. It's easier because you won't have to think of too much inspiration for the project. Just get a photograph of something or someone you value, and from there, create something amazing.
If you need a watercolor brush tool to add to your kit, Creative Market has got you covered! Check out the examples below.
4. Abstract Designs
Planning to play with shapes, colors, textures and layers? If you want to create digital illustrations that don't rely on a specific design or if you just want to inspire people to take their imagination to the next level, why not create an abstract painting?
Below are some abstract brushes to add to your style kit, all from Creative Market!
5. Handcrafted Lettering
Time to let your penmanship do the talking. Hand lettering and calligraphy are also a form of art. Armed with your Procreate app on your iPad and your Apple Pencil, you can create awesome digital calligraphy to grace your projects.
To make lettering even more fun, Creative Market has thousands of lettering brushes that you can add to your Procreate software in just a single tap. Below are some examples!
6. Tattoo Designs
Tattoo artists often collate designs from different artists to create design references for their customers. Similarly, you can take that advantage and draw your own tattoo sketches or designs using the Procreate app if you're planning to get a tattoo or if you want to offer your design projects to tattoo artists.
Customize designs from the most minimal sketch to the most complicated one you can find, depending on your process, style, and ideas.
Here are some Procreate tools that you can use to achieve your tattoo designs.
7. Personalized Drawings
Personalized drawings are often based on something personal to you or to someone else; they could be a portrait of a person or a pet. For this type of digital painting, the process is all up to you. You can combine layers, use the symmetry tool, paint, draw or animate it. You can play with the tools included in Procreate or you can browse more on Creative Market to get unlimited access to different brushes and features.
But since you are still a beginner in digital painting, do an easy one first before moving to a portrait of a person.
Draw the face of your pet, or if you want to challenge yourself, draw the whole image of an animal, from head to tail. Here are some examples of digital paintings using brushes from Creative Market.
8. Water Droplet Drawing
Water droplet drawings were like one of the stepping stones for every artist. It's one of the most basic things anyone could draw. It can be drawn by using one shade of the brush or even one pencil will do because it only involves shading. It may be a little simplistic to think about, but it looks quite fun especially if it's drawn digitally using tools from Creative Market made especially for the Procreate app.
Below are examples of how you can make a water droplet drawing more interesting even as a beginner by just using different tools and brush features.
9. Illustrated Letters
Illustrated letters are basically a single letter in the alphabet with illustrations filling it in. Think of it as if you are doodling inside the letter. You might think that it's a complicated drawing for a beginner like you, but if you think of it, it's actually more of a free drawing since the illustrations will depend on you.
To achieve this project, you need help from Procreate brushes available on Creative Market! Here are some of them:
Remember that as a beginner, you are still searching for inspiration for your artworks and projects, and that's all right. Don't worry too much about rushing into going professional because you will eventually get there with all the techniques and Procreate tutorials available on the web. You have control over your learning process, as well as finding the right Procreate tool for you.
For more helpful tips, tutorials and Procreate tools, sign up here!
Getting started with hand lettering?
Free lettering worksheets
Download these worksheets and start practicing with simple instructions and tracing exercises.
Download now!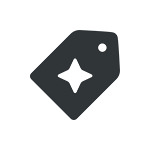 Creative Market